Best Virtual Drive Tools to Mount Disks & ISO Images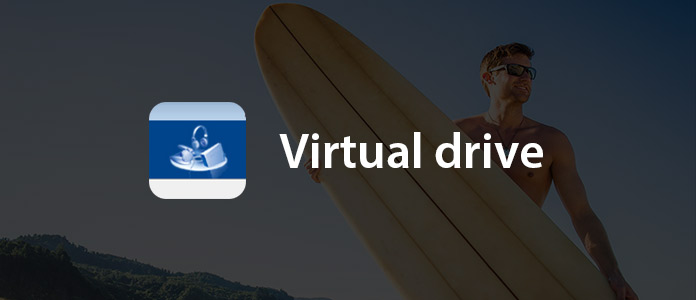 If you frequently deal with CDs and DVDs, you may feel familiar with ISO files. Do you know how to mount ISO and treat it like a virtual drive? Do you know what virtual drive really is? Is there any good virtual drive to mount disks and ISO images? Just keep reading to find the answers.
Part 1. Virtual drive
Virtual drive (Virtual disk) is a kind of tool which used to load and run disc images. It can be regarded as a disk storage device. Virtual drive is widely used for various purposes unrelated to virtualization, such as the logical disks creating. You can take the virtual drive as the digital equivalent to a physical drive.
A virtual drive file is a container file that works just like a physical hard drive. Similar to a real physical hard drive, It can carry various data, applications and an operating system. Virtual CD drive files are normally attached to virtual machines (VMs), and function as system or data drives for the VM.
Part 2. Disc image and ISO file
When you want to digitize CDs and DVDs, you can create a disc image. It is a single file that replicates every bit of data that exists across all sectors of the CD/DVD. Rather than just copying the individual files, a disc image records the complete state of a disc when the image was created.
ISO (International Organization for Standardization) is one of the most powerful non-governmental organizations in the world. ISO file (.iso) is the archive file format of an optical disk. ISO is a byte for byte copy of a disk with all of its data and metadata.
Part 3. Virtual drive download on Windows 7/8/10
After you get a basic understanding about virtual drive and ISO, you may wonder where to download virtual CD drive. Here we introduce you with three great virtual drive tools to help you mount disks and ISO images.
Best ISO/DVD Creator you may want to know:
Don't Miss: How to Burn an ISO Image File to a DVD Disc on Windows/Mac
In this post, we mainly talk about virtual drive. We give you a simple introduction about virtual drive and ISO. What's more, we recommend 3 best virtual drives to help you mount disks and open ISO file.