How to Uninstall MSI Drivers Update Utility from Windows 10/8/7/Vista/XP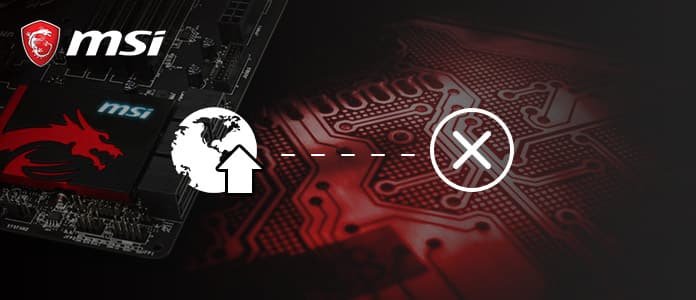 When you don't want to use MSI Drivers Update Utility 2.4 and are going to uninstall it, maybe some problems will come up. For example, "Could you uninstall it completely?" "Do you receive any strange errors when uninstalling it?" "Do you fail to make the Updated version download and install or other programs after removing MSI Drivers Update Utility?" For some reasons, many computer users couldn't completely uninstall programs.
As people know, if some files of components of the program are still left and saved in the system, it means that this program wasn't totally removed. Those remained components or files will slow down your computer and system and lead to many problems about your computer. Then it will affect your downloading or installing other programs in later life. Therefore, here, several methods to fully remove MSI Drivers Update Utility are listed as follows:
Part 1. Uninstall MSI Driver Update Utility Manually With Windows Add/Remove Programs
If you are using a computer with the Windows 10/8/7/XP/Vista, Windows Add/Remove Programs will provide you to uninstall MSI Driver Update Utility manually and easily.
Step 1 Click Start menu and find the Control Panel.
Step 2 After clicking Control Panel, you can locate MSI Drivers Update Utility and click Change/Remove to uninstall this program.
Step 3 Follow the uninstall instruction and uninstall the program.
Don't Miss: How Do I Create and Use My Lenovo Recovery Disk
Part 2. Uninstall MSI Driver Update Utility Manually with Windows Built-in Uninstaller
Apart from removing from the method above, you can also remove this MSI Drivers program with the Windows build-in uninstaller.
Step 1 Click Start menu and find All Programs by moving your mouse.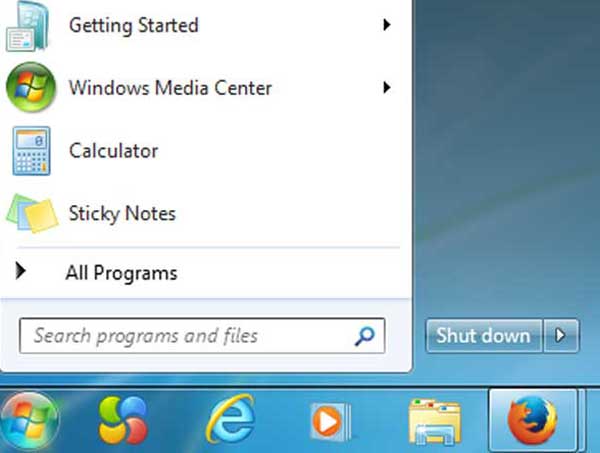 Step 2 Locate MSI Drivers Update Utility folder and click its Uninstaller.
Step 3 Follow this installer and uninstall this Program.
Here, in order to launch its uninstaller, you can also do like this:
Step 1 Go to the folder where the program is installed.
Step 2 Find its uninstaller which usually named as unins000.exe or uninstall. exe.
Step 3 Double click its uninstaller and follow it to uninstall this program.
Please know that both of Windows Add/ Remove Programs and its build-in uninstaller can only uninstall the main executable files of the program, but not all program files and components. Some invalid files may be left in system registry and folders. To completely remove MSI Drivers Update Utility, you need to get rid of those remains, otherwise, it will slow down your PC and block you installing other incompatible programs.
To thoroughly delete its files, please follow the steps:
Step 1 Run Registry Editor.
Step 2 Find and delete all registry entries of the program in HKEY_CURRENT_USER\Software, HKEY_LOCAL_MACHINE\SOFTWARE and HKEY_LOCAL_MACHINE\Software\Microsoft\Windows\CurrentVersion\Run\eg ui.
Step 3 Find and delete all files of the program in system folders C:\Program Files\, C:\Document and Settings\All Users\Application Data\ and C:\Documents and Settings\%USER%\Application Data\.
But, you should note we just recommended you do this accompanied by those advanced computer users. Because if you delete any single registry entry by mistake, it will result in serious problems, even system crash.
Part 3. Uninstall MSI Drivers Update Utility with a Third party App
Besides these two ways, there is another method for you to choose. That is to choose the third party apps for you to uninstall MSI Drivers Update Utility completely. Like Perfect Uninstaller, such third party apps can automatically help you remove unwanted programs completely. If you can't find the program in the Windows Add/Remove Programs of the build-in uninstaller, choosing the third party can save you time and solve your problem.
Best Windows data recovering tool you may like to know:
Aiseesoft Data Recovery
Aiseesoft Data Recovery is a professional Windows data recovering software which can help you recover almost all deleted/lost files like photos, documents, emails, audio, videos and more from computer, hard drive, flash drive, memory card, digital camera, etc.
Recover any frequently-used data type like picture, document, video, audio, email, and more.
Handle various data loss situation including mistakenly deletion, formatted partition, hard drive problem, RAW hard drive, crashed computer or other reasons.
Two scanning ways (Quick Scan and Deep Scan) ensure you find lost files.
Highly support any popular hard drive like Seagate, Toshiba, SanDisk, Kingston, Samsung, and so on.
Fast scanning speed and reliable data recovery.
Part 4. FAQs of Uninstalling MSI Drivers Update Utility
What is MSI drivers update?
MSI Drivers Update Utility is an application for Windows to scan MSI computers and devices for updating their drivers and enhancing their performance. It works by collecting the system's driver and hardware information and it uses Internet to search new and better versions in a driver database. This application keeps MSI systems up to date because it determines which driver updates are suitable for the scanned computer, and then helps choose whether to replace them or not in the first place.
How to check MSI driver updates on computer?
You can go to the MSI official page to see the latest MSI driver. They will upload the latest drivers on the web and you can download and update them manually.
What happen if you uninstall MSI drivers update?
It will not affect any performance on your compute if you uninstall the MSI drivers update on computer. Sometimes, there are some possible problems when you uninstall MSI drivers update. You may not have sufficient access to uninstall MSI drivers update; a file required for this uninstallation to complete could not be run; not all of the files were successfully uninstalled, and more.
Is there a driver update utility?
LIVE UPDATE 6 is an application for the MSI system to scan and download the latest drivers, BIOS and utilities. With it, you do not need to search the drivers on specific MSI web page and it will download the appropriate drivers automatically.