Recover Music from iPod and Copy to Computer for Playback
"Jesus, I just deleted my favorite songs and by mistake. I have no music backup files of my iTunes or iCloud. Does anybody know how to recover music from iPod? - Jennifer"
"My 5-year-old baby girl has deleted my songs on my iPod touch for fun. It's like a headache to me, for that I forget to back them up on my iTunes before. So I have no backup files on my hard drive. Can someone tell me how to recover deleted music from iPod touch 4? That would be great if there is free iPod recovery software for me to download and retrieve my music from my iPod. Many thanks! - Aron"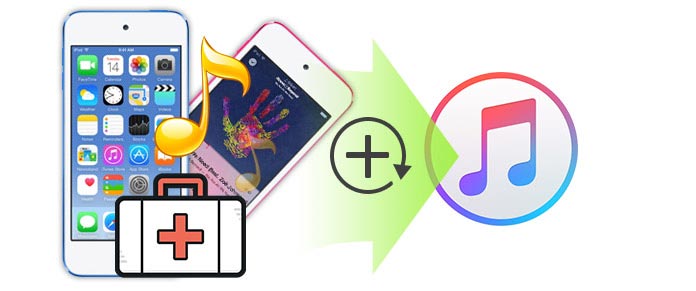 Many users may encounter the situation, like Jennifer and Aron, when some favorite songs or other important files, like contacts/notes/photos/videos/SMS/MMS, are deleted by mistake. And it's so annoying when there are no backup files on iTunes or iCloud. And here, we recommend you to restore music from iPod with a reputable iPod Music Recovery software. With powerful recovery function, it can also help users to restore important data files from other iDevices, such as iPhone SE, iPhone 6s, iPad Air, etc.
How to recover music from iPod with iPod Music Recovery
Without any music backup files of iTunes, you could still retrieve deleted songs from iPod directly. iPod Music Reovery is the brilliant tool, which has the function to let you view and recover deleted songs from iPod touch 5 or iPod touch 4 directly. But you should know that you cannot add or delete other data on your iPod for making sure a 100% music recovery on iPod.
Besides the deleted songs from iPod, this powerful program can also support other iDevice. With that, you can get back your missing MMS/SMS from iPhone, or recover deleted notes from iPhone or iPad.
Step 1 Scan iPod
Download Aiseesoft FoneLab and operate it on PC. Connect your iPod touch with computer via USB cable. After your device is detected, click "Start Scan" and the scanning process will start. If you are using iPod touch 4, you need to download a plug-in and enter the scanning mode following steps on the interface.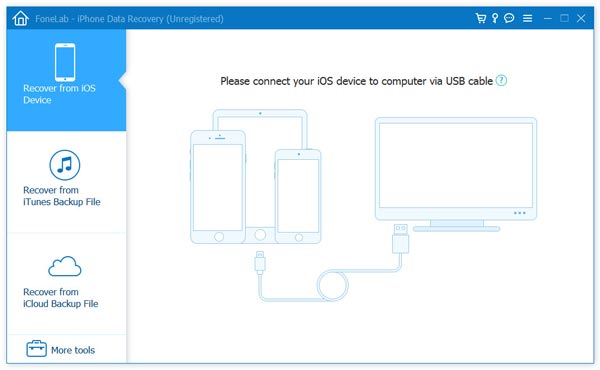 There are two modes for users to select - Standard Mode and Advanced Mode. You can choose "Advanced Mode" when your device is iPhone 4/3GS, iPad 1 or iPod touch 4. You are required to download a plug-in to enter your iPod scanning interface. You need to follow three more steps to scan your iPod touch 4.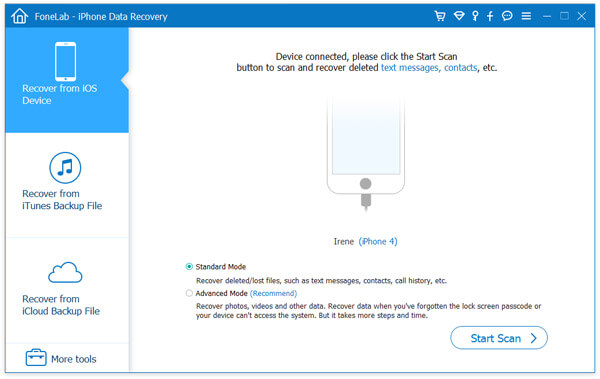 Step 2View and choose the deleted songs
After scanning, all the files on your device will be listed in categories. Click "App Audio" to view the detailed info on the right side. To find your favorite music fast, you can use the search bar at the top-right corner to search what you want. The red marked audios are deleted on iPod, and the black are the existing messages on iPod now.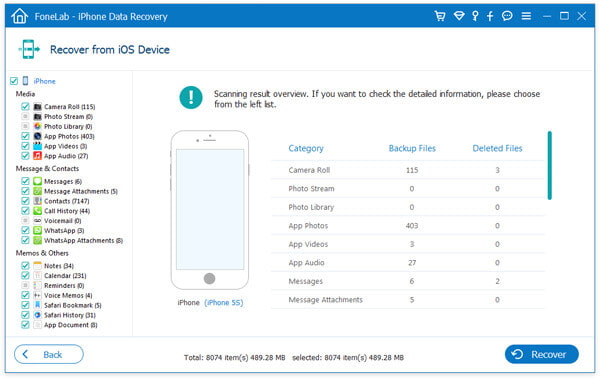 Step 3 Recover deleted songs
After you view and select what you need, click "Recover" to retrieve your music from iPod. And you can find the deleted songs will be saved successfully on your computer.
The whole process is easy and efficient. With the music recovery software, you can enjoy favorite songs without be afraid of deleting them by mistake.
In addition, the brilliant software can help you restore your lost contacts as well as retrieve deleted photos from iPhone or iPad.
Here comes a question, see what Emma says, "I deleted my iPod songs before, and recovered them again. The songs now exist on my computer. I want to enjoy them on my iTunes I really don't know how to move the songs to iTunes on my computer."
How can users enjoy the recovered songs on iTunes? And next part, we will show you the methods to transfer recovered music to iTunes. Follow us!
How to transfer recovered music to iTunes on PC
Before copying recovered songs to iTunes on computer, you need to download iTunes and install it. You can Google keyword "iTunes", and download it from Apple official website.
Solution 1. Dragging recovered songs to iTunes playlist.
Step 1 Download and install iTunes.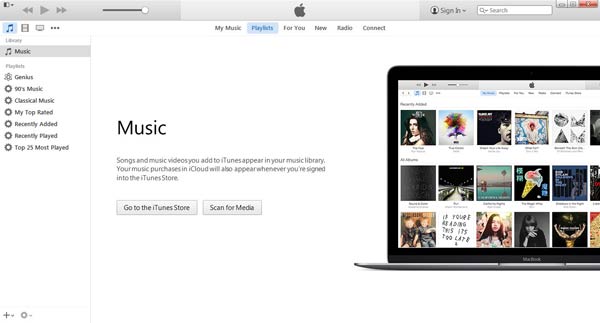 Step 2 Choose the target recovered music and drag the file(s) to the iTunes playlist.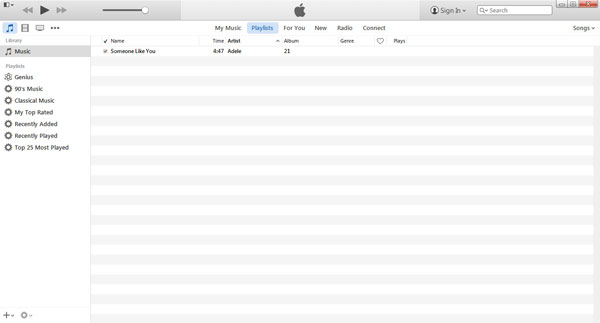 Solution 2. Copy recovered songs to iTunes folder on PC
Open "Start" menu and select "Computer" > Open "Music" > "iTunes" folder > "iTunes" folder > "iTunes Media" folder > "Automatically Add to iTunes" folder > Choose and copy the target recovered music, then paste the file(s) to the "Automatically Add to iTunes" folder. Wait seconds, and it will disappear in the folder. But you will find it has been added into your iTunes playlist automatically.
You could recover deleted music from iPod touch 4/5 without backup files on iTunes, and transfer recovered songs to iTunes on computer conveniently without worrying about any music data loss.
If you did music backup from iPhone to iCloud, then here you are able to recover deleted music from iCloud.