Best Music Organizer for Computer and Mobile Phone
Music, as one of the most popular way of relaxing in life, has become the necessary part for everyone.
However, piles of music files on computer or mobile phone become a headache.
How to manage your music files well?
That is the job of music organizer.
Here we gather the best 10 music organizer software to help you clean, rename, manage your music file or folder easily.

Best Music Organizer
Which music organizer do you want? Windows? Mac? iOS? Or Android?
Which music organizer do you want? Free or paid?
iTunes
Windows Mac iOS Free
iTunes is the free music library organizer and manager. Moreover, it can work as the music player and Internet radio broadcaster. Generally speaking, it is the media store where Apple users can purchase music, movies, etc. directly.
What users like:
✔ Edit music meta information easily.
✔ Support Internet radio and smart playlists.
✔ Convert music to AAC, AIFF, MP3, WAV, etc.
✔ Play computer music by dragging to Library directly.
What users DO NOT like
✖ Music sync feature always replace the existing music on iOS devices.
✖ Music Library is easily corrupted.
✖ Hard to deal with for fresh hands.
✖ Online music download/listening is not free.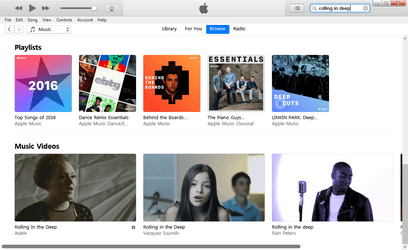 MobieSync
iOS Windows Android Paid
MobieSync is the iOS music manager and transferring software. It goes into the best 10 list because of it is the iOS music organizer helper. Not only music files, but also music folder can be done with this app conveniently on Windows 10/8/7. It lets manage your iOS music like edit meta information, change cover, rename music file, add music folder from computer, and more in an easy way. Additionally, you can also manage other data like videos, audio books, photos, contacts from your iPhone on computer.
What users like:
✔ Edit music info, like cover, rename, artist, etc.
✔ Add and clean music from computer/iOS device to iOS device.
✔ Convert music to iOS device compatible formats automatically.
✔ Sync music between iOS device and computer/Android.
✔ Interface is user-friendly.
What users DO NOT like
✖ It is not free.
✖ It does not support online music or Internet radio.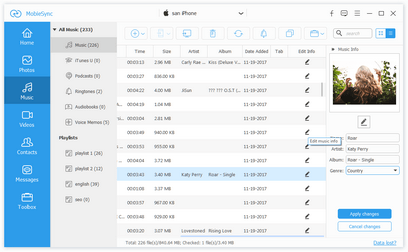 MediaMonkey
Free Windows Android iOS
MediaMonkey is the music manager to deal with your messed music files. It is the all-in-one music player, music converter, and Wi-Fi syncer for iOS and Android. Moreover, it provides you with the basic music organization features, like rename, lyric dealing, etc. It also customizes with Skins, plugins, visualizations, and hundreds of user-written scripts that extend MediaMonkey's functionality.
What users like:
✔ Auto edit tag with album art & lyrics lookup.
✔ Find duplicate music files manage playlists.
✔ Rip CD encoded MP3, OGG, FLAC, AVI, etc.
✔ Download pod and media files.
What users DO NOT like
✖ The speed is slow.
✖ Some of the features are not free like collections customized, auto playlist.
✖ Interface is not user-friendly.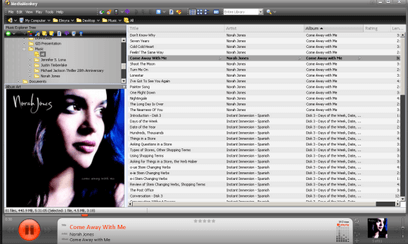 MusicBee
Free Windows
MusicBee is a freeware media player for playback and organization of audio files on Windows computer. Getting your computer into a music jukebox, this music organizer cleans up your music library intelligently. The music playing quality is guaranteed by fine-tuning the sound with the 10-band or 15-band Equalizer and DSP effects.
What users like:
✔ Sync music playlist, podcast and audio books.
✔ Play the music files with high quality.
✔ Sync music files with device.
✔ Stream Groove music from MusicBee directly.
What users DO NOT like
✖ Crash when open a large number of files.
✖ Cover is always irrelevant to music artists.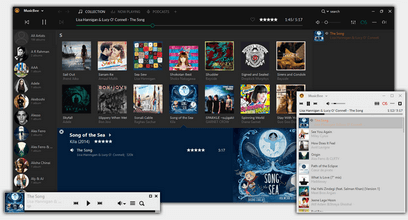 Clementine
Windows Mac Free
Clementine is a multiplatform music player and library organizer. It can play your music library locally Like other music organizers, it lets you deal with your music playlist and files without hassle.
What users like:
✔ Listen to online Internet radio.
✔ Play music CDs.
✔ Fetch missing tags from MusicBrainz.
✔ Download Podcasts and missing cover art from Last.fm and Amazon.
What users DO NOT like
✖ Interface looks outdated.
✖ Use lots of CPU powers.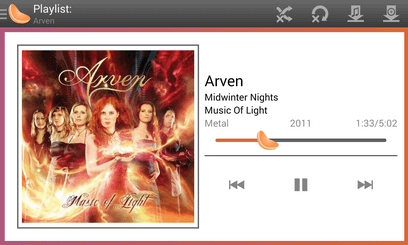 VLC Media Player
Free Android iOS Windows Mac
VLC Media Player, is the well-known music player and converter. It can be regarded as the universal music player because of it works on computer and mobile phone smoothly. It lets you stream music files locally and in the Internet directly. It deals with your music file or folder powerfully.
What users like:
✔ Rip music from CD, and burn music to CD.
✔ Play music files in various modes.
✔ Convert music with this software directly.
✔ Stream music files easily.
What users DO NOT like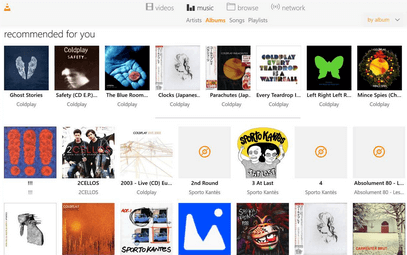 Phonograph Music Player
Paid Android
Phonograph Music Player is an eye-candy music player and organizer on Android. Its clean interface lets users to use it easily. For the missing artist information, it will download automatically additional information by working with Fast.fm seamlessly.
What users like:
✔ Edit tag on Android phone like title, artist, album name, etc.
✔ Download missing covers from Last.fm.
✔ Support homescreen widget.
✔ Support playback control in the locked screen.
What users DO NOT like
✖ Support service is unsatisfactory.
✖ Music player is buggy after phone updates.
✖ Album cover cannot match automatically.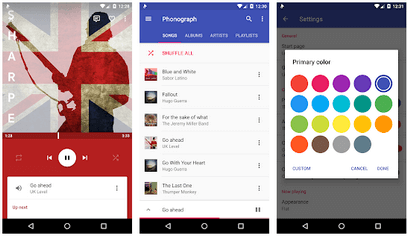 Pi Music Player
Paid Android
Pi Music Player, as its name shows, is the Android music player with supported management features. This Android music organizer is empowered with material design and extraordinary music features. Moreover, it also lets you clip music into ringtones, and control full screen album art from home screen.
What users like:
✔ Interface is combined the crisp with clean layout.
✔ Built-in Equalizer improves your music hearing experience.
✔ Share multiple tracks, albums, genres and even playlists.
✔ Cut music as the phone ringtone.
What users DO NOT like
✖ It contains annoying ads.
✖ Intermittent problems becoming regular.
✖ Edited track info is not saved properly.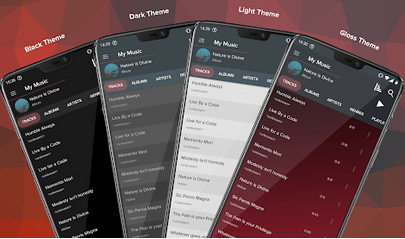 AirMore
Android iOS Online
AirMore is the professional mobile phone music organizer on web. The most attractive feature is the transferring music between phone and computer. All the music management on mobile phone is complete wirelessly. Moreover, you can use it as the music player with the basic play mode, volume adjustment, etc.
What users like:
✔ Stream Android music to your computer wirelessly.
✔ Download music from computer to mobile phone.
What users DO NOT like
✖ Lack of music info editing features.
✖ Operation speed is slow sometimes.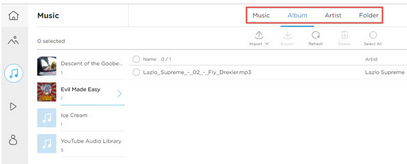 Ecoute
iOS Mac Paid
Ecoute is the simple music organizer app for iOS users. Its clean interface facilitates users to play and organize music files greatly. You can also filter your music library by composers, audiobooks, and more to fine-tune your selection easily. Moreover, a night mode is perfect for someone who listen to music with light turning off.
What users like:
✔ Support Last.fm for track scrobbling.
✔ Support playing display at the bottom while searching other music.
✔ Stream songs that haven't been downloaded from iTunes Match yet.
What users DO NOT like
✖ It does not show the app in charge of music playback on the system.
✖ It does not support of playlist management.
What do you use?
Though Apple Music, Windows Media Player, and QuickTime are the good music player built in your mobile phone and computer, they do not work perfectly when you want a music organizer. This page collects the top-10 list of music organizer app/software/APK for Windows, Mac and online.
Which one is the best one for you? Leave your comments below.