Ultimate CCleaner Review - CCleaner for Mac and Windows
When you want to speed up your Mac or Windows computer and search for a PC cleaning tool on the internet, you may be easily introduced to the CCleaner. CCleaner is designed to manage various data, clean up cache, large and old files, uninstall unwanted software, and free up space.
This post gives you a detailed CCleaner review. You can learn key features of CCleaner for Mac and Windows and know the difference between CCleaner Professional and CCleaner Free. Moreover, a great CCleaner alternative is recommended for you to optimize your Mac better.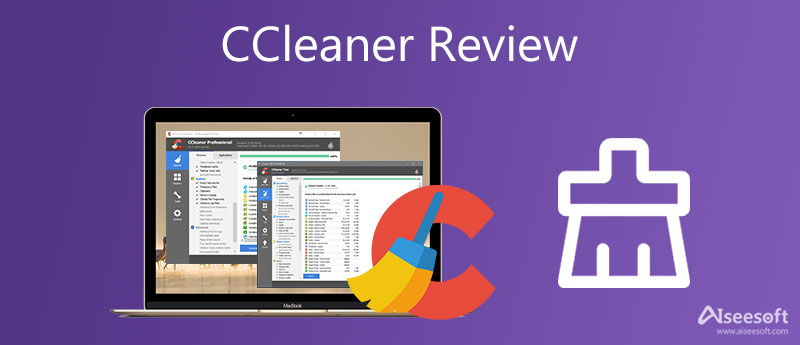 Part 1. CCleaner Review
CCleaner is a cleaning utility developed by Piriform that is mainly used to clean unwanted files and invalid Windows Registry entries on a computer. It was created at a time when Windows lacked many built-in protections and functions. So first launched in 2004, CCleaner was only developed for Microsoft Windows. CCleaner released a macOS version in 2012 and an Android version in 2014.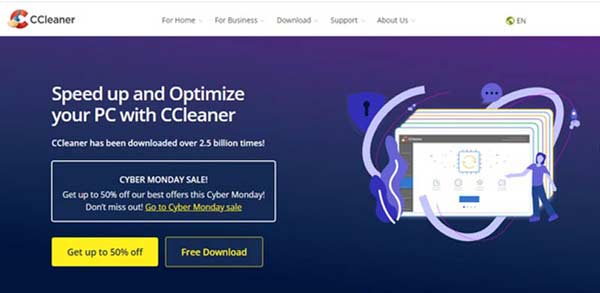 CCleaner can erase unneeded and duplicate files, update outdated software, uninstall useless apps, and keep your PC running fast. Now it offers 2 basic versions, CCleaner Free and CCleaner Professional, to delete cache, junk, large and old files on your computer and Android device.
The free standard version can help you free up space, remove online tracks, and help you manage your Mac or Windows 11/10/8/7 PC to run faster. It provides you with standard privacy protection and cleaning. Comparatively, CCleaner Professional carries all cleaning and optimizing features. It costs $29.95 for one PC for one month.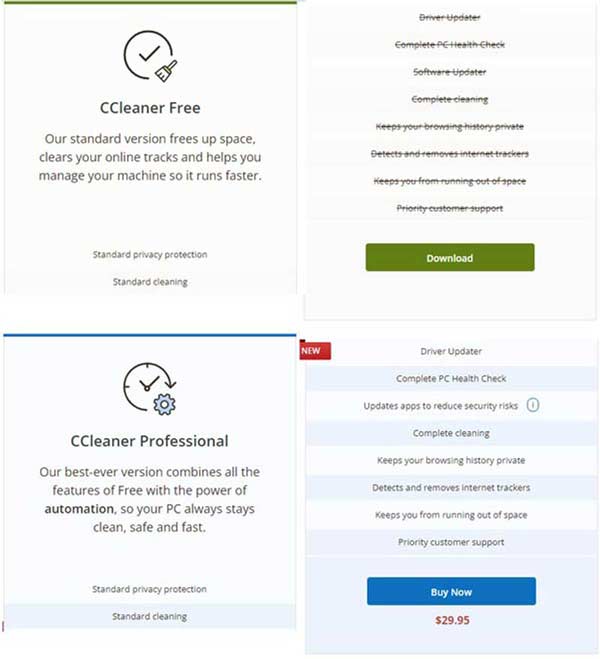 To free download CCleaner, you can open your web browser and navigate to its official site. Just click on the Free Download button to install CCleaner for Mac or CCleaner for Windows on your computer when you get there. For Android users, you can go to Google Play Store to install the CCleaner app.
When you get CCleaner installed on your PC, you can use Heath Check, Custom Clean, Driver Updater, Registry, and other tools to speed up your Mac or Windows PC. Note that most features are limited until you upgrade to the Pro version.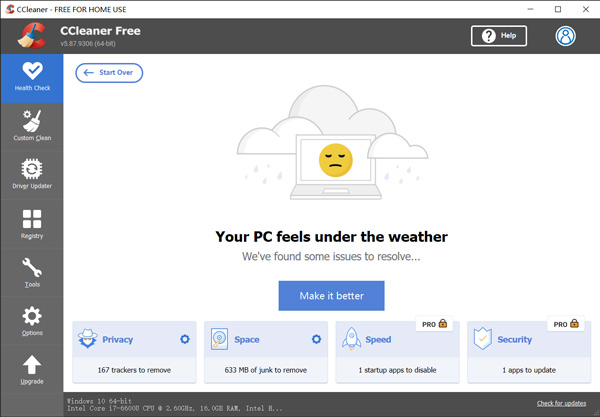 Part 2. Best CCleaner Alternative
Because CCleaner has been hacked to spread malware to users of the 32-bit version, many Windows and macOS users refuse to use it. Moreover, now CCleaner is set to run in the background automatically for nagging your operations and reporting anonymous data back to its servers. Considering that, this part recommends the all-featured CCleaner alternative tool, Mac Cleaner, for you.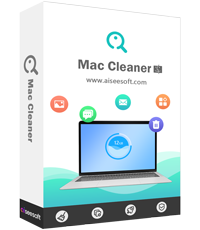 Downloads
Find and delete large and old files, caches, logs, and other useless data.
Remove macOS system junk, duplicated files, photo junk, iTunes junk, and more.
Erase adware, malware, virus, and associated files to optimize and speed up Mac.
Monitor disk utilization, battery, memory performance, and CPU usage.
Fix various Mac issues and improve Mac performance in real-time.
Step 1.
Double click on the download button above and follow the instructions to free install and run this CCleaner for Mac alternative. Click
Status
on the left panel to check the system status of your Mac.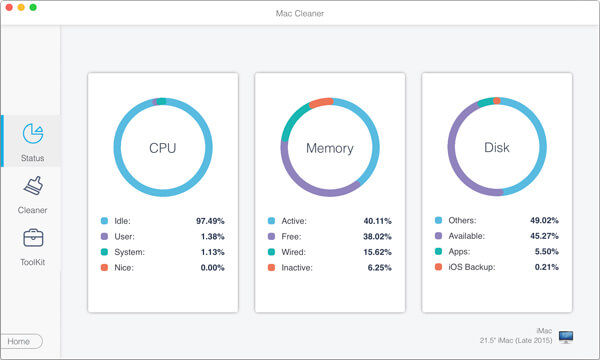 Step 2.
You can use the Cleaner feature to quickly locate the cache, junk files, old and large files, and other unwanted data. As you can see, it allows you to manage and delete system junk, iPhoto junk, email junk, duplicated pictures, iTunes junk, data in Trash Bin, large and old files, and more.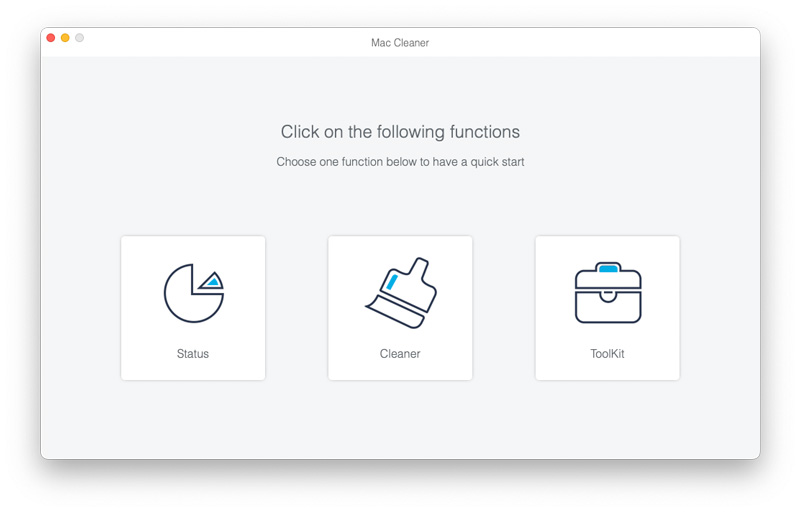 Step 3.
Select the module like
Large & Old Files
and then click the
Scan
button to find these data.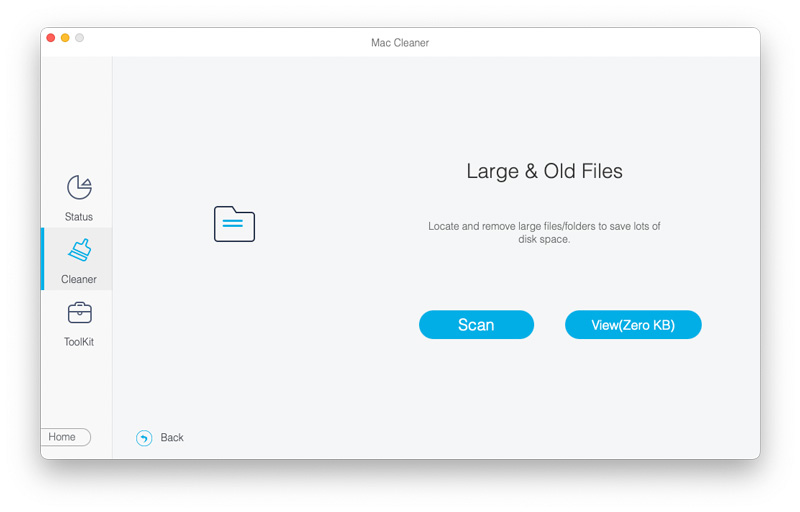 Step 4.
When the scanning is finished, you can click the
View
button on the bottom right to check the scan results. Choose all files you want to remove from your Mac, and click on the Clean button to simply delete them.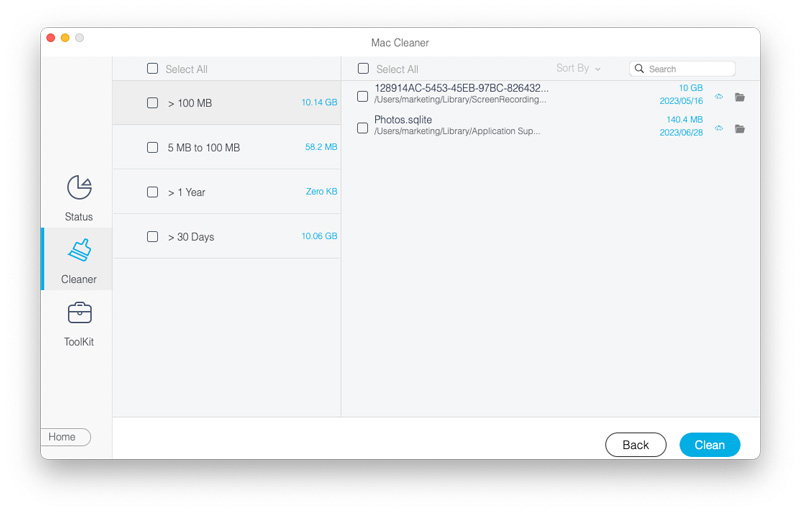 Step 5.
This powerful Mac Cleaner also carries many other valuable tools in
Tooltik
. It enables you to hide or encrypt files on Mac, protect your privacy, uninstall useless software, find and
analyze Wi-Fi password
, and do more operations. Just free download it to speed up your Mac.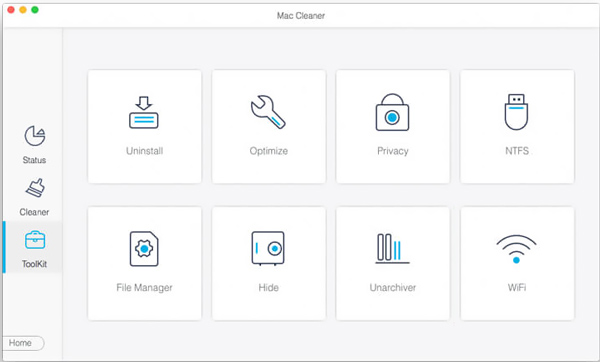 Part 3. FAQs of CCleaner
Question 1. Can I use CCleaner to clean up my iPhone?
No. CCleaner doesn't offer an iOS app for you to manage various files on iPhone or iPad. You can rely on the popular iPhone Cleaner to easily clean up and optimize your iPhone.
Question 2. Can you recover files after CCleaner?
Yes, many data recovery tools offered on the market can help you restore your mistakenly deleted files, including these lost data removed by CCleaner. If you don't know which one you should use, you can give the professional Data Recovery a try. It has the capability to recover data from both Mac and Window PC.
Question 3. Is CCleaner safe now in 2021?
Relatively speaking, no, CCleaner is still not safe enough for Windows, macOS, and Android. Due to the subject of two cyber attacks since 2017, many users have erroneously thought of it as malware.
Conclusion
We have mainly talked about CCleaner in this post. We give you a detailed CCleaner review to show the key features of CCleaner Free and CCleaner Professional versions. What's more, we introduce you to a better Mac Cleaner to deal with various data on your Mac and improve its performance.

Leave your comment and join our discussion