Part 1: Top 9 Mirror Apps for Android
Top 1: Aiseesoft Phone Mirror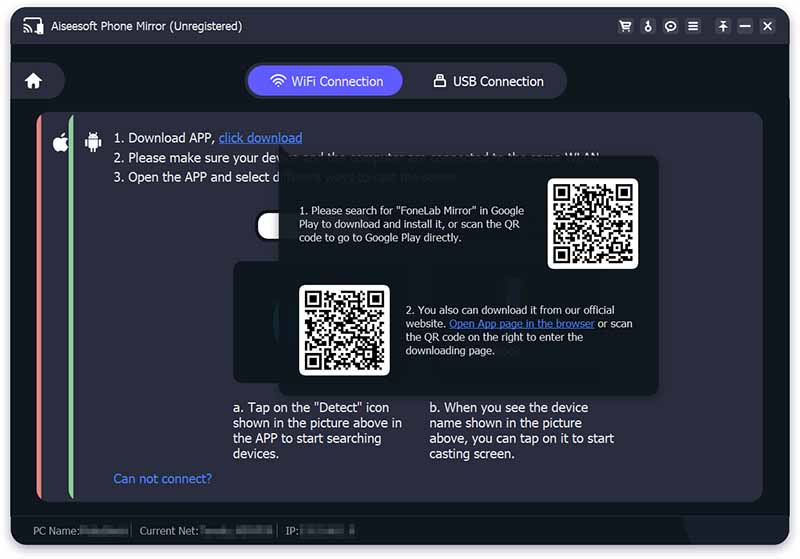 The best mirror app for Android should be easy to use. Plus, it should provide as many ways to build up the connection as possible. From this point, Aiseesoft Phone Mirror appears at the top of the list.
Pros
Mirror Android phones to computers.
Support both wireless connection and Wi-Fi.
Available to a wide range of Android devices.
Easy to use.
Top 2: LetsView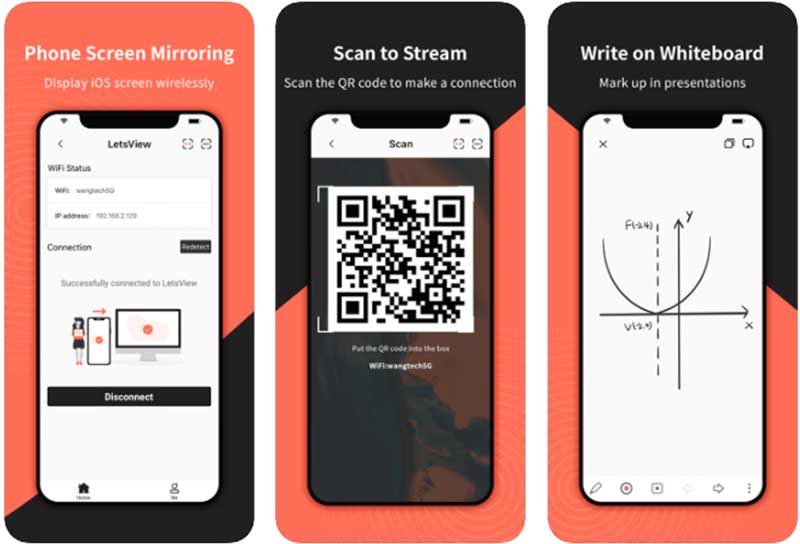 LetsView is one of the best AirPlay screen mirroring apps for Android to PC, Mac, another Android, iOS, or smart devices wirelessly. Plus, it lets you record the screen while mirroring the Android screen to a large screen.
Pros
Stream Android to PC/Mac.
Available to apps, videos, photos, etc.
Supports Miracast, AirPlay, and more.
Include multiple connection methods.
Cons
It does not support a USB connection.
There is no option for device control.
Top 3: Mirroring 360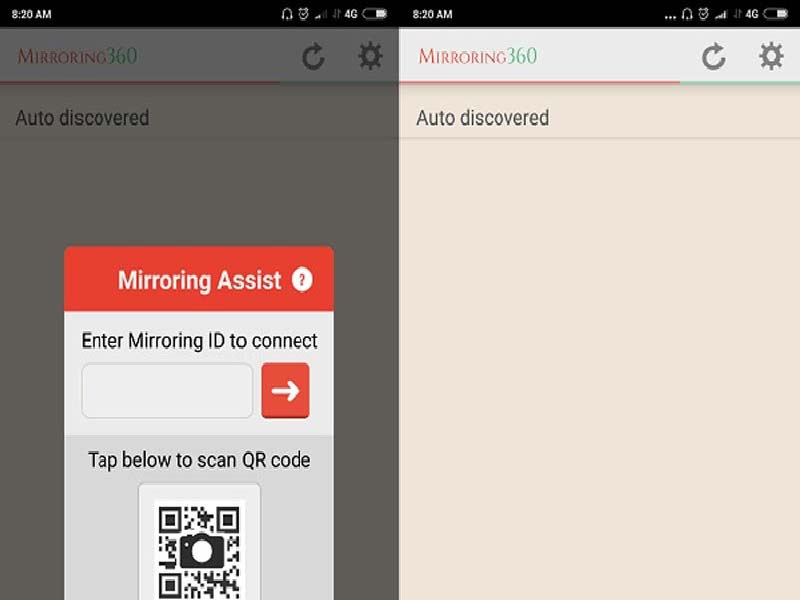 As its name indicated, Mirroring 360 is an app to mirror Android to Firestick, PC, or Mac wirelessly. It shows the mobile apps and gameplay on a large display exactly as you see them on your handsets. Moreover, it can mirror the PC screen to your Android phone too.
Pros
Mirror screen up to 40 devices.
Support screen recording.
Easy to set up and configure.
Run fast on old devices.
Cons
It is not free to use.
To mirror screens with multiple people, you have to use the Pro.
Top 4: Chrome Remote Desktop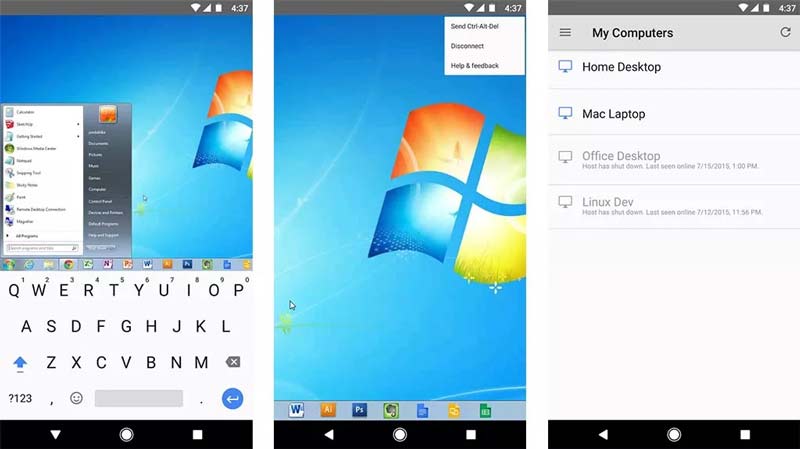 Chrome Remote Desktop is another free mirror app for Android download developed by Google. It is built on Google's secure infrastructure, which uses the latest open web technologies, such as WebRTC.
Pros
Run fast, simple, and for free.
Equip a user-friendly interface.
Remotely mirror screen with multiple devices.
Mirror Android screen wirelessly.
Cons
It requires a Chrome browser and an extension.
It does not support file transfer.
Top 5: Microsoft Remote Desktop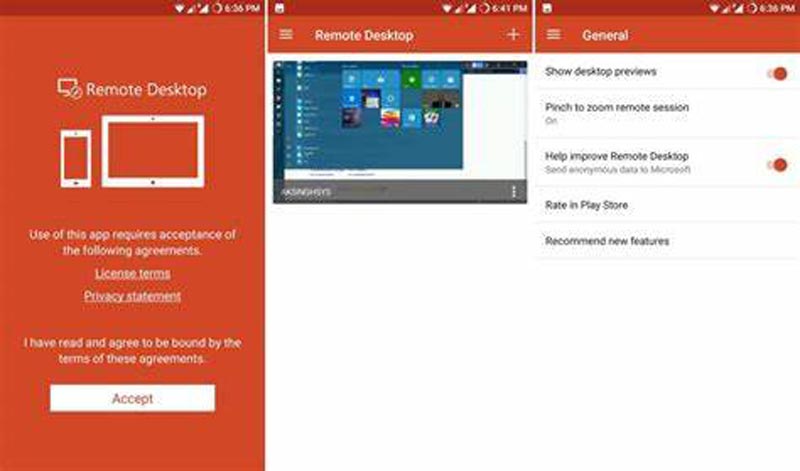 Microsoft Remote Desktop is an Android app mirroring for Windows 10. It is much like Chrome Remote Desktop. In addition to apps, this app works well for videos and sound streaming. Therefore, you can mirror your phone screen to your computer for free.
Pros
Free with no ads, in-app purchase, or limit.
Remotely mirror screen through a Remote Desktop Gateway.
Support gestures.
Build a secure connection.
Cons
It is only available to Windows.
Top 6: TeamViewer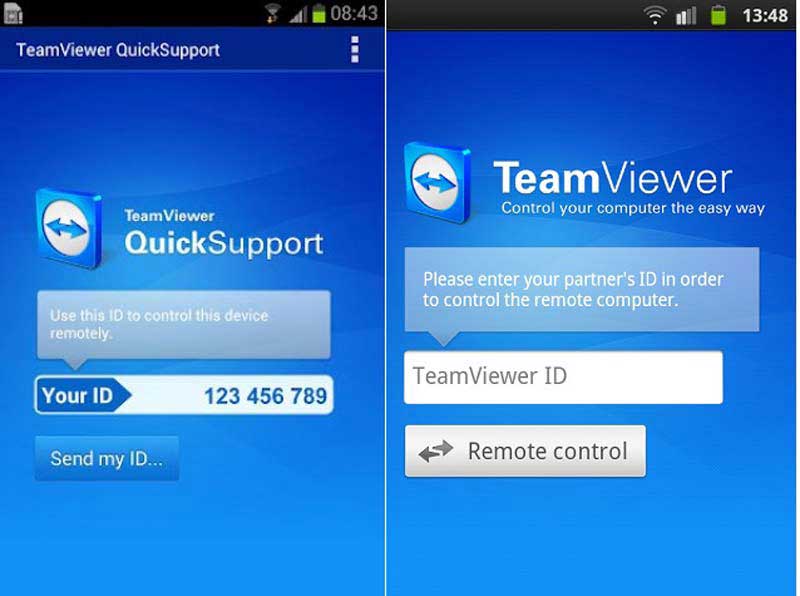 TeamViewer is another best mirroring app for Android users to share screens to computers or smart TVs. Besides, it is available to stream content from one smartphone to another. For personal use, you can get the app for free.
Pros
Connect recipient device quickly.
Support multiple operating systems.
Offer a free version.
Transfer files on both sides.
Cons
It is not available to download in Play Store.
It requires additional drivers for different connection types.
Top 7: AirDroid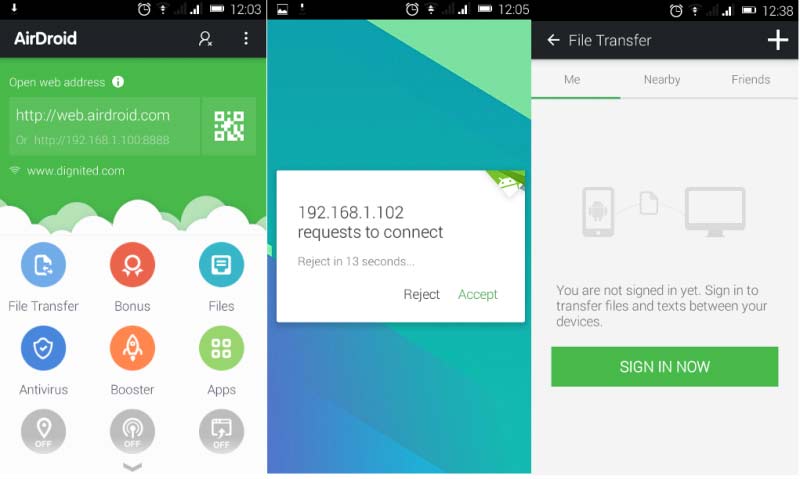 AirDroid is a mobile mirror app for Android devices. It offers multiple options to mirror and control Android phones or tablets remotely using a computer. Moreover, it lets you transfer photos, videos, and files between devices.
Pros
Cast Android screen to PC.
Transfer files with no limitations.
Manage photos, videos, music, etc.
Read notifications and SMS on the computer.
Cons
You have to install the app from the official website.
Top 8: SecondScreen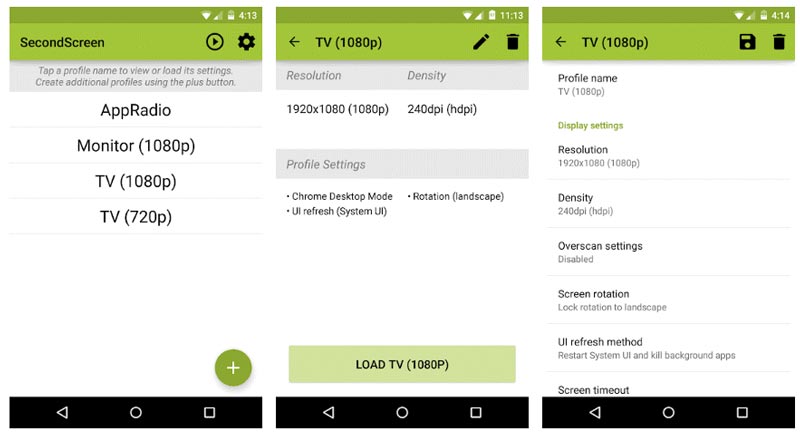 If you need a simple screen mirroring app for Android to Roku or other devices, SecondScreen is a good choice. It can connect your phone to a larger screen wirelessly. More importantly, you can decide the resolution when connecting.
Pros
Adjust screen resolution.
Offer an extension to Chrome.
Lock screen orientation when mirroring screen.
Launch a profile with one tap.
Cons
The interface looks outdated.
Top 9: Google Home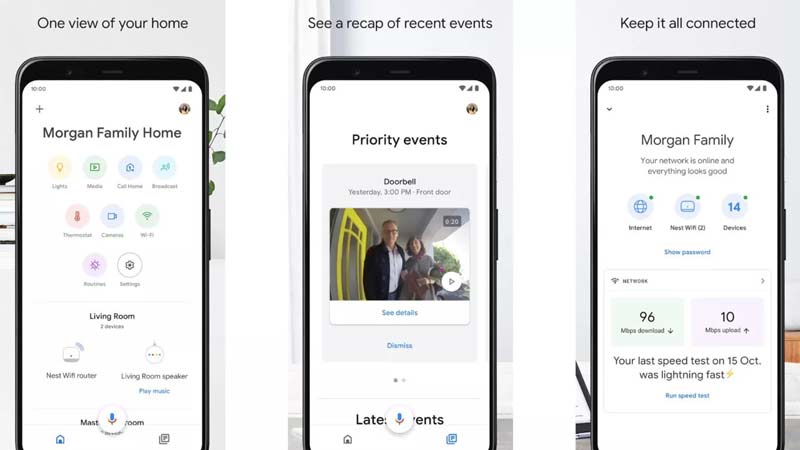 Google Home is one of the best screen mirroring apps for Android to TV. It allows you to cast your screen from a smartphone to a smart TV-supported Chromecast or Google Home. Plus, it is able to manage your smart devices.
Pros
Free to download in Play Store.
Stream videos from Android to TV.
Available to Android 5 and above.
Include bones features.
Cons
It only works with Google Chromecast.
Part 2. FAQs about Mirror Apps for Android
1. Can I mirror my Android phone to a tablet?
Yes, it is possible to mirror one Android screen to another Android device. Some of the screen mirroring apps listed above support the Android device as a recipient device.
2. Is screen mirroring safe?
The answer is determined by your tool. Some screen mirroring apps can protect the connection. Others just mirror the Android screen to another device openly. If you worry about it, use an app support secure connection.
3. How can I display my Android on my TV?
Firstly, learn your smart TV and get what connections it supports. If it supports wireless screen mirroring, you can install a proper app and build up a connection with a Wi-Fi network. If not, use a cable to mirror the Android screen to the TV.
Conclusion
Now, you should learn at least the top 9 best screen mirroring apps for Android users to share a screen to a computer, a smart TV, or another handset. All you need to do is to pick an appropriate tool according to our review. Aiseesoft Screen Recorder can help you record Android screens on a computer. More questions? Please write them down below this post.

Leave your comment and join our discussion