8 Best Podcast Recording Software Available to Windows and Mac
If you are preparing about starting a podcast, you are not alone. According to a recent survey, podcast has become one of the most popular jobs among young people. It makes sense when considering that you can reach oceans of audiences around the world without much investment. In addition to hardware, all you need is the proper podcast recorder software. So here are the best apps and software that podcasters of every level should use.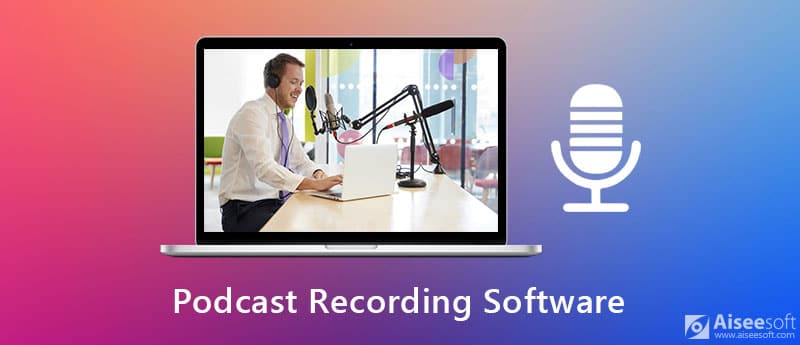 Part 1: Top 4 Paid Podcast Recorders
Top 1: Aiseesoft Screen Recorder
As mentioned previously, the podcast recorder almost determines the quality of your podcasts. However, professional software is too difficult for beginners. Aiseesoft Screen Recorder can help you resolve this problem.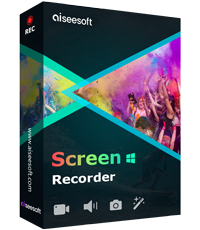 Downloads
Record podcast episodes in a single click.
Enhance audio quality using advanced technology.
Support both internal and external microphones.
Full compatible with Windows and Mac.
How to Record a Podcast on Computer
Step 1. Install podcast recorder
Launch the best podcast recorder software after you install it on your computer. In the main interface, pick
Audio Recorder
to proceed.

If you want to modify custom options, go to the Preferences dialog by hitting the Gear icon. /images/screen-recorder/recording-setting.jpg
Step 2. Record a podcast
There are two options in the main interface,
System Sound
and
Microphone
. The former is used to record sound from your system and the later can capture your voice through microphone. If you just want to record a podcast with your narration, disable System Sound while enable
Microphone
. To capture both background music and your narration, turn on both options. Click the
REC
button when you are ready on podcast recording.

Step 3. Edit and save podcast
Press the
Stop
button once you are done podcast recording. Then you will be presented the preview window. Pre-listen to the podcast and cut unwanted parts with the
Clip
feature. Finally, hit the
Save
button and follow the onscreen instructions to save and share your podcast.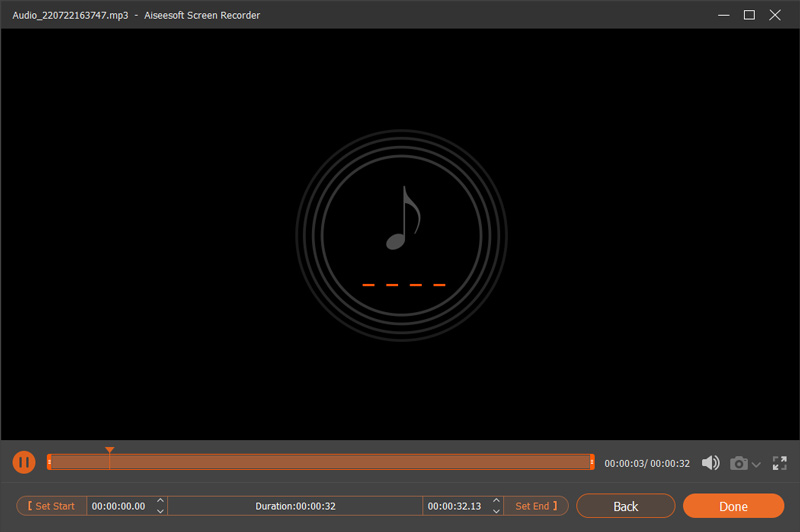 Besides, you can use this audio recording software to download music from Spotify, YouTube, or any other music streaming websites.
Top 2: Adobe Audition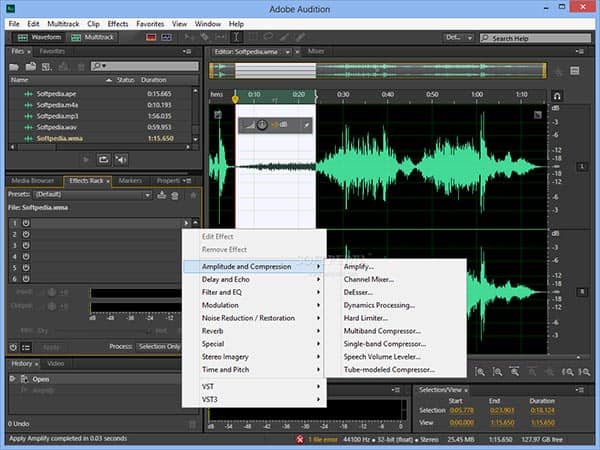 Adobe Audition is a professional podcast recorder for both Windows and Mac. It provides a full-featured audio editor in addition to podcast recording. You can edit, mix and master your podcasts in a non-destructive way.
Pros
Include de-noise and other advanced features.
Record podcast from multiple sources.
Visualize podcast audio tracks.
Available to Windows and Mac OS X.
Cons
It lacks the MIDI support.
It is expensive and costs at least $20.99 per month.
This podcast recorder is hard to learn.
Top 3: Hindenburg Journalist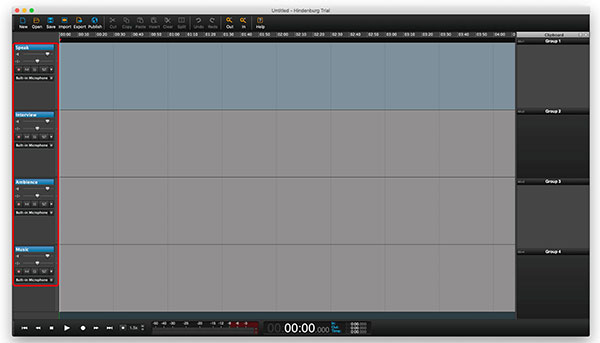 As its name indicated, Hindenburg Journalist is a podcast recorder for professionals. In fact, many journalists use the software to record and edit audio interviews on computer. If you are interested, you can try the free trial before purchasing.
Pros
Turn your computer to podcast recorder.
Edit podcasts on the audio tracks.
Offer the excellent custom support.
Cons
It is pricy and starting from $95.
Advanced features are only available in the Pro version.
Top 4: Logic Pro X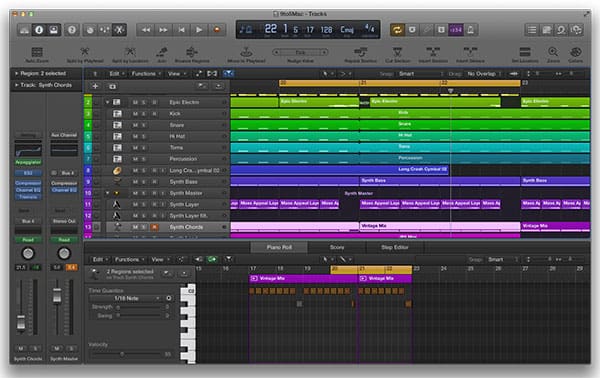 Logic Pro X is the podcast recorder software developed by Apple for Mac users. Apple keeps updating the software and introducing advanced features into it. Moreover, it works well with other apps on Mac, such as QuickTime.
Pros
Integrate an intuitive interface.
Offer an excellent audio mixer.
Support MIDI sequencing and soft-synth.
Co-work with all apps on Mac.
Cons
This podcast recorder is only available to Mac.
It lacks video tutorials.
Beginners may feel confused when finding some features.
Part 2: 4 Best Free Podcast Recorders
Top 1: Audacity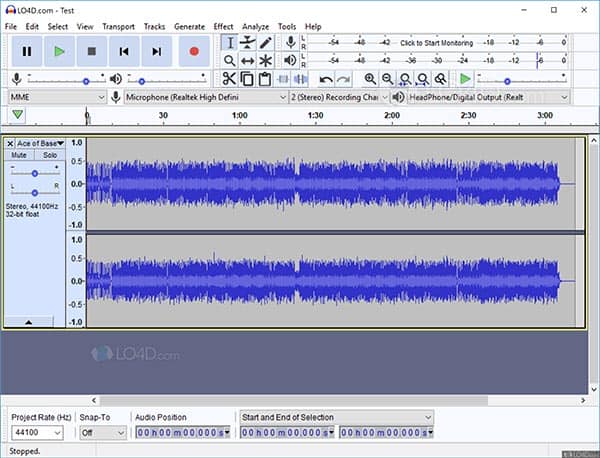 Audacity is an open-source podcast recorder, so everyone can get it without paying a penny. Moreover, users are able to edit podcasts on audio tracks easily. Though it has some downsides, Audacity is worth to use for both beginners and advanced users.
Pros
Totally free of charge.
Record podcasts on both PC and Mac.
Edit podcast recordings immediately.
Save podcasts in OGG, MP3, or WAV.
Cons
The recording feature is difficult to configure.
It only supports destructive audio editing.
Related: 3 Simple Ways to Fix Audacity Not Recording Issue [Solved]
Top 2: QuickTime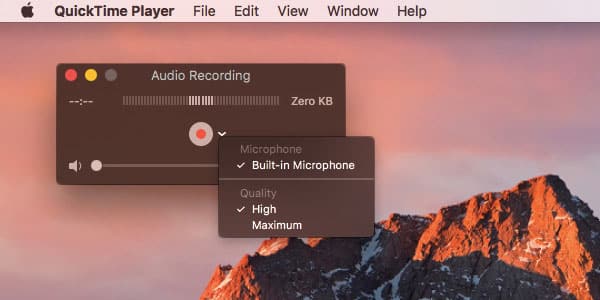 As a media player, QuickTime is pre-installed on all Mac computers. Moreover, users can get a lot of useful features from QuickTime, including a podcast recorder. In another word, it is able to turn your Mac to a piece of podcast creating equipment.
Pros
Record podcast on Mac without installing.
Support both built-in and external microphone.
Pre-listen to podcast recordings.
Cons
The output formats are limited.
The audio output quality is not very good.
Top 3: GarageBand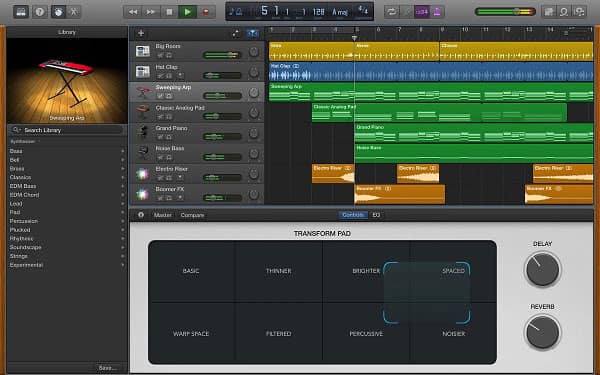 GarageBand is the free podcast recorder released by Apple. Though it is not as powerful as Logic Pro X, many podcasters rely it to create episodes and edit them on Mac machines for free.
Pros
Record and mix podcasts easily.
Integrate Apple's sound and loop library.
Support 24-bit recording and plugins.
Equalize multiple audio tracks.
Cons
Audio level adjustment does not always go as planned.
The learning curve is steep.
It lacks advanced features.
Top 4: WavePad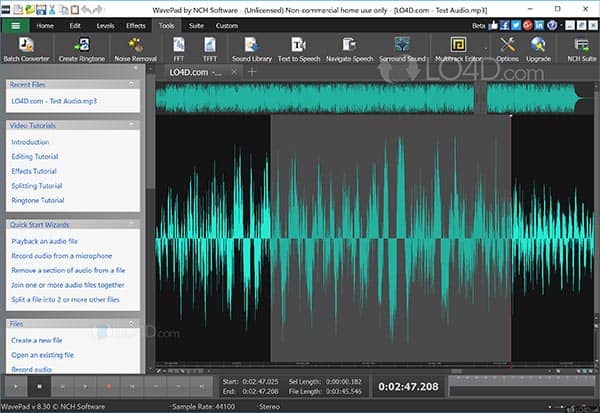 WavePad is a well-known audio editor solution, but it provides the audio recording feature. Therefore, you can use it as a free podcast recorder as well as podcast editor. In addition to basic editing features, it offers several audio effects.
Pros
Supports multiple audio tracks at one time.
Easy to record podcasts.
Edit audio recordings simply.
Support more than 40 file formats.
Cons
It is not available to IOS High Sierra.
This podcast recorder does not support plugins.
Part 3: FAQs of Podcast Recorder Software
Where can I record my podcasts?
If you wish, you can record podcasts on any digital devices that integrate a microphone. Today, almost all PCs, laptops and mobile devices have equipped such hardware. However, we suggest you to do it on computer since it is more stable than mobile devices.
Do podcasters make money?
Podcasters have several ways to make money from their effort. Though the history of podcast advertising is short, it has become a popular channel among marketers. Subscriptions is another way to make money if you are able to provide premium content for audiences. Plus, some podcasters sale products to audiences directly.
What do you need to start a podcast?
Firstly, find a topic that attracts audiences. Then decide where you want to distribute your podcasts. Next, plan for the podcast episode, such as background music, narration and more. If you are ready, look for a proper podcast recorder and start the first episode as soon as possible. A good beginning is half the battle, but don't pursue perfection.
Conclusion
This post has identified and shared top 8 best podcast recorders available to PC and Mac. They all have some benefits and advantages. Aiseesoft Screen Recorder, for example, is not only easy to use, but also able to produce the best output quality. Even beginners can master it in a few seconds due to the user-friendly interface. If you have better recommendations or suggestions, please write them down in the comment area below this article.

Leave your comment and join our discussion