How to Access Screen Mirroring on Your iPad to Computer/TV
Thanks to AirPlay or Screen Mirroring features, you can easily cast content from your iPad to a nearby computer or television set. Although iPad has a big display, it is not large enough to enjoy content with families or friends on the sofa. This tutorial will tell beginners the easiest ways to do screen mirroring from iPad to a PC, Mac computer, or a TV so that you can watch videos or play games on a large screen.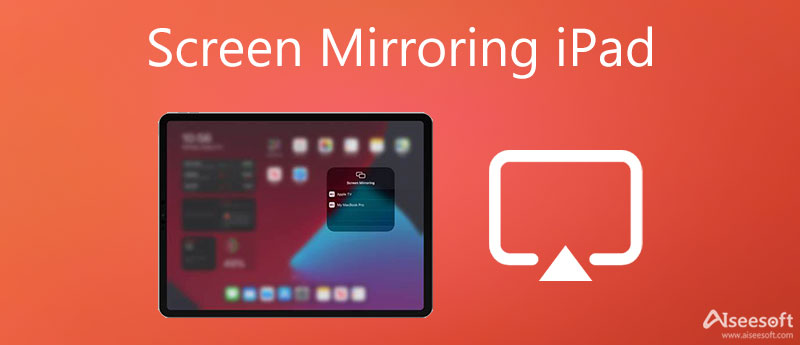 Part 1: Screen Mirror iPad to PC with iOS Screen Recorder
Natively, Windows does not support AirPlay. Therefore, it is difficult to get screen mirroring from an iPad to a PC. Fortunately, Aiseesoft Phone Mirror can meet your need. It allows you to watch the iPad screen on a PC without any technical skills. Moreover, it works wirelessly. You just need to put both your iPad and PC under the same network. As an all-in-one solution, the software allows you to record iPad screens in MP4 videos at any time. One reason why you want to mirror an iPad screen to a computer may be screen recording. The software is the easiest way to record iOS screen after iPad mirroring. It does not ask for any technical skills.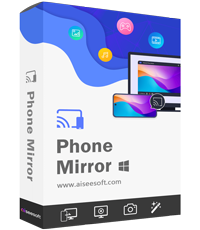 154,940 Downloads
How to Screen Mirror on iPad to PC
To access screen mirroring on iPad, you need to download the software from the official website and install it on your computer. Then launch the software from your desktop and choose iOS Mirror to move on.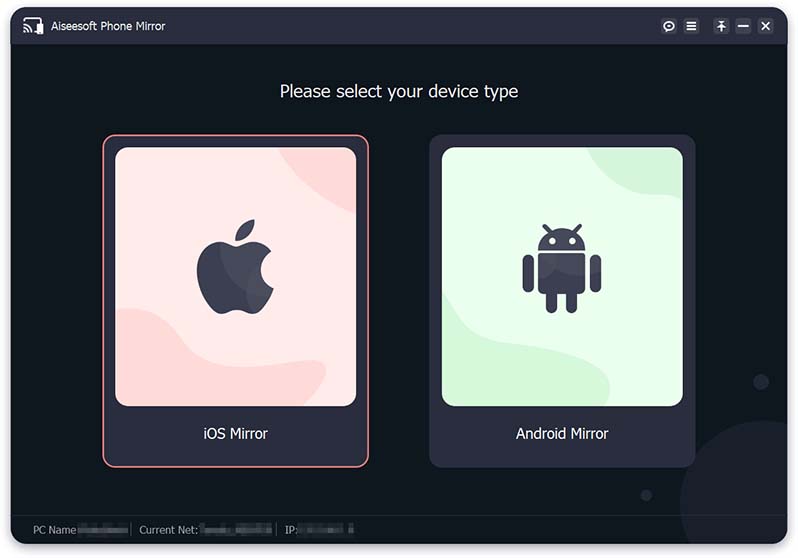 Make sure to connect both your iPad and PC to the same Wi-Fi network. Put your computer online, go to the Screen mirroring tab. If you want to stream audio from iPad to computer, select Audio mirroring instead.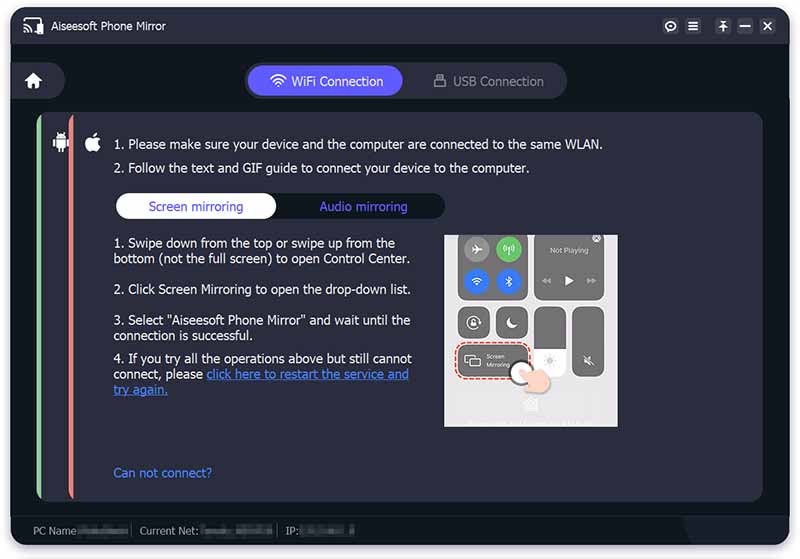 Next, turn to your iPad:
On iPads with iOS 9 and earlier: Swipe upward from the bottom of your iPad screen, find and touch AirPlay to enable it, and then select Aieessoft Phone Mirror on the list.
On iOS 10: Enter the Control Center by swiping upward from the bottom, tap AirPlay Mirroring, and choose Aieessoft Phone Mirror.
On iOS 11 and later: Go to the Control Center on any screen, tap Screen Mirroring, and select the receiver on the list.
Now, your iPad screen will appear on your desktop.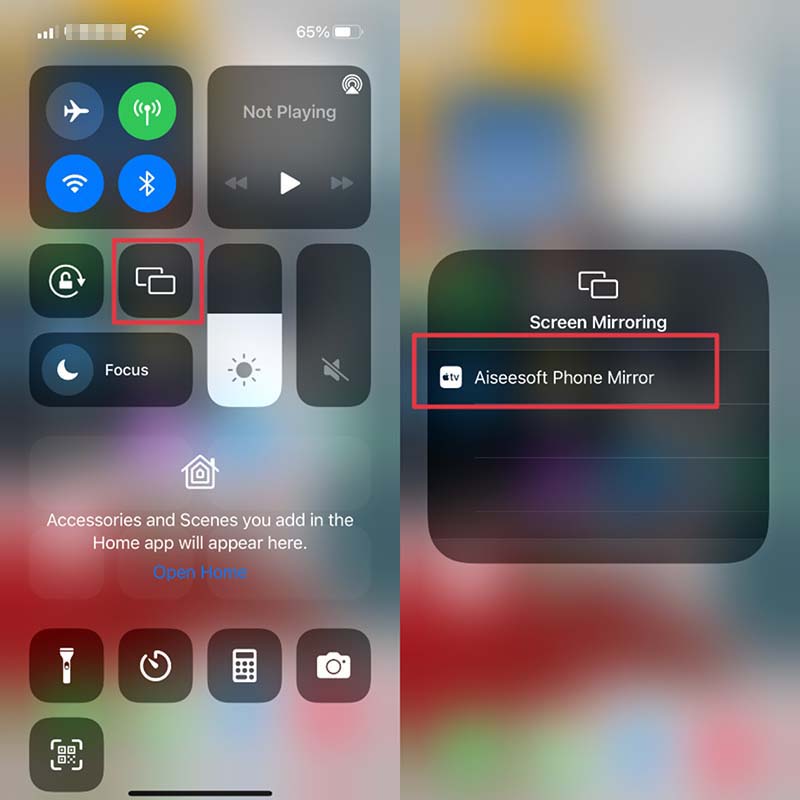 Step 4:
Record iPad screen(Optionally)
If you are playing video games on iPad, the software allows you to record gameplay on PC too. You just need to click the Record button with a red circle icon to begin recording the iPad screen. When you want to stop recording, click the button again.
Part 2. How to Mirror iPad Screen to Mac
For Mac users, the QuickTime Player is the easiest way to mirror the screen from iPad Pro/Air and more. It does not require a Wi-Fi network, but you need a Lightning cable. Learn the steps below and you will get your iPad screen on Mac.
Step 1:
Plug one end of your Lightning cable into your iPad, and connect the other end to your MacBook.
Step 2:
Generally speaking, your QuickTime Player should pop up. If not, double-click the QuickTime Player app from the
Applications
folder.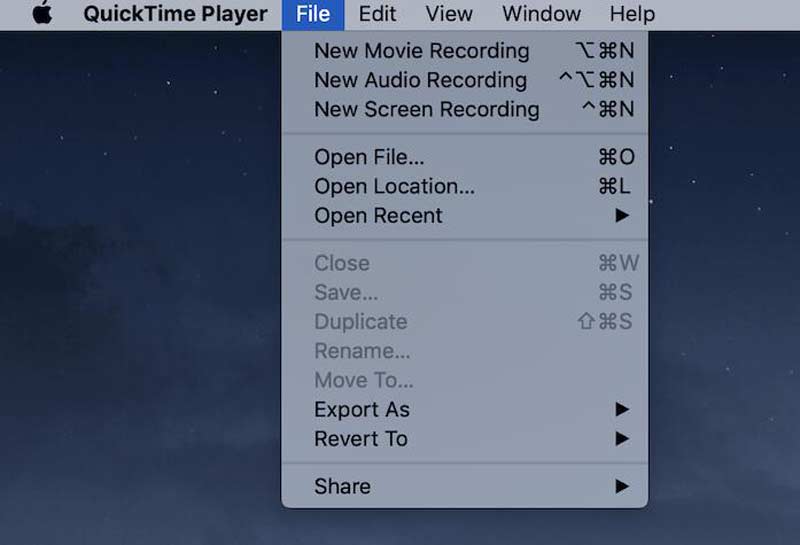 Step 3:
Go to the
File
menu from the top ribbon and choose the
New Movie Recording
. Or press
Command + Option + N
keys on your keyboard at the same time.
Step 4:
On the recorder window, click the
arrow
icon, select your iPad under the
Camera
and
Microphone
section respectively.
Step 5:
Once you are done settings, your iPad screen will appear on Mac immediately.
Part 3: How to Screen Mirror iPad to TV
When it comes to screen mirroring iPad to a TV set, it is a bit complicated. Firstly, AirPlay is an easy way to stream iPad content on TV wirelessly. The premise is that your TV equips the AirPlay feature. Moreover, You can access screen mirroring on an iPad with a cable with a VGA adapter. Plus, some stream apps are available to screencast too.
Way 1: How to Mirror iPad Screen with a Cable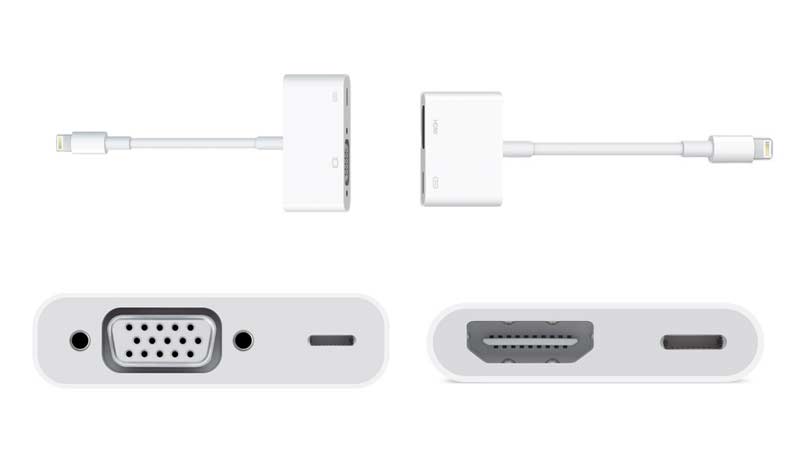 To mirror an iPad screen to a smart TV, which does not support AirPlay, you will need an HDMI or VGA cable, such as Apple's Lightning Digital AV Adapter. Connect the cable from the adapter to the compatible plug in the back of your TV. Plug the other end into your iPad. Now, turn on your TV and begin watching everything on the iPad screen on the large screen.
Way 2: How to Screen Mirror on iPad by AirPlay
There are a lot of smart TVs that support AirPlay on market, including Apple TVs, a part of Samsung TVs, certain Roku devices, and more. You can read the description of your set on the manufacturer's website or Amazon and learn the detail. Here are steps to mirror screen on iPad to TV through AirPlay.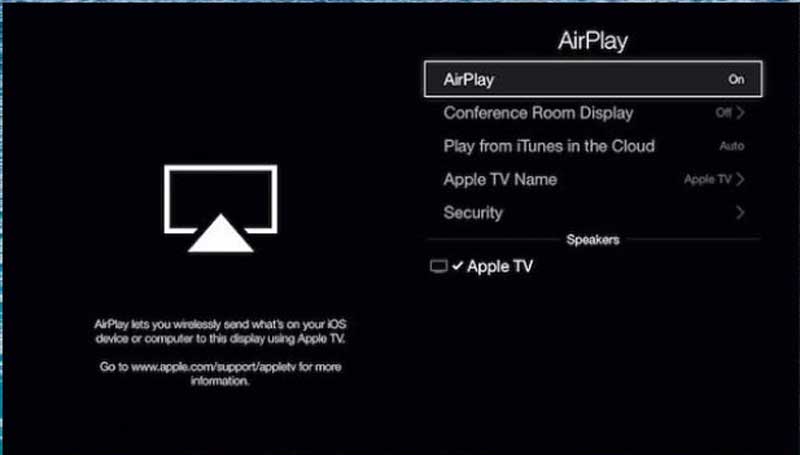 Step 1:
Power on your Apple TV or compatible smart TV, go to the
Settings
screen and enable
AirPlay
.
Step 2:
Turn your iPad to the same network as your TV, and enter the Control Center.
Step 3:
Tap
AirPlay
, and choose your TV on the list.
Step 4:
That is all. Now, what you play on your iPad will appear on the TV as well.
Way 3: How to Screen Mirror from iPad to Samsung TV
Some manufacturers introduced wireless connections to their smart TVs. Samsung TVs, for example, are built-in mirroring techniques to help you mirror the iPad screen along with the audio as well.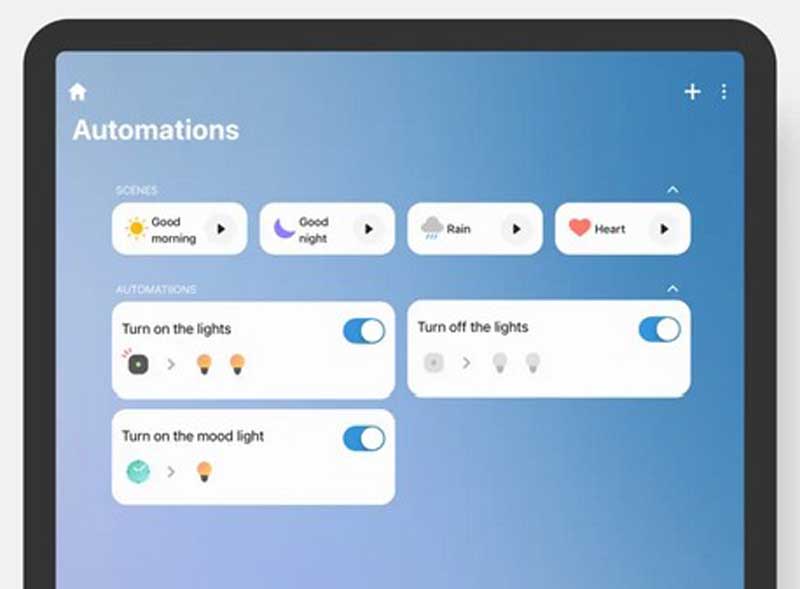 Step 1:
Download the Samsung SmartThings app from App Store, and install it on iPad.
Step 2:
Put both your iPad and the Samsung TV on the same Wi-Fi network.
Step 3:
Launch the SmartThings app and tap
Screen Sharing
. It will search for nearby Samsung TVs and mirror iPad screens.
Part 4. FAQs about Screen Mirroring iPad
1. What does Screen Mirroring mean on my iPad?
Screen Mirroring is a built-in feature on iPad and iPhone that allows you to mirror the iOS screen to your TV or computer display. It is the replacement of AirPlay on the latest iOS devices.
2. Does my iPad have screen mirroring?
If you want to mirror the iPad screen to a TV set or a computer, make sure that you have updated to iOS 7 or later. The older systems can only access screen mirroring with a cable.
3. Why won't my iPad screen mirror my Samsung TV?
Firstly, check both your devices and make sure they are connecting to the same network if you access the screen mirror wirelessly. Moreover, use the compatible feature or app to build up the connection.
Conclusion
This tutorial told you how to mirror the iPhone screen to Mac or TV wirelessly. It is a good idea to enjoy movies, video gameplay, and other content with your friends and families by mirroring the iPhone screen. You can pick a proper method and follow our guide to get what you want. Aiseesoft Phone Mirror helps you record the iPhone screen after mirroring. More questions? Please leave a message below.

Leave your comment and join our discussion