Set Virtual Location on iPhone with 2 Location Changer Tools
The GPS location feature on your iPhone offers a simple way to locate your current location and share it. After you download a new app and open it, you will be asked for location permission to access location services information. However, in some cases, you need to change the location address of your iPhone and set a virtual location.
This post introduces you to 2 great location changers to help you spoof GPS locations. Whether you want to set a virtual location to protect your privacy, or change your iPhone location to a fake one for playing games, you can use the methods below to do that.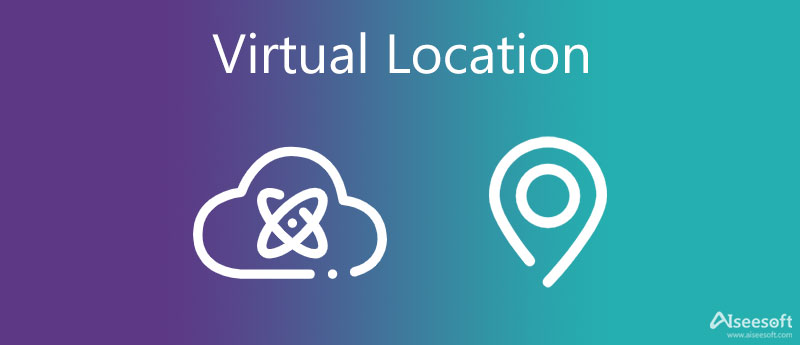 Part 1. How to Set a Virtual Location for iPhone with AnyCoord
AnyCoord is a powerful location changer and GPS spoofer tool that can help you set virtual locations on your iPhone. It enables you to teleport your location to anywhere in the world. You can easily enter or select the target location, and then move your iPhone to the fake GPS location. Moreover, you are allowed to import a GPX file to change the location.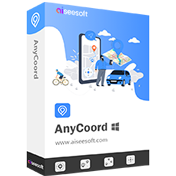 Downloads
AnyCoord - Set Virtual Location for iPhone
Set virtual location for iPhone to play games and use apps.
Change iPhone GPS location to any other location you need.
Move iPhone location at different speeds, from 1m/s to 50m/s.
Offer One-stop Mode, Multi-stop Mode, and Joystick Mode to move route
Step 1:
This location changer software allows you to set virtual locations for iPhone on both Mac and Windows PC. Pick the right download version based on your system and then free install it on your computer.
Step 2:
Launch the iPhone location spoofer and click on the
Start
button. As its prompt, you need to connect your iPhone to the computer via a lightning USB cable. To make the connection successfully, you should tap
Trust/Allow
on your iPhone screen.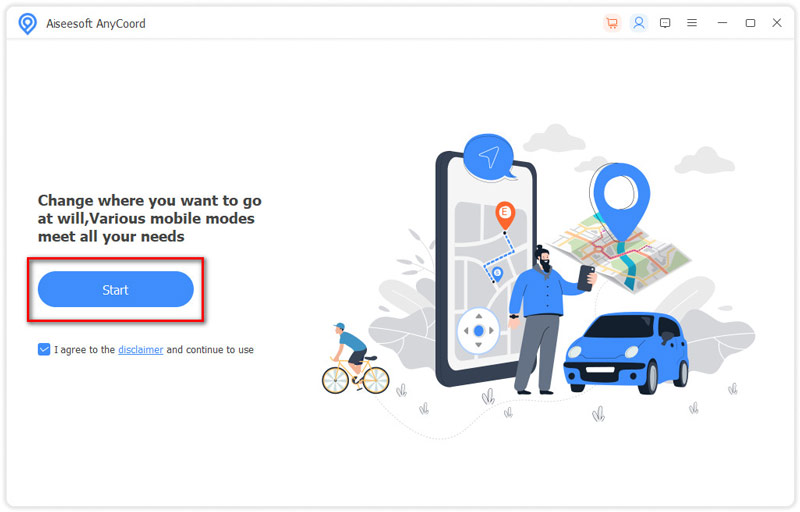 Step 3:
Choose the
Modify Location
to check your current location and set a virtual location for your iPhone.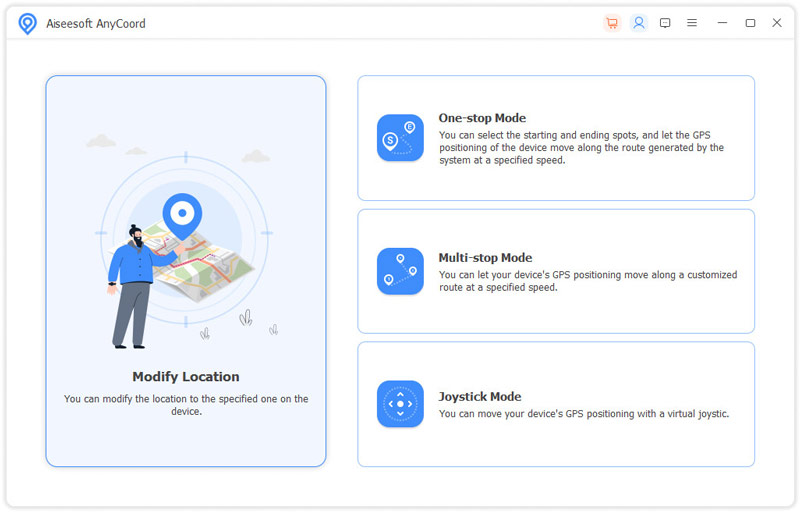 Step 4:
Your current location will be shown on the map as a blue dot. You can freely drag, zoom in, and zoom out the map to check more details.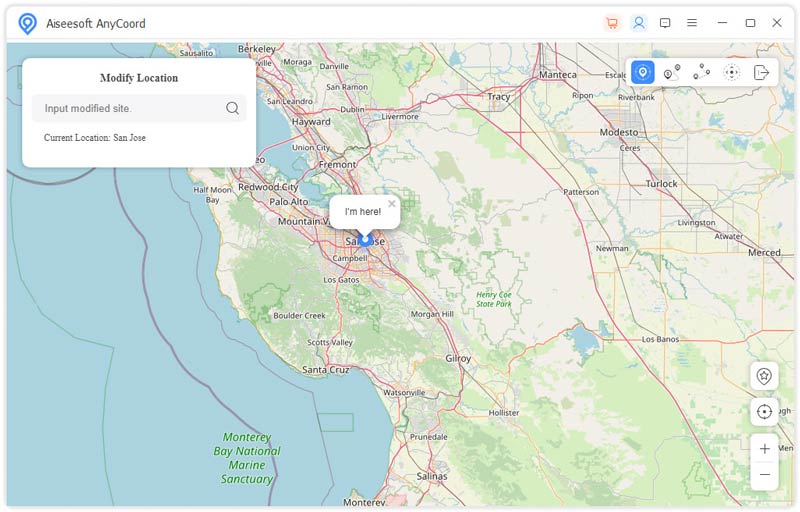 Step 5:
When you need to set a virtual location for an iPhone, you can input the target place or search for the destination. Also, you can directly select the location on the map. After you fake the GPS location, you can click the
Confirm Modify
button to change your iPhone location to the virtual one.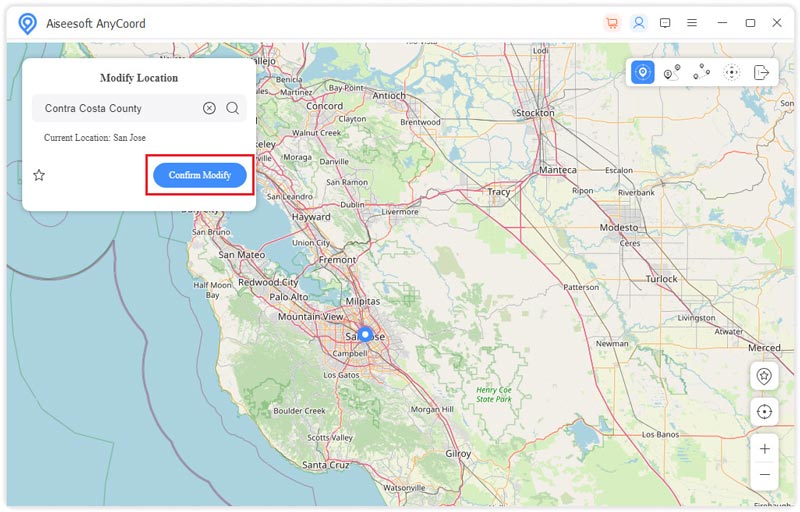 Part 2. How to Fake GPS Location Using Dr.Fone Virtual Location
Dr.Fone - Virtual Location can work as a location changer for iPhone, iPad, and Android devices. It can change your GPS location to anywhere according to your need. You don't need to jailbreak your iOS/Android devices to set virtual locations. Moreover, it offers a simple way to simulate the GPS movement with the joystick, customized speeds, and imported GPX route files.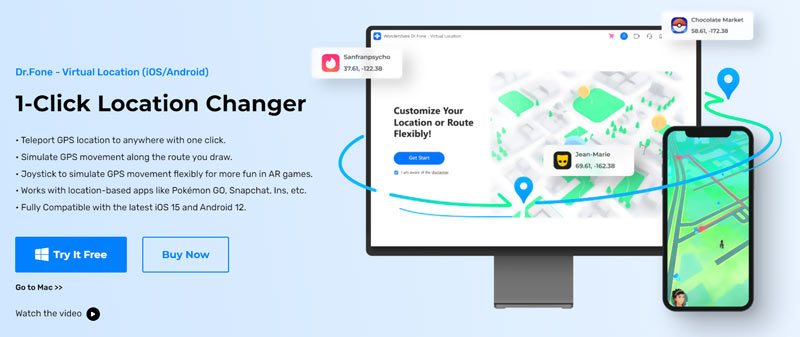 Dr.Fone Virtual Location is mainly designed to hide your exact location on iPhone and Android phones, fake GPS locations on various social apps like Facebook, WhatsApp, and Instagram, and bypass Geo-Blocking or Geo-Restriction to access games and apps. It enables you to spoof locations on all types of mobile games, social apps, dating apps, navigation apps, and others.
Step 1:
Navigate to the official Dr.Fone Virtual Location website and click on the
Try It Free
button to install it on your computer. Launch the Dr.Fone software and then open
Virtual Location
. Click the
Get Started
button to move on.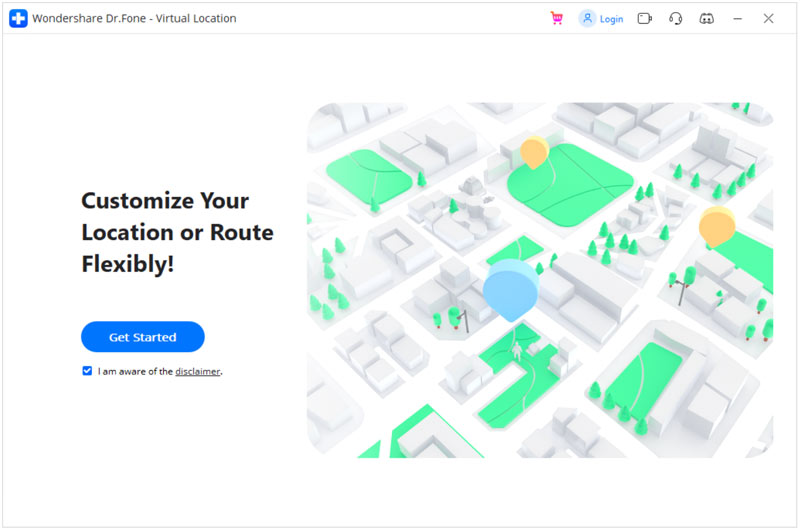 Step 2:
Connect your iPhone to this virtual location changer tool. Tap
Trust
on your iPhone screen and then click the
Next
button in the connect window. As you can see, it also allows you to change your current location for an Android phone. It takes a long time to complete the loading process, be patient.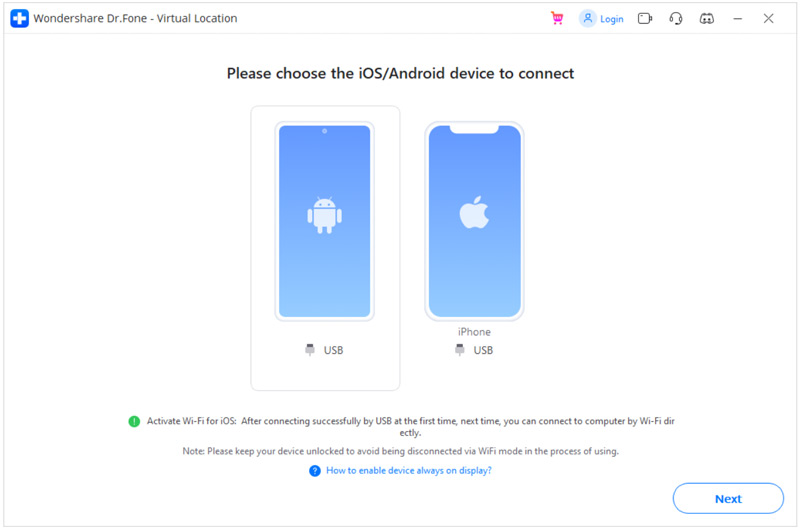 Step 3:
You can see your current location on the map window. Click the corresponding icon on the top right to activate the teleport mode. Enter the specific position you like to teleport to, and then click the
Go
button to get there. When you locate the place, you can click on the
Move Here
button in the popup box to set a virtual location for iPhone.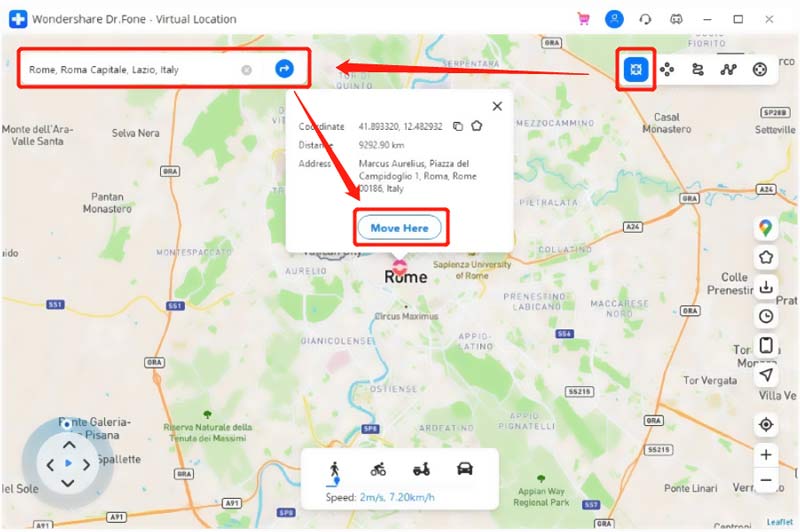 Note that, compared with the recommended AnyCoord above, it responds to your every operation very slowly. Dr.Fone Virtual Location will take a really long time to load your iPhone. What's worse, it may stick on the loading. Click here to learn how to turn your location off Life360.
Part 3. FAQs of Virtual Location
Question 1. Can iTools set virtual locations for iPhone?
Yes. iTools has a Virtual Location feature for you to fake your GPS location with ease. After you connect an iPhone to your Mac successfully, you can click the Summary button, and then use its Virtual Location. You are allowed to directly type the name of your target location, or simply click a point on the map, and then Click Move Here to confirm that.
Question 2. How to quickly locate my location on my iPhone?
You can use Apple Maps, Find My, WhatsApp, or other GPS-reliant apps to find your current location with ease.
Question 3. How to disable location services for specific apps on iPhone?
When you want to turn off location services for some specific apps, you can go to the Settings app, scroll down to tap the Privacy option, and then select Location Services. You can tap the app you want to stop it using your location information, and then choose the Never option.
Conclusion
For different reasons, you may want to set a virtual location for your iPhone. Here in this post, you can learn 2 effective methods to change your real-time location to another place you want.

Leave your comment and join our discussion