Top 4 Free Slideshow Plugins for WordPress
Want your WordPress to be more fascinating and attractive? Embedding a slideshow in WordPress will be a good idea, especially for green hands. This article is going to share you the best 4 WordPress slideshow creators to turn your WordPress into a rich, visually stunning blog.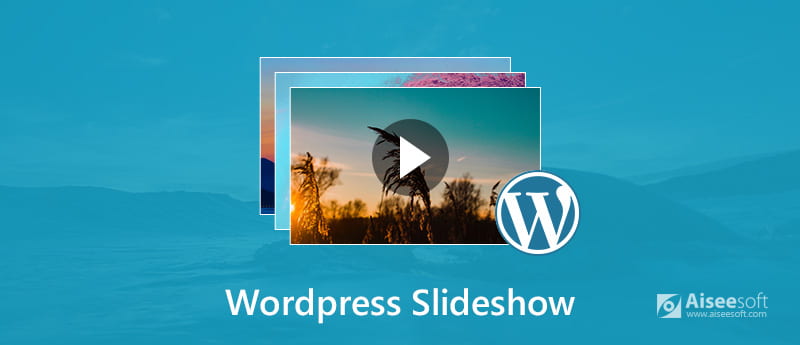 Slideshow Plugins for WordPress
Part 1. Free WordPress slideshow plugin: Aiseesoft Slideshow Maker
Aiseesoft Slideshow Maker is an easy-to-use slideshow movie creator among the market. With its powerful editing features, various compatible formats as well as user-friendly interface, it enables you to create a unique multi-media slideshow in WordPress.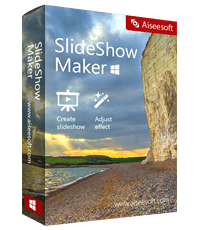 Downloads
Compatible with image formats from BMP, JPG, JPEG, PNG, TIF, TIFF, ICO, DIB, JFIF, EMF and GIF, audio formats like MP3, MP2, AAC, AC3, WAV, WMA, M4A, RA, RAM, and all video formats.
Provide a wide range of themes for WordPress slideshow making, from Fashion, Happy, Sport, Travel, Business, Festival, Wedding, and Old Times.
Preview the effect of WordPress slideshow project before output.
Step 1. Add file to the WordPress Slideshow maker
After downloading and installing this WordPress slideshow plugin, launch it on your computer. Then tap the
Add Media File(s)
button to add your selected videos or photos to the software.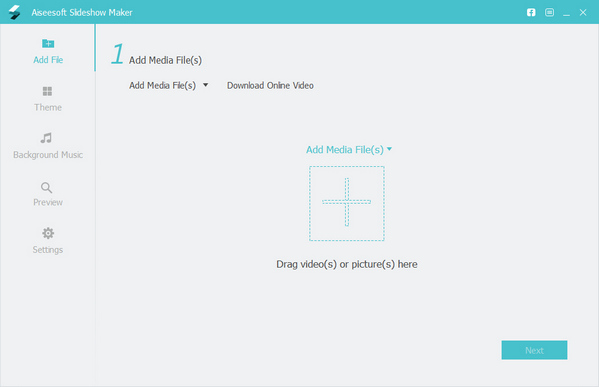 Step 2. Choose a theme
Based on your preference, select a suitable theme for the WordPress slideshow. You are able to choose different styles from a plenty of themes, like Happy, Festival and so on.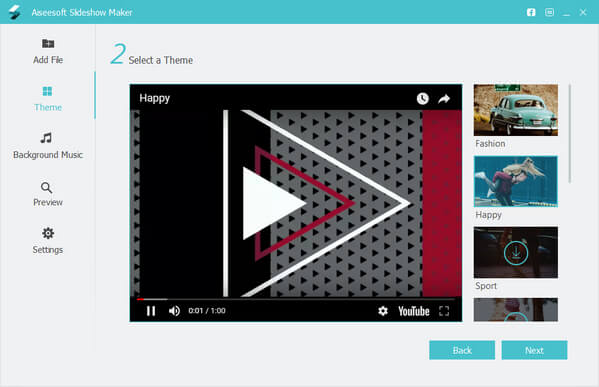 Step 3. Add music and title
Pick a beautiful song as the background of this slideshow file. You are capable to preview the self-created effect and edit the opening and ending titles.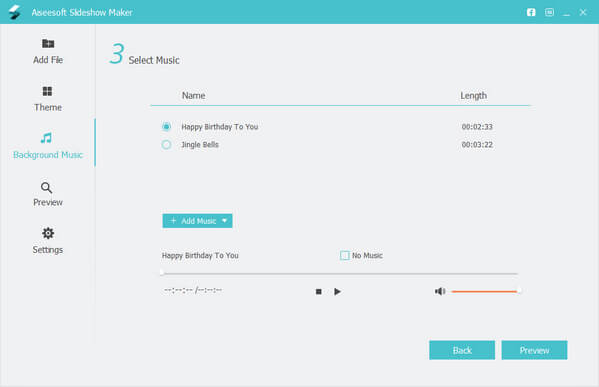 Step 4. Output the WordPress slideshow
Set an output format for the newly created slideshow, then adjust the video resolution. Now you can play the slideeshow file on your iPhone/iPad and other portable device easily!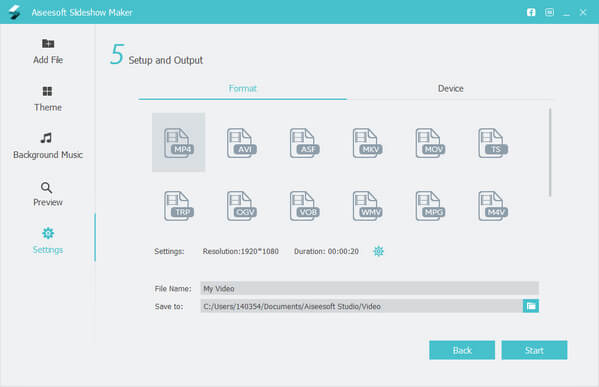 Part 2. Free WordPress slideshow plugin: Meteor Slides
Meteor Slides is another wonderful WordPress slideshow plugin for free. It enables you to create an easy slideshow file and save it with shortcodes or template tags. What's more, Meteor Slides owns a clean user interface that is incredibly simple to use.
Key Features:
More than 20 languages are supported so that almost all the users around the world can use this WordPress slideshow creator.
Come with drag-and-drop slide rearrangement, full-width support, and multiple slideshow configuration options.
Support different types of sildeshow files, such as Flex Slider 2, Nivo Slider, Responsive Slides, and Coin Slider.
You are capable to set the transition speed of slideshow photos individually without any hindrance.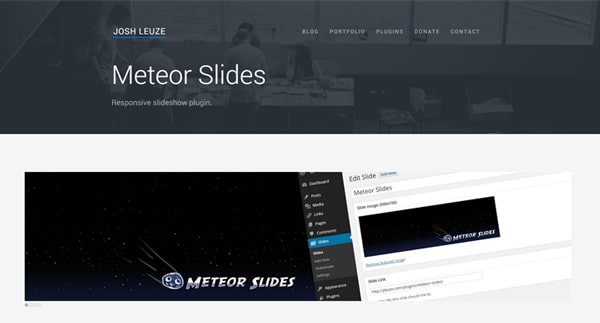 Part 3. Free WordPress slideshow plugins: Cyclone Slider 2
Cyclone Slider 2 is also an impressive plugin for WordPress slideshow. It has a well-designed admin area with complete features and options, which enables you to create a live slideshow preview. For beginners, Cyclone Slider 2 is really basic and easy-to-use .
Key Features:
Display a responsive WordPress slideshow with many advanced options, such as delays, slider dimensions, and pause on hover.
You are able to set different transitions to each WordPress slideshow picture on and apply a fixed width across all your device.
There is RTL support as well as translate quick tags for the title and descriptions of your self-created slideshow.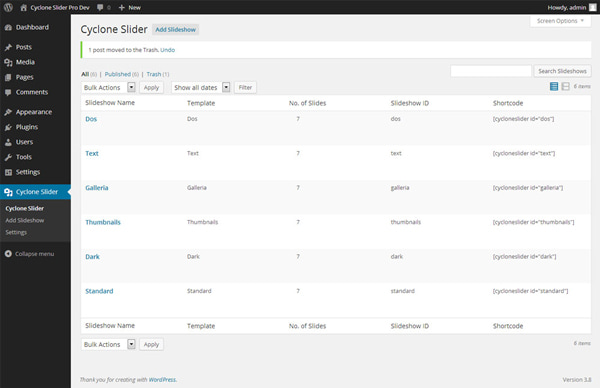 Part 4. Free WordPress slideshow plugins: Soliloquy Lite
Soliloquy Lite is super easy to set up and use. Believe it or not, there is no WordPress slideshow maker as simple as Soliloquy Lite. It has an intuitive and clean user interface, together with the default WordPress media loader, which enables you to generate a beautiful slideshow within a few steps.
Key Features:
Apply the WordPress coding guidelines, and chime in with your local WordPress admin interface.
Support to add slideshows to different sections of your WordPress website with short codes, template tags, a button on post editor, and widget.
Your are allowed to customize your own CSS to get more control about the WordPress slideshow.

With all these slideshow plugins, you can make slideshows like Tumblr slideshow in WordPress at ease.
Conclusion
Above is all the content about best 4 slideshow plugins for WordPress. Which sildeshow plugin do you choose to design your unique WordPress? Are you satisfied with this slideshow creating tool? Please share your thoughts in the comments below. Also, please share this post to your Facebook or other social sites if it helps you somehow.

Leave your comment and join our discussion