The Ultimate Guide of How to Make a Tumblr Slideshow
Tumblr is one of the social networking platforms, and it is used by many users. You can find a host of interesting content like images, videos, articles and more in this website. And you can also share your photos or videos to other through Tumblr. One of the famous functions is you can create a Tumblr slideshow with this website if you want to publish more than one photo. If you don't know how to create a Tumblr slideshow, or still don't know what is Tumblr clearly, just read this article to get what you want.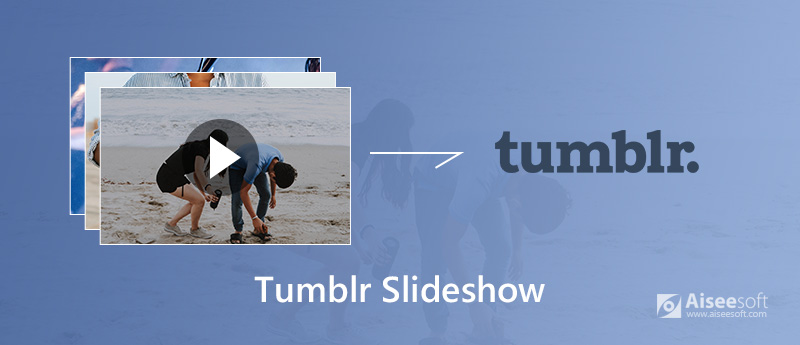 Tumblr Slideshow
Part 1: What is Tumblr
Tumblr is a microblogging site which sits somewhere between Twitter and traditional blog. One of the famous features of this website is it divides up your posts by different types. The slogan of this website is "The easiest way to blog." And with it, you can make posting different types of content, such as photos and videos. And you can post what you want as simple as possible.
When you want to publish multiple images as a single blog post, it is more advised to create slideshow to show them. And Tumblr has such a function to help you upload the photos from your computer and make a Tumblr slideshow. What you need to do is just uploading your photos, and this website will do the rest work for you.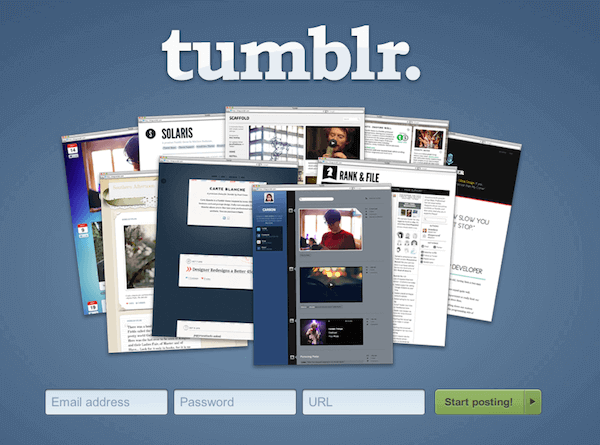 Part 2: How to Make a Tumblr Slideshow
Method 1: How to Create a Tumblr Slideshow on Tumblr Site
With the help of Tumblr, you can post photos individually, and embed them into a text post or create a Tumblr slideshow. In fact, Tumblr has a native slideshow feature which can work with any photos you have on your computer. Just upload these photos to this website, and it will do the rest of the work for you.
Step 1:
Create a new photo post
Visit Tumblr website and then log in with your account and password. Then click "Photo" on your Tumblr dashboard to begin a new photo post.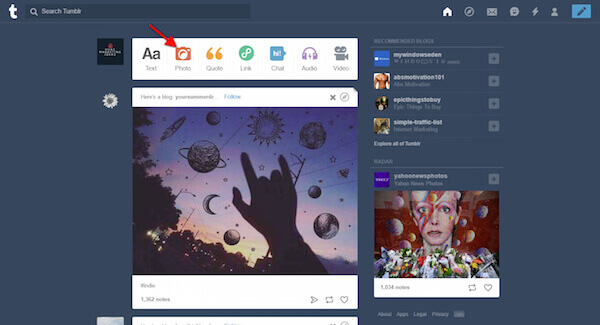 Step 2:
Add photo as you want
Now click "Choose file" button. And then find the photo you want to use from your computer hard disk.
Step 3:
Repeat adding photos
At this point, you are able to click "Add another photo" button and then click "Choose file" button in the new box for your next photo.
Step 4:
Add captions as you like
Repeat for each photo you want to add to your Tumblr slideshow. Then add captions to each photo if you like.
Method 2: How to Create a Tumblr Slideshow in WordPress
You can also create a Tumblr slideshow with WordPress slider plugins. There are many different kinds of WordPress slider plugins, and today we recommend SlideDeck3 to you. You can follow the next steps to create a Tumblr slideshow.
Step 1:
Finish installation
First of all, you need to install and activate the SlideDeck3 Plugin. And before you start creating Tumblr Slider, you need to have an account on Tumblr. And you must have the image gallery setup in it. What's more, you also need to log into Tumblr and navigate the next like to get your own OAuth Consumer Key: https://www.tumblr.com/oauth/apps. Then click Register application and fill in the Registration Form. Once you get the key, you need to copy and paste it in Advanced options > Last used Tumblr OAuth Consumer Key, and then click on Update Options.

Step 2:
Choose Tumblr as the source
Now you can visit SlideDeck3 and choose Manage > Create SlideDeck under Dynsmic Slider. Then select Tumblr as a Dynamic Source.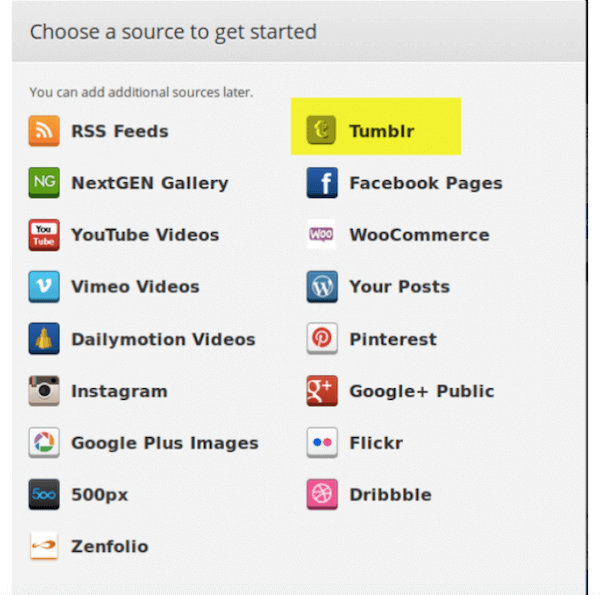 Step 3:
Create your Tumblr slideshow
At this point, you are able to create your Tumblr slideshow. You need to give a name to your slider and then add Tumblr Blog name and Post type. When you finished, click "Apply" button.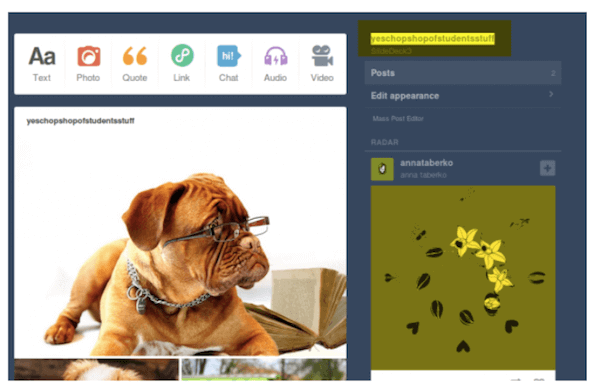 Step 4:
Save and publish
When you finished making your Tumblr slideshow, click "Save SlideDeck" button to save all your settings. Now it is time to publish your Tumblr slideshow to a post or page. It provides three simple ways to publish your slideshow. Choose one of them as you want.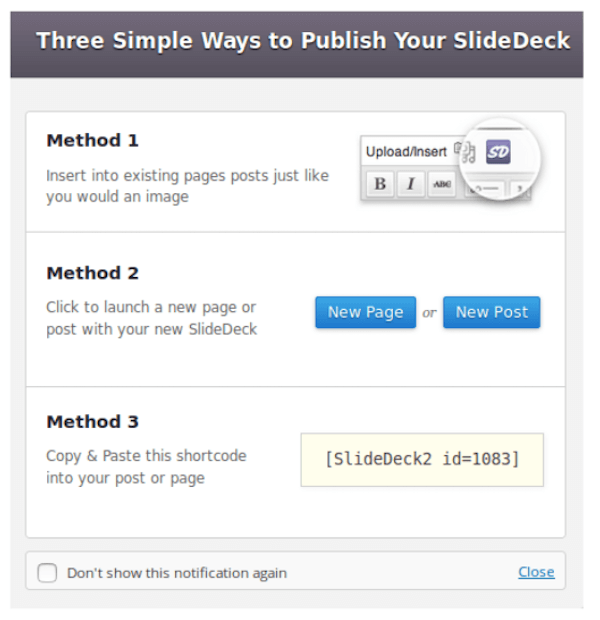 Conclusion
In this article, we introduce what is Tumblr for you, as well as two methods of how to create a Tumblr slideshow. If you are looking for such a method, this article is very suitable for you. You can also share this article to your friends who are in need. Hope you can gain something helpful from this article.

Leave your comment and join our discussion