How to Fix Small but Annoying Issue-Android Buttons not working?
It's normal that smartphone users will encounter with various kinds of issues with their mobile phones in daily life, no matter they are using Android or iPhone. However, there is a problem always bother Android users, which is the Android buttons or soft keys not working. While iOS users will seldom have such obsession. The common issue is that Android Home, Power, Menu, Back or Volume buttons stop working suddenly. Although such problem is not so serious compared with a system crash or broken screen issue, but it's so annoying and bring much inconvenience to Android users' daily life.

Part 1. How to fix Android Home/Power/Back/Menu soft keys not working
When your Android soft keys stop working because of some internal error and you cannot get it fixed by simply restarting your device, you need to recourse to third party app to solve the problem.
1. Button Savior
Button Savior is one of the best apps which can help Android users solve the Android soft keys not working problem. There are Root and No Root two versions available. If only one or some of the Power, Home, Camera, Call, and Volume buttons stops working in your Android phone, the No Root version is enough for you to use. But if your Back button, Search button or other buttons stop working, you need to use the Root version to replace the broken buttons.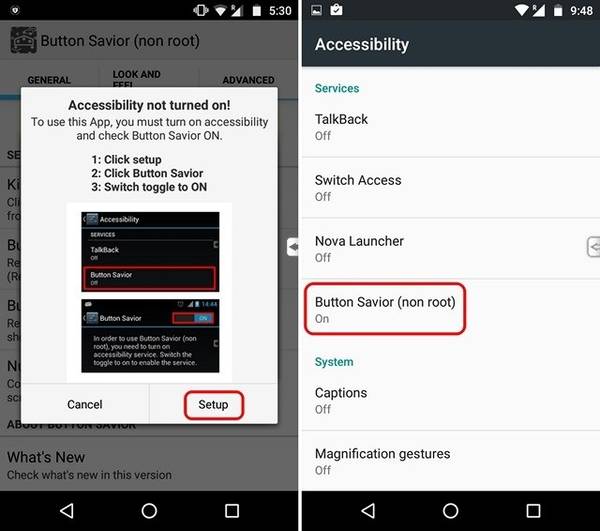 Button Savior will display a floating key panel on your Android phone screen which can be summoned everywhere anytime. You will have access to all of the not working buttons with this powerful Android buttons substitution.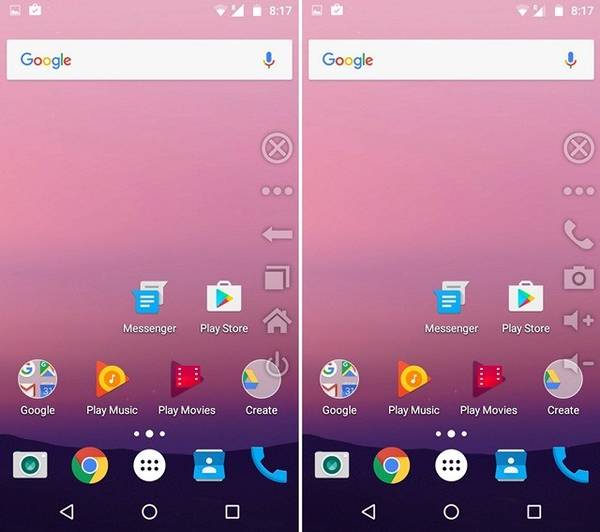 Tips: If you use the Root version of Button Savior, remember to safely backup your Android phone(tutorial/android-backup.html) before having your device rooted.
2. Simple Control
The second choice for you to fix the Android soft keys not working issue should be Simple Control app. It may be not so functional than Button Savior because that the buttons it can replace is much less than Button Savior. But it can solve most Android soft keys not working issue.
Simple Control is designed for users who have trouble using Android home, Back, Volume, Recent, Camera, and Search buttons, it can also show power menu, noti panel and quick setting.
Simple Control app also uses Accessibility Service but it will never access your personal and sensitive information.
After the Simple Control Accessibility is on, you can customize your soft keys to replace the not working ones.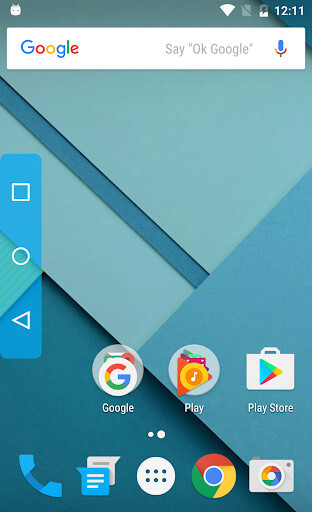 3. Handy Soft Keys
If the Home, Back or Recent buttons stop working in your Android phone, Handy Soft Keys can be a good choice to solve your trouble.
This app consists of Trigger Spot and Pie Controls that shows up when Trigger Spot is pressed. Both of them will automatically fade off when you do not need them. It can be easily placed anywhere along the edges of the screen by drag and drop. The location of Trigger Spot can be set for landscape and portrait orientations respectively.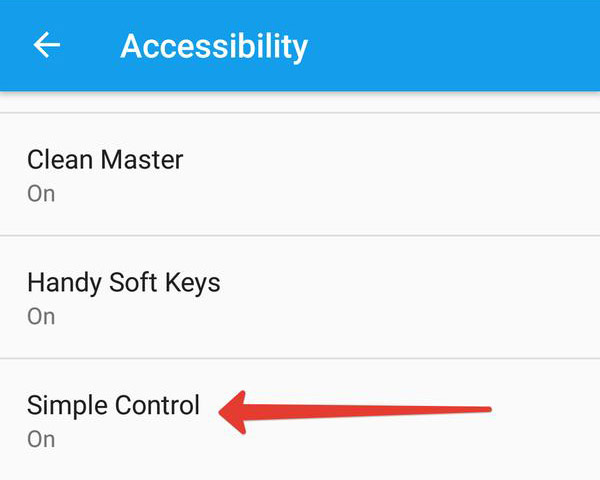 There are also some other Android apps similar to that above which can help you solve the Android button problem, such as Back Button (No Root), Home Button, Volume Control Widget, etc. that can help Android users solve the Back button, Home button and Volume Button not working problem respectively. Pick one according to your demand.
Part 2. What to do when Android Volume button stops working?
When your Volume button stops working, the first thing you need to do is to check whether it's a hardware or software problem. If the Volume button is not working after a recent update to Android or any Google app, try to restart your device and test whether the Volume button works well for some time. Test the screen capture function by using the power and volume down buttons. If this also works, it means that it's a software issue. However, if restart cannot fix the issue or you cannot capture screen with the volume down button, it's a hardware issue and you'd better ask help from the service center.
There are three solutions to the software issue.
1. Fix Talkback app
The Google Talkback app is designed for visually impaired people and pre-installed on your Android phone. It gives spoken feedback to users about the content and actions on their Android phone. However, Talkback is sometimes responsible for the Volume button not working problem. To fix this problem, firstly clear the cache of the app.
Step 1 Go to Settings>Apps/ Application manager and choose the Talkback.
Step 2 Select Clear cache.
Step 3 Restart your device.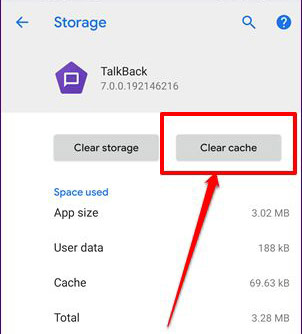 If the volume button problem still exists after clearing the cache, you can try to disable the application from background work.
Step 1 Go to Settings>Apps or Application manager
Step 2 Scroll down and find Talkback then tap Disable.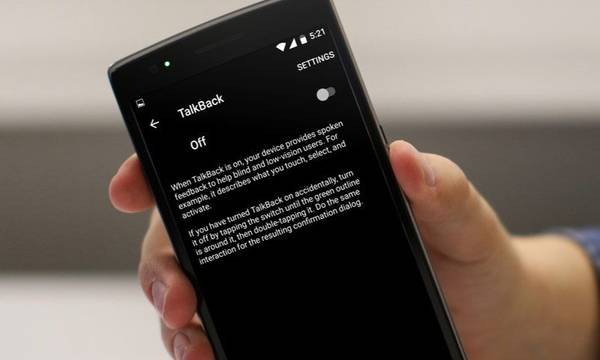 2. Turn the Switch Access off
There is a possibility that the Switch Access may cause malfunction with Volume buttons. You can disable this application to make sure it's not the issue starter.
Step 1 Go to Settings>Accessibility
Step 2 Scroll down and find Switch Accessibility
Step 3 Turn Switch Access off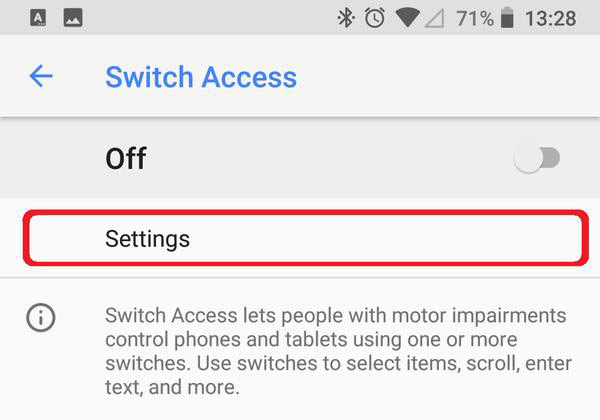 In this way you can disable Switch Access and fix the Button volume not working issue.
3. Create sound shortcut
If the two solutions above didn't work, you should wait for the software update from the device manufacturer.
You can also create a sound setting shortcut on the screen of your Android phone and use it to change different types of media volumes. It can do something good to fix the Android Volume button not working trouble.
Step 1 Long press any empty-space on your home screen to get the Add widgets option. Then tap on it.
Step 2 Look for Settings in widgets. Hold it and drag it to the home screen. A new screen will open that will ask you to choose the Settings shortcut. Tap on Sound.
Step 3 Now you are able to change the volume by tapping the newly-added sound shortcut on your home screen.
We hope that there is at least one app or solution that is useful for you. In case you know any other simpler way to solve the Android buttons not working issue, please feel free to share with us.