The iPod Family You Should Know
We're hard pressed to say the iPod family's fallen on particularly hard times, but being under such excruciating public scrutiny can take its toll on any dynasty; especially in a year like 2005, the family shaken to its core by so many tragic deaths.

iPod Family
iPod Family 2001 – 2004
From the humble beginnings of the iPod that began the legacy so many years back, all the way up to the tragic loss of the iPod mini just yesterday, we felt it might be time to take a visit to the iPod family cemetary on this early autumn afternoon.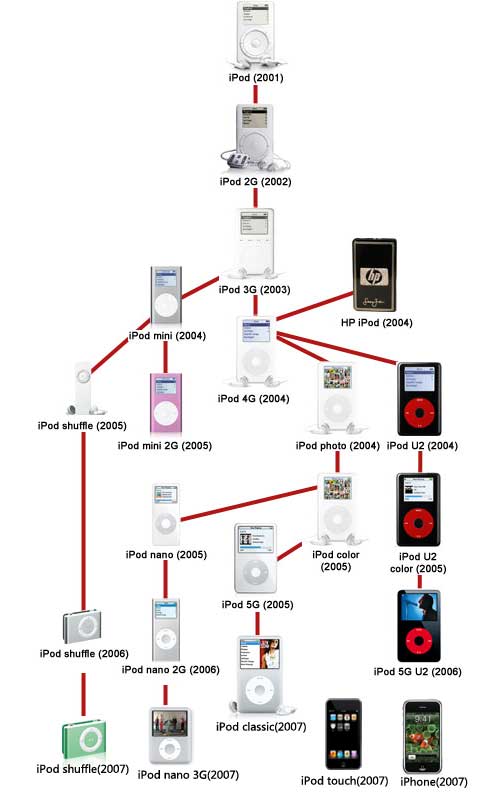 iPod family Tree
2001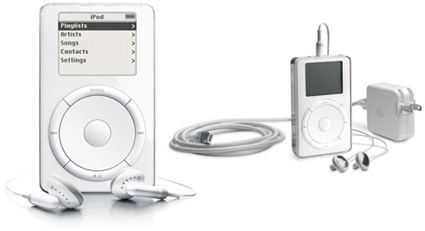 The first generation iPod-October 2001 - July 2002
2002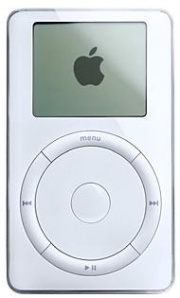 The second generation iPod-July 2002 - April 2003
But a few mournful months after the passing of the 5GB iPod and the birth of the 10GB iPod, came a new 10GB iPod and the 20GB, which started at $499. Perhaps one of the least well-remembered of the iPod family, this iPod included the first non-mechanical (solid state) scroll wheel, though the center and circumference buttons remained tactile. Perhaps most groundbreaking was the official Windows support (via Musicmatch Jukebox, ironically), though the wired remote, calendar, and artist search were all significant as well. Eventually this iPod would undergo tattoos by Beck, No Doubt, Madonna, and Tony Hawk before being committed to history in April of 2003.
2003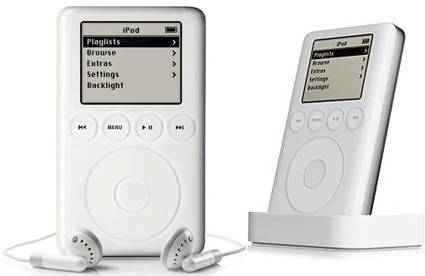 The third generation iPod-April 2003 - July 2004
This was the iPod - born of humbler pedigree - that grew up, provided for itself a higher education, and made its own way in the world. The third generation of the family rid itself entirely of mechanical buttons on its body, shed some of its baby fat around the waist down to 4.1 × 2.4 × 0.62-inches, and came forth at $299 for 10GB, $399 for 15GB, and $499 for 30GB. This was also the first iPod child to feature a remote connector and dock connector - which finally enabled USB 2.0. In September the 30GB iPod was priced at $399, and a 40GB model was released for $499.
It can convert MP4, MOV, 3GP, AVI, RM, MPEG, ASF and FLV to iPod video with high output quality and various features.
Recommended Products for you to convert videos for iPod:
Video Converter Ultimate
For Mac
Download and convert video to MP4, MOV, AVI, MKV, MP3, FLAC, and other video/audio formats for your iPod.
Support 1080p HD/4K UHD video downloads and conversion for your iPod iPhone iPad.
Powerful editing features. Rotate/clip/merge/crop video, adjust output video effects, and add personal image or text watermark.
Enhance video quality and add more video/audio effects, including 3D.
Add new subtitle/audio track and remove original audio track.
Support adding images, watermark and text to video clips and changing color, font and size of the text.
iPod Family 2004 – 2005
2004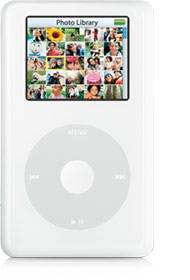 The first generation iPod mini-January 2004 - February 2005
By January 2004 it was clear the iPod family had many more children on the way, the first of which being the iPod mini. The first iPod family member with a 1-inch hard drive, the 1,000 song 3.6 × 2.0 × 0.5-inch mini carried with it 4GB of space, yet asked $249 - only $50 less than its parentage. Critics once again panned, but the mini bounced back anyhow, possibly due in part to its peacockish colors and ornate all-aluminum exterior. Or perhaps it had something to do with its click wheel - the final blend of tactile/mechanical and solid-state control for the iPod family.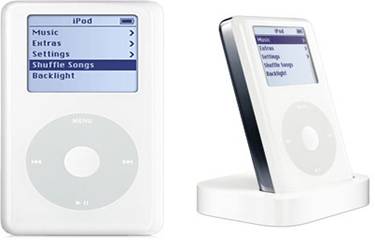 The fourth generation monochrome iPod-July 2004 - June 2005
The first full-size iPod with a click-wheel, the fourth generation monochrome was prideful in its resplendent minimal glory and improved power-saving features when introduced in July of 2004 at $299 for 20GB, and at $399 for 40GB. Perhaps among the most long running and successful of the iPod family, even the fourth generation's good breeding could not save it from passing on in the wake of the iPod color in the fateful summer of 2005.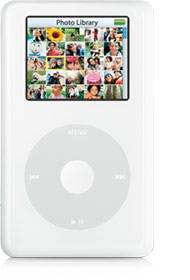 The iPod photo October 2004 - June 2005
To celebrate the company's promotional partnership with the legendary rock band, Apple introduced the iPod U2 Special Edition as part of a partnership between Apple, U2 and Universal Music Group (UMG) to create innovative new products together for the new digital music era at $349 on October 26, 2004. The new U2 iPod holds up to 5,000 songs and features a gorgeous black enclosure with a red Click Wheel and custom engraving of U2 band member signatures. What's more, the iPod U2 Special Edition includes an iTunes Music Store coupon that users can redeem for $50 off the "The Complete U2." It is very valuable for collection. The timing of the release -- not just ahead of the Christmas rush, but also to more or less coincide with the release of U2's latest album, How to Dismantle an Atom Bomb, may mean that more than a few U2 fans may have finally found what they're looking for.
iPod Family 2005 – 2006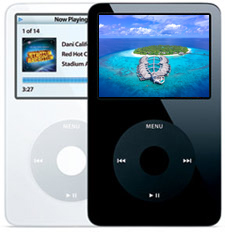 The fifth generation iPod September, 2006 --September, 2007
With a design that's thinner, lighter, and sexier than its predecessor's, as well as a new screen that dwarfs the Click Wheel, the fifth generation iPod Video was introduced in October of 2005 at $299 for 30GB, and at $399 for 60GB. It added a major extra feature--video playback.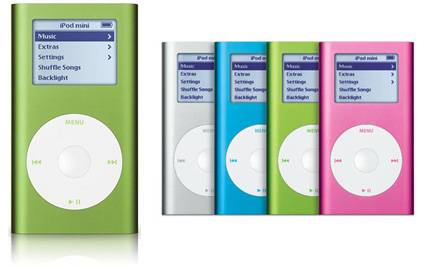 The second generation iPod mini February 2005 - September 2005
At long last and with a heavy heart we commit thee, iPod mini, to your family's plot. The even more flamboyant aluminum-clad lovechild of its forbears, the second generation mini lost its golden gilding in favor of a more vibrant range of colors, and even came as large as 6GB. Taken from us so young while, the mini is survived by its younger siblings the shuffle and nano, and elder sibling the fourth generation iPod color.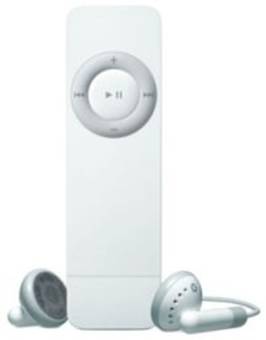 The first generation iPod shuffle January 11, 2005 - September 12, 2006
Apple released the iPod shuffle on January 11, 2005. It was notable as being the first screenless iPod as well as being the first iPod to use flash memory. It came with a smaller capacity and lower price than other iPods. 512MB and 1GB models priced at $99 and $149.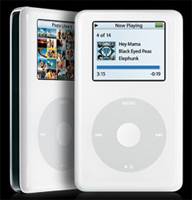 iPod color- October-2005
On October 12, 2005,Apple introduced the new iPod, featuring a gorgeous 2.5-inch color screen which can display album artwork and photos, and play stunning video including music videos, video Podcasts, home movies and television shows. It holded up to 15,000 songs, 25,000 photos or over 150 hours of video and was in a 30GB model for $299 and a 60GB model for $399, with both models in stunning white or black designs.
iPod Family updated to 2007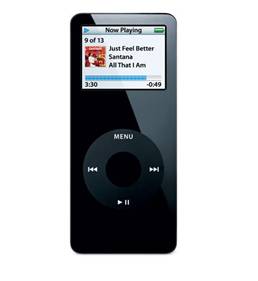 The first generation iPod Nano September, 2005 - September, 2006
The iPod nano was Apple's first flash-based iPod with a screen, which means no moving parts and therefore skip-free playback. It also was the first iPod to come in black (the U2 iPod came in a black and red finish). Also, it was the first iPod priced below $299 USD to feature a colour screen and the ability to view photographs. Finally, it was the first iPod to ship with Apple's own ClickWheel, rather than the third party ones on the 4G iPod.
The iPod nano is incredibly thin - About the thickness of three credit cards or a number two pencil, and roughly the weight of ten quarters. It is exactly the same length as a business or credit card but not as wide. The iPod nano was also the first iPod to have screen locking and stopwatch software built in. While the iPod nano (1G) featured many improvements over the iPod mini, it lacked some of the iPod mini's features: the iPod mini hardly scratched, and the battery life was less than that offered by the mini. Later revisions of the nano rectified these problems.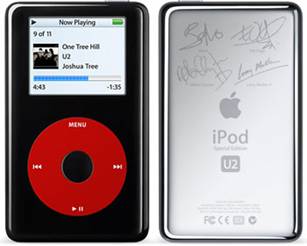 The second generation iPod U2 Color June 2005--- June 2006
In June 2005, Apple updated the U2 iPod by adding a color screen so it was on par with the 20GB iPod (4G Color). In October 2005, the U2 iPod was temporarily discontinued when Apple released the 5G iPod. This model supports viewing photographs, optionally with synchronized music, on the internal display and on a television or projector using an AV cable via the custom headphone jack that is capable of video output (line out and S-video provided by the dock, which along with the AV cable, was sold separately). It also offers up to 15 hours of music playback and 5 hours of slideshows with music, although when compared to the iPod (4G), the skip protection is reduced from 25 minutes to 17 minutes.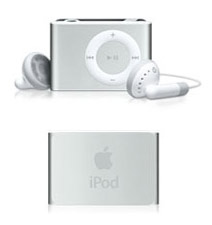 The Second generation iPod shuffle September 12, 2006 ---January 30, 2007
A smaller, second generation iPod shuffle was announced on September 12, 2006. It uses a tiny 1.07 inch tall, 0.98 inch wide, and 0.33 inch deep case -- effectively the size of the previously released iPod Radio Remote -- including a "clip" that makes it easy to attach the iPod shuffle (2G) to a pocket or other piece of clothing. Apple brags that it is nearly "half the size of the original... just half a cublic inch in volume, and weighs just half an ounce."The second generation model lacks the integrated USB port of the first generation model, but instead has a headphone jack that provides connectivity for the headphones, music synchronization, and power (via a tiny USB dock).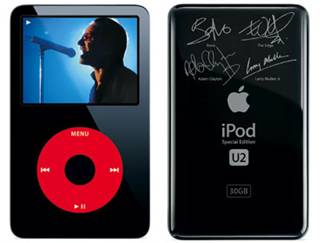 The Third generation iPod U2 June 2006
In June 2006, Apple reintroduced a 30 GB U2 iPod and added a black stainless steel back. Initially costing $329, the price has since been dropped to $279. It currently comes with a 30 minute U2 video exclusive to the iTunes Store. There are no indications at present that Apple will upgrade this iPod with the brighter screens and updated features of the latest 5th generation iPod (often termed 5.5 generation).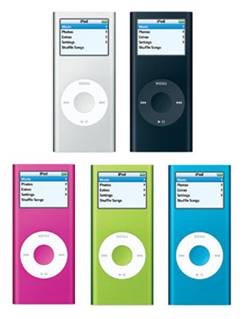 The Second generation iPod nano September 12, 2006 ----September 5, 2007
As it uses flash memory but colored aluminum cases, the Apple iPod nano (Second Generation) looks like a cross between the first generation iPod nano and the second generation iPod mini. It uses either 2 GB, 4 GB, or 8 GB of flash memory, capable of supporting either 500, 1000, or 2000 songs, respectively. Regardless of capacity, every iPod nano (2G) is capable of holding "up to" 25,000 iPod nano-viewable photos, but none support video playback. The 2 GB model is available in silver, the 4 GB model in silver, green, blue, and pink, and the 8 GB model in black only. Hardware enhancements from the original iPod nano include longer battery life (a reported 24 hours), and a brigher 1.5 inch (diagonal) LCD display. The software was improved with a search engine.
iPod Family 2007 and later

The second generation colored iPod shuffle January, 2007 - September, 2007
The colored iPod shuffle (Second Generation) models are identical to the iPod shuffle (Second Generation) except that they are available in colors -- orange, green, blue, and pink -- as well as the original silver. However, regardless of color, the colored iPod shuffle (Second Generation) models ship with revised earbuds that are designed to sit in the ear without foam "caps" -- previously introduced with the iPod 5G Enhanced and iPod nano 2G -- and the packaging uses gray text instead of green.
All iPod shuffle (Second Generation) models use a tiny 1.07 inch tall, 0.98 inch wide, and 0.33 inch deep case including a "clip" that makes it easy to attach the iPod shuffle (2G) to a pocket or other piece of clothing.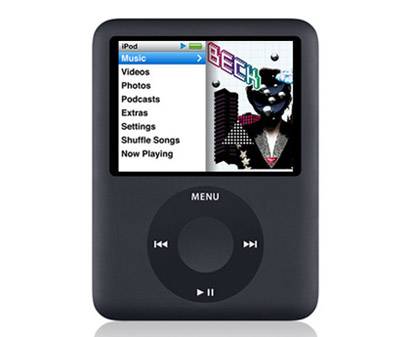 The third generation iPod nano September, 2007
The new nano featured many significant upgrades. The nano could now play videos on its new 2" screen which boasted a 320×240 resolution - the same as the iPod (5G) and iPod classic. The screen has the highest pixel density of any iPod and the screen is also 65% brighter than its predecessors screen.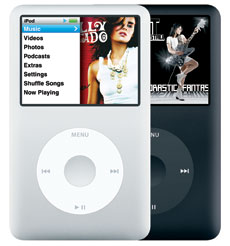 The Sixth generation iPod - iPod classic September,2007
The Apple iPod classic (Sixth Generation) uses an 80 GB or 160 GB 4200 RPM ATA-66 hard drive capable of supporting "up to" 20,000 songs or "up to" 40,000 songs in "128-Kbps AAC format" or "up to 100 hours" or "up to 200 hours" of video, respectively.Externally, the iPod classic models are similar to the iPod 5G Enhanced in design with a 2.5" color LCD display with an LED backlight (320×240, 163 ppi), but use slightly thinner cases with either a silver or black anodized aluminum front and a chromed stainless steel back, compared to white or black polycarbonate fronts on the previous models. Most notably, perhaps, the iPod classic models are the first "full size" iPod models to not be offered in white.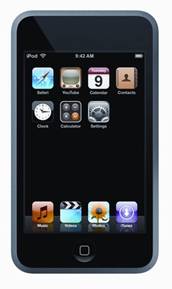 iPod touch September 5,2007
In basic terms, the Apple iPod touch effectively is an iPhone without the "phone", EDGE support, integrated camera, and Bluetooth capabilities, although software is hobbled as well.
Like the iPhone, it features a "multi-touch" sensitive 3.5" display with 320×480 resolution -- albeit a lower quality one -- an accelerometer that allows the device to "know" whether it is being held in portrait or landscape mode and switch automatically, an ambient light sensor to adjust screen brightness, and built-in support for Wi-Fi (802.11b/g). Storage includes either 8 GB or 16 GB of flash memory.
Bundled sotware includes a version of the Safari web browser, YouTube, calendar, contacts, clock, and calculator applications, as well as the same audio, photo, and video functionality (it lacks the e-mail, phone, text, stocks, maps, weather, and notes applications from the iPhone -- and foolishly, the calendar does not allow one to add information directly to the iPod touch -- but will no doubt be hacked to support additional applications).
The iPod touch uses a slightly thinner and shorter design that is quite similar to the iPhone, but the outer "trim" surrounding the display is black instead of silver, the headphone jack is on the bottom -- and not recessed -- and it lacks a speaker and microphone. Battery life is 22 hours for music playback and 5 hours for video playback.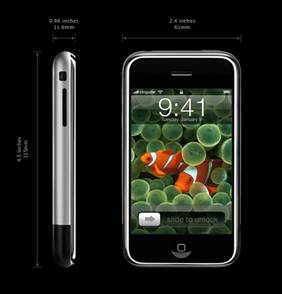 iPhone January 9,2007
Apple announced the heavily anticipated iPhone on January 9, 2007 at Macworld San Francisco and released it in the US on June 29, 2007 at 6 PM. The device, touted by Steve Jobs as revolutionary, acts as an iPod and mobile phone and features internet capabilities. It takes advantage of over 200 patents. AT &T is the exclusive partner in the US.
Steve Jobs announced at WWDC 2007 that developers would be able to write Web 2.0 applications for the iPhone that can integrate with iPhone services.
On September 5, 2007, Apple discontinued the 4 GB iPhone and dropped the price of the 8 GB model from $599 to $399. They subsequently offered a $100 store credit to earlier purchasers The Apple iPhone is a handheld device combining mobile phone, iPod, and Internet communications functionality. It is a Quad-band GSM capable phone -- 850, 900, 1800, and 1900 MHz -- and features a 3.5" display with 320×480 resolution at 160 ppi, 4 GB or 8 GB of flash memory (4 GB model discontinued September 5, 2007), built-in support for Wi-Fi (802.11b/g), EDGE, and Bluetooth 2.0, as well as an integrated 2.0 megapixel camera all packed in a stylish case a mere 0.46 of an inch thick that weighs 4.0 ounces.