FLAC Converter – How to Convert FLAC to MP3/WAV/ALAC for Portable Player
I have many songs in FLAC that can play with my car player. But when I put the songs on my iPhone, they fail to play. Do I need some a FLAC converter to convert the formats?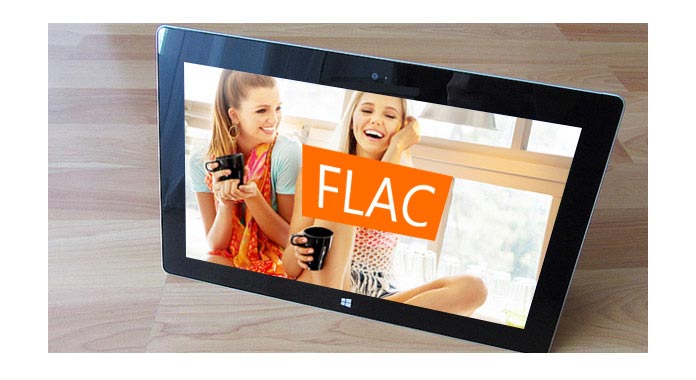 In daily life, if you are music lovers, you must be familiar with FLAC songs. Especially when you play the FLAC files with your car player or sound equipment, you do get the HiFi-like enjoyment. However, if you want to put the music files on your other player like iPhone or Samsung phone, you will find you cannot play FLAC songs. At this point, FLAC converter is very necessary for you to convert FLAC files to MP3, WAV, ALAC, OGG, WMA, etc.
What is FLAC?
If you are not familiar with FLAC, then you should get a clear view of this file – FLAC. FLAC, short for Free Lossless Audio Codec, is an audio coding format for lossless compression of digital audio, and is also the name of the reference codec implementation. Digital audio compressed by FLAC's algorithm can typically be reduced to 50 – 60% of its original size and decompress to an identical copy of the original audio data. It is generally supported by more hardware devices than competing lossless compressed formats that may have intellectual property constraints.
FLAC VS MP3
MP3 is an audio coding format for digital audio which uses a form of lossy data compression. It is a common audio format for consumer audio streaming or storage, as well as a de facto standard of digital audio compression for the transfer and playback of music on most digital audio players and computing devices. So FLAC gets a higher quality than MP3, but is not supported by many players like MP3.
FLAC VS WAV
WAV, Waveform Audio File Format, is a Microsoft and IBM audio file format standard for storing an audio bitstream on PCs. It is an application of the Resource Interchange File Format (RIFF) bitstream format method for storing data in "chunks", and thus is also close to the 8SVX and the AIFF format used on Amiga and Macintosh computers, respectively. It is the main format used on Windows systems for raw and typically uncompressed audio.
FLAC VS ALAC
ALAC, Apple Lossless Audio Codec, is an audio coding format, and its reference audio codec implementation, developed by Apple Inc.for lossless data compression of digital music. After initially keeping it proprietary from its inception in 2004, in late 2011 Apple made the codec available open source and royalty-free. Apple Lossless data is stored within an MP4 container with the filename extension .m4a. So, ALAC is lossless like FLAC, but this format can be supported by Apple now.
From the above description, you must know that FLAC is the lossless audio file, but only a handful of players currently support FLAC file. So for playing FLAC files on more players, you need the FLAC converter.
Part 2. Best Free FLAC converter
No. 1 FLAC converter – Free Video Converter
Free Video Converter is the free converter to convert FLAC to MP3, WAV, ALAC, AIFF, AAC, MP4, and more, and vice versa. This converter is very easy to use and support converting files in batch. The output formats support above 300+ formats, which can high meet your iTunes playing needs.
Platform: Windows 10/8/7, Mac
How to use Free Video Converter to convert FLAC to MP3/WAV/ALAC/AIFF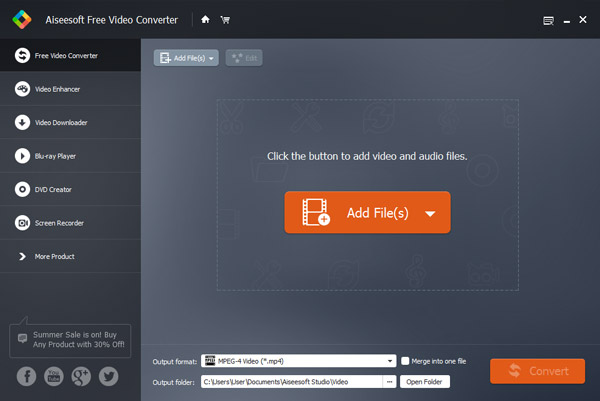 Step 1. Download, install and run this converter on your PC.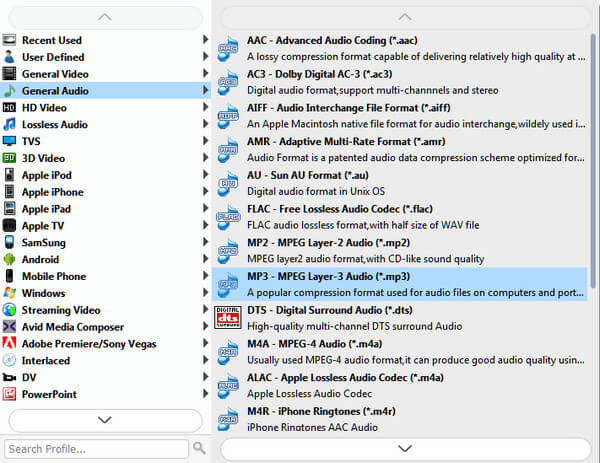 Step 2. Add FLAC files to this converting tool, and choose the FLAC output format as MP3 or WAV, or others.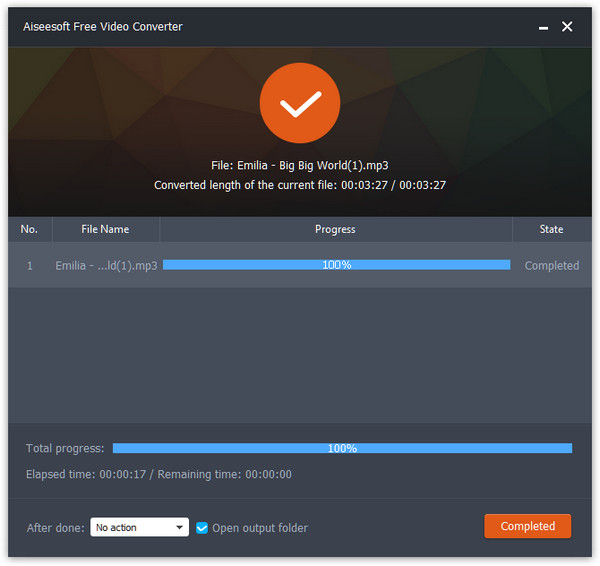 Step 3. Click the "Convert" button to start to convert FLAC to MP3/WAV/ALAC/AIFF and more.
No. 2 FLAC converter – VLC media player
VLC media player, also named as VLC, is the portable free media player. It also can convert FLAC audio to MP3, WMA, WAV, AAC, etc. For more audio formats, you may get the lack in this FLAC converter.
Platform: Windows, Android, iOS
How to use VLC to convert FLAC to MP3/WAV/WMA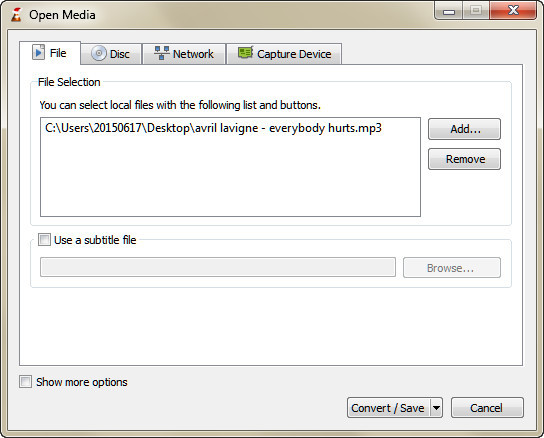 Step 1. Download, install and launch VLC on your PC. Click "Media" > "Convert/ Save" or "Ctrl+R".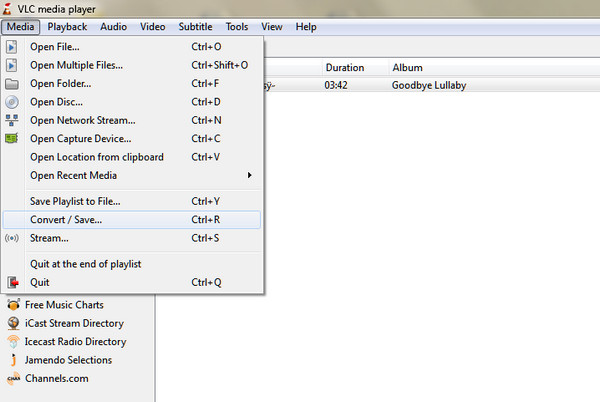 Step 2. Click "Add" button to import FLAC file. Here you can import several files at one time.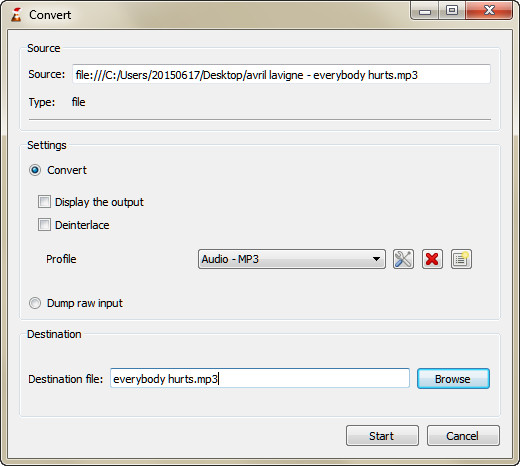 Step 3. Click "Convert/ Save" to set output format from "Profile" and "Destination file", then hit "Start" to convert FLAC file.
No. 3 FLAC converter – Audacity
Audacity, the free open source digital audio editor and recording computer software application, available for Windows, OS X, Linux and other operating systems. This file is famous for its powerful editing functions for audio file. Also, it supports audio converting between WAV, AIFF, MP3, OGG, M4A, AC3, WMA etc. It can also let you play the audio file before converting them.
Platform: Windows 10/8/7, Mac, Plug-ins
How to use Audacity to convert FLAC to MP3/WAV/M4A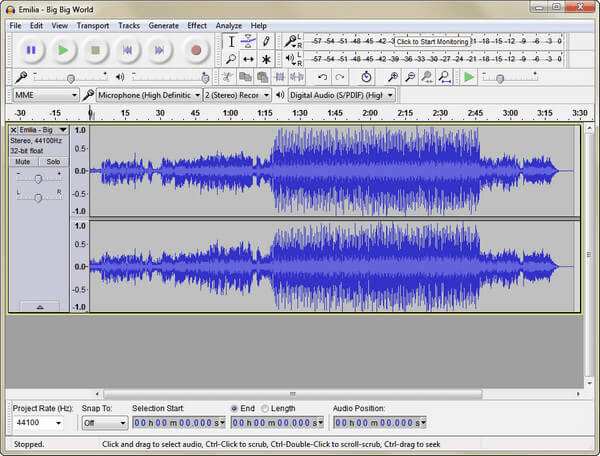 Step 1. After launching this converter on your computer, Click "File" to open your FLAC file.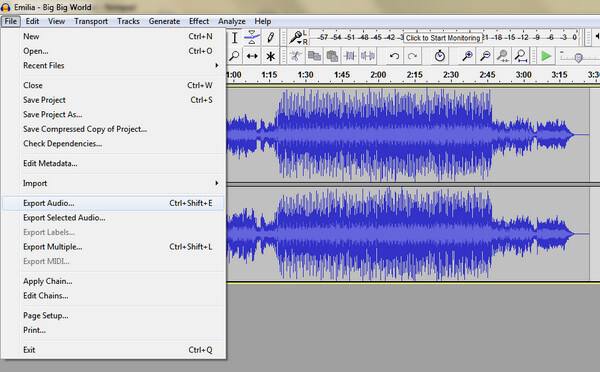 Step 2. Click "File" > "Export Audio…" to select the destination for the FLAC output file.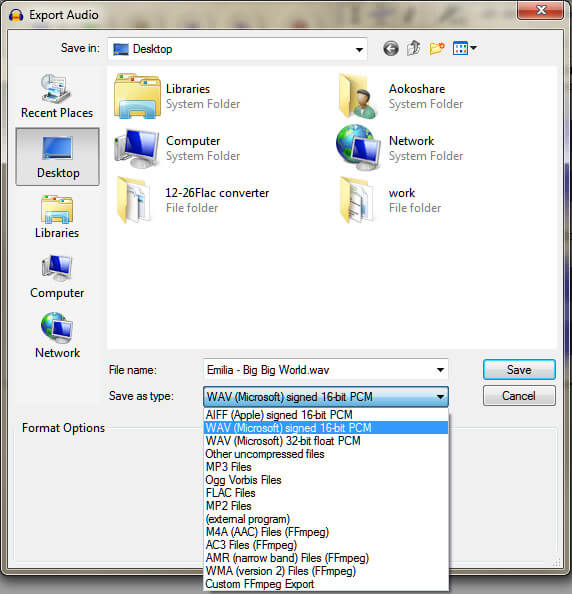 Step 3. From "Save as type" to choose the output format, and click "Save" to convert FLAC file.
After reading this post, you must have known that which FLAC converter is the best for you to convert FLAC converter as you like freely.