Part 2. How to Convert BMP to PNG
1. Aiseesoft Free Image Converter (Editor's Choice)
When converting BMP to PNG, the first tool you should consider is Aiseesoft Free Image Converter Online. It allows you to convert any image file to popular formats like JPG, PNG, or GIF. And the best part is that it supports batch conversion. What's more, you can download all the converted pictures at 1 click.
Step 1.
Navigate to the webpage of Aiseesoft Free Image Converter on your browser. Then choose "PNG" in the banner. It means the output format will be PNG.
Step 2.
Click "Add Image" to open the BMP file(s) or simply drag the file(s) to the center of banner.
Step 3.
After uploading, the conversion will start immediately. You can get the PNG file in seconds.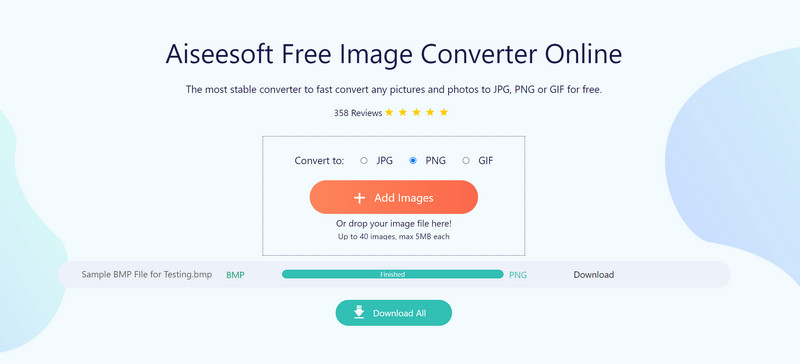 2. Zamzar
Zamzar is an online file converter that can help you to convert image as well as video files without downloading software tools.
What's more, it supports more than 1000 different types of transformation for you to convert multiple image files.
Step 1.
Search online for Zamzar in Google and open it to transfer image from BMP to PNG.
Step 2.
Select files or URL you wish to convert, then Choose the PNG format to convert to.
Step 3.
Enter your email address to receive converted files. But it is optional, so you can fill in or not as needed.
Step 4.
Click the Convert button to export image from BMP to PNG now.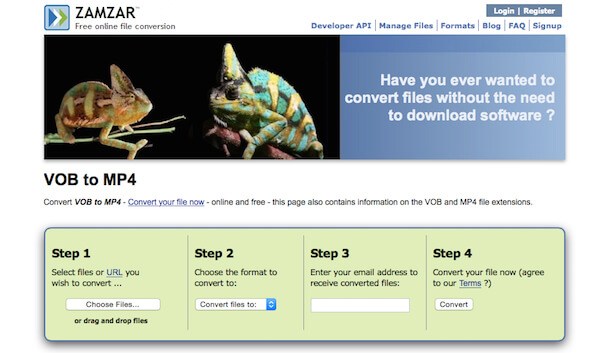 3. Microsoft Paint
Microsoft Paint is a simple raster graphics editor. As a widely used image manipulation tasks, it can also be used in transferring image files, and it supports a multiple of image formats, such as BMP, JPEG, GIF, PNG and TIFF formats and so on.
Below is a general guide about converting BMP to PNG with Microsoft Paint:
Step 1.
Launch Microsoft Paint in your PC. This program should be built in your Windows originally.
Step 2.
Choose a certain image from the folders that you are going to convert from BMP to PNG, and input it into Paint.
Step 3.
Select "Save as" option from the Edit menu, and choose PNG as the exported format in the drop-down menu.
Step 4.
Finally, save this newly created image and you have finished to convert BMP to PNG!
Moreover, you are able to follow this method to convert TIFF to PNG in the similar steps.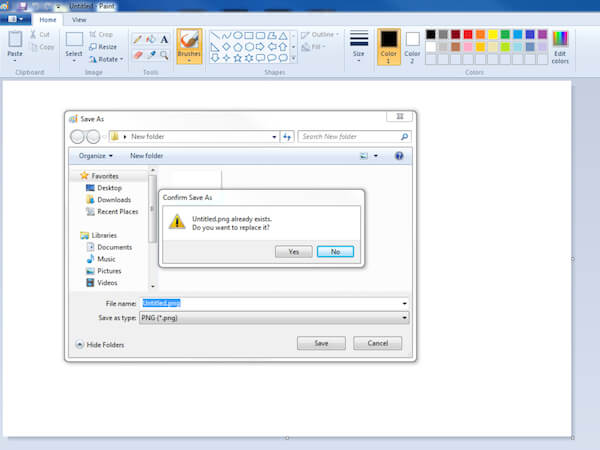 4. XnConvert
XnConvert is a simple yet functional tool for you to convert BMP image to PNG file for free. With its ever-expanding toolset and capabilities, XnConvert makes it easy to convert image files from one format to another, as well as batch conversion, folder imports, filters, resizing, and several other advanced options.
Step 1.
Launch XnConverter, and click "Add Files" to input a BMP image files into this converter.
Step 2.
After that choose PNG as the output format, and adjust any needed settings before converting.
Step 3.
Finally click "Convert" button to convert the picture from BMP to PNG. Now you can use the BMP files for more channels now.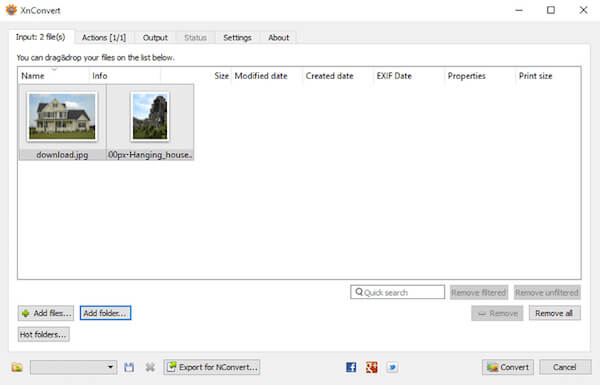 5. Adapter
Adapter is a wonderful image converter program for you to take into consideration. It supports popular file formats to help you transfer and also provide plenty of nice features to deal with the image files. In addition, you are able to see the size of the image files before or after the conversion.
In a conclusion, it is strongly suggested for you to convert BMP to PNG.
Step 1.
After download and install this software on the computer, open a BMP image in the main interface.
Step 2.
Choose the image format that you want to convert to, such as PNG format, and then adjust the image settings at the tab.
Step 3.
Then choose a destination to save this image, and finally click on "Convert" button to transfer the BMP picture to PNG format.