How to Delete Your TikTok Account Permanently on iPhone/Android
Although TikTok has become a prevalent social media platform, there are many reasons why someone wants to delete his or her TikTok account. For example, some users have privacy concerns. Moreover, a part of parents believes that the short-form videos might be doing to their children's attention span. If you are ready to decide to escape TikTok, you will find this guide is useful. All you need to do is follow the steps below.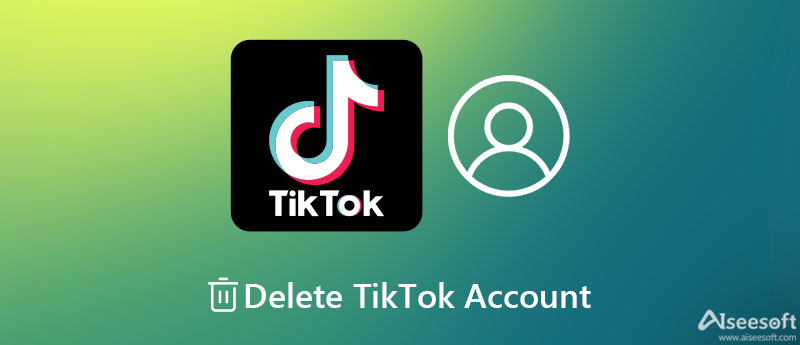 Part 1: How to Delete TikTok Account
Before deleting TikTok account, there are some things important:
1. All of your videos will be deleted permanently. Therefore, you'd better make a backup and save your videos to other places. 
2. Once an account is deleted, it will be deactivated for 30 days and then your content and account will be removed. During the period, you can reactivate it.
3. Deleting the TikTok account won't clean up the videos that you have downloaded to your memory.
In the following, we lay out the complete process for deleting your TikTok account on mobile and computer.
How to Delete TikTok Account on Mobile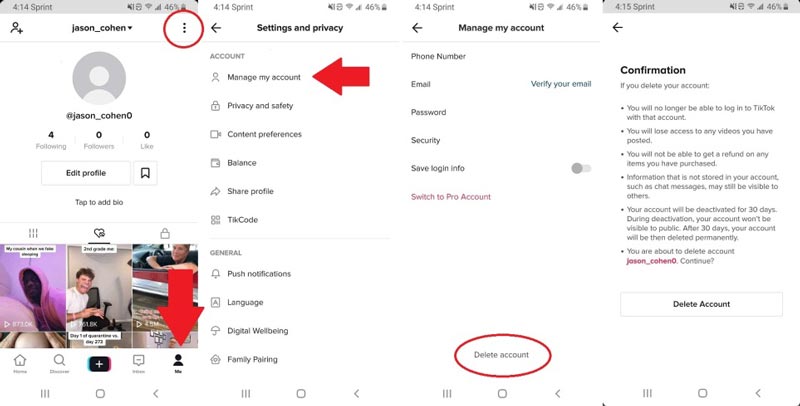 Step 1:
Fire up the TikTok app from your home screen or app drawer, sign in to your account.
Step 2:
Go to the profile screen by tapping 
Me
 at the bottom. Press the
 Menu
 button with a three-dot icon at the top right side to enter the 
Privacy and settings
 screen.
Step 3:
Tap the 
Manage my account
 option, and hit the 
Delete account
 button at the bottom. Tap the 
Send Code
 button. When prompted, type the phone number associated with your account.
Step 4:
Enter the 
Verification Code
 that you received, and tap 
Continue
. Read the message, and tap the 
Delete Account
 button. Finally, tap 
Delete
 to confirm it.
How to Delete TikTok Account on Computer
Step 1:
Visit the TikTok website in your browser, and log in to your account.
Step 2:
Press your 
profile
 picture, and choose the 
Settings
 option on the context menu.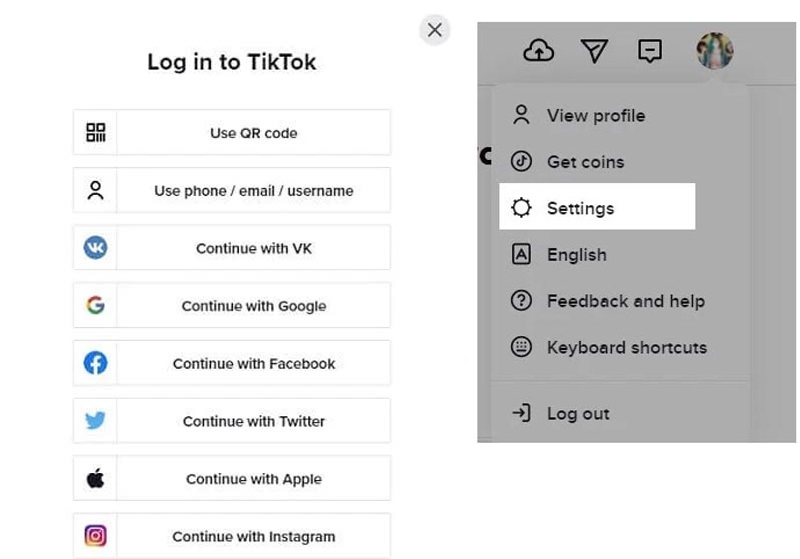 Step 3:
Go to the 
Manage account
 tab from the left side, locate the
 Account control
 section on the right side, and click the 
Delete
 button.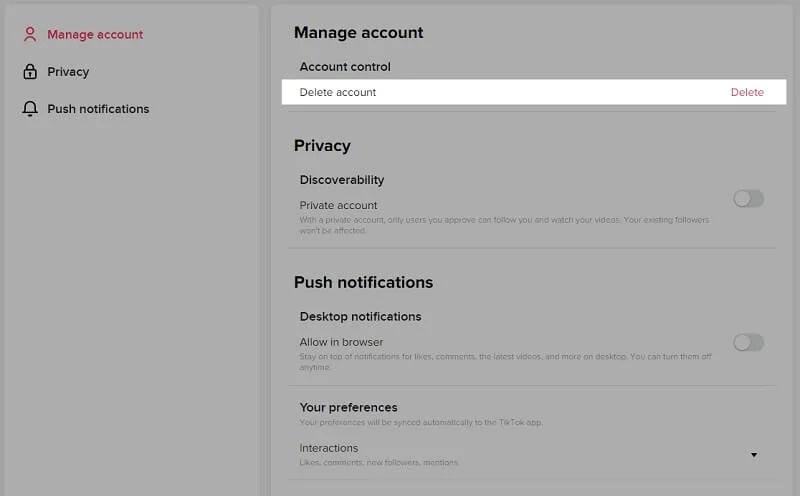 Step 4:
When you get the confirmation page, read the warns, and click 
Continue
. Hit the 
Send code
 button, enter the 4-digit code after receiving, and click 
Delete account
.
Part 2: How to Delete TikTok Data Permanently
Even if you delete the TikTok account, the app cache and downloaded videos are still on your iPhone memory. Fortunately, Aiseesoft FoneEraser can help you delete all of them and protect your privacy without technical skills.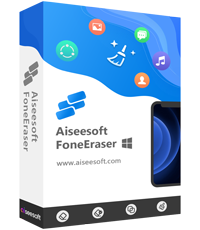 Downloads
How to Delete TikTok Data on iPhone
Step 1: Connect iPhone
Launch the best TikTok data cleaner after you install it on your computer. Connect your iPhone to the same computer using a Lightning cable. The software will detect the handset immediately. For iOS 13 and later, enter your passcode to permit the connection.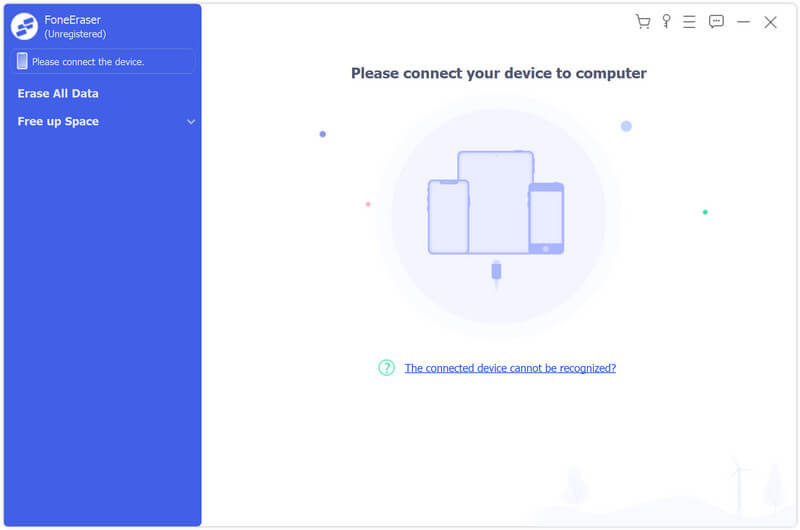 Step 2: Scan for TikTok videos
Select the 
Free up Space
 tab from the very left side, and click the 
Quick Scan
 button to look for the useless data on your iPhone memory.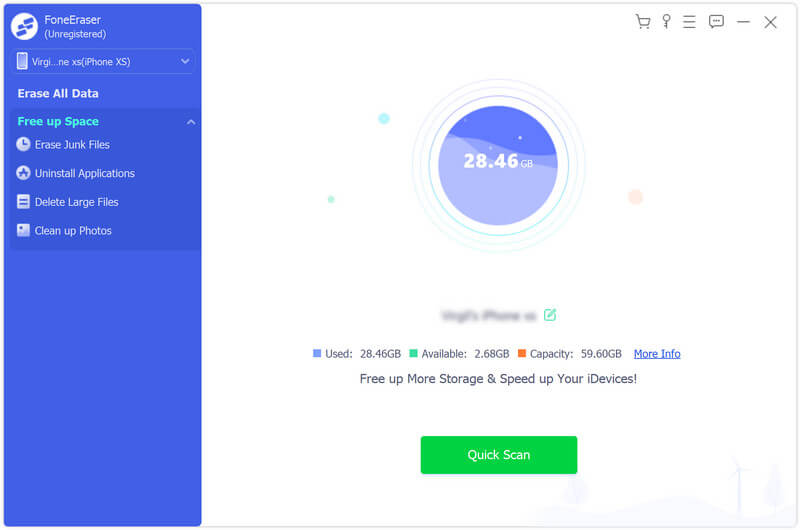 Step 3: Delete TikTok data
Then head to the 
Uninstall Applications
 sub-tab, select the TikTok app, and hit 
Uninstall
. Switch to the 
Delete Large Files
 sub-tab, check the TikTok videos that you want to delete, and click 
Erase
 button. Wait for the process to finish and disconnect your iPhone.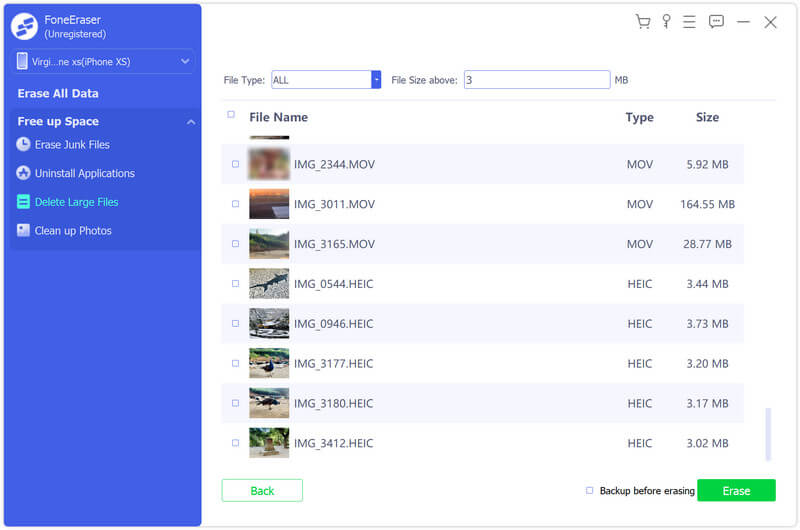 By the way, you can also use this tool to clear TikTok caches, and free up your device.
Part 3: FAQs on Deleting TikTok Account
How to delete your TikTok account without waiting 30 days?
According to TikTok, your account will remain inactive for 30 days after you delete it. This is done so the users can restore their accounts if they think they've made a mistake. Therefore, you cannot delete your account without waiting.
Can I delete someone else's TikTok account?
You cannot delete a TikTok account without accessing the associated email or phone number. It means that you can delete anyone's account if you have the email or phone number associated, which is used to receive the verification code.
Why cannot I delete the TikTok account?
First, you should log in to your account to delete it. Moreover, your account must be working normally. 
Conclusion
Reading our guide, you should understand how to delete your TikTok account, and what happens after deleting it. Sometimes, you have to remove your account from social media if it brings negative impacts to your life or work. Moreover, we also recommended the best way to clean up the downloaded videos, Aiseesoft FoneEraser. If you encounter other problems related to this topic, please feel free to contact us by leaving your message below this post.

Leave your comment and join our discussion