How to Fake Zenly Location with 3 Different Methods[iPhone/Android]
Zenly is an application to share your real-time location with friends and family. Many people want to fake Zenly location because they would like to prank them or hide their location. But do you know how to do it? This post will give you three methods to change your Zenly location on Android and iPhone. And because the operating system is different, the methods are also different. You can read the post to choose the proper way to fake the Zenly location.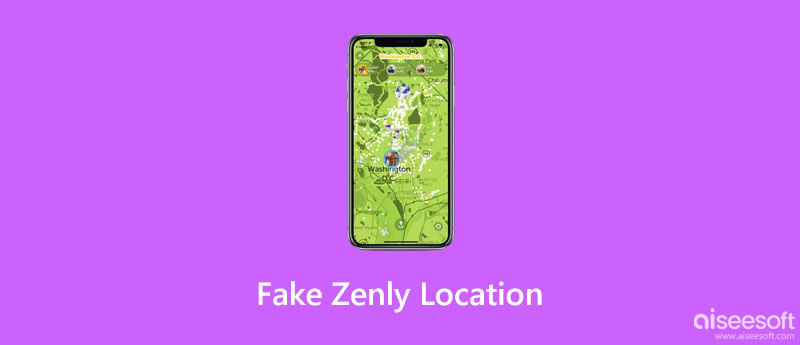 Part 1. Change Zenly Location with Aiseesoft on iPhone
If you need software to help you fake Zenly location on iPhone 14, you can use Aiseesoft Location Changer - AnyCoord. You can change your location on Zenly to anywhere when you use this software. Whether you want to have a prank with your friends or hide your location information from those unfamiliar people, you can easily do it with this application.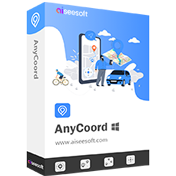 Downloads
Simulate your location over the world with four different modes.
Have location movement mode to let your Zenly friends see you are moving.
Change your moving speed to prank your friends with what you are doing.
Only you can see your simulation location; even Zenly friends can't see.
Step 1:
You should use a wire to connect your iPhone and computer. And click the
Start
button on the main screen.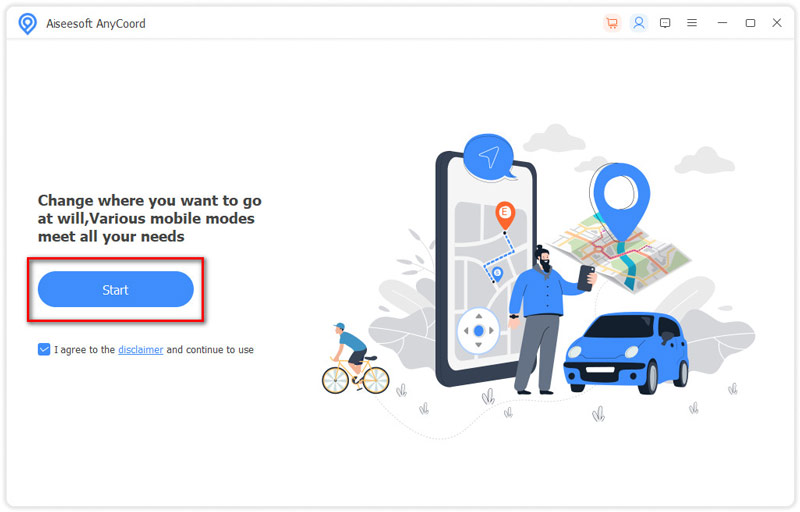 Step 2:
You can click the
Modify Location
button to fake your location. You can drag the location, input a precise position, and click the
Confirm Modify
button to change your location.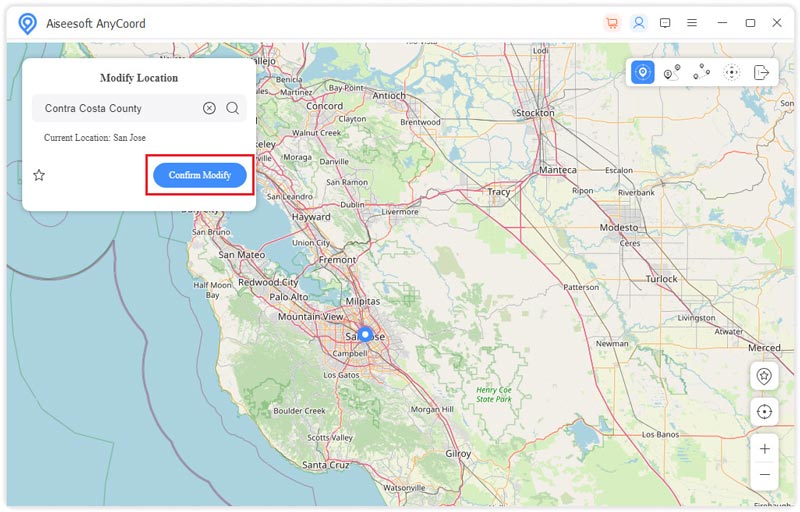 Step 3:
If you want to fake a moving location on Zenly, there are three other modes left you can choose from. You can click the
One-stop mode
button to move your position from one stop to another.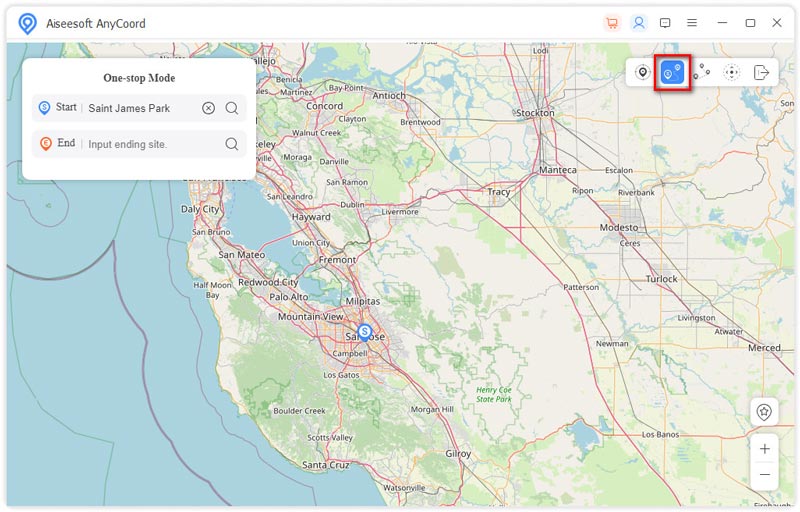 Step 4:
If you want to add multiple stops or control your location in real-time, you can use Multi-stop mode or Joystick mode.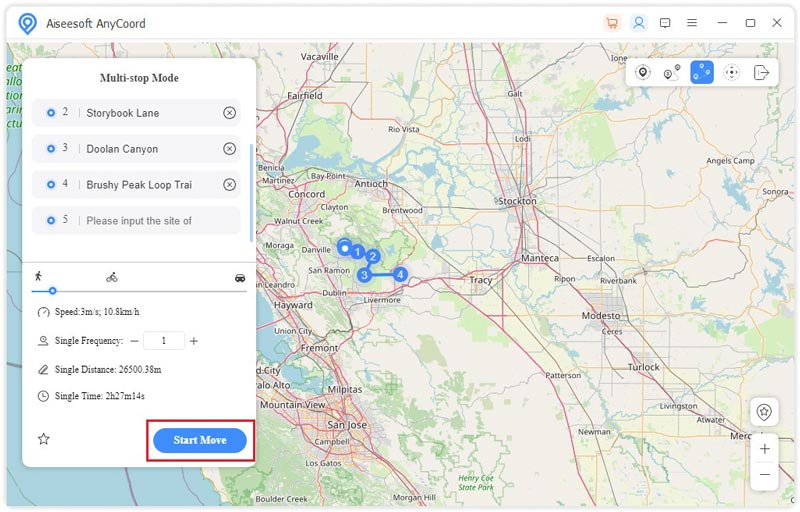 Part 2. Use Fake GPS to Spoofy Location on Android
There is also an application on Android that could let you fake Zenly location anywhere. The application is Fake GPS. You can use it on many applications like faking location on Google Maps. And you can download it from Google Play Store.
Step 1:
Before you use this software, you should let your Android allow you to mock your location.
Step 2:
You can directly launch the application and choose the position you want to change. Or you can drag the map to wherever you want.
Step 3:
After you choose the location, tap
Start
to move your Android to the new location.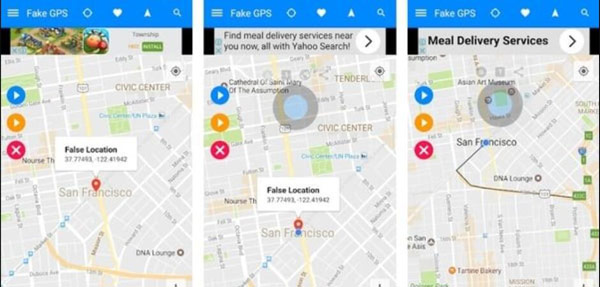 Part 3. Ghost Location on Zenly with Your Friends
There is a ghost mode on Zenly that can also fake your location on Zenly without downloading any software. The ghost mode provides you with three choices, which are Frozen, Blurred, and Precise. But the disadvantage of the ghost mode on Zenly is that you can't fake an exact position and move your position anywhere.
Step 1:
Go to the Profile screen on Zenly, and you can see an option named ghost mode with a ghost icon. Then it would be best if you tapped it.
Step 2:
You can choose which friend you want to ghost your location or tap Select all to ghost location to all of your friends.
Step 3:
You can choose Blurred mode or Frozen mode to fake your location on Zenly. If you choose Blurred mode, your friends will not see the precise location. And if you choose Frozen mode, your friends will not get your location updated even if you moved.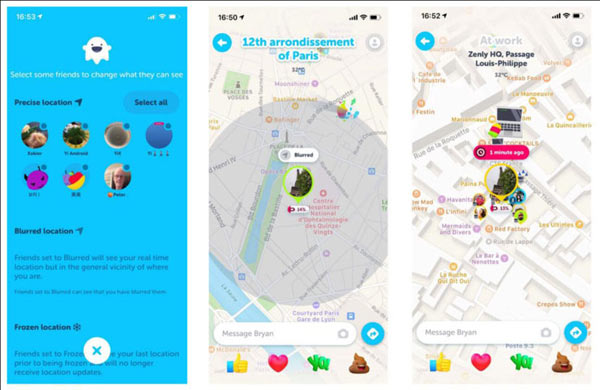 Part 4. FAQs about Faking Zenly Location
Can I know if other people are faking Zenly location?
No, if you are using software to fake your phone location. But if you use Blurred mode on Zenly, other people can see the notification that you blur your location.
Can strangers see my Zenly location?
No. Only friends could see your location. No matter what software you use to fake your location, strangers can't see your location on Zenly.
Can I see who views my Zenly location?
Yes. You can swipe left on the main screen on the bottom right of your map. And then, you can see who views your Zenly location from the check-ins.
Conclusion
Now you must know how to fake Zenly location on your iPhone and Android. Android has the best mock location app to do it, but if you want to trick your friends or hide your location information on your iPhone 14, it would be better to use Aiseesoft Location Changer AnyCoord.

Leave your comment and join our discussion