3 Solutions to Change Facebook Location for More Safety
Social media is increasingly asking permission for users' locations, which is claimed to provide more individualized services or ads. Facebook is not an exception. Once you give permission, you may consider protecting your privacy while still getting the specialized service. The best solution to solve this is to change the Facebook location on your mobile phone or computer. In this case, you can still acquire the latest information related to your community or neighborhoods after you switch your location to a nearby place. You can even meet a new date after you learn how to change your Facebook dating location as well. So, without further ado, just keep reading.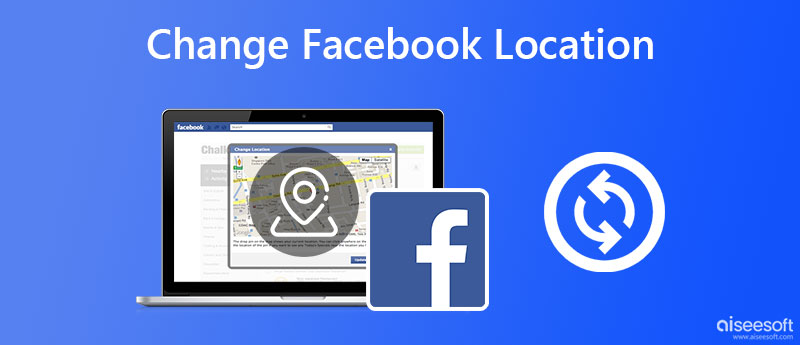 Part 1: How to Change Location on Facebook Manually
The location services on Facebook not only allow you to communicate with friends in the community, but Facebook also uses the services to inform you're the nearby store, and possible dates, or use the image/video posting functions. To change Facebook location or turn it off, you need to rely on your mobile phone for help. Meanwhile, based on different goals, the following guide is divided into two parts for you to learn how to change location on the Facebook marketplace and dating.
1.1 How to Change Location on Facebook Marketplace
The marketplace on Facebook enables users to sell and buy products from nearby sellers around the community, which requires your current position to provide personal services. You may change the Facebook location for the marketplace to see different goods if the current ones do not meet your needs.
Step 1:
Unlock your phone and open the Facebook app. Then, go to the News Feed on Facebook, where you will see many categories of Facebook services.
Step 2:
Scroll down to find the Marketplace and tap on it. Once you are in it, you may see the recommended products based on your position.
Step 3:
To change the Facebook location in Marketplace, tap the location icon above the product. After that, enter the location you want to change and search. Finally, tap the Apply button to save the place.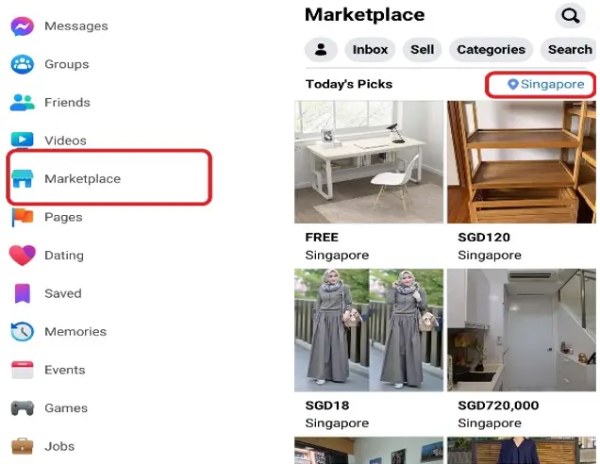 1.2 How to Change Location on Facebook Dating
Facebook dating is a service on the Facebook app that can help you find potential matches based on your interests, location, and others. Since this service also requires location, you may want to know how to change location on Facebook dating to see more matches instead of being limited to nearby profiles. And here are the steps of how.
Step 1:
Once you open the Facebook app on your phone, tap the three-dot icon, and tap the
See More
button to find the
Dating
service.
Step 2:
When you are on the
Dating
screen, tap your profile photo and tap the pencil icon to edit your profile.
Step 3:
After that, tap the
Dating Location
button to continue and switch to a new position by tapping the
Update Dating Location
button.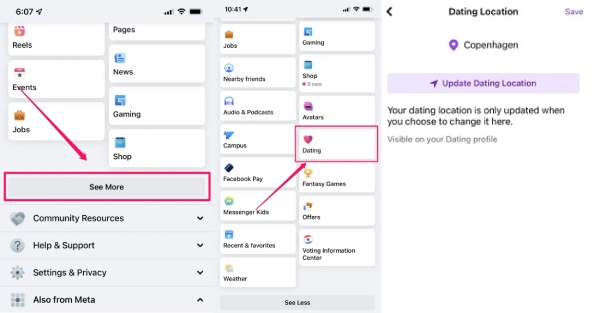 For iPhone users, you may also change the Location Services settings of the Facebook app to withdraw permission for location requirements, which means you can turn off location on iPhone so that Facebook can't see where you are and you can avoid the potential risk of privacy infringement.
Part 2: Quickest Way to Change Facebook Location
By manually changing the Facebook location, you can get a different user experience while maintaining the safety of your privacy, however, it can also be troublesome since you need to switch the position by entering one by one. So, is it possible to change the Facebook location without so much trouble? Sure, there is. And Aiseesoft AnyCoord can be your quickest solution. AnyCoord is a location changer designed for iPhone that can be installed on your computer to help you switch or hide your current position. Whether it is social media location or dating apps, you can all employ this tool to safely guard your location. Besides, you can also virtually be in a new place that is far away from your community to see new matches in Facebook dating or check new goods in the Facebook marketplace.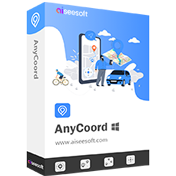 Downloads
Change the Facebook location easily for your phone.
Modify your current position with precise accuracy.
Offer multiple modification modes for location change
Protect your privacy without keeping your location data.
How to Change Location on Facebook Marketplace with AnyCoord
Step 1:
First, you need to download and install the
Aiseesoft AnyCoord
on your computer. Then, you can launch it and connect your iPhone to the computer with a USB cable. You also need to tap the
Trust
button on your iPhone screen before continuing to change locations. Then, click the
Start
button on
AnyCoord's
main interface.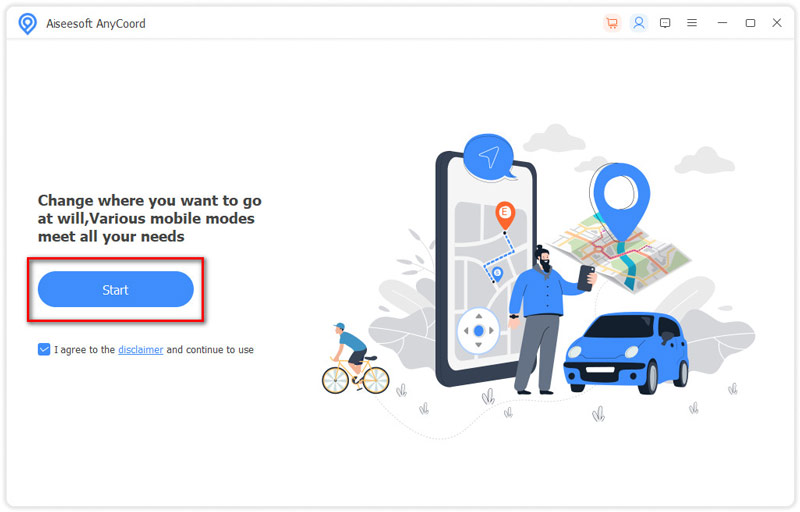 Step 2:
After that, there will be four modes for you to change the Facebook location. You may click the first mode –
Modify Location
. After clicking it, you will see a map. To modify your location, simply click a random spot on the map and click the
Move To
button to be virtually there.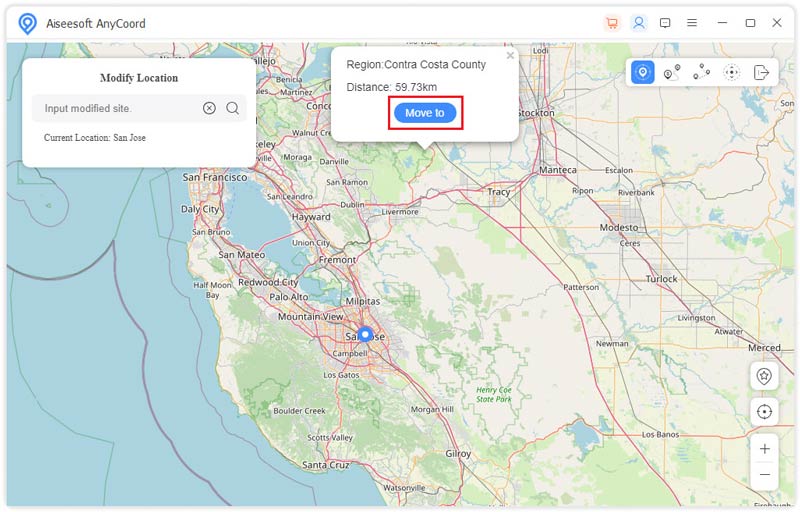 Step 3:
Meanwhile, you can use the search bar above and type the location your want to change. Once it appears, click the
Confirm Modify
button to confirm your choice. Now, you may open the
Facebook
app on your iPhone and go to the Marketplace screen to see your new location.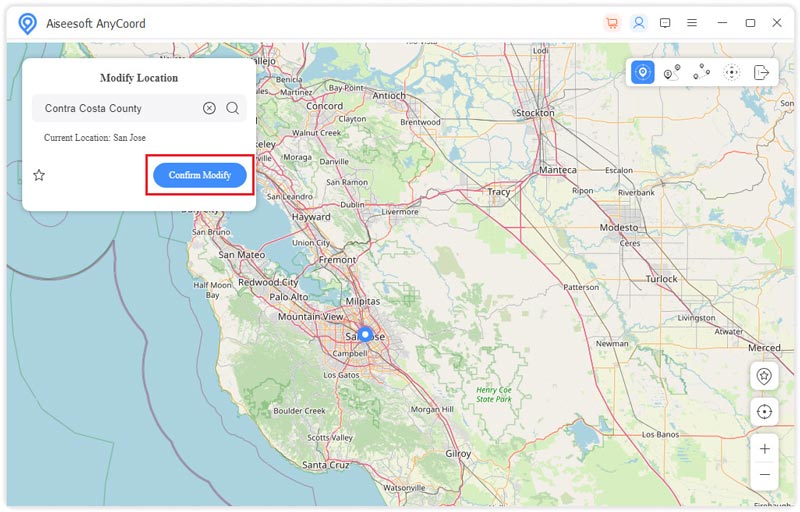 As a convenient location changer, AnyCoord can not only change the Facebook location for Dating services but also change your current IP address to fake your current position and better help you avoid privacy leaks. When your write a new post, you can virtually be a new place then.
Part 3: FAQs about Change Facebook Location
How to change Facebook location when writing a post?
The check-in function on Facebook allows users to choose a specific place or position when posting. Therefore, when writing a post, you can see a location mark icon called check-in and you need to click on it. Afterward, you will see the nearby places based on your current location, you can choose from one of them or search for a specific location to add to your post.
How to change the location on Facebook for existing posts?
Go to Facebook and tap your Profile picture. Then, scroll down to find the post you want to change location to. After that, tap the three-dot icon on the right corner of the post to find the Edit post option. Next, tap and keep tapping the Where are you button on the following screen. You can then search for a location to change. Finally, tap the Save button to keep changes.
How to remove the location on a Facebook post?
Except for changing the Facebook location to protect your privacy, removing the location traces might be more direct and efficient. Simply find your post and tap the Edit post button from the three-dot icon. Tap the cross icon to remove the location and save your post.
Conclusion
From what is discussed above, you may see 3 workable solutions for you to solve the issue of how to change location on Facebook. Whether it is for Marketplace or finding new matches on Dating, you can rely on these methods to either manually or quickly modify your location on Facebook without worrying about others spying on your current positions.

Leave your comment and join our discussion