How to Make a Sound Loop on TikTok with or without a Computer
As a popular social media platform, TikTok takes a lot of creativity to stay ahead of the pack. Making videos with a sound loop on TikTok is a great way to set yourself stand-out among other content creators. If you make your video loop seamlessly, the audience may keep watching since they have not realized that it has started over. That is a good idea to attract more followers and convert the general audience to followers. Here is our guide about this topic.
Part 1: How to Loop Music on TikTok
Although the social media app provides a toolkit to create videos, none of them can make loop videos in TikTok. It means that you cannot get the effect directly. Alternatively, you need a third-party TikTok video editor app, such as InShot. It allows you to create a video with a sound loop, and post it to your TikTok account.
Step 1:
Fire up the TikTok video editor app from your home screen or app tray.
Step 2:
Tap the Video button on the first screen to create a new video project. When prompted, permit it to access your Camera Roll or Gallery. Then import the video that you want to post on TikTok.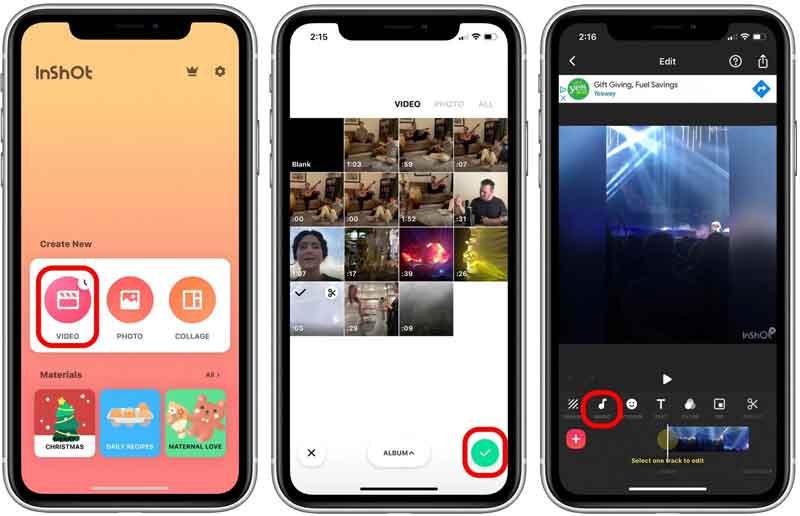 Step 3:
Edit the video according to your need. To do a loop for TikTok, tap the
MUSIC
icon on the menu bar at the bottom.
Step 4:
Next, tap the
TRACKS
button to enter the next screen. Now, you can import a song from the library. If you want to use your own music, tap
Imported
, and add it from your memory. The audio track will appear above the video track. Trim the audio track until you are satisfied.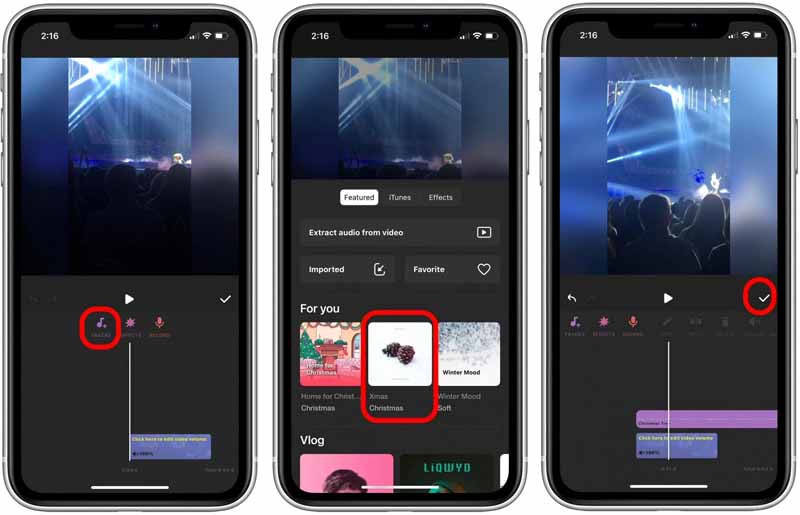 Step 5:
Now, repeat step 4 to import the song again or import another song. You can make a loop video for TikTok on the timeline too.
Step 6:
When you are done, tap the
Checkmark
icon on the right side. Tap the
Share
icon, and choose the
TikTok
icon. Follow the on-screen instructions to complete it.

Note: When playing a video, TikTok loops it automatically until the audience swipe to the next video.
Part 2: The Easiest Way to Make a Music Loop for TikTok
Some people still prefer to edit videos on computers. Moreover, TikTok allows you to upload videos from your desktop now. Aiseesoft Video Converter Ultimate is the easiest way to do a loop for TikTok.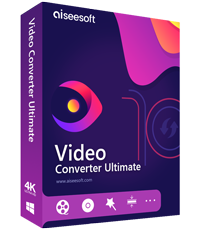 Downloads
Video Converter Ultimate - Best TikTok Editor
Make a sound loop for a TikTok video easily.
Enhance video and audio quality automatically.
Optimize video format for TikTok or other social media.
Support almost all video and audio formats.
How to Make a Music Loop for TikTok Video
Launch the best TikTok video editor after you install it on your computer. It has been updated for Windows 11 and Mac OS X. Go to the MV window on the top of the interface. Click the Add menu above the storyboard and add the desired video or clips.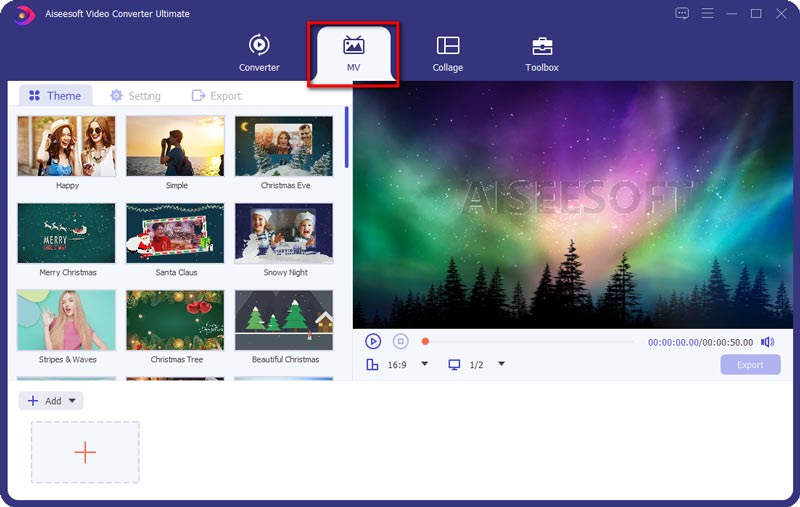 Step 2:
Make a sound loop
Edit the video story on the storyboard until you are satisfied. Switch to the Setting tab on the left panel. Now, you can decide to Keep original audio track or Background Music. Make sure to check the box next to Loop play. Adjust the Volume and Delay according to your need.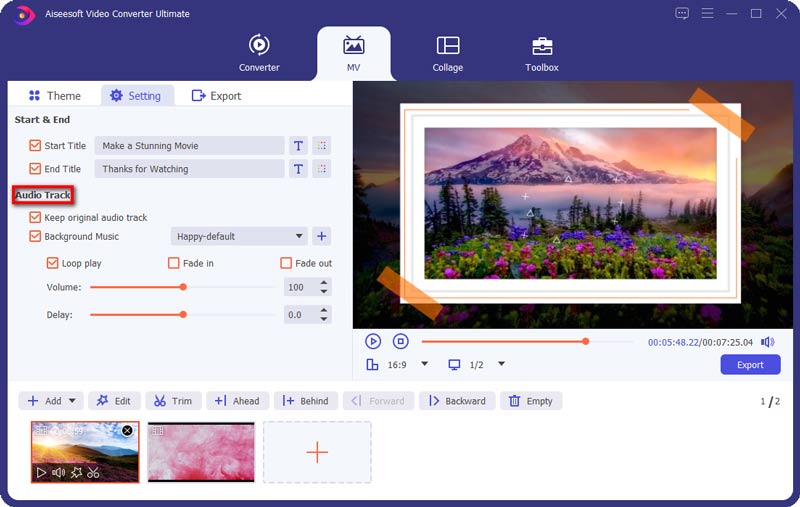 Preview the video in the built-in media player, and switch to the Export tab. Write down a filename in the Name field. Pull down the Format menu and select MP4. Click the Folder icon to set a destination folder. Change other options accordingly. Click on the Start Export button. Now, access the TikTok website and post the video.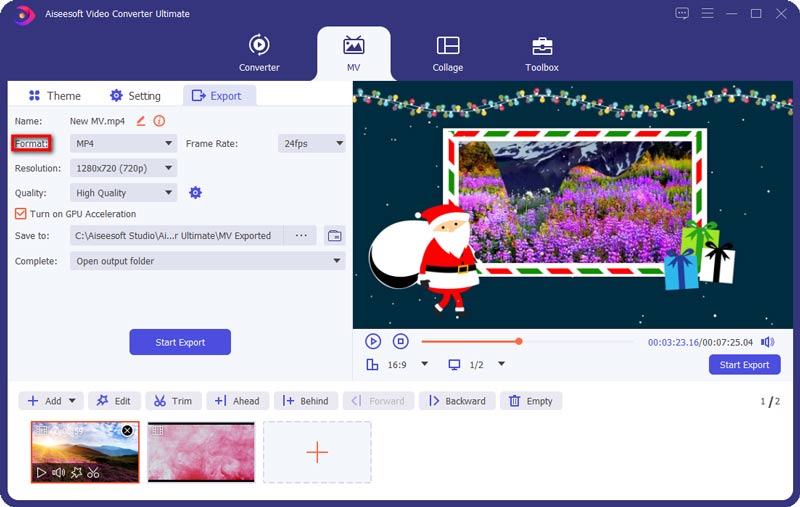 Part 3: FAQs about Looping Music on TikTok
How to make TikTok sounds?
There are at least three ways to make sounds on the TikTok app. You can use the original background sound in your videos when uploading or recording. TikTok also provides a music library for creators for free. Plus, you can record a voiceover for the TikTok video.
How to make good videos on TikTok?
Firstly, pick a popular topic and make a plan for your video. Then record it with a proper device. Retouch your video and post it on TikTok.
What is the best sound for TikTok?
TikTok includes a music database, which includes a variety of tones and popular songs. You can use them for free.
Conclusion
This guide told you how to make a sound loop on TikTok. Although the mobile app gives users everything they need to record and retouch videos, it cannot make a sound loop. Therefore, you have to use a dedicated video editor app to get the effect. If you have a computer, Aiseesoft Video Converter Ultimate is an awesome choice. More questions? Please leave a message below.

Leave your comment and join our discussion