Top 8 Best Screencast Apps to Mirror Android Device to PC [2023]
Whether you want to play Android games or handle work easily on your PC with a bigger screen, you need to mirror your Android to PC. It's not very difficult for you with the help of screencast apps. Since there are tons of apps to screen mirror Android to PC, this article has chosen the best 8 software for mirroring Android to PC. You can learn the features of them and choose the best one in the following.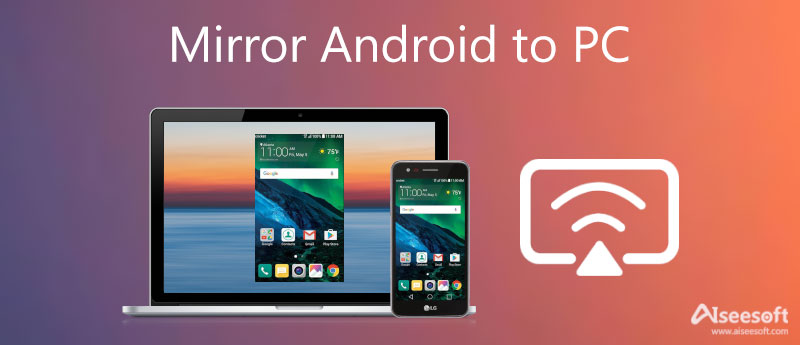 Part 1: The Easiest Way to Mirror Android to PC without Root
With the best and easiest way to mirror your Android device to a PC, you can finish the task in no time. Aiseesoft Phone Mirror is the best choice for you because it offers flexible ways to do screen mirroring to bring you a better experience. Just connect your devices to the same Wi-Fi, you will be able to mirror your Android to the PC.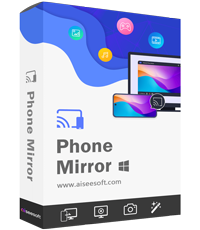 154,940 Downloads
Screen mirror Android device to PC smoothly with the original quality.
Offer screen recording, screenshots, and whiteboard during screencasting.
Support multiple smartphones, even including the latest Android 12.
Provide customization options for phone mirroring such as full and half screen.
Step 1:
Download and install
Aiseesoft Phone Mirror
on your PC. While waiting for software to be installed, download the FoneLab Mirror app on your mobile device. Click the
Android Mirror
option to mirror your Android device to PC.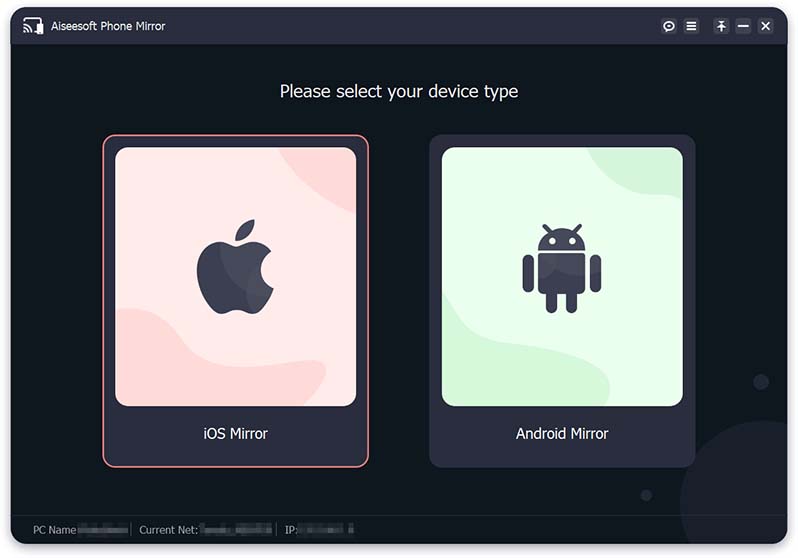 Step 2:
Follow the guide to ensure the two devices are connected through USB cable or same Wi-Fi. Then, you can choose the
Screen Mirroring or Audio Mirroring
option to start mirroring your Android to PC. You will see the device's name on the second box.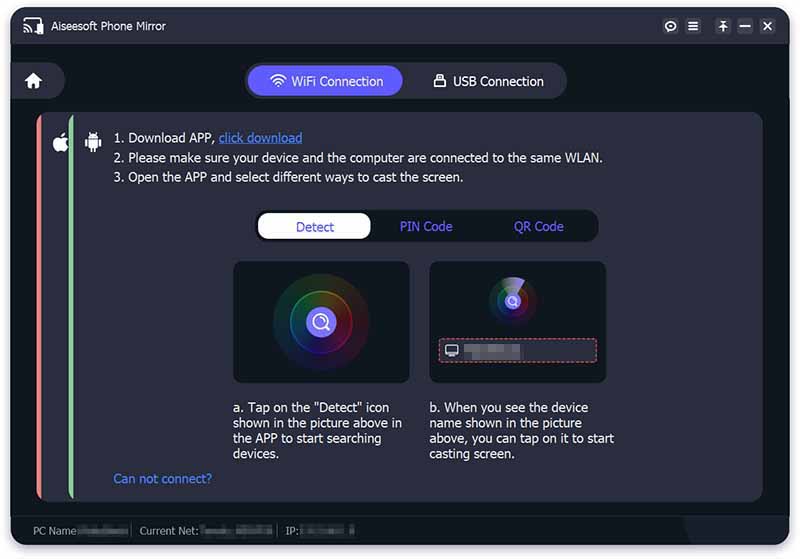 Step 3:
After that, you can select output resolution, including internal audio, by toggling on the Speaker option and other screen recording options. Moreover, you can choose to record and take snapshots of Android screen.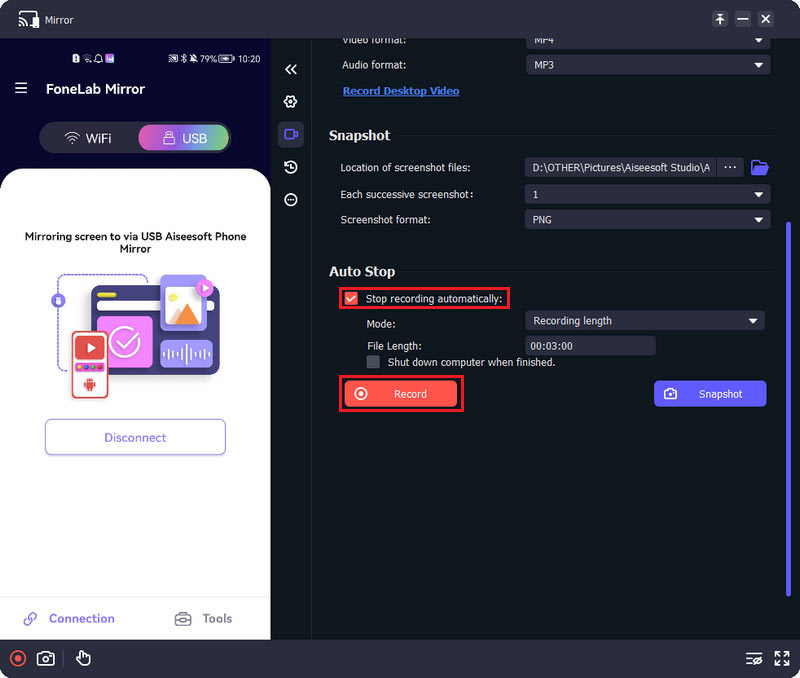 Part 2: Introductions to the Best 7 Software to Mirror Android on PC
You can also use the following 9 best screencast software to mirror your Android phone to a PC. Here are the introductions to their features, pro, and cons.
1. Teamviewer Quick Support
A top-rated app that mirrors your Android phone to PC. Teamviewer Quick Support works well with both rooted and non-rooted devices. It also offers other functions such as transferring files pushing, or pulling WiFi settings between devices.
Pros
Enable to mirror Android messaging platforms.
Store confidential in a secured clipboard.
Cons
Unfixed control options like blue cursor and screen rotation.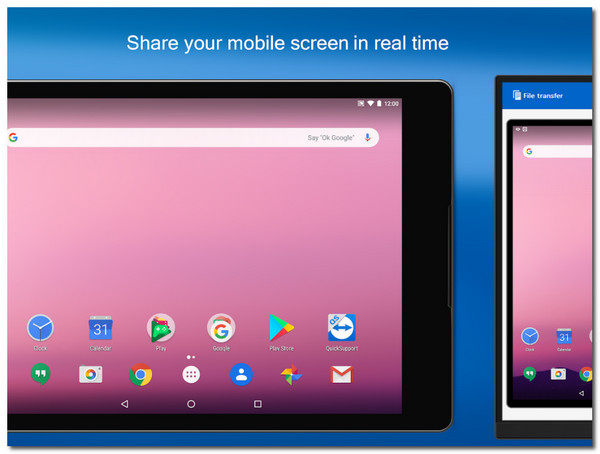 2. AllCast
This free mirroring app offers you a definitive solution to mirror Android devices to PC. It allows you to screencast a smartphone to another phone and video game console.
Pros
A straightforward platform for screen mirroring.
Support multiple device connections.
Cons
This software has frequent crashes.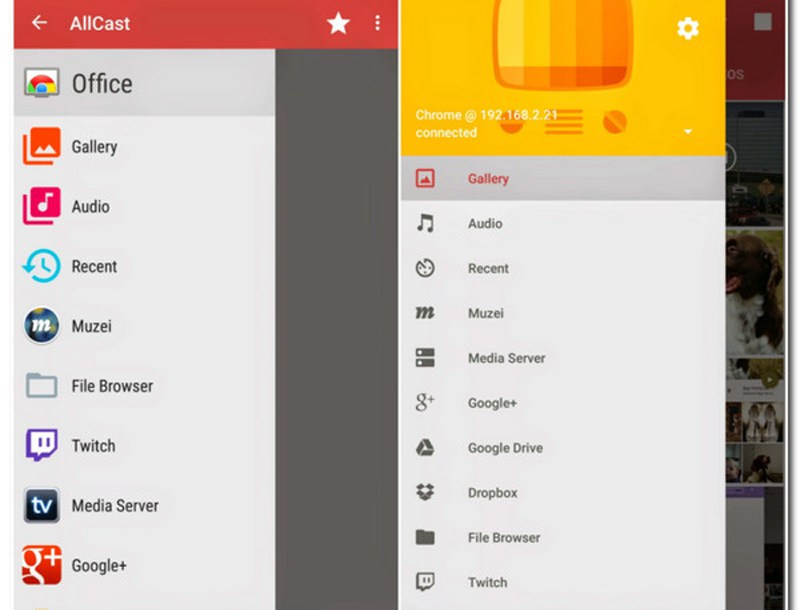 3. AirDroid
AirDroid is a fantastic platform to provide high-quality features for mirroring Android to PC. It efficiently connects your mobile device to your PC, providing complete control to screencasting.
Pros
Control Android devices via mouse and keyboard.
Provide clipboard synchronization and text sending features.
Cons
Doesn't support messaging apps like WhatsApp and Messenger.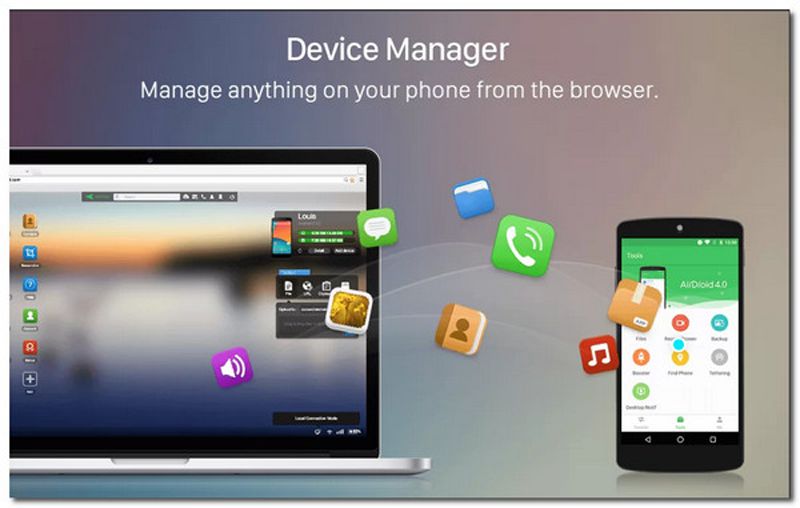 4. Mobizen
If you wish to screen record your gameplay, download the Mobizen app to mirror your Android to a PC. This application provides you with the best gaming experience as it fulfills high-quality outputs for recorded screen gameplay.
Pros
Offer a control screen with a mouse or a keyboard.
Allow moving in and out of applications.
Cons
Only compatible with higher Android version.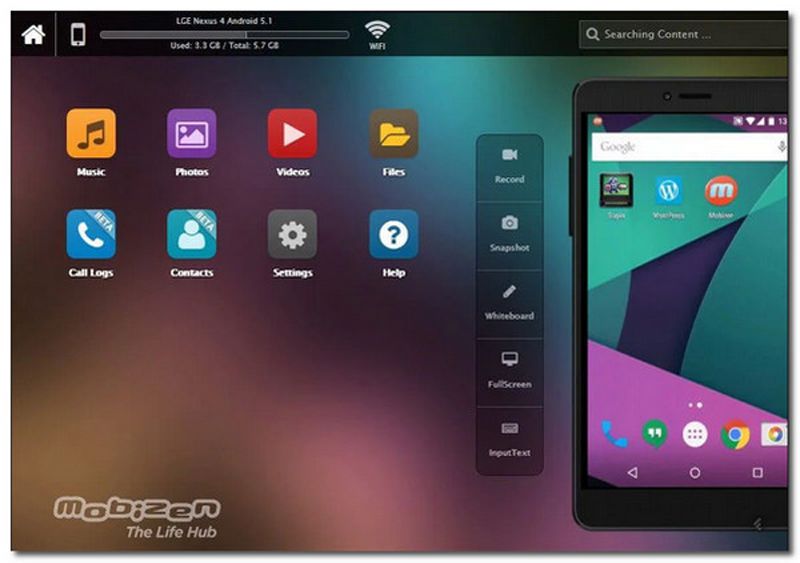 5. Vysor
If you want to use a trusted app to mirror your Android device to PC, Vysor is for you. This app is a particular extension you can't use without Google Chrome. In which case, it can only operate in a safe and specific browser.
Pros
Easy to use and navigate.
Provide a clean interface and simple setup.
Cons
May lag for short periods.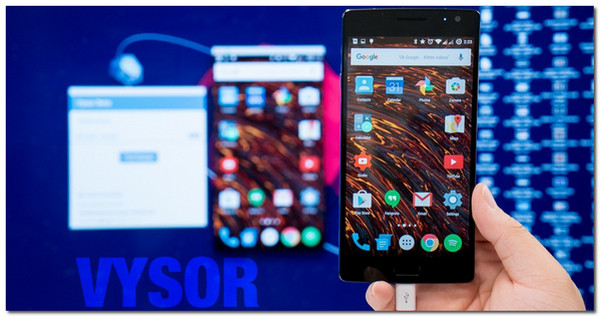 6. Scrcpy
This mirroring app is the most impeccable tool to mirror your devices to PC. It is an open-source platform to be changed to your liking. It also offers screen recording and saves the recorded video to high-quality output.
Pros
It has the function of enhancing video quality.
Completely free without add-on cost.
Cons
Its configuration is complex.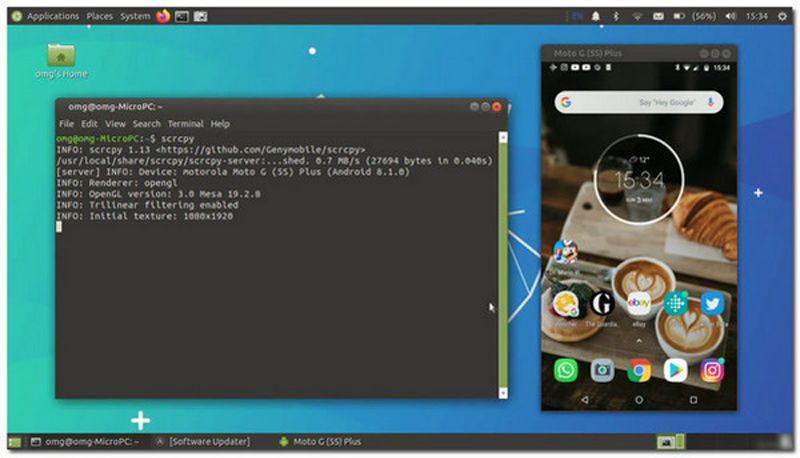 7. MirrorGo
MirrorGo is another best app to mirror your gameplay from an Android mobile device to a PC. This fantastic app does not limit you to screencast your device to a bigger screen like a smart TV, laptop, and more.
Pros
Work well with essential apps like WhatsApp.
Allow syncing files between PC and Android devices.
Cons
Need high hardware acceleration to keep smooth.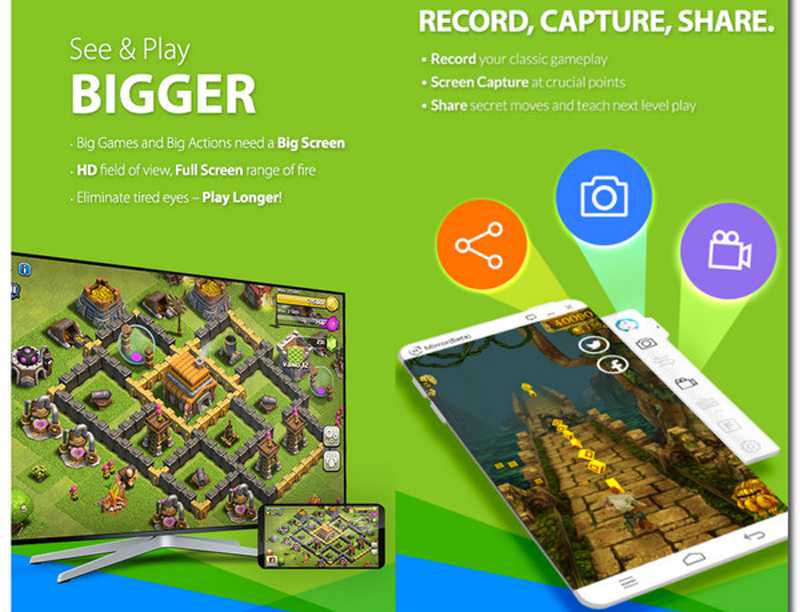 Part 3. FAQs about How to Mirror Android to PC
1. Does Wi-Fi connection is necessary to mirror my Android to PC?
No. You can also use a compatible USB connection to mirror your devices. However, remember that your alternatives are limited without an internet connection.
2. How to mirror Android to Windows 10?
Go to the Windows menu and click the Settings option. Then click the System button and choose the Projecting to this PC option. Then you can wirelessly display your Android on Windows 10.
3. How do I know if my Android device supports screen mirroring?
Before mirroring Android to PC, you can check the mirroring function in the Settings of your mobile device. The function is mainly named, such as Screen Cast, Mirroring, or screen sharing. However, if your device does not have this function, you can download the app recommended above.
Conclusion
Mirroring Android to PC can give you a bigger screen and a better experience at your work. Among the above 8 screencast software, the advanced app like Aiseesoft Phone Mirror can give you the full blast in gameplay, presentation screen recording, and more. If you have more questions, please leave your comments below.