How to Recover/Unblock/Reactivate WeChat Account
WeChat is becoming the popular instant message app increasingly in many countries by following WhatsApp, Messenger, etc.
As the users increase, the problems about this app also stand out. One of the problems is the WeChat account recovery.
Some users complained that WeChat account was blocked or could not log in suddenly.
For solving this problem this page collects the full information about the reasons for WeChat account block and solutions to recover WeChat account.
Pay patience and keep reading to find the answers.

Part 1: The reasons for WeChat account block
Before getting the ways of recovering WeChat account, you should get to know why this problem appears. Here we list the most likely reasons why WeChat account fails to use or log in.
1. WeChat you downloaded on your phone or computer is from an unofficial channel.
2. The unofficial plug-ins on your phone like Andy, Bluestack, etc. which put your WeChat account security endanger.
3. Your WeChar account is reported to send or share some content including lewd content, violent materials, scams, inappropriate rumors, annoying ads, etc.
4. The phone number you used to log in or register WeChat is provided by virtual network operators.
5. You are using a phone number for WeChat account that is operating abnormally.
6. You've been reported by other users for multiple times.
7. You are using WeChat account for violating its terms.
The above various reasons can be explained why your WeChat account is blocked.
Since you have known the reasons, and now it is time for us to find the solutions to fix this issue.
Part 2: 4 Ways to recover/unblock/reactivate WeChat account
Recover WeChat account by install the app from official page
Like mentioned above, the unofficial installation of WeChat may leave your WeChat blocked. So just try to reinstall WeChat from its official support page.
Step 1 Uninstall the old WeChat app
On your iPhone, hold on WeChat until it jiggles, and then you will see a small cross on the right-side corner of the app. Just tap the small cross to uninstall WeChat from your iPhone.
For Android phone, the steps are different slightly. Visit here.
Step 2 Re-install WeChat
After uninstalling this app, you can go to App Store to search WeChat app and install it again.
For Android phone, just search WeChat in Google Play.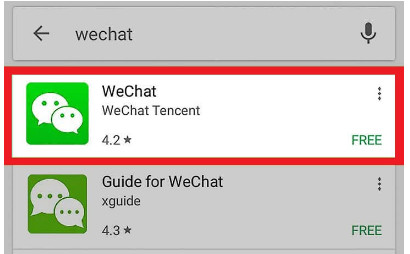 After that, you can check if you can log in your WeChat account again.
Recover WeChat account by appeal on phone
Fail to log in to WeChat account due to wrong password or forgotten password? What's worse, mobile phone number, email address or QQ ID linked to this account all fail to work? Just follow the instructions below to recover your WeChat account.
Step 1 In the login screen on your phone, tap "Unable to Log In?" at the bottom.
Step 2 Hit "Request Password Retrieval" > Agree the terms and hit "Request" to submit your request as instructed.
Step 3 Complete the feedback information, and you will receive the result within 24 hours by text message, if the appeal is approved.
Step 4 Log in to your WeChat with WeChat ID and password to fix this problem.
Meanwhile, all linked accounts with this WeChat account will be automatically linked back.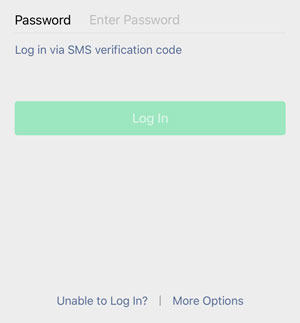 Recover WeChat account by verified code online
If you can use you're the phone number linked with your WeChat account, then you can just use the verification code to recover your account.
Go to https://support.wechat.com/cgi-bin/mmsupport-bin/readtemplate?t=weixin_unlock_self&step=0, Input your blocked WeChat account ID, type your phone number that will be used to receive the verification code, and then fill in CAPTCHA characters, and finally click "Send Verification Code".
Then you just need to follow the instructions on this web to retrieve your WeChat account again. Click here to know how to move WeChat history to new iPhone.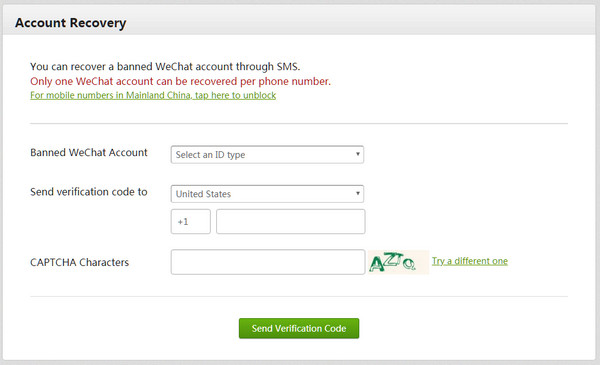 Recover WeChat account by contacting WeChat support team
If none of the the above 3 methods work, then you will consider contacting the WeChat support team.
Go to WeChat help center page (https://help.wechat.com/cgi-bin/newreadtemplate?t=help_center/feedback_form&lang=en&Channel=helpcenter), fill in all the information needed and click "Submit".
Then any process will notify you by the contact information you left.
This method of unblocking and recovering your WeChat account may take some time, and you need to pay more patience.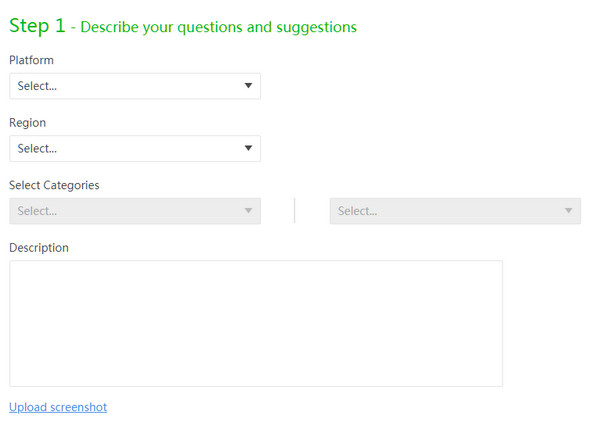 You may need: How to delete a WeChat contact
Part 3: Tips of WeChat account recovery
The above 4 ways of recovering WeChat account should be helpful for you.
However, here are some tips that you should bear in mind when performing WeChat account recovery.
1. The deleted account can be recovered currently. You just need to register a new account with another ID, and the deleted old WeChat ID is no longer working.
2. For avoiding WeChat problems in future, you had better not install unsanctioned plug-ins.
3. Once your WeChat account is blocked for a serious violation, it will be not recovered or unlocked.
As for the data in WeChat on your iPhone, you could recover them from your backup (if you did before), or just recover the lost WeChat files with FoneLab.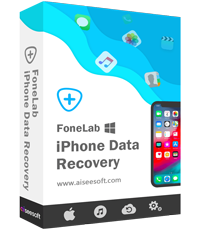 Recover photos, contacts, messages, audio and video from WeChat.
Preview and recover the WeChat files from iPhone directly without backup.
Compatible with all iOS devices like iPhone 14/13/12/11XS/XR/X/8/7, etc.
Recover WeChat data from iTunes and iCloud backup.
Get to know the steps of recovering WeChat data from iPhone here.
Conclusion
This post talks about the WeChat account block and recovery. There are various reasons why your WeChat account is blocked and fails to log in. For the solutions, you can use the 4 ways of recovering. Still, do not forget the tips mentioned above to use WeChat account wisely.
If you have question about WeChat account, speak it out.