[3 Simple Ways] How to Use Snapchat on Desktop without Emulator
Not all mobile apps offer PC versions; some might use emulators, such as BlueStacks. However, this method does not always work. Snapchat works hard to prevent Android emulators from accessing the services. Hence, how to use Snapchat on Desktop for the simulators is not reliable anymore. The solution is using the Snapchat web, the Windows app, and the mirroring tool. Keep reading to see the exact steps of these 3 easy methods.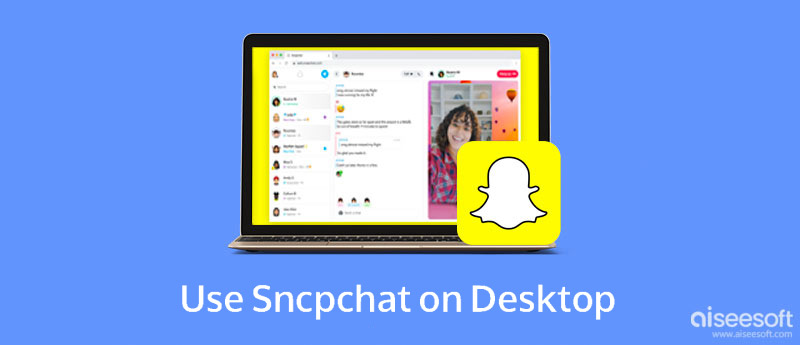 Part 1. How to Get Snapchat on Desktop [3 Methods]
You can use Snapchat on PC without emulators or complex operations within a few steps. Downloading the Snapchat app or logging into the Snapchat web on Chrome can let you continue conversations on PC. Either way can sync your Snapchat messages between mobile and PC. Additionally, with the third-party mirroring tool, you can get full access like saving Snapchat Stories, Snap Map, etc. Keep moving and check them out.
1. How to Use Snapchat on Desktop without Extra App
Step 1:
Since Snapchat announced that the web version has been available for every user since last fall, you can log in to the official Snapchat website without subscribing to Snapchat +.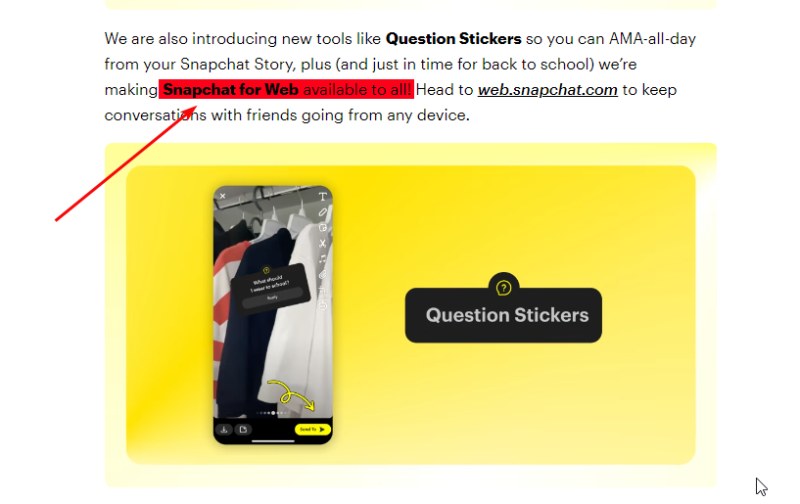 Step 2:
After entering the official site, use your email or username to sign in. Choose the
SNAPCHAT FOR WEB
option. You will also use the mobile Snapchat app to confirm the sign-in.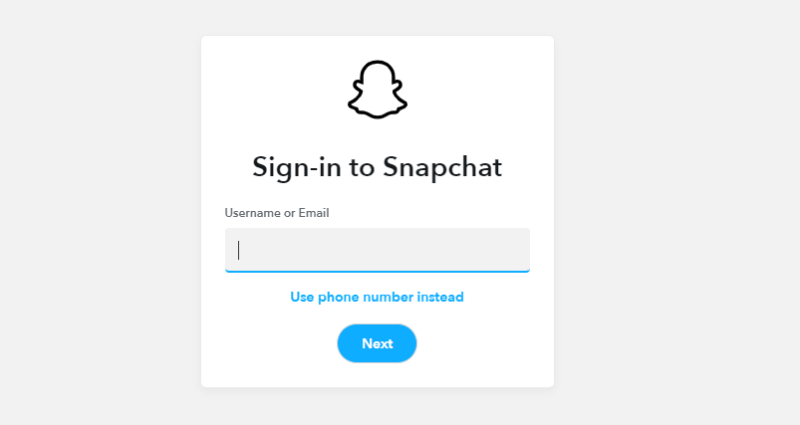 Step 3:
Then, you will sign in to your Snapchat account and text your friends.
2. How to Download Snapchat on Desktop to Use It
Step 1:
To use Snapchat on your desktop. Search the Microsoft Store on your desktop for Snapchat. Click
Get
to download and install it on your PC.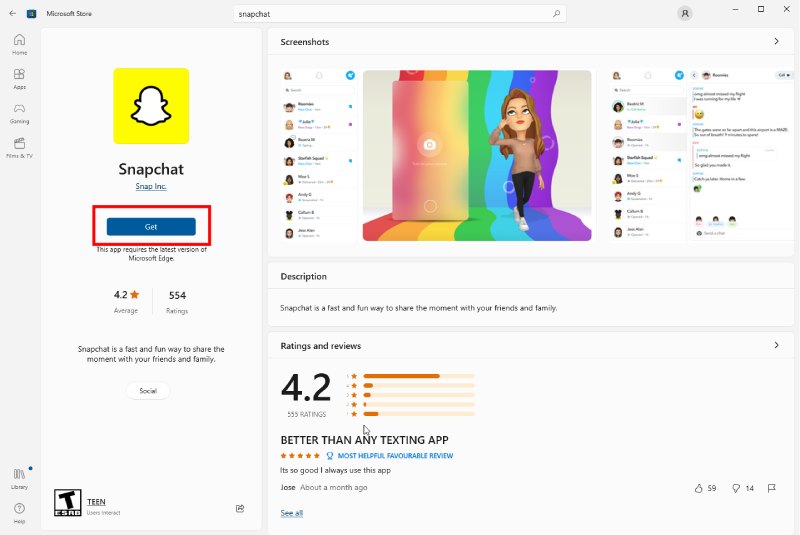 Step 2:
Click the
Open
button after finishing installing. Sign in with your Snapchat account, and your mobile app will send a notification. Tap the
Yes
button to confirm.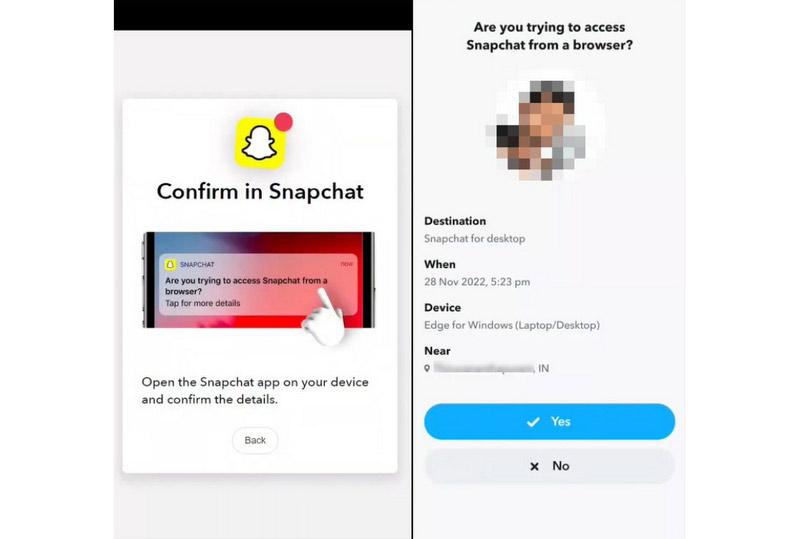 Step 3:
Next, you can see all messages from Snapchat on your PC, reply to them, and send Snaps. But you can only see Snaps in the mobile app.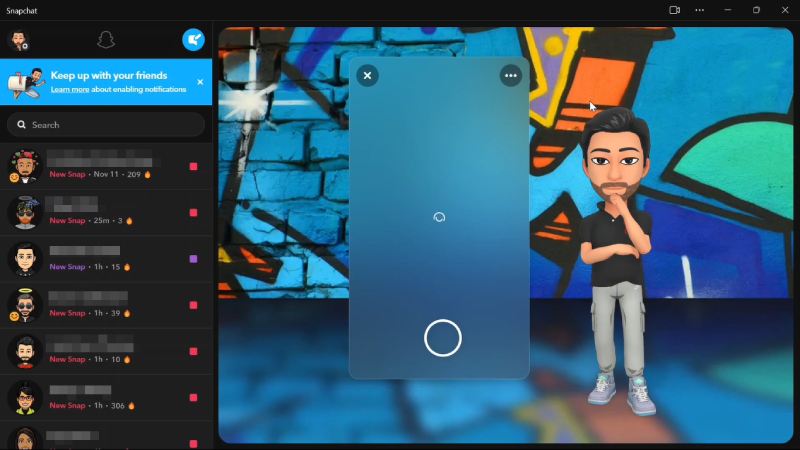 3. Use Snapchat's Full Features on Desktop – Aiseesoft Phone Mirror
Aiseesoft Phone Mirror is a screen-casting tool for Android and iOS phones. You can cast your phone screen to a PC and access Snapchat for its full features without limits. Meanwhile, there are two casting methods: using USB and wireless connection. Both will offer stable casting experiences. Moreover, you can capture the screen, record the screen, and type on your phone screen.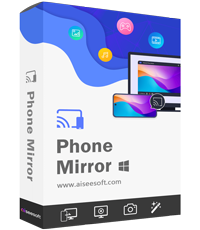 Downloads
Provide stable controls over both iOS and Android phone screens.
Monitor phone screen seamlessly in real-time.
Build up a safe connection between your phone and PC.
Support drawing on your phone screen through a Toolbar.
Step 1:
Download Phone Mirror on your PC. Then, install and launch it. Choose
iOS Mirror
on the main interface. Use Wi-Fi Connection and go on with your iPhone.
Step 2:
Unlock your iPhone, open
Control Center
, and tap the
Screen Mirroring
icon. Suppose your iPhone and the PC are in the same Internet connection. You will see
Aiseesoft Phone Mirror
. Tap it to choose.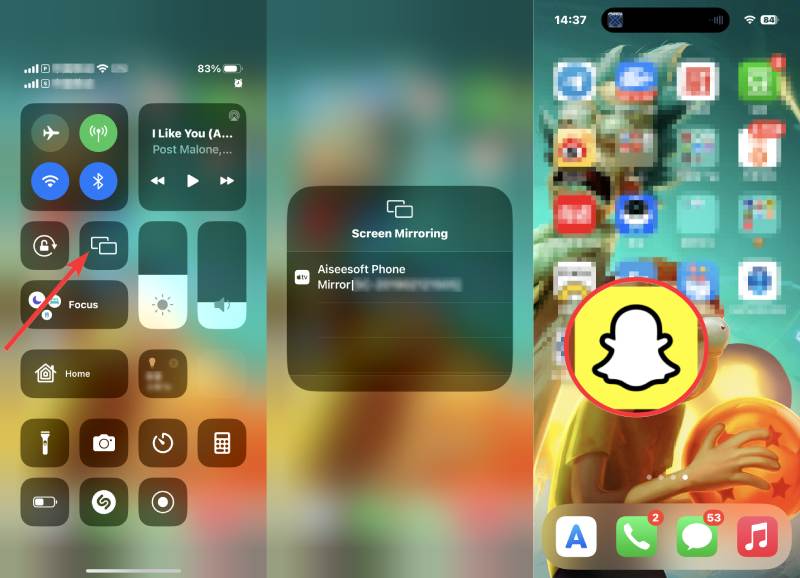 Step 3:
Control your phone screen with your mouse and use Snapchat on the desktop. You can also capture the screen with the Toolbar. If you choose USB Connection, you need a workable USB and connect the iPhone to PC, which is much quicker. And then the mirroring tool will show your screen immediately.
For Android users, if you want to mirror Snapchat screen to PC, you can download the FoneLab Mirror app on your Android for a wireless connection. You can also use the USB connection. In addition, if you want to know how to monitor Snapchat on iPhone, try to get more information.
Part 2. Things You Should Know about Using Snapchat on Desktop
After seeing the complete steps on using Snapchat on PC, here are extra tips for you. Firstly, unlike mobile apps, the Snapchat web and desktop versions offer only partial features. With the web and desktop tool, you can only enjoy the basic message features of Snapchat on Windows. For example, you can still react to or receive text, voice, and video calls from friends. But the Stories and Snaps feature is incomplete; you can only see Stories directly sent to you on PC. Snaps can only be viewed on mobile apps. Furthermore, installing the desktop Snapchat app requires the latest Microsoft Edge. And the web Snapchat only works for specific browsers – Google Chrome and Edge.

Part 3. FAQs about How to Use Snapchat on Desktop
What are the computer requirements for Snapchat?
Your PC's operating system must be Windows 7 and above. Besides, to run Snapchat on PC, you will also need the latest Microsoft Edge on PC. Meanwhile, your PC must have at least 2GB of RAM.
How do I log into Snapchat on my computer without my phone?
To use Snapchat on the computer, you must use the mobile app for authentication. Otherwise, you can't log in to your Snapchat account.
Can I use Snapchat Memories on the web on a PC?
No, you can't. The Memories feature is only available for mobile apps. To check Memories, you must open Snapchat on Android or iPhone. Or try the mirroring steps to browse Snapchat on the PC.
Conclusion
To review, you have three methods to use Snapchat on Desktop without BlueStacks or other emulators. Meanwhile, thanks to the Snapchat upgrade, you no longer need to subscribe to Snapchat + service to use Snapchat for Web. Anyone can access Snapchat on PC with Google Chrome, Microsoft Edge, and Microsoft Store. Besides, to access the full features of Snapchat, you can try Aiseesoft Phone Mirror instead.

Leave your comment and join our discussion