How to Save Snapchat Videos on iOS and Android
Snapchat has been one of the most popular social media apps among teenagers. Its most unique feature lies in that, a few seconds after you view a video on Snapchat, it will be permanently and automatically deleted from the platform. This kind of special feature attracts more young people who values privacy to download Snapchat and use it to communicate with their friends. However, what to do if you meet with some interesting videos shared by your friends? How can you save them permanently?
We should note that in April 2015, Snapchat has announced that they will be banning third-party apps from accessing the platform, which aims to enhance the platform's security and privacy. So it makes it harder for third-party apps to save the Snapchat videos than ever. Yet, there are still some workarounds available to help both Android and iOS users download Snapchat videos.

Save Snapchat Videos
Part 1. How to save your own Snapchat videos
It's much easier to save your own Snapchat videos compared with saving other's Snapchat videos. Just follow the instructions as below:
1. Firstly you need to select a place to save your Snapchat videos. Find the Settings on Snapchat and search for the Memories category, move on to the Save and select Memories option. You can choose either Memories & Camera Roll or Camera Roll only as you like.
2. After you record a video in Snapchat, tap the save icon in the bottom left corner to save your video to the place you set.
3. A "Saved" message will pop up after you save the video successfully.
If you forgot to save your video before you sent it to your friends, but you have also posted it as a story, you can still save it from your Stories tab.
1. Tap the three gray vertical dots at the right of My Story.
2. Find the snap video you want to save and tap the down arrow besides the video to save it to your device.
Part 2. How to save a snapchat video someone sent you on iPhone
1. Use iOS Screen Recorder
If you are using an iPhone or iPad with iOS 11 or later, you can save the Snapchat videos easily by recording it with the built-in screen recording feature on your iPhone/iPad. This is the easiest way for you to save others' Snapchat videos but the disadvantage is that the sender will be notified by Snapchat when you record the videos they sent to you.
If it doesn't matter that your friend will be notified that you have recorded his/her video, please follow steps below to start your recording.
Step 1 Go to Settings > Control Center > Customize Control, tap the green plus sign icon besides Screen Recording. Now you will see a new record button in the control center when you swipe up from the bottom of your screen.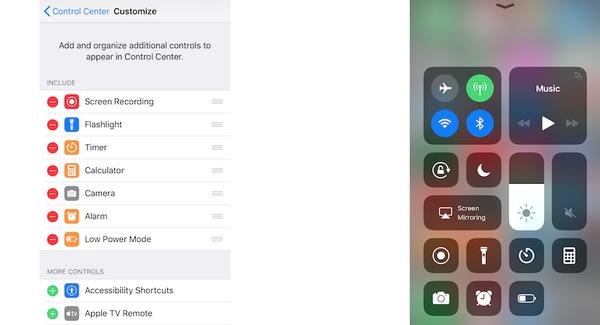 Step 2 Open Screen Recorder, then Open Snapchat to find the video you want to save and play it. The screen recording will begin after a three-second countdown. A red bar will appear at the top of your screen indicating that you are recording the screen now.
Step 3 To end the recording, open the Control Center again and click the screen recording icon. You can also tap on the red bar at the top of the screen to end the recording simply. The recorded video will be saved to your Photos, you can find it there.
2. Record a Snapchat video with another device
If you are using an iPhone or iPad with iOS lower than 11.0 or you are just not able to record your screen because of some reasons, you can use another smart phone to record a video when the Snapchat video is playing. The disadvantage is that the video and audio quality may be reduced.
But if you have an additional device, this will be a great method to save Snapchat videos from others if you have no other better method. And your friend will not know that you have recorded their videos.
3. Use QuickTime on Mac
If you have both an iPhone and a Mac(Macbook or iMacs), you can save someone else's Snapchat videos easily without letting them know by using QuickTime Player on Mac.
QuickTime will record your iPhone as a movie and save it in your computer.
Step 1 Connect your iPhone to Mac with a USB cable. Please not that your iPhone and Mac should have already been synced before.
Step 2 Open QuickTime Player on your Mac. Click on File > New Movie Recording on the top left corner.
This will open QuickTime Player with your Mac's camera as the default recording device. But in order to record your iPhone screen on your Mac, you need to set your iPhone as the recording device.
Step 3 To change the source of your recording device, click the little downward arrow icon next to the record button on the QuickTime screen.
You will see your iPhone name in the Camera and Microphone sections. Select your iPhone for both the cases.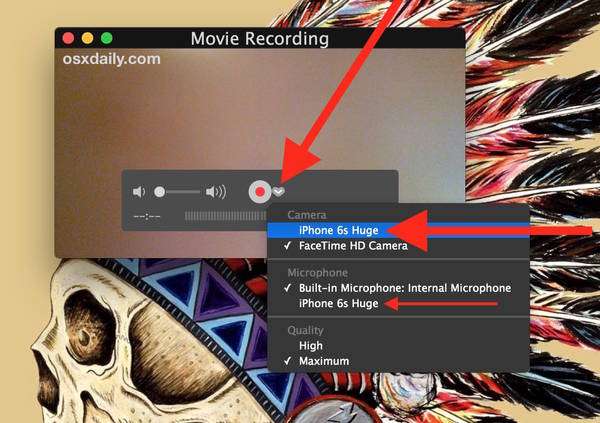 Step 4 Then you will see your iPhone screen in the QuickTime screen on your Mac. Each operation you make on your iPhone should now appear in your QuickTime Player.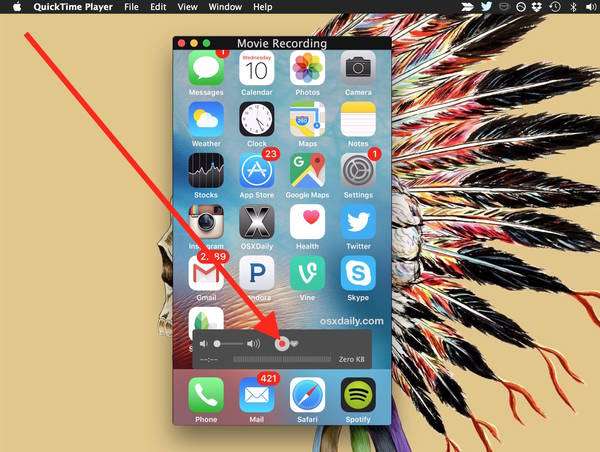 Step 5 Open Snapchat on your iPhone and find the video you want to save. On you Mac, click the Record button to start recording.
Step 6 Start playing the Snapchat video and it will be recorded on your Mac.
Step 7 To end recording, click the Record button again to stop recording. Go to File > Save to save the recorded video and name it as you like. The recorded Snapchat video will be saved as a .mov file on your Mac.
With this method, you can save any Snapchat photos, videos and stories on your computer without installing any unsafe third-party apps.
Part 3. How to save a snapchat video someone sent you on Android
1. AZ Screen Recorder
AZ Screen Recorder-No Root enables Android users to record their phone screen easily. It's especially designed as a game-play video recording tool. However, it's also a good Android screen recorder to record Snapchat screen. With it, you can easily record the Snapchat videos your friends send to you without letting them know. Moreover, with a $3 in-app purchase, you are able to trim the videos you record within AZ Screen Recorder itself.
Step 1 Download and launch AZ Screen Recorder from Google Play Store. A floating AZ Screen Recorder icon will appear on your screen.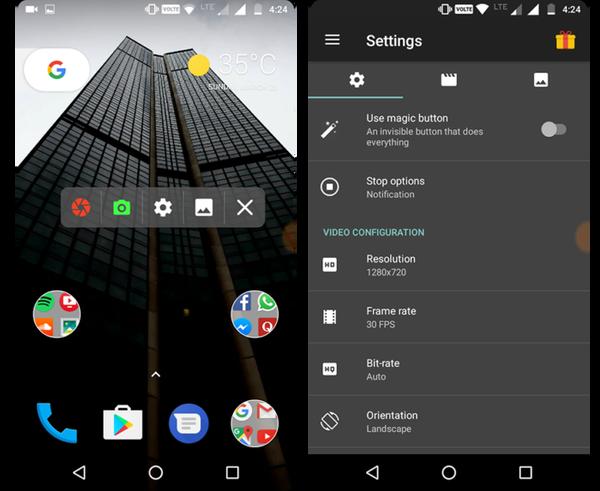 Step 2 Open Snapchat app on your device.
Step 3 Tap the floating AZ Screen Recording icon and select the camera icon to start recording.
Step 4 Quickly open the Snapchat video that you want to save.
Step 5 Pull down the notification shade and tap the stop button to stop recording.
2. SnapSave
SnapSave is a popular app for Android users who want to save Snapchat photos and videos. There is no notification sent to the photo/video owner while you take a screenshot of the photo or record the video your friend sent to you.
Advantages:
There is no need to root your Android device if you want to save Snapchat videos sent from others.
There is no time limitation for viewing the message your friends send to you in Snapchat.
You can send Snaps directly by using SnapSave.
Disadvantages:
Some users claim that this app crashes at times.
You will be charged $5 per month for using a Snapchat account.
There exists some risk cause you need to log in your Snapchat account in this app. So you need to use it carefully.
Part 4. How to save deleted Snapchat videos on iOS and Android
As we all know that Snapchat messages will be deleted automatically within seconds after you view the content you received. Many people may want to recover the deleted Snapchat photos/videos in order to watch them again. Is that possible? With Aiseesoft FoneLab - iPhone Data Recovery, you are able to recover automatically deleted Snapchat photos and videos on your iOS device.
This iPhone data recovery tool is compatible with both Windows and Mac, you can download it on your computer according to your operating system and connect your device with your computer. Then use the Snapchat data recovery tool to scan your iOS device.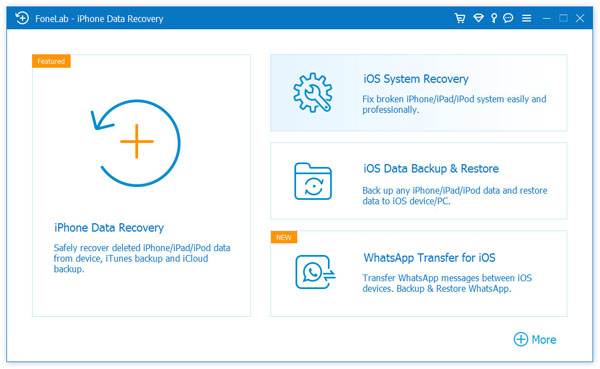 All the files in your device will be listed in categories after scanning. You can preview to check whether the deleted data you want to recover is found out before recovering.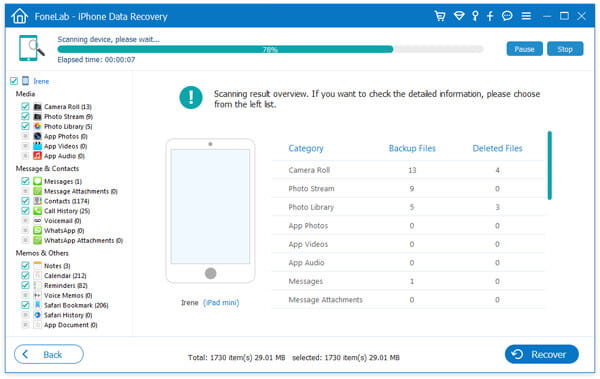 You can click the Recover button to recover the deleted data if you find any Snapchat photo or video you want to restore.
If you have an Android device, there is also a corresponding Android data recovery tool available for you to recover deleted Snapchat photos/videos, which is called Aiseesoft FoneLab for Android - Android Data Recovery. Its function is similar to the iPhone Data Recovery. You can download the trail version to have a try.
After learning how to save Snapchat videos on your iOS/Android device and recover automatically deleted Snapchat messages, I think you will find more fun in Snapchat.