How to Monitor Snapchat on iPhone Easily
It's a common phenomenon that children start using smartphones and social media apps at an early age, and snapchat is one of the most famous social media apps they use. Parents will concern that their kids will be exposed to some bad information since network is a double-edged sword. And young kids have difficulty in distinguishing what is good or harm by themselves.
Therefore, it's necessary for parents to know how to monitor their kids' Snapchat reasonably to ensure their online safety. In some respects, it's quite easier to monitor kids' Snapchat when they are using Android smartphones.
But when it comes to iPhone or iPad, it becomes so difficult, because Apple restricts the monitoring and drawing over other apps, as they stand for the privacy. So here we will introduce 3 useful Snapchat spy apps on iPhone for parents who have the needs to monitor their kids' Snapchat.

Monitor Snapchat on iPhone
1. Spyzie
Spyzie is a smartphone spy app which can not only monitor Snapchat on iPhone, but also keep a track of SMS, call logs, locations and other social Apps. Therefore, if you have the need to keep an eye on your kid's smartphone, Spyzie is a top choice.
How to use Spyzie to monitor Snapchat?
Step 1 Create an account with Spyzie on its website.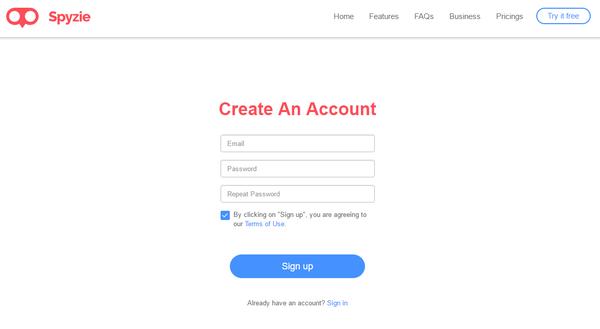 Step 2 Then you will come to the Spyzie Setup Wizard and you need to fill in the information of your kid.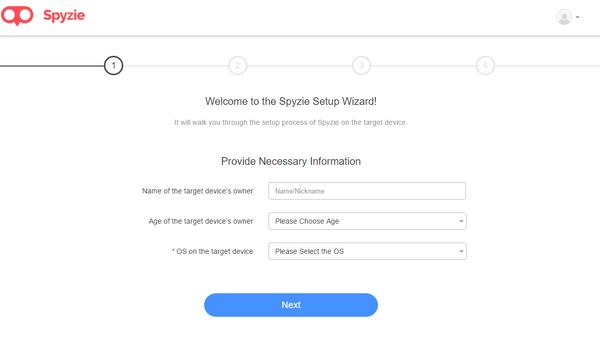 Step 3 Install the Spyzie App on your kid's iPhone. Please note that you need to enable App download from Unknown Sources by visiting Settings > Security.
Step 4 Once the app is downloaded, launch and sign in with the account you created earlier on Spyzie website. Remember to grant permission to start monitoring the target device and delete the icon on your kid's device.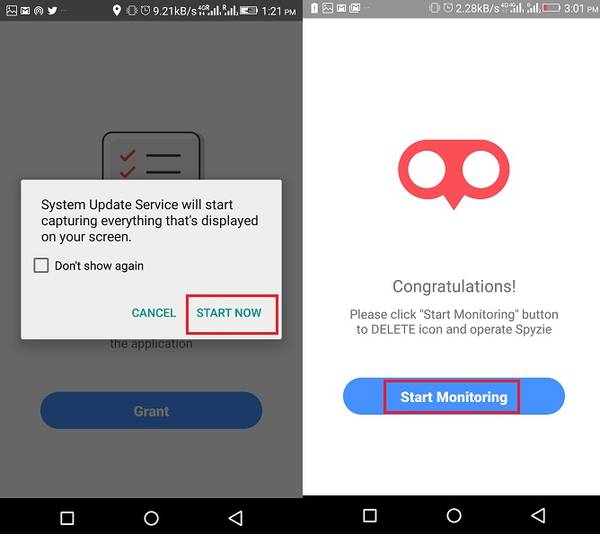 Step 5 After all the things have been done, you can sign on Spyzie website to remotely monitor your kid's Snapchat. In the Control Panel, you can view and monitor your kid's Snapchat activities by visiting Social Apps > Snapchat.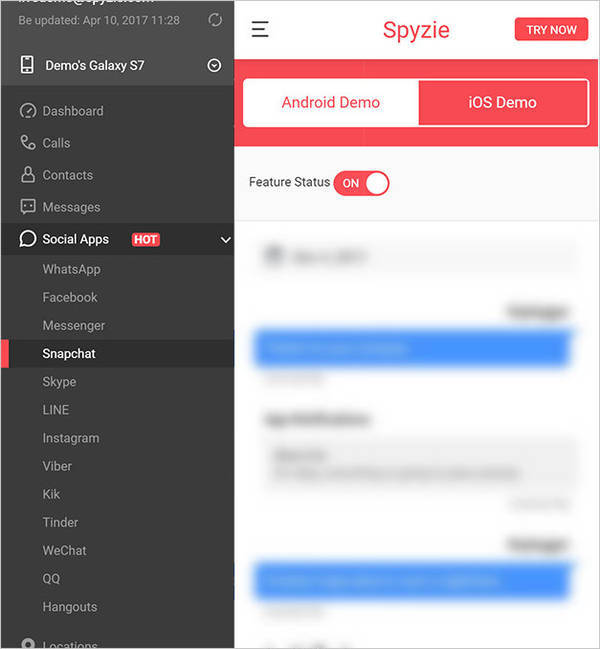 2. mSpy
mSpy is an iPhone spy app similar to Spyzie. It can also monitor various social apps such as Snapchat, Whatsapp, Facebook, etc. It can be easily accessed from any browser and it's available on both Android and iPhone.
How to use mSpy to monitor Snapchat?
Step 1 Create an account with mSpy.
Visit https://www.mspy.com/snapchat.html to create an account. You need to pay for the mSpy service if you want to use it to monitor your kid's Snapchat.
If you don't want to perform a jailbreak, you can purchase No-jailbreak version, but you need to verify the target phone's cloud details. Otherwise you need to purchase the premium version to perform a jailbreak to monitor snapchat without verifying cloud details.
Step 2 Install mSpy on your kid's iPhone and complete the setup process by following the instructions.
Step 3 Now go back to your user section on mSpy, you are able to monitor the target device easily. Go to Social Media > Snapchat to get first-hand information on the photos, videos and conversations exchanged between your kid and others.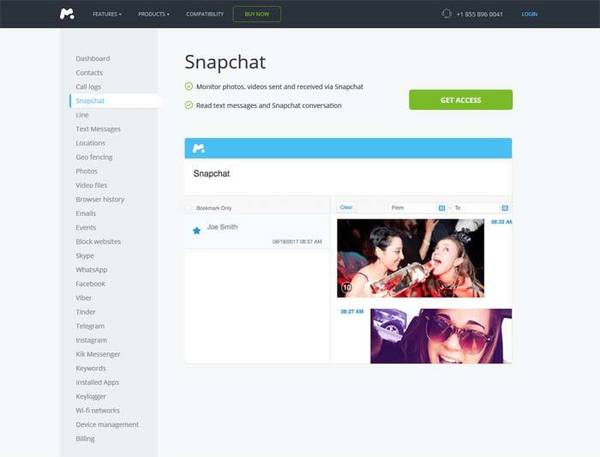 3. Flexispy
Flexispy is powerful monitoring software for computers, mobile phones and tablets. It's especially developed for parental control and employee monitoring. It works in the same manner just as Spyzie and mSpy, but it's more powerful than them. There are 150 plus features available for iPhone, including listen to surroundings, listen to live phone calls, monitor chat apps, spy on internet activity, track application activities, etc.
If you only need to monitor the Snapchat on your kid's iPhone, the premium version will be enough for you, which costs $68 a month. The price is a little bit expensive compared with the other two Snapchat monitoring apps above. Since its features are more powerful, it also deserves a try if you have higher demand on monitoring app.
How to use Flexispy to monitor Snapchat?
Step 1 Create an account on Flexispy website.
Step 2 Follow the instructions to verify your account on Flexispy.
Step 3 Install Flexispy on your kid's iPhone.
Step 4 To monitor Snapchat with Flexispy, head on the left dashboard and click the "messages" feature located between calls and media. Click "IM" > Snapchat to check the collected data and view what your kid has done.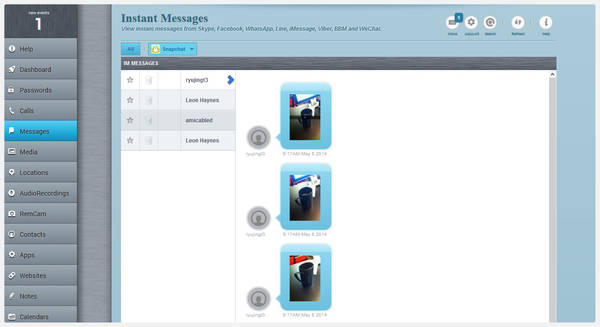 The three Snapchat spy apps recommended above all requires parents to have the access to the kids' iPhone, because parents need to install the app on kids' device. Otherwise these Snapchat monitoring software will be useless for you even though you have purchased them. You can pick the most suitable one according to your budget as well as whether you want to perform a jailbreak.
There is no doubt that every one values their privacy, so does every young kid. So it's of importance for each parent to communicate with kid about why they need to monitor their Snapchat in order to let children know that it's for their good and parents just want to protect them. It would be better to let children accept this practice before parents taking action to monitor their Snapchat. Good communication is the best way to improve the relationship between parents and kids.