Tutorial of Yahoo Email Recovery on Windows and Mac OS X
There are several reasons that you need to recover deleted mails from Yahoo. Receiving a lot of marketing emails, for example, you may check all your mails and delete them. In result, some important emails are removed, too.
In such case, you can retrieve your emails from the Trash folder or try other methods of Yahoo email recovery. This post will share multiple ways to achieve it in different situations. Even messages deleted from the trash folder can be recovered following our guide.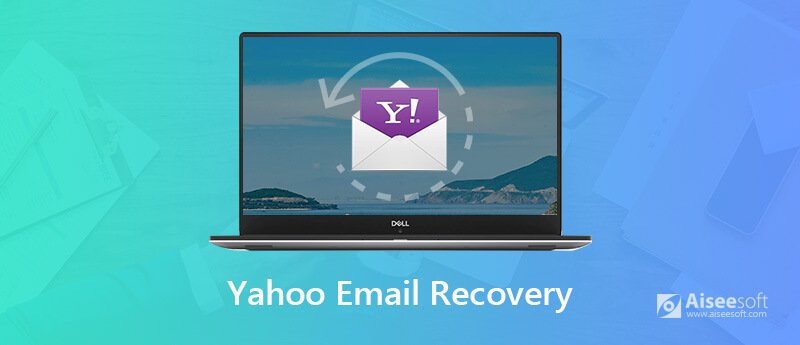 Yahoo Mail Recovery
Part 1: Can You Get Yahoo Email Recovery?
Since Yahoo Mail service gives you unlimited storage capacity and does not remove old mails and messages unless you delete them. You can always search and read the old emails in your inbox or sent folder.
Even though you accidentally remove emails or lost some for unknown reasons, Yahoo's Trash folder is able to protect your messages for a short period. If you delete your emails and empty the Trash folder, Yahoo offers a restore process for you to get back your emails. Moreover, you can try some third-party software to restore your Yahoo emails. In short, you can get Yahoo email recovery in various situations.
Part 2: Recover Yahoo Email from Trash
Similar to other email providers, Yahoo Mail can keep your emails in the Trash folder for 24 hours after you deleted them from your Inbox. It means that you can do Yahoo email recovery in the Trash folder simply as long as it is still in your Trash folder. Bear in mind that time is essential.
How to Recover Yahoo Email from Trash Online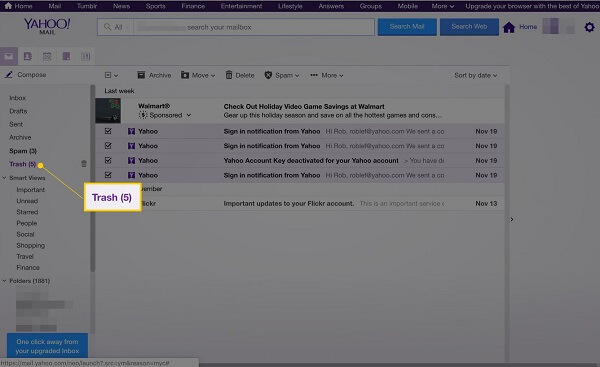 Step 2.
If you want to recover the Yahoo emails deleted recently, locate the left navigation bar and go to the Trash folder.
Step 3.
Scroll down to find the lost emails, and tick the checkbox next to each one.
Step 4.
Click and expand the Move menu on the top ribbon and choose Inbox. Then your Yahoo emails will go back to your Inbox folder and you can read the message or download the attachments.
How to Do Yahoo Email Recovery in Mobile App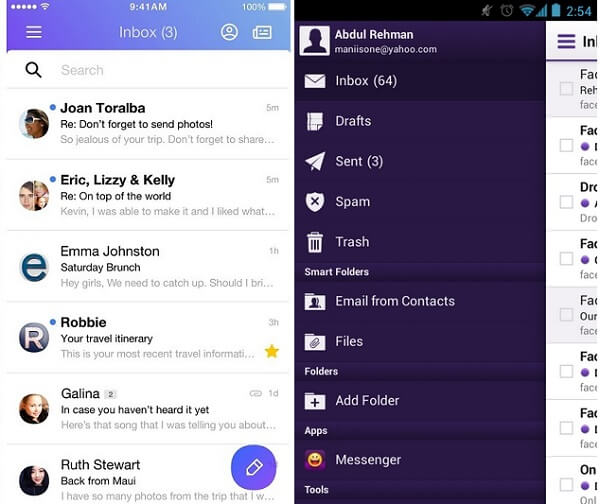 Step 1.
Open the Yahoo Mail app on your mobile device and log in your account (Yahoo account is lost? Get
Yahoo recovery
here.).
Step 2.
Tap the Menu button with a three-line icon at the upper left side to open the navigation bar. Then head to the Trash folder.
Step 3.
Also choose the Yahoo emails to recover, tap the Move icon and select Inbox.
No matter you do Yahoo email recovery on PC or mobile device, you'd better connect your device to a good Wi-Fi network. Moreover, the current mails in your Inbox will not be damaged when doing mail recovery.
Part 3: Retrieve Yahoo Email by Restore Request
In most cases, you may delete a Yahoo email and find it useful several days later. Apparently, you cannot get the deleted mails in your Trash folder since Yahoo has removed it to free up space. The good news is that you can still recover Yahoo emails even if they are deleted permanently. Considering the procedure is complex, you can learn the details below.
Step 1.
Back up all existing mails in your Yahoo account to your computer or cloud services since Yahoo is able to do email recovery through restoring.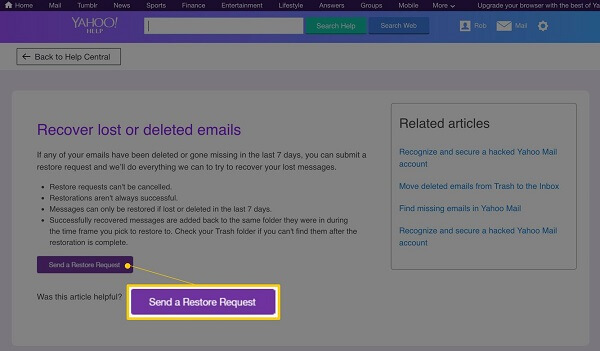 Step 3.
Unfold the drop-down menu of problem description and choose Mail: Accidentally deleted messages on webmail. This option is available if you want to restore the Yahoo emails deleted on your mobile device. Next, set the time range from the drop-down menu under When did you last see the missing messages. Though the maximum amount of time is 16 hours, it is not very important.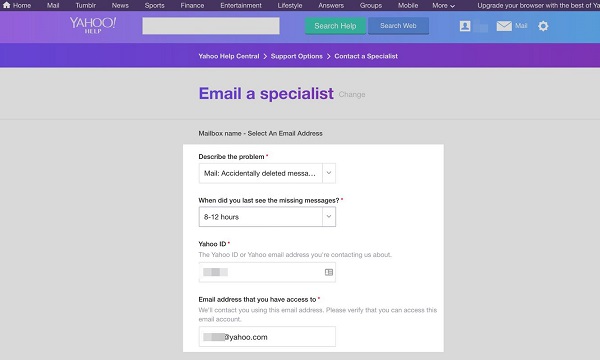 Step 4.
Enter your Yahoo email address in the box and write down another email address that you have access to. Complete the CAPTCHA field and click the Create Request button.
Now, you have to wait for Yahoo support team to read your request. Then Yahoo will return your account with a backup copy including the permanently deleted emails.
The downside is that all your existing mails will be overwritten by the backup. It usually takes 6 to 8 hours to complete the process. This way can only recover the email messages which are still stored on Yahoo server. So, it cannot recover any emails.
Part 4: Restore Yahoo Email with Data Recovery
Sometimes, Yahoo cannot recover emails, partly because your messages have been removed from Yahoo's server. On the other hand, Aiseesoft Data Recovery is able to meet your need of yahoo mail recovery. It is the easiest way to restore deleted trash mails from Yahoo as well as avoid data loss.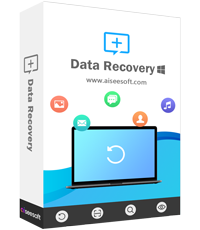 Downloads
Retrieve files from your computer including Yahoo emails.
Work on a wide range of file types, such as media attachments.
Preview deleted Yahoo emails for selective recovery.
Get back your emails with the original condition.
How to Do Yahoo Email Recovery without Data Loss
Step 1. Get the easiest Yahoo recovery tool
There are two versions of Data Recovery, one for Windows 10/8/7 and the other for Mac OS X. Download the right one and install it to your computer. When you find important Yahoo email messages are lost, launch the recovery tool.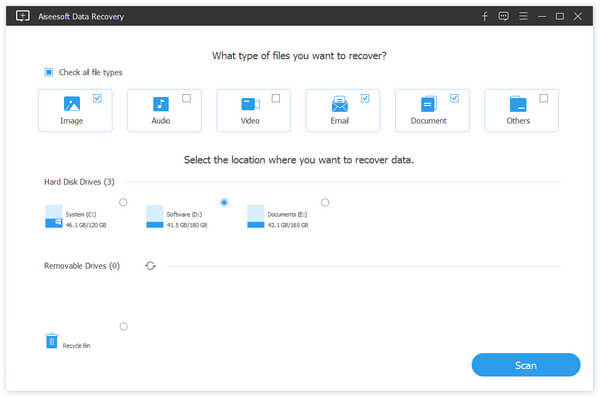 ---
Step 2. Scan lost Yahoo emails
There are two sections in the home interface, data types and location. Make sure to check the box next to the Email option in the data types section and select the proper location. Click the Scan button to perform a quick scan.
When data scan finishes, you can preview the results by categories and file formats. If you cannot find the desired mails, hit the Deep Scan button to look for deleted Yahoo emails for recovery.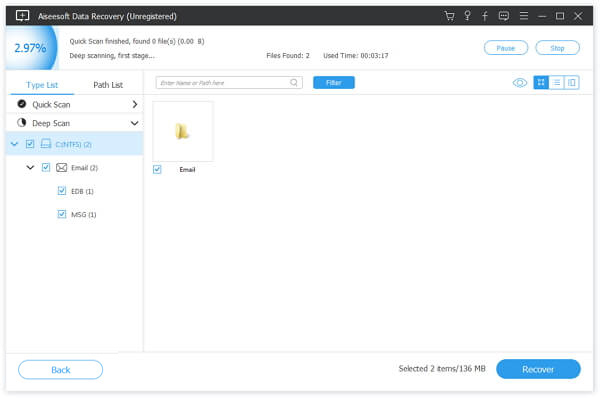 ---
Step 3. Recover Yahoo emails in one click
Now, what you need to do is to tick the checkbox next to each Yahoo email you want to recover and click the Recover button at the bottom right corner. Then your emails will be restored to another directory on your computer.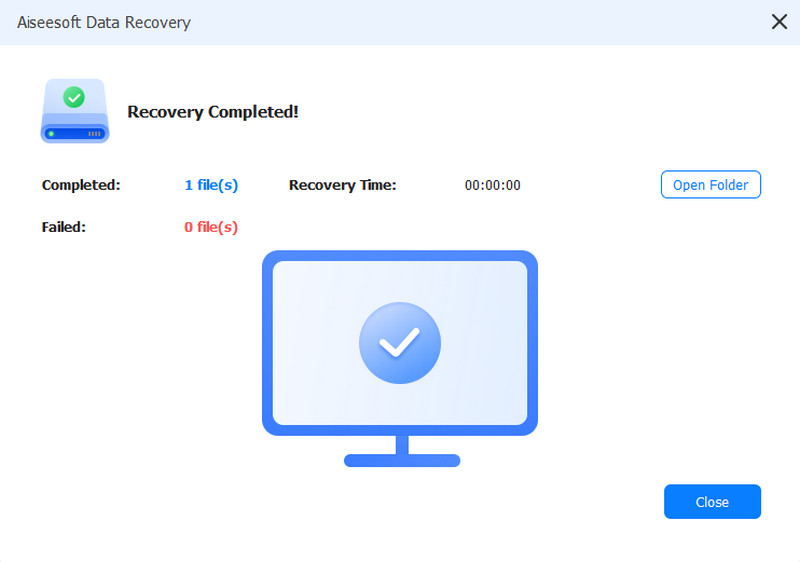 The biggest advantage of Data Recovery is to keep your existing emails in your Yahoo account while performing data recovery. Moreover, it has the capacity to retrieve permanently deleted Yahoo emails even if Yahoo cannot help you. The one-click data recovery makes it easier to use for average people and beginners.
Conclusion
Based on our sharing above, you must understand how to recover deleted Yahoo emails without losing any data. As a popular email service provider, Yahoo attracts oceans of users. That makes email recovery an important skill. The Trash folder stores the emails that you deleted in 24 hours. Moreover, you can make a restore request to Yahoo support team to get back permanently deleted mails. We also shared a powerful email recovery tool, Aiseesoft Data Recovery.
Now, what you can do is to pick up the proper method based on your situation. For more questions, you can leave a message below.