Simple Guide to Recover/Reset Yahoo Mail Password
"I forget my yahoo mail password, and I can't find the password through the security questions since they are fake. Is there a way to recover or reset my yahoo mail password now? Please help." - John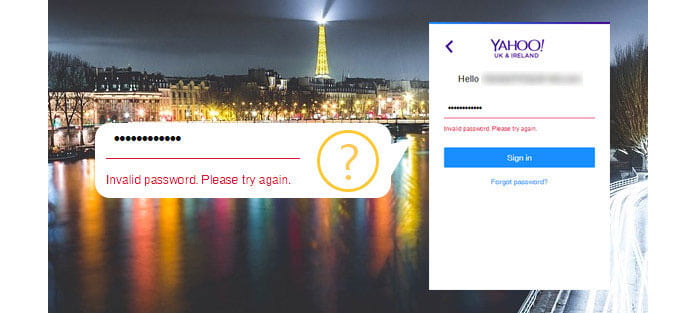 Yahoo mail is one of the most popular mails by far. There might be a lot of important messages waiting for you in your yahoo mail, but you'll never know if you forgot the password to Yahoo mail like John. So how to reset or recover Yahoo mail password? Don't worry, it's not that hard. Here are several solutions for Yahoo password recovery/reset.
Part 1. Yahoo password recovery from Yahoo official site
Yahoo official site has already made it way easier to recover Yahoo mail password. For people who forgot Yahoo mail password, as long as you still remember your phone number or alternate mail, you can quickly recover Yahoo password from the official help center.
Step 1 Visit Yahoo help center, and click "I can't access my account". If you are using a Yahoo Messenger, run and click "Forgot your password" right at the bottom of Yahoo Messenger window.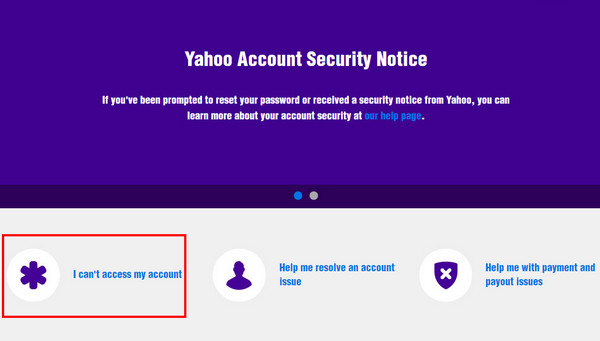 Step 2 You'll be told to enter the Email address or phone number to help you recover Yahoo mail password.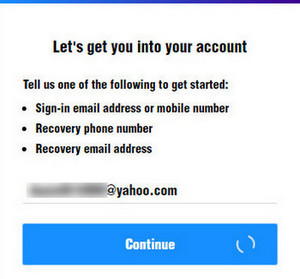 Step 3 On the next page, Yahoo.com will send you an Account Key for Yahoo mail recovery to the phone number or email account that you confirm.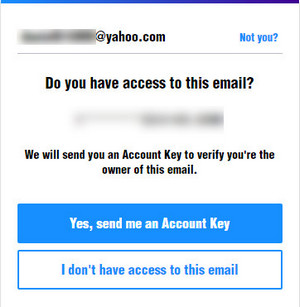 Step 4 Enter the Account Key to verify your phone or Email. Then you can sign in Yahoo mail successfully. You can also choose to reset Yahoo mail password here.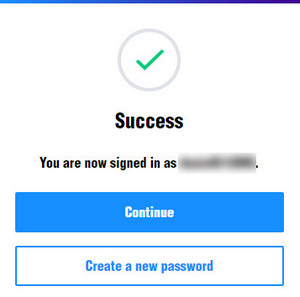 Part 2. Find back Yahoo mail password from Chrome/Firefox browser
Apart from Yahoo mail recovery from Yahoo official site, there is also a sneaky way to hack yahoo mail password. Normally, Firefox and Chrome all have "Automatically Login" function, which means browsers help you save Yahoo mail password. Take Chrome as an example:
Step 1 Enter "chrome://settings/"in the address bar. Then select "Show Advanced Settings" in the bottom.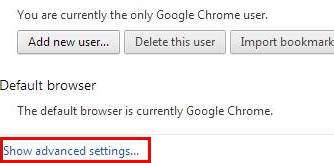 Step 2 Find "Password and forms" option and then click "Manage saved passwords".

Step 3 Here all accounts that you have saved passwords with Chrome will be displayed. Select your Yahoo mail account and select "Show" in password tab. Then your Yahoo mail password will be retrieved.
With these two methods, I'm sure you can get back most of Yahoo mail password. Still no good? Then you'll probably need to get back Yahoo mail password with a Yahoo mail password cracker, which can hack your Yahoo mail password as long as you sign in Yahoo mail on the computer once. However, the Yahoo mail hacker can be very insecure with your privacy, you might want to be careful considering this tool.
You may need: How to Bypass and Reset Password When Forgot Mac Password
Part 3. Tips for Yahoo password recovery
Since "Forgot Yahoo mail password" seems to be a very common issue, there are a few things to be paid more attention to if you want to recover yahoo password successfully.
1. Use valid personal information: Try to give your own phone number or email address when you sign up Yahoo mail, as it could be really troublesome for Yahoo password recovery when you forget Yahoo mail password.
2. Use strong password: Try to use a strong but also simple password, which would make it less forgetful or stolen by others.
3. Change Password randomly: More and more people are saving Yahoo password in your browsers, which leads you to forget password once something happens to the browsers. Change your Yahoo password once in a while, this helps you to remember them for a longer time.