10 Best Email Apps for iOS to Help You Manage Your Daily Email
When you are using iPhone, Apple's native Mail app may not your first choice to manage your email account and deal with your daily email. You may try to find a better email application which can help you to manage your inbox easier. Here you can find the third-party email apps with most media reviewed and frequently people used.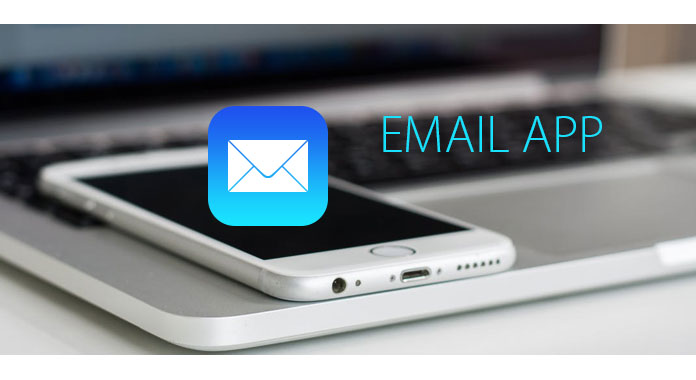 Best email app for iPhone - Outlook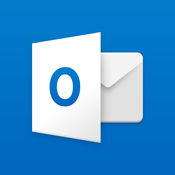 Outlook, without doubt, would be reviewed by most of the tech medias as the best camera app for iPhone for its profession features, clean design, fast operation and more. Developed by Microsoft, it has been a desktop app and at the top of the enterprise email program list. As a third-party email client for iOS, Outlook can separate your email list according to the frequency of your interaction with the contacts and just show you the more important email first rather than a big list of everything. With clean and focused inbox, you can easily browse attachments as well as files stored in cloud drives with dedicated tab.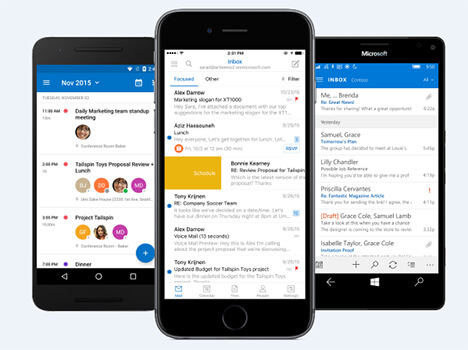 Key Features of Outlook
1. Offer a full calendar to help you see schedule, add events and RSVP to invites without even opening the message;
2. A handy in-app address book filters messages, events and files by sender;
3. Support email services including Office 365, Outlook.com, Exchange, Yahoo, iCloud, Google and IMAP;
4. Focused Inbox sorts your email to let you see the important one first according to the past emails from a particular sender and your address book;
5. With the dedicated attachments tab where you can link up Dropbox, OneDrive, Google Drive and Box;
6. Great search function to show you results instantly and be relevant;
7. Totally free and designed for both iPhone and iPad.

Runner-up email app for iOS - Spark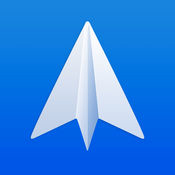 Spark developed by Readdle who also has great apps like Scanner Pro and PDF Expert is always a closed second in the third-party iPhone email category after Outlook. Like Outlook, it takes all your emails and organize them by categories within a unified inbox. Spark works with apps like Readability, Pocket, Evernote and OneNote and allows you to give a quick reply to someone with a "Like" or "Thanks" as a chat app.
This iOS email app has clear buttons to add attachments and photos and an undo button to give you five seconds to change your mind after you send a message and prevent it from being delivered. Generally speaking, Spark is not only useful but also a pleasure to use as its features like one-tap replies, swiping actions (including an option to snooze email) and fast search results (which you can save as smart folders). It is totally free and designed for both iPhone and iPad as Outlook does.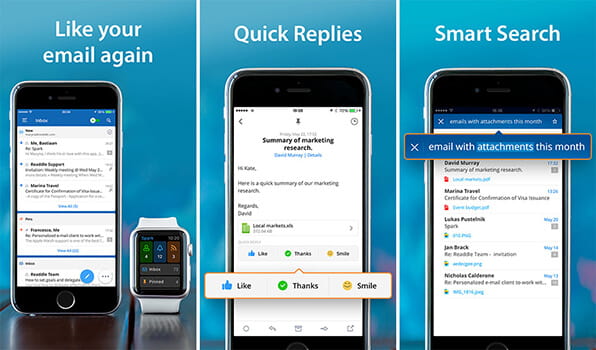 Other coming up iPhone email apps
No. 3 Inbox by Gmail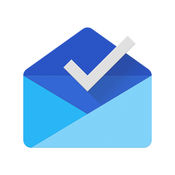 Inbox by Gmail deals with your email in a different way in which it sorts your emails into bundles, for example, things like promos, purchases and trips are all automatically sorted as they arrive and personal messages are arranged by time. With Inbox's "pin" feature, you can easily pin important emails to the top of the app so that you can access them later on easier. This iOS email app also supports snoozing and scheduling as well as a smart toggle that collects any emails you've pinned. It is totally free on App Store.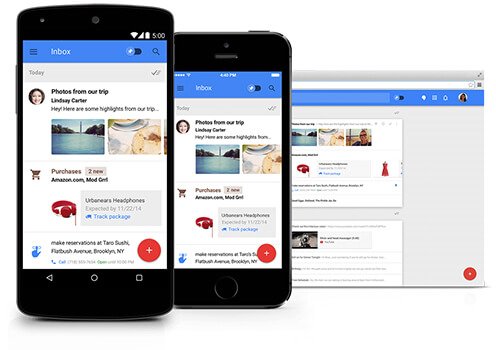 No. 4 Newton Mail by CloudMagic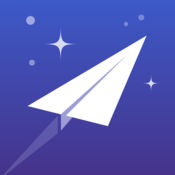 Newton Mail is a subscription-based service which is a free app but requires $49.99 annual subscription to use after the 14-day free trial expires. It works with several other email services including Gmail, Yahoo, Hotmail, Outlook, iCloud, Exchange and all IMAP accounts. Newton has a great email sending process which lets you schedule exactly when you want to delivered the email, informs you when the email was opened and alerts you to follow up if you do not receive a reply for a while. It also has the features like undo sending, snooze (postpone reading emails), connected apps and more.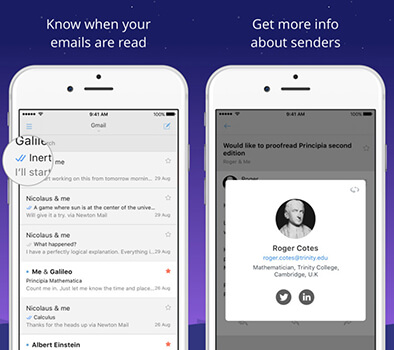 No. 5 Dispatch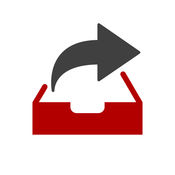 Dispatch offers a clean and easy to navigate interface and is packed with features like app integrations which means you can send emails to your favorite apps for acting on them later. However, it does lack of push notification support and Exchange accounts. Dispatch also has features like passcode support and text snippets. It costs $6.99 on App Store and works both on iPhone and iPad.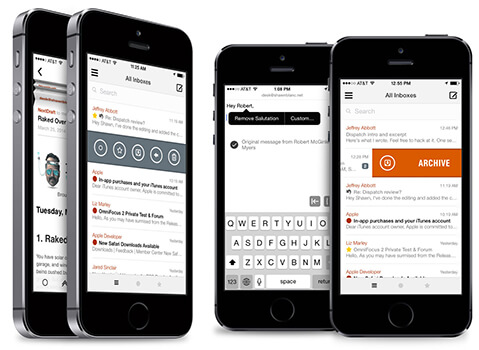 No. 6 VMware Boxer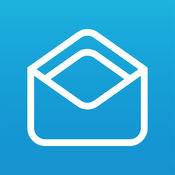 VMware Boxer is an email app with built-in calendar and cloud services integrations like Dropbox, Box, Google Drive, etc. and usual account types including Google, Exchange, iCloud and more supporting. It has great swipe actions and solid bulk email management. One of Boxer's unique features is that it integrates with a service called Sanebox which allows you to filter out unwanted emails more easily and offers one-click unsubscribe options. It is free on App-Store and works both on iPhone and iPad.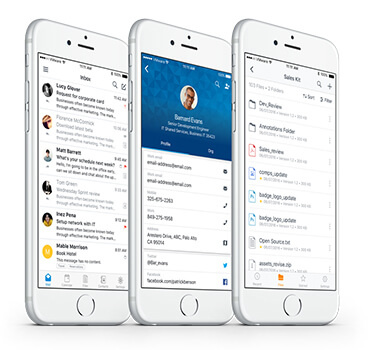 No. 7 AirMail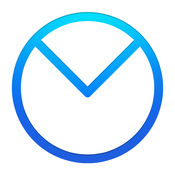 AirMail has a great minimalistic interface that's very easy to power through. It is fast, reliable and fully customizable which means you can customize everything from the appearance to the swipe, snoozes and services. AirMail offers a more powerful sync feature which lets you choose specific accounts to sync and get downright forensic with what gets sent to the cloud. If you want the best email client for the Apple ecosystem, you can try Airmail with paying $4.99 on App Store.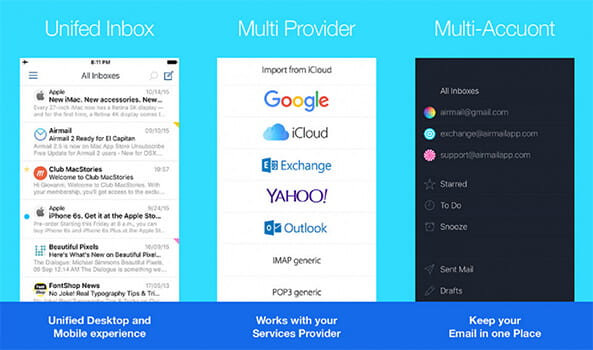 No. 8 myMail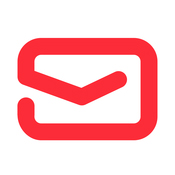 myMail is a free email manager for all your email accounts and lets you to add Gmail, Yahoo, MSN, iCloud, Outlook, Hotmail, Gmail, AOL and other IMAP and POP3 accounts to it. It has some cute animations and automatically pulls associated photos and logos for each email. myMail has a nice interface with big gravatars and an excellent sidebar to let you see attachments and empty the trash with just a tap. However, there is no swipe-to-archive so it takes a swipe and a tap or two taps to get anything done from your inbox view. It is a free email app for iPhone and iPad.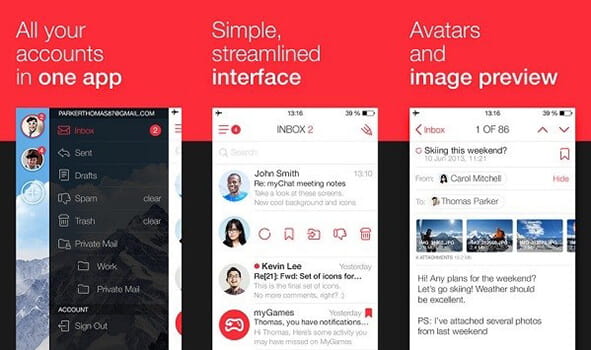 No. 9 Inky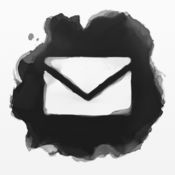 Inky brings easy email encryption to the iPhone and supports AES-256 encryption so that only you have access to your private keys. The most unique feature of it is email sorting way in which it can filter out any kind of newsletters, social notifications and other types of fluff that can distract you from handling the more important emails. In Inky, Gmail, iClound, Hotmail, MSN, Live and Outlook.com accounts are free, but adding Exchange, Google Apps or custom IMAP accounts requires a $5 per month subscription.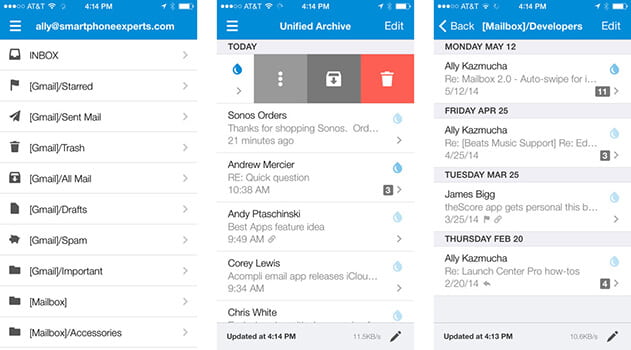 No. 10 Gmail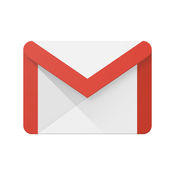 Gmail is Official Google email app. It supports multiple accounts (but no unified inbox option like the one found on the Android app) and integrates perfectly with all Google services. You can manage calendar invites or invitations to edit a document directly within Google Docs. It is clear designed so that you can do things like mute threads, but the performance is still sluggish most of the time. It is also a totally free iPhone and iPad email app.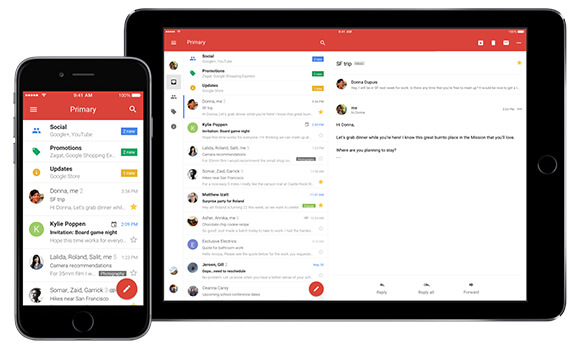 Try to recover deleted apps including email apps and their data from iPhone? Here you can try to use the iPhone photo recovery which can help you to retrieve deleted app data and backup your app data to computer or Mac, How to Recover Deleted App Files on iPhone.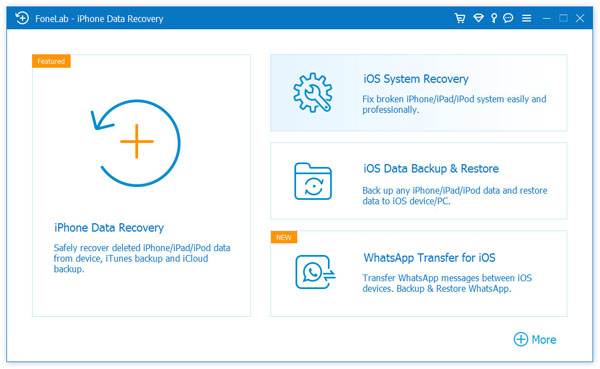 You may want to know about: Mail Days to Sync and How to Sync Email to iPhone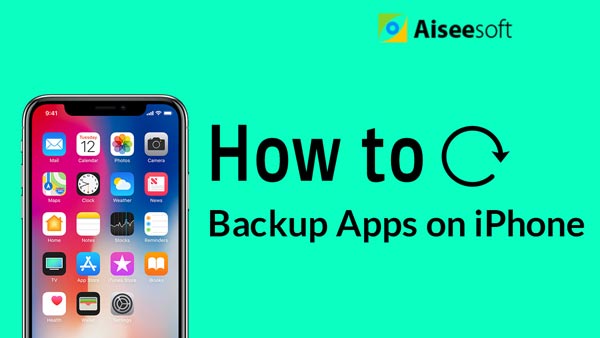 We have talked about 10 great email apps for iPhone. If you have any better recommendation, you can leave us a message.