How to Zip and Unzip Files and Folders on Mac with All Possible Ways
By creating a zip file on Mac, you can compress a single file, multiple files, or an entire folder into an archive .zip. Both Mac OS X and macOS operating systems have the built-in compression systems. Thus, you can zip and unzip files on Mac without installing extra software.
Zip files take less storage space on Mac. Moreover, you can share the same content with less time by compressing zip files. Many people prefer to zip files to reduce the email-transmission time. By the way, you can upload more files as email attachments without the space limit.
If you are not familiar with zipping and unzipping files on Mac, you can refer to the following paragraphs. This article introduces the detailed steps to create a zip archive in different cases. You can also unarchive zip files to extract whatever you need.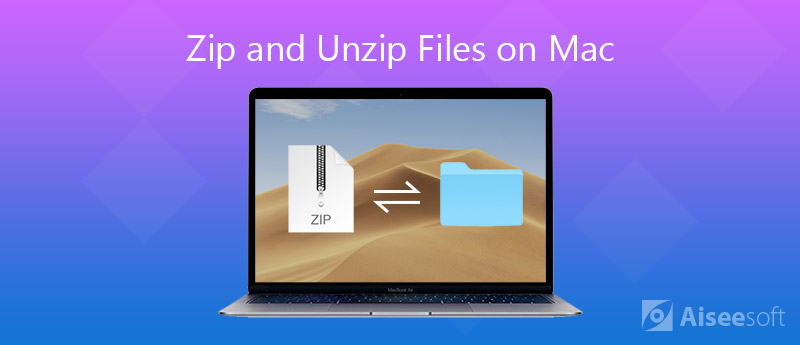 Part 1: What Is a Zip File on Mac
Zip is an archive file format created by Phil Katz and PKWARE in 1989. It is a standard format designed for lossless data compression. When you create a zip file, the filename extension is .zip or .zip (newer compression algorithms). A zip file contains one or more files under the zip compression. You can set password protection when you zip a file on Mac.
You may also see rar files in many situations. What's the difference between zip and rar? Well, the rar format was released in 1993 as a proprietary archive file format. In the zip VS rar round, zip has the better popularity than rar format. You need to install WinRAR to open rar files. But if you want to open zip files on Mac, you can solve the problem with simple clicks easily.
Part 2: How to Zip a File on Mac
There is a pre-installed tool named "Archive Utility". You can make zip files on Mac directly with the help of Archive Utility. Of course, you can also type command lines to compress a zip file on Mac.
Way 1: How to Create a Zip File on Mac
Step 1.
Open Finder on Mac. Choose the file or folder you want to zip.
Step 2.
Select "Compress ** Items" from the right-click menu.
Step 3.
You can see a zipped file in the same destination place.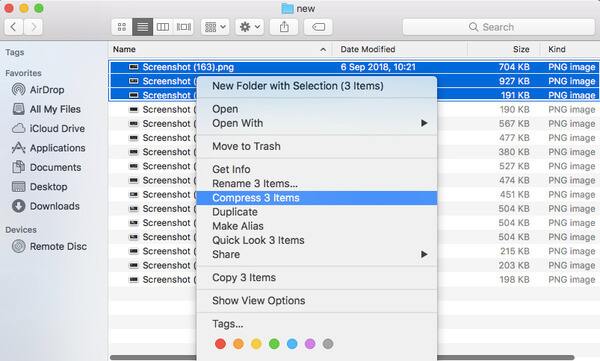 Way 2: How to Compress a Folder as ZIP on Mac
Step 1.
In the Finder, create a new folder. You can gather all files you want to compress into this folder.
Step 2.
Right-click on this newly created folder.
Step 3.
Choose "Compress **" to make a Zip file on Mac. You can also choose "Compress **" from the "File" drop-down list instead.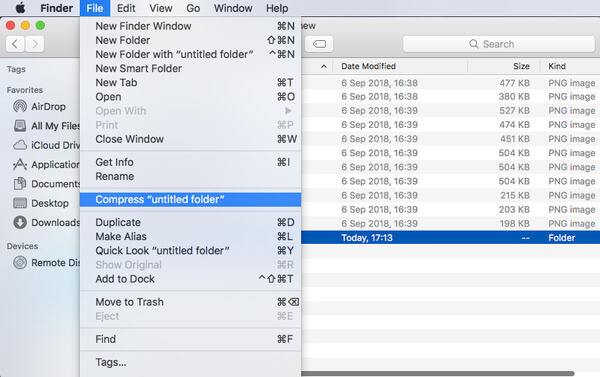 Way 3: How to Zip Files on Mac with Terminal
Step 1.
Run Finder and click "Applications" in the left pane.
Step 2.
Open the "Utilities" folder, you can find and open Terminal app on Mac quickly.
Step 3.
Type "zip archive.zip <filename>" and press "Enter" to create a zip file on Mac.
Step 4.
Alternatively, you can drag and drop files inside the Terminal to archive a zip file too.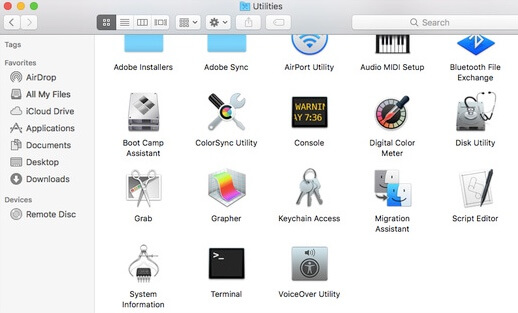 Way 4: How to Password Protect a Zip File on Mac
Step 1.
Choose the file and right click on it. Select "Compress **" to zip a file.
Step 2.
Enter "Terminal" in Finder to quickly launch Terminal.
Step 3.
Type "zip -er archive_name target_folder" in the Terminal window.
Step 4.
Type the password and repeat it for verification in the popping-up window.
Step 5.
Press "Enter" to create a password protect zip file on Mac.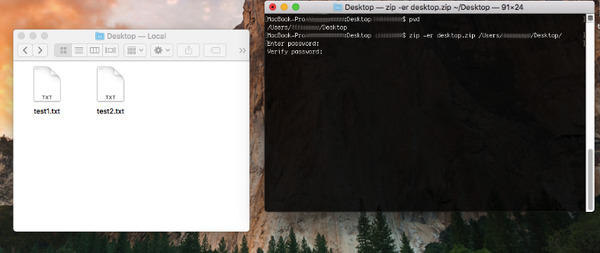 Part 3: How to Unzip a File on Mac
If you download files from some online sites, you can find that the downloaded files are archived as zip files too. How to unzip files on Mac to decompress them? You can get the answer here.
Way 1: How to Open Zip Files on Mac
Step 1.
Head to the destination folder that contains your zipped file.
Step 2.
The Archive Utility feature is integrated into Mac by default. You can double-click on this zipped file to unzip it.
Step 3.
Thus, you can see a new folder appear with the same name of the zipped file.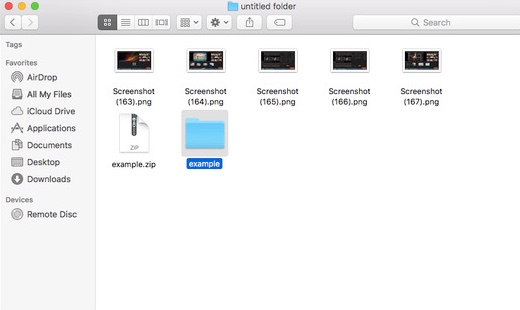 Way 2: How to Unzip Files to the Same Directory on Mac
Step 1.
Navigate to the zipped file, like desktop, downloads or elsewhere.
Step 2.
You can choose one or more zipped files.
Step 3.
Choose "Open" to open a zipped file on Mac.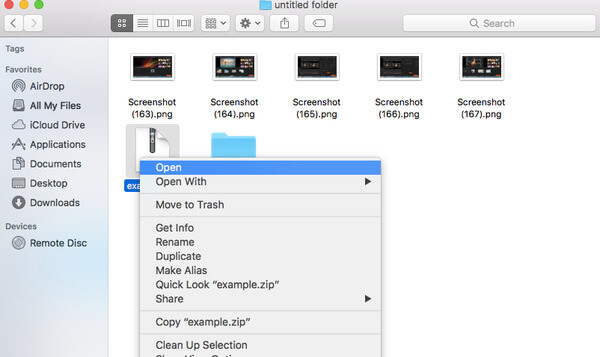 Way 3: How to Unzip a Zip File with Terminal on Mac
Step 1.
Run the Terminal application. You can find it by Finder > Applications > Utilities > Terminal.
Step 2.
Move the zipped file to the desktop. If not, you need to type the location in Terminal too.
Step 3.
Type "unzip archive.zip". Press "Enter" to unzip a zip file on Mac.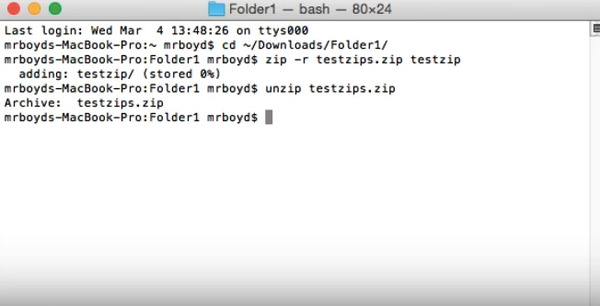 Part 4: Store Too Many Files on Mac? Try This Powerful Mac Cleaner
Though you can compress large files by zipping, those files still exist in your storage space. As time goes by, more and more zipped files will take place your limited storage space. You may forget those zipped files without opening for months. Well, why not clean up your Mac with Aiseesoft Mac Cleaner to get more free space? You can delete unneeded, large and old files selectively. The smart preview window can help you figure out whether you want to delete the junk file or not.
By the way, there is a built-in archiver. You can decompress 7Z and RAR files in one click. It is also supported to unzip GZ files on Mac here. You can uninstall apps, clean up cookies, encrypt files, manage Microsoft documents and do more changes within Mac Cleaner. It is more than a simple Mac cleaning software.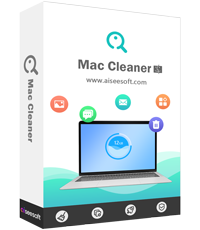 Downloads
Scan large & old files, worthless files/cache/logs and other unneeded files.
Get smart filters for quick preview.
Quickly remove large & old files by months you did not open or the file size.
Compress files or extract files from 7z and RAR.
Safely delete large zipped files and other worthless files in one click.
Step 1.
Free download, install and launch Mac Cleaner. You can check the system status of your Mac in the "Status" section, including CPU, memory and disk.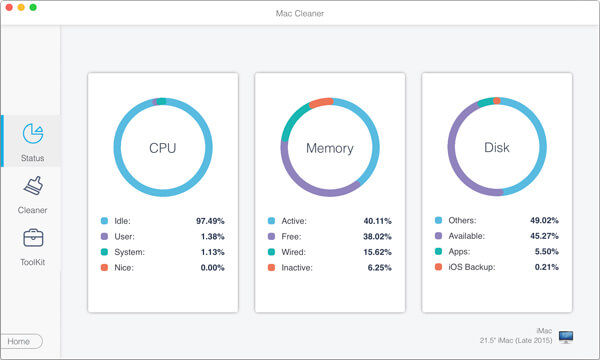 Step 2.
Click "Large & Old Files" in the "Cleaner" section. Click "Scan" to find out all large files and folders on Mac you may not notice in seconds.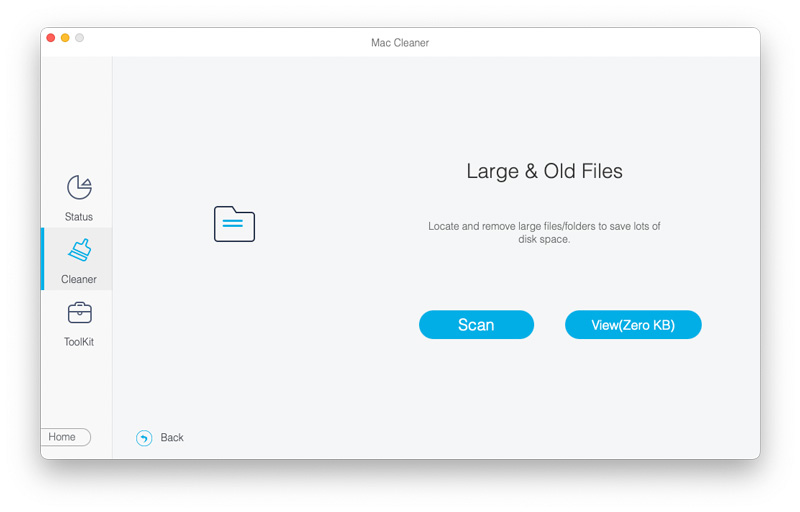 Step 3.
Click "View" to check the scanning result. You can see the large and old Mac files are classified into categories, including "> 100 MB", "5 MB to 100 MB", "> 1 Year" and "> 30 days". Choose the term to get your zipped files based on your need.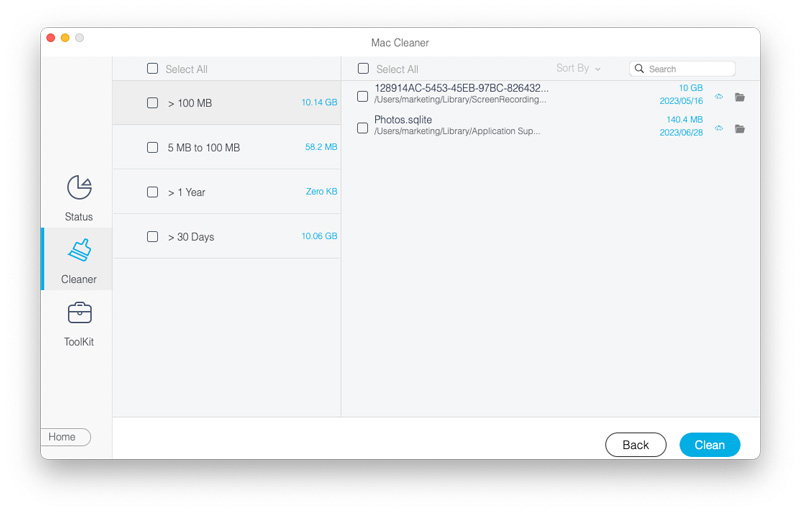 Step 4.
You can see the exact file size of each file. Click the "Preview" icon to get a popping-up window. You can click "Uncompress" on the top right corner to unzip a file on Mac quickly. You can also click the "Folder" icon to navigate to its destination folder in one click.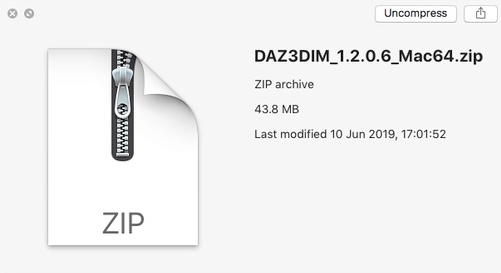 Step 5.
Mark before the zipped files you want to delete. At last, click "Clean" to delete the selected files.

Note: You can compress any file or folder as a RAR file by using its "Unarchiver". After adding your files, you can click the "Compress" or "Decompress" icon to extract and compress files on Mac. Thus, you can open any RAR file directly.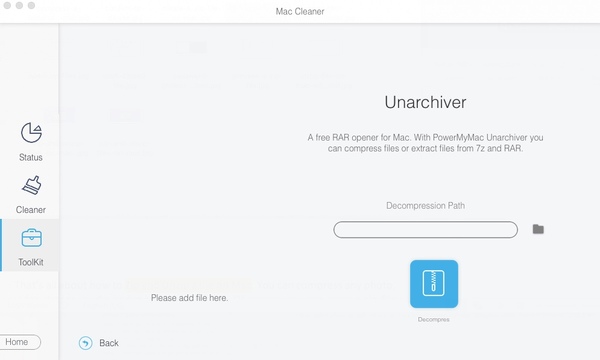 That's all about how to Zip and Unzip a file on Mac. You can compress any photo, video, image, audio and more into a Zip file. Of course, you can open a zip file with the above steps easily. If your computer is still short of space after zipping files and folders, you can use Mac Cleaner to quickly delete downloads on Mac and compress/extract RAR files. The built-in duplicate finder, unarchiver and many other functions are also worth to try.