How to Restore Lost Contacts after You Sync iPhone with iTunes
Before updating to iPhone iOS 15, I backed up settings and contacts on iTunes (I currently have iCloud off). After system update, all contacts on iPhone were lost. I couldn't find where the original backup file is located in order to restore lost contacts. This is a second device, so I do not want to sync it with all the contacts that reside on my Mac. I just want the original contacts that were on the iPhone restored. I know that this seems to be a common problem. Anyone familiar with a solution? - from Apple community
I recently got an iPhone 12 and decided to sync it to iTunes. My family shares one iTunes library, so when I went to sync my phone, I got all of my daughter's contacts and all of mine were gone. I tried to restore from iTunes backup, but I'm still stuck with my daughter's contacts. How do I retrieve my contacts, or are they lost forever? - from Yahoo Answer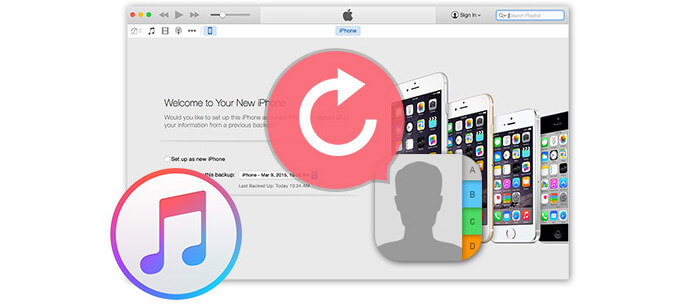 Restore Lost Contacts after Syncing with iTunes
If having synced your iPhone with iTunes, yet unfortunately, you find that your contacts are lost like the persons' situations above. Under such conditions, how can we restore them?
Although iTunes will automatically create a backup of your iPhone settings, contacts, messages, etc. But if you select to restore, it never gives you the option to restore content that you want exactly like contacts only or photos only from a previous backup entry. What should you do?
Thankfully, here, we will introduce a solution and hope it will help you handle with your problems.
Steps of Restoring Deleted/Lost iPhone Contacts
When you want to recover lost contacts on iDevice, you will need the help of a recovery utility. Now, let's see the instruction below.
Step 1 Download and install
Download iPhone Data Recovery according to your system, install and launch it on your computer.
Step 2 Connect your iPhone to the computer
Connect your iPhone to computer using the USB cable. Run this contacts recovery tool, you will see three modes of recovery in the interface, "Recover form iOS Device", "Recover from iTunes Backup File" and "Recover from iCloud Backup File". Here, select "Recover from iOS Device" in the interface and click "Start Scan" button to make the app scan contents on your device.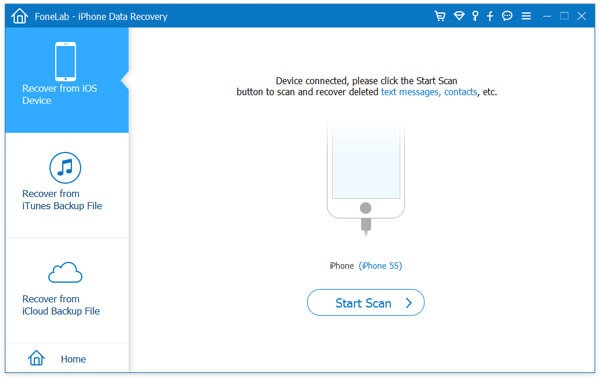 Step 3 Check the Contacts and click "Recover"
This program will automatically scan your iDevice and display all current and deleted data on your iPhone. In this step, only check Contacts in the left list and click "Recover" button to recover and save the restored contacts to your PC or Mac. The Contacts will be saved as HTML, CSV or VCF file on your computer.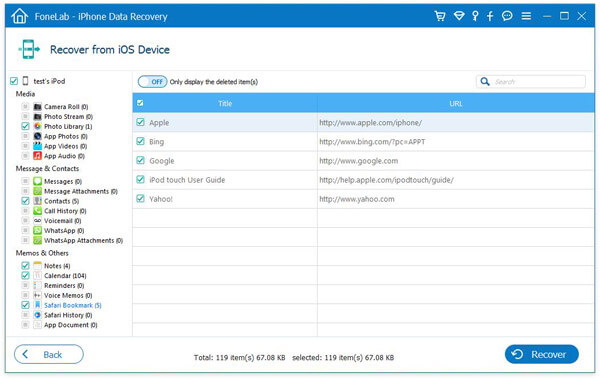 You can learn the steps from the video below: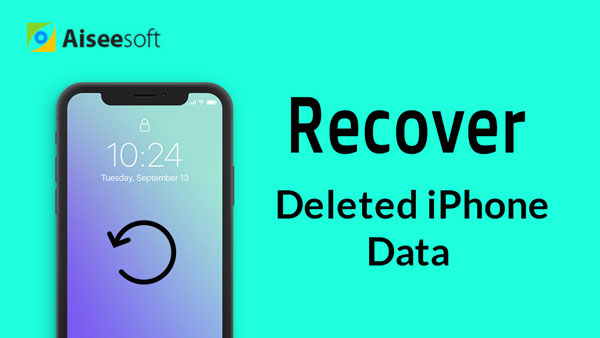 Though this software is able to help you recover the lost contacts after your iTunes backup is crashed, you had better select more ways to backup your iPhone, just in case of contacts loss, like backup iPhone contacts to iCloud.
Matters to Note about Contacts Recovery Tool
• Not only iTunes accidents, other unhappy experience that leads to data loss like iOS update, iPhone jailbreak, iPhone water damaged, etc. you could also use this software to restore the lost data from iPhone.
• Not only recover Contacts, but also restore Messages, Message Attachment, Photo Library, WhatsApp, Notes, etc. from iOS devices.
• Restore your lost data to computer and keep current ones intact.
• If your iPhone devices were smashed, broken or lost due to some accidental reasons, you can retrieve contacts from iTunes backup iCloud backup. Other data are also supported, like Messages, Call Log, Reminder, Calendar, etc, even when the information was deleted.
• It can support to recover and download the backup files from iCloud, like Pictures, Videos, Calendar, Notes, Text Messages, iMessages, Contacts, WhatsApp Messages and so on.
• In order to make sure you get the right data, it can provide you to preview the files you chose before recovering from the iOS devices.
Want to Transfer Lost Contacts to iPhone Device
After completing the recovery of lost contacts, someone will say: they are just recovered to my computer, but I need use them on my iPhone devices. In this way, I can use them conveniently. Then what should I do? If you are fretted with it, don't worry, here, we have a transfer utility to help you. iOS Transfer can solve your trouble.