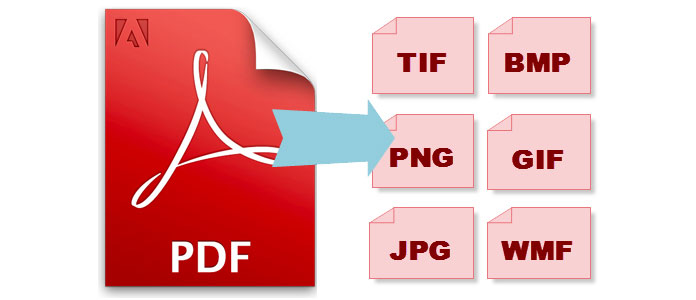 In addition to just text, PDFs often include images or links to other things, which increases the overall file size. On the other hand, the PDF format itself is just bigger in size too. If a PDF is a scanned document, it can be an extremely large file size – many MBs. A full PDF document might be more than you need, or maybe you just need several images from the PDF file. Furthermore, PDF documents often require an external application like Adobe Acrobat or a plug-in while image file does not. Browsers have the built-in capability to display images while handling PDF documents requires an external application or plug-in which may or may not be present. PDF is only shown after complete download and is not supported by all devices while images can be streamed in and widely supported by all devices. Plus, office applications also do a better job of handling images in comparison to PDF.
How to Easily convert PDF to image file
Here we recommend Aiseesoft PDF to Image Converter. It's just so fast to convert PDF to JPEG, PNG, GIF, BMP, TIFF, TGA, PPM, and JPEG2000 image formats. And you are allowed to select all pages or several pages of your PDF files to convert. You can enter page numbers or page ranges separated by commas in the "Range" option.
Install and run Aiseesoft PDF to Image Converter
Note that the free version of this program will only convert the first three pages of PDF if it is more than three pages and add a watermark to the output image.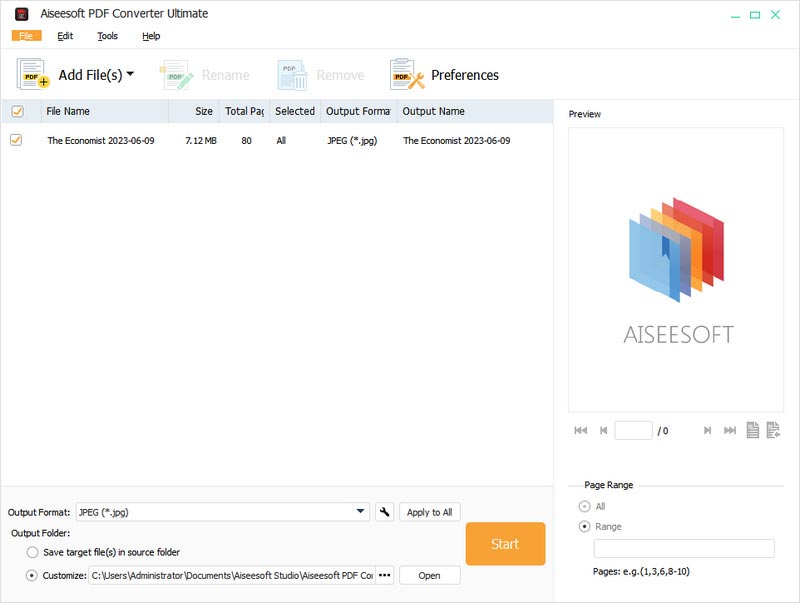 Import PDF files into this application
Click "Add File(s)" button to import PDF files into this program. You are allowed to convert multiple PDFs simultaneously.
Select the output format
It supports converting PDF to TIFF, JPEG, PNG, GIF, BMP, TGA, PPM, and JPEG2000.
Export just the data you need
Enter the page numbers of PDF files you want to convert.
Click PDF button to start to convert PDF to image format you want
When it is complete, click Open button to find the image.
In this article, we mainly introduce you with the best PDD to Image converting tool for you. Besides turning PDF file to picture, this professional program can also help you convert PDF to Excel with ease.