Part 1. Top 6 Action Camera Reviews, Prices, Features & Specifications
Top 1. GoPro Hero11 Black
GoPro Hero11 Black is the flagship and best action camera you can purchase this 2023. This device lets you quickly shoot videos with horizon locking on 5.3K resolution at 60 fps, 4K res at 120 fps, and 2.7K res with 240 fps, and the aspect ratio could be 8:7 content. Even though the device has a fundamental outlook similar to the previous version, the specs, software, and interface it has today are improving to the latest version of GoPro.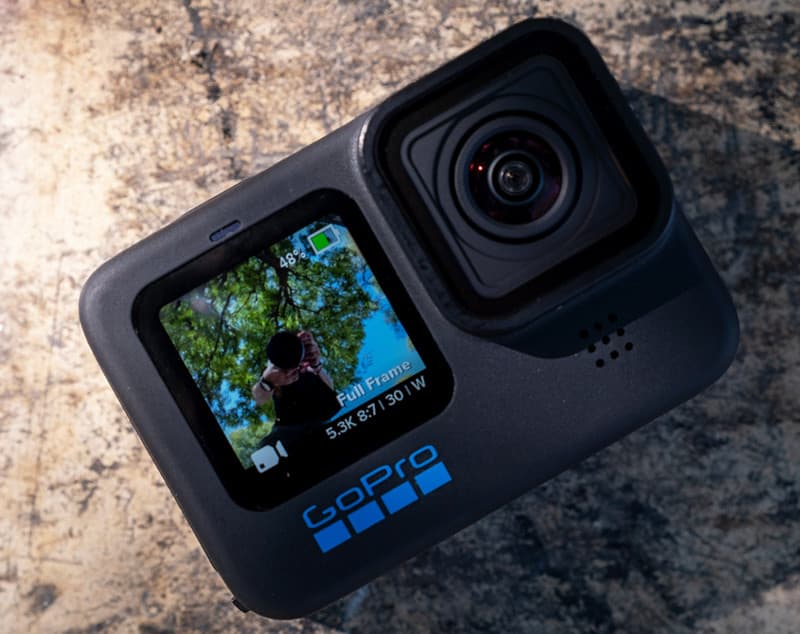 You can use this application as an on-the-go cam even without a case. Since we have mentioned that the device is a flagship, expect its price to be high compared to its previous version and other cameras. If you want to know the price and specifications of the device, read the following information below.
Specification:
Weight: 4.5 oz or 127 g.
Waterproof: 33 feet or 10.0 m.
Battery life: 1 to 3 hours.
Storage: microSD card and Cloud for a subscription.
Still Resolution: 27 MP.
Dimension: 71 × 55 × 34 mm
Newly 10-bit color sensory depth.
HyperView Mode 8:7 content is supported.
Stabilization is superb.
360-degree Horizon locks up to 5.3k is possible here.
Nightlight effect for dark scenes.
Price:
$ 349.98 primary device with a 1-year GoPro subscription and more.
$ 399.98 with additional accessories bundles, 1-year GoPro Subscription, and benefits.
Top 2. Insta360 One RS Twin Edition
Insta360 One RS is deemed the best 360 action camera you can purchase that the first one can't provide. The app remains the interchangeable camera lens that even the first gen of it has. Aside from a 360 camera, you can use the 4K mod mirror it provides and a wide-range Luica lens with a 1-inch sensor for a quick shoot of 5K videos. It is easy to say that the device is a multipurpose action cam if it will ever need you. Also, if there is an update, you don't need to purchase a newer camera because you can update the firmware to have it. However, before you can export the video, you must process it before you can edit it, and the 360 cam it supports isn't easy to use.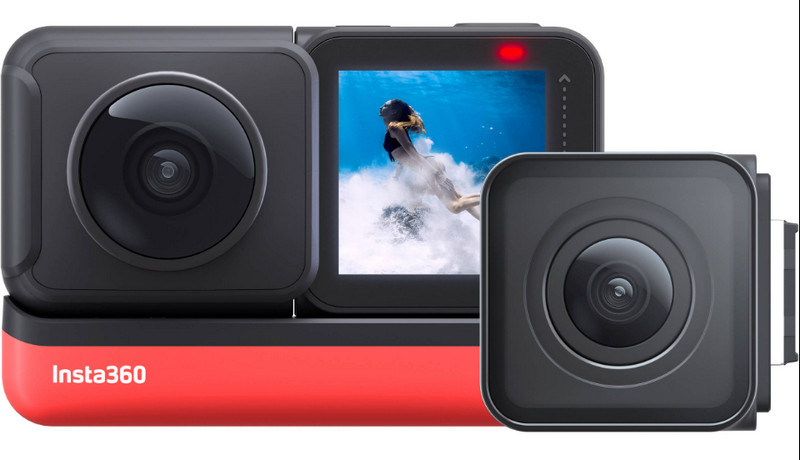 Specification:
Weight: 4.27 oz or 121 g.
Waterproof: 16 feet or 5 m.
Battery life: approximately 1 hour 15 minutes to 1 hour 30 minutes.
Storage: microSD card.
Still Resolution: 48 MP.
Dimension Size: 72 × 48 × 32.4 mm.
4K and 5.7K 360 modes supported.
Unprocessed or RAW images.
Nightshot and voice control are supported.
FlowState Stabilization and Point to Track.
Price:
The total price is $ 549.99.
Top 3. DJI Osmo Action 3
When looking for the best osmo action camera, you will need to pick the latest version of it until 2023, which is the DJI Osmo Action 3. It is one of the cheapest cameras you can purchase; however, its feature is only essential for a user might only need. With this device, you can easily use the front and rear touch displays with an additional stereo mic that is a great addition for people who want to vlog.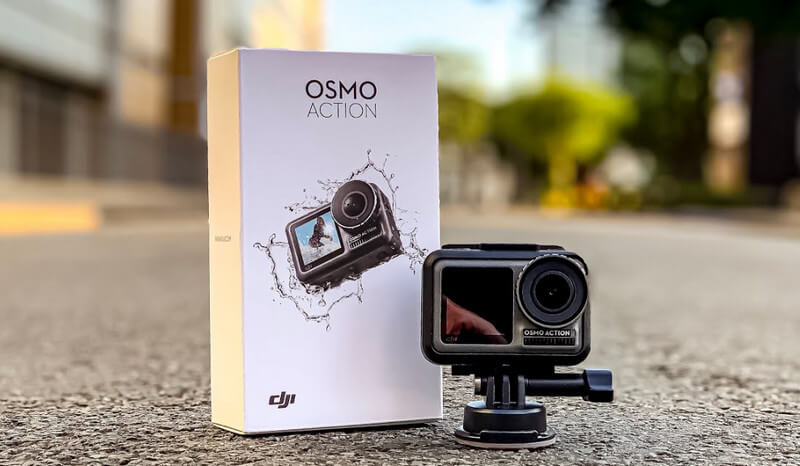 Specification:
Weight: 158 g.
Waterproof: 10 m or 52 feet.
Battery Life: 75 minutes.
Still Resolution: 20 MP.
Dimension: 70 × 44 × 31.8 mm.
4K120 is the highest possible output with slow motion.
Recording video with 4K60fps is possible.
Changing the lens filter is applicable.
Price:
Top 4. DJI Action 2
DJI Action 2 is one of the most miniature action cameras that could be your partner anywhere you are going. Compared to other camcorders we have mentioned, this device has an innovative way of mounting up the setup with the help of magnetic points. Even though the device is small, it still has the power to record videos with 4K120 easily, and you can use the snap-on accessories on the box if you want to wear them while recording. However, there have been concerns regarding the device, such as the battery and front screen, since they aren't waterproof. Also, the device occasionally starts to heat up when used longer.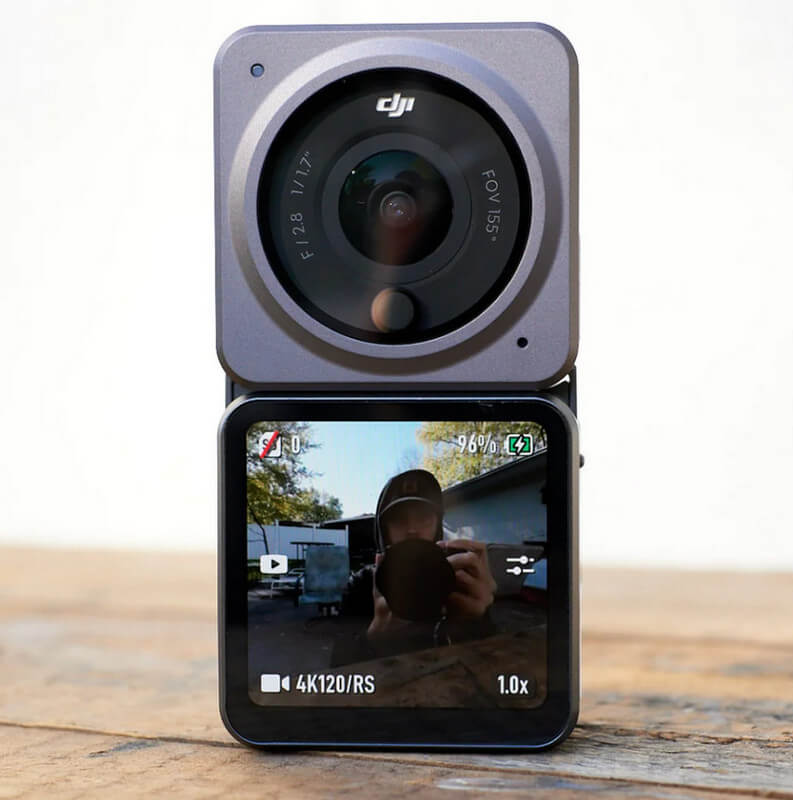 Specification:
Weight: 56 g.
Waterproof: 10 m.
Battery life: 70 minutes on average.
Still Resolution: 12 mMP.
Dimension: 39 × 39 × 22.3 mm.
4K120fps is supported on video and slow motion.
Timelapse 4K res. is the highest.
EIS RockSteady 2.0+ Horizon Steady for 1080p and 2.7K.
Webcam usage is possible.
Price:
Top 5. GoPro Hero 10 Black
GoPro Hero 10 Black isn't the latest version on GoPro because there is a newer GoPro Hero 11, but this device is still better compared to other competitors on the market. A faster processor can capture more frames at a higher resolution and the stabilization of GoPro video. Even though the newer version is much more powerful, this recorder is enough if you want a POV action to be added to your video's element. After recording, you can quickly transfer the files through Wi-Fi or USB on your mobile devices. Yet, there are times when the battery drains quickly, which limits everyone's recording, and additional payment for a GoPro subscription is needed, especially if you want to unlock the full feature of it, which would cost you $100 per year.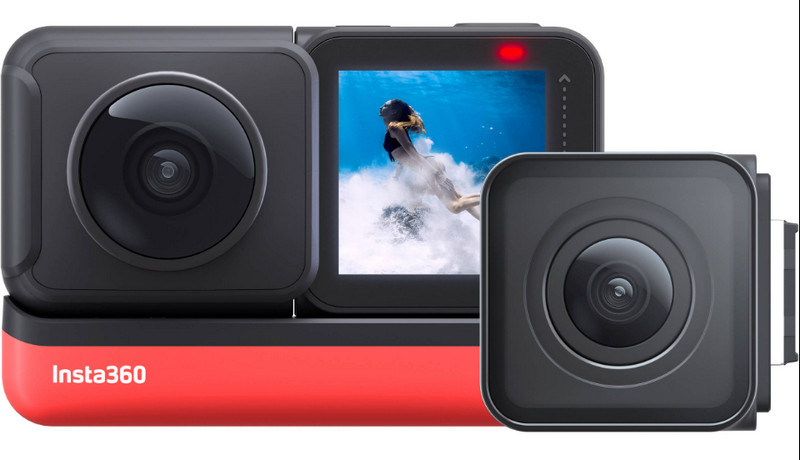 Specification:
Weight: 158 g.
Waterproof: 33 feet.
Battery Life: 75 minutes upto 120 minutes.
Still Resolution: 23 MP.
Dimension: 71 × 55 × 34 mm.
Its sensor type is CMOS.
Connect the device via WiFi, USB-C, and Bluetooth.
5.3K60p resolution is supported.
4K120p for slow motion.
It supports Media MOD.
Price:
Top 6. Insta360 X3
When you need a waterproof action camera that has a dual-lens, then Insta350 X3 might be the perfect fit for that criteria. The device might look like an old phone, yet it can do a 360 shot of your surroundings. Here, you can preview everything you have recorded or snapped on the big touch screen. Since it is an Insta, you can see that there different types of capture modes that it provides, and it is built slim as well. Despite the strengths, you will need to process the recorded video here before you can edit it, and some users need help executing the 360 recordings.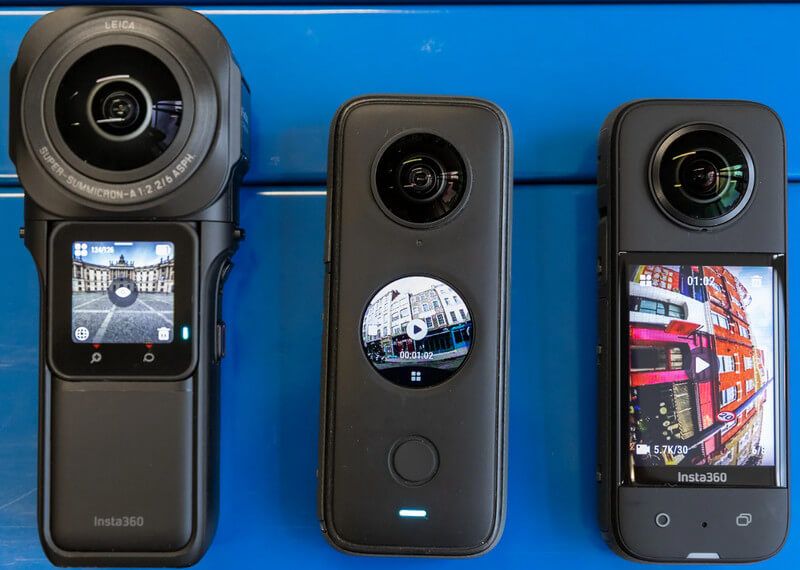 Specification:
Weight: 178 g.
Waterproof: 10 m.
Battery Life: 80 minutes.
Still Resolution: 18 MP and 72 MP.
Dimension: 114 × 46 × 33.1 mm.
The touch screen is supported.
5.7K30 HDR video output.
Price:
$ 499.99 camera only.
$ 599.99 camera with another add-on to the kit.
Part 2. Best Way to Edit Videos after Shooting on an Action Camera
Without a second doubt, Aiseesoft Video Converter Ultimate is the best video editor you can download on your PC to edit videos you have taken on your action camera quickly. With it, you can adjust the playback speed, enhance video quality, trim, compress, and do more digitally. Even though you don't have a professional touch on video editing, you can easily manipulate everything in here once you use it.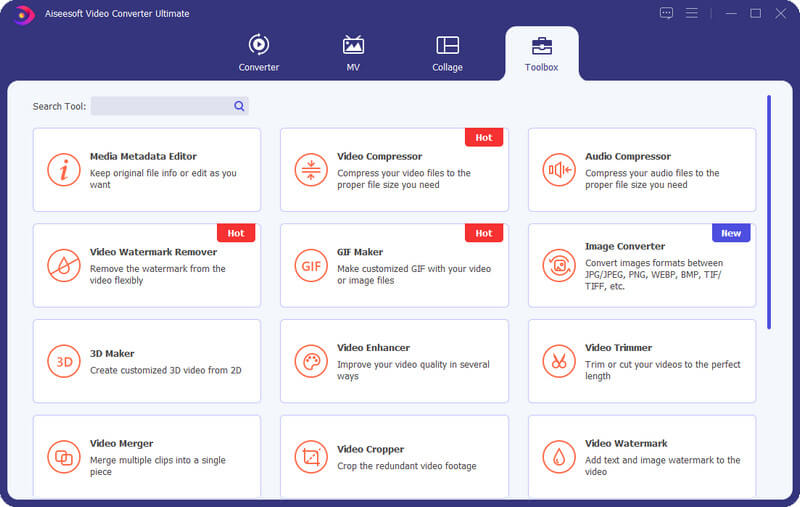 So, if you want to download the app on your Windows or Mac, you can click the download button that we have put below. If you are wondering, the download file doesn't contain a virus; it is safer and secures to download and use.