GoPro Camera Guide: How to Choose the Best GoPro Camera
Although the action cameras are firstly created for action-sports enthusiasts, they have become super popular among all people now, thanks to the release of the successive of GoPro cameras series. If you haven't tired one GoPro camera yet, I highly recommend you to buy one. It totally changes the way people use cameras. You would never image how convenient and cool you can record videos with such tiny device, especially when you are at travel or doing sports.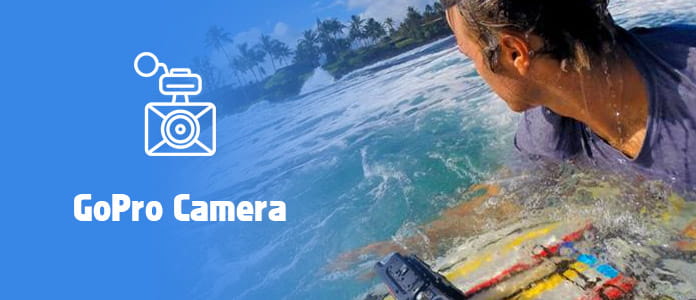 How to choose a GoPro camera? And where can I buy the best GoPro camera? To help you learn better about GoPro cameras, we have made this GoPro camera review. Continue to read, and I'm sure you'll find all the information you need.
Part 1. Comparison of best GoPro Cameras
Up till now, there are five popular GoPro video cameras you can consider: GoPro HERO5 Black, GoPro HERO5 Session, GoPro HERO4 Black, GoPro HERO4 Sliver and HERO Session. The following chart gives you a comprehensive comparison of all GoPros.
| Series | Weight | Waterproof | Touch display | Field of view | 4K recording | GPS | Price |
| --- | --- | --- | --- | --- | --- | --- | --- |
| GoPro Hero5 Black | 117g | 10m without housing | Yes | superwide/ultrawide/medium/narrow | 30fps | Yes | $400 |
| GoPro Hero5 Session | 74g | 10m without housing | No | superwide/medium/narrow | 30fps | No | $300 |
| GoPro Hero4 Black | 88g | 40m without housing | No | superwide/ultrawide/medium/narrow | 30fps | No | $280 |
| GoPro Hero4 Sliver | 88g | 40m without housing | Yes | limitedsuperwide/ultrawide/medium/narrow | 15fps | No | $360 |
| GoPro Hero Session | 74g | 10m without housing | No | ultrawide/medium | No | No | $150 |
Part 2. GoPro camera reviews
Now let's come to check out all GoPro cameras one by one.
1. GoPro HERO5 Black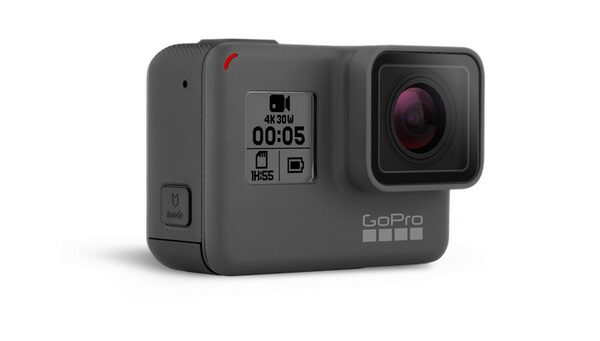 GoPro HERO5 Black 4K Action Camera is the newest GoPro product. Apart from all basic features of Hero5 Session, like waterproof body, Hero5 Black also comes with some creative features like raw photos, touchable screen, GPS, and faster frame rates options for video recording. Also, it is necessary to point out that GoPro Hero5 black camera is compatible with GoPro's Karma drone and Karma Grip stabilizer while the Session currently is not.
2. GoPro HERO5 Session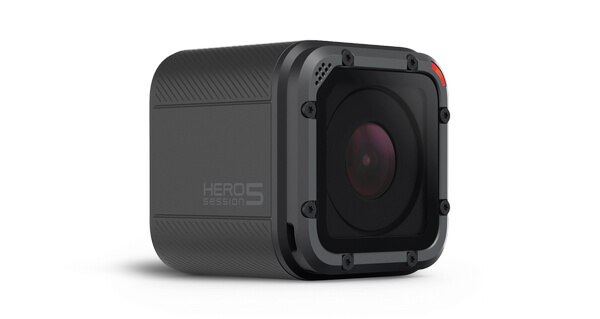 Hero5 Session is always recommended by professionals when it comes to the top-ended action camera. It has many impressive features and cheaper prices comparing with GoPro Hero5 Black. It is waterproof, and turns on & records with a single button press. Users can enjoy recording with 4K footage at 30fps and 1080p at 90fps. The built in GPS device will help you to get complete location based details on your tour. Although it doesn't come with touch screen, it can be controlled with voice commands.
3. GoPro HERO4 Black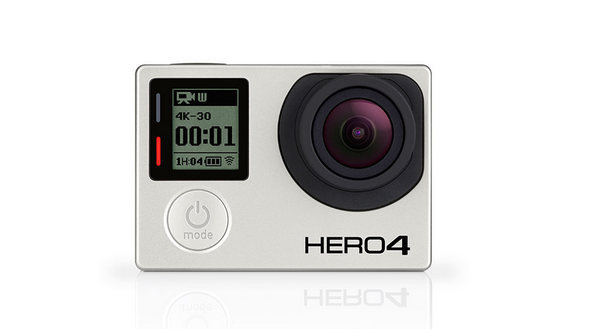 HERO4 is no longer available through GoPro, but it still can be found on Amazon, Best Buy or other places. This is the best camera GoPro made before Hero5. It offers excellent quality video, including at 4K up to 30fps. It doesn't have a built-in touch display but it is still compatible with the Karma drone. You can also get it in Surf (includes mounts for your surfboard) and Music (includes mounts made for music) editions.
4. GoPro HERO4 Sliver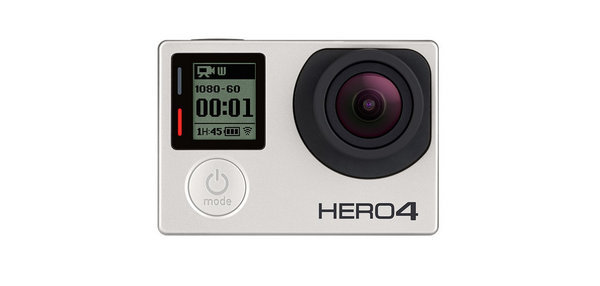 GoPro HERO4 has really achieved a balance of features and performance. Technically, the Silver can record 4K, but at a maximum of 15fps it isn't a mode we imagine anyone wanting to use. It looks a lot like the Hero Session, has built-in Bluetooth and Wi-Fi. Better than Hero4 Black which has a LED but no touchscreen, Sliver has both.
5. GoPro Hero Session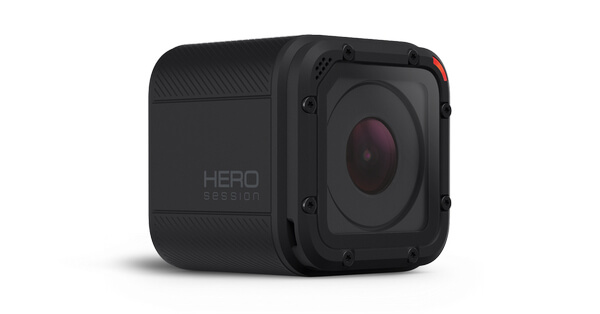 Hero Session was the lightest and smallest GoPro camera when it was firstly launched in July 2015. On account of that, it is still popular when you are mounting somewhere other cameras can't fit. The HERO Session video is exactly like the HERO5 Session in design, and is also waterproof to 10m without any housing required. It shoots up to Full HD 1080p resolution video and 8MP still images. All in all, it's sleek, compact, and user friendly.
These are all reviews we would like to give you for best GoPro cameras. You can compare all GoPro cameras and make your own decisions now.
Where to buy one GoPro camera? There are actually many online stores you can buy GoPro. The GoPro official sites now sell GoPro Hero5 Black, GoPro Hero5 Session and GoPro Hero Session. If you want to buy a cheap GoPro Camera, check Amazon, Best Buy, eBay, B&H, etc.
Part 3. Best GoPro video editor to get movie-like GoPro video
After you record your GoPro video, it is necessary for you to edit GoPro videos and make it look more professional. Here you can use the best GoPro video editor tool, which provides you many advanced video editing functions, and would definitely help you get the stunning effects.
Video Converter Ultimate
For Mac
Edit/enhance/crop/trim/merge GoPro videos easily.
Remove fisheye effectis from GoPro videos and photos.
Apply time lapse effects with GoPro video, add stylish transitions, watermark, and filters.
Stabilize and rotate video, equalize sound, and more.
Support GoPro videos from all cameras in the GoPro Hero line (including GoPro Hero 5, 4, 3, and 2).
In this article, we have mianly given you a complete comparison for best GoPro cameras, along with GoPro camera reviews. Still have more questions? Feel free to leave your comments down below.