The Best Carbon Copy Cloner Alternative for Mac
As we all know, there is a lot of valuable information saved on our computers. The problem is that the computer might fail unexpectedly, and then the files will probably disappear. That's why you need to backup your Mac data.
Carbon Copy Cloner is familiar to Mac users. It is a good data backup and recovery software. However, if you don't want to put up with its slower restoring speed, the failure to backup hard drive or other problems, you might want to try other alternatives that fit you best. In this post, we will introduce the Best Carbon Copy Cloner Alternative for Mac, and we also pick 4 more free alternatives for you to choose.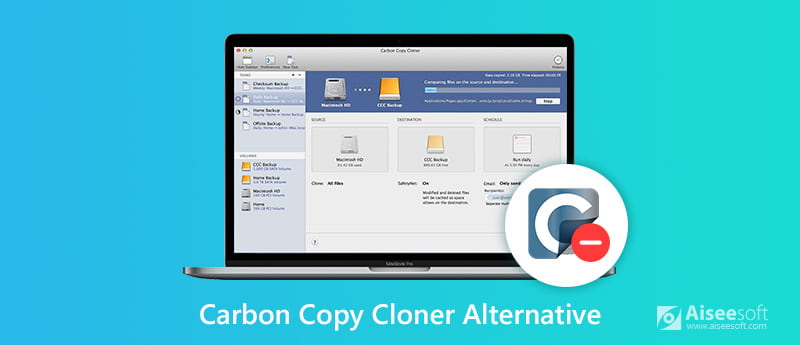 Part 1. What's Carbon Copy Cloner and Why Do We Introduce Its Alternatives?
Carbon Copy Cloner is a primary tool used on Mac for data backup and restoration, hard drive copy and clone. When your hard disk goes wrong, you can boot the Mac from your backup and keep working.
Now that Carbon Copy Cloner is such an essential tool for Mac users, why do we still write this guide to introduce other similar software? That's because when users use Carbon Copy Cloner, there still exist some unresolved issues, such as slow restoring speed, complete backup failed, failing to boot cloned hard drive, etc. When you meet the above problems, you can turn to other alternatives to help you complete data backup or restore. Then you can quickly get right back to work.
Part 2. The Best Carbon Copy Cloner Alternative for Mac
When you have trouble in using Carbon Copy Cloner to recover data, it's better to turn to use credible and reliable alternative software.
We're glad to share a simple but powerful Mac data recovery tool called Aiseesoft Data Recovery. It is the advanced recovery tool to recover deleted/lost data from the computer, hard drive, flash drive, removable drives, memory card, etc. So when your Mac's storage system goes wrong, you can quickly retrieve any lost data and get right back to work.
Why Choose Aiseesoft Data Recovery as the Best Alternative to Carbon Copy Cloner?
Easy and safe to recover any data type
It is easy and safe to get back any deleted or lost data including image, document, audio, video, email and more.
Accessible to check recoverable devices
It can recover deleted or lost data from the computer, hard drive, flash drive, removable drives, memory card, etc. with ease.
Data recovery process is suitable for all situations
Many reasons may cause the data loss on your computer, such as unexpectedly crashed software, computer crashed, wrong formatted drives, unexpectedly operations, partition deleted, virus attack, etc. However, this all-in-one data recovery software offers you the complete recovery to get all deleted or lost files back.
Powerful search function to quickly find lost data
This all-featured data recovery software enables you to scan and find deleted data according to the specific data type and hard disk drive.
Clear interface
The interface is extremely streamlined. You can recover data by selecting the specific data type and hard disk drive.
Steps to Use Aiseesoft Data Recovery to Recover Deleted or Lost Data:
Step 1:
Download Aiseesoft Data Recovery
Free download this Mac Data Recovery to your computer. Install and launch it immediately. In the main interface, choose
Mac Data Recovery
.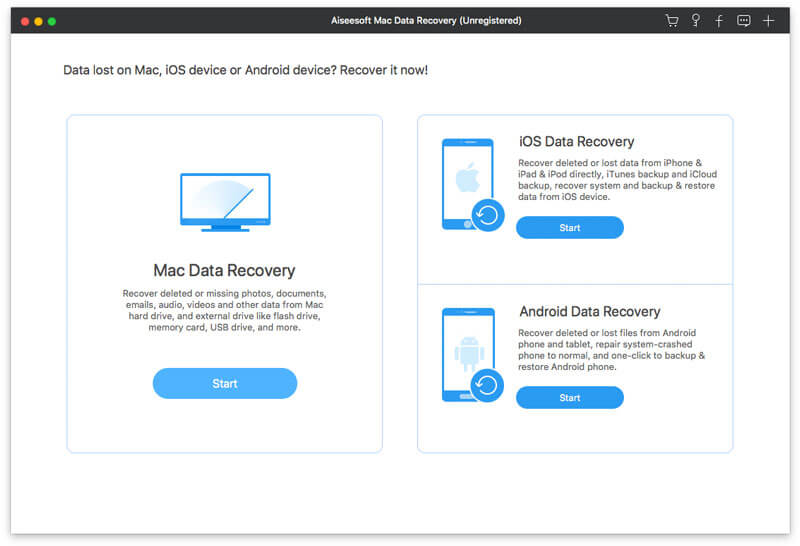 Step 2:
Choose data type to scan
Choose data type and location of lost or deleted data. Then click
Scan
to get a quick scan on your hard disk drive or removable drive.
Note: If you can't find the lost or deleted data, you can click Deep Scan to try again. Deep Scan will take more time to complete the whole scanning process, but it will offer you all possible results which can be restored.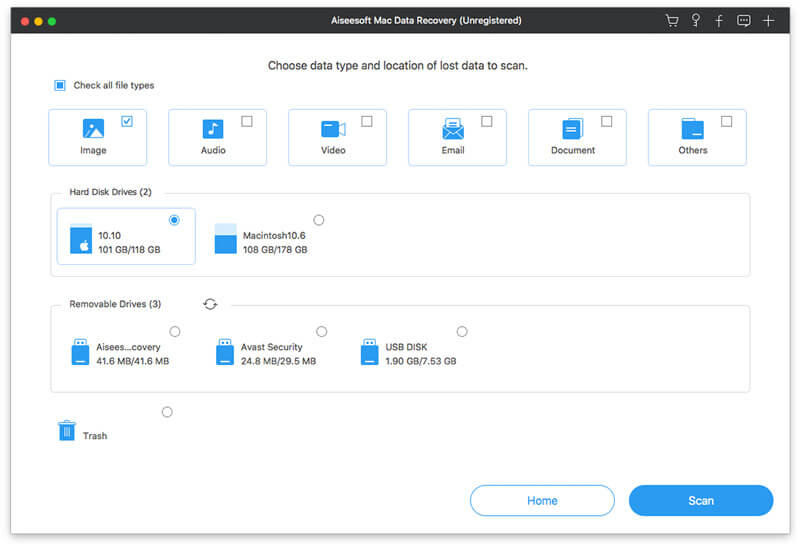 Step 3:
Recover data
Check the data you want to recover. If you want to find a certain file quickly, you can use the
Filter
function. In the end, click
Recover
to start recovering your data.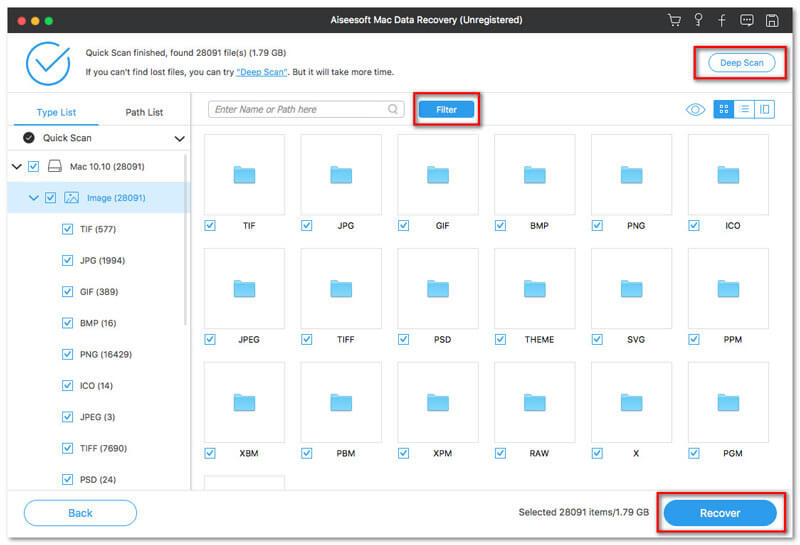 With Aiseesoft Data Recovery, your lost or deleted data can be recovered.
Part 3. 4 More Free Alternatives to Carbon Copy Cloner for Mac
Since there are a lot of free backups for Mac, if you don't know which one you should try, you can refer to our recommended Mac backup tools.
Time Machine
Time Machine is one of the easiest methods of backup. It is easy to set up and use. Once you set it up, Time Machine will automatically take care of everything for you Mac. It is entirely free and simple to use. But it isn't perfect, it hasn't a local backup. So we would recommend you use at least one other solution as well.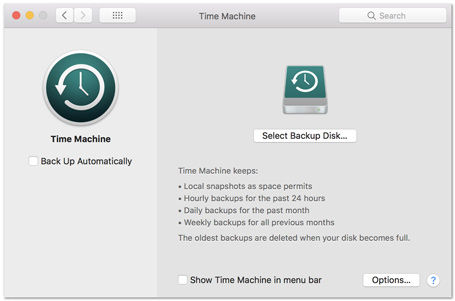 SuperDuper!
Super Duper is a backup and data recovery program for Mac OS X. This program is capable of making the fully bootable backup of the entire Mac device. The UI is simple where all of the available features and tools are arranged in a proper format. However, it cannot choose specific folders or files to back up and it is slower than other solutions.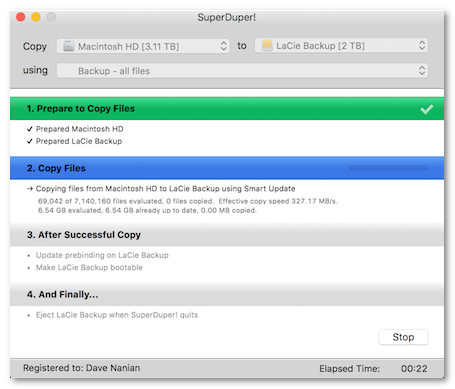 Mac Backup Guru
Mac Backup Guru is the data backup and backup management software for the Mac operating systems only. It lets its users schedule the synchronizations, make bootable backups and even create the snapshots as well. It is highly configurable and easy to use. But its user manual is just an infographic rather than detailed text.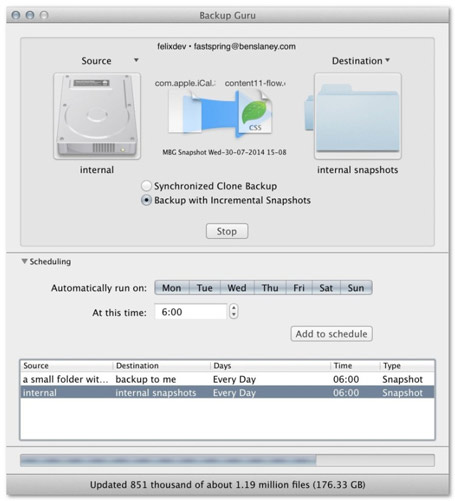 iDrive
IDrive is an online backup service. It can backup and retrieve data in less than a week via physical storage shipment, ensuring no bandwidth usage. Note that you can back up 5GB without paying anything. If you need more backup space you can choose the Personal 2 TB plan for first year which, as of November 2019, is $52.12 a year.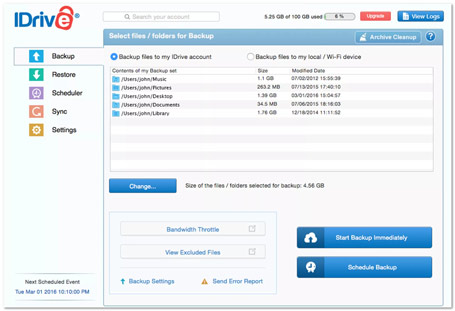 Get Backup Pro
Get Backup Pro is basically used to make backup, folder synchronization, disk cloning and for several other purposes as well. It can back up your entire hard drive or only the folders you specify. You can use it to create bootable clones of your Mac's startup drive and to synchronize files and folders on different drives. However, it doesn't provide a data log of backup activity and it has no cloud support.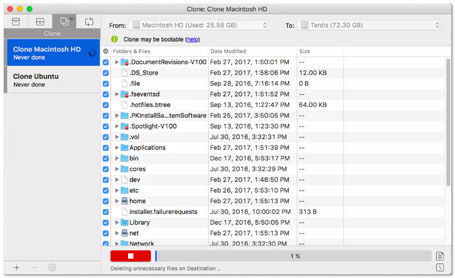 Conclusion
When you fail to recover the lost or deleted data on Mac with Carbon Copy Cloner, the best alternative to Carbon Copy Cloner is Aiseesoft Data Recovery. You can use this Mac data recovery software to get your lost or deleted data back. Or you can try some free CCC alternatives to backup your Mac. Hope that you can find a suitable Carbon Copy Cloner alternative to backup and recover your data on Mac.

Leave your comment and join our discussion