DLNA Payer - Play DLNA Media on iPhone Android Windows Mac
DLNA, Digital Living Network Alliance, is the created to develop and promote a set of interoperability guidelines for sharing digital media among multimedia devices under the auspice of a certification standard. DLNA works with cable, satellite, and telecom service providers to provide link protection on each end of the data transfer.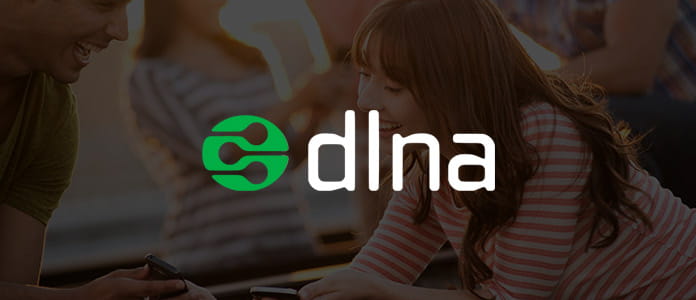 For playing DLNA content, you need to enable your devices to obtain DLNA certified status. Till now, a wide of devices like televisions, tablets, phones, Blu-ray players, set top boxes (STBs), personal computers (PCs), game consoles etc. can view subscription TV content.
However, still some devices fail to play DLNA content. In this post, we will share you some DLNA players so that you can play DLNA media files on Windows, Mac, Android and iPhone.
Part 1. How to play DLNA content on Windows or Mac free with VLC player
VLC Player is the free media player that plays DLNA and UPnP content from your local network. What you need to do is to download VLC to your Windows computer or Mac, and enable both devices that you want to share content to the same network or Wi-Fi.
Step 1 Run VLC on your computer, click "Media" > "Stream".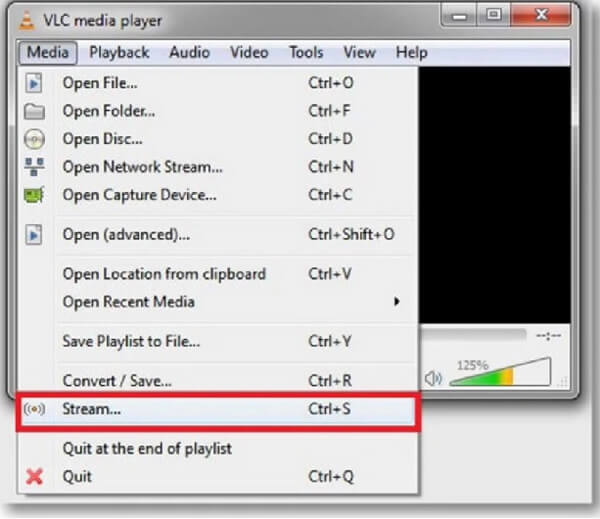 Step 2 Click "Add" under "File" to select the file that you want to stream over network. For streaming multiple files, you need to put the multiple files into the playlist.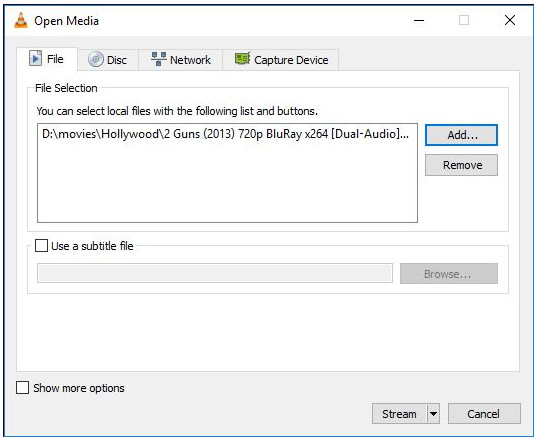 Step 3 Click "Next" to go to one label with name "New Destination" > Select " RTP/MPEG transport stream" from the drop-down menu and click "Next" to proceed.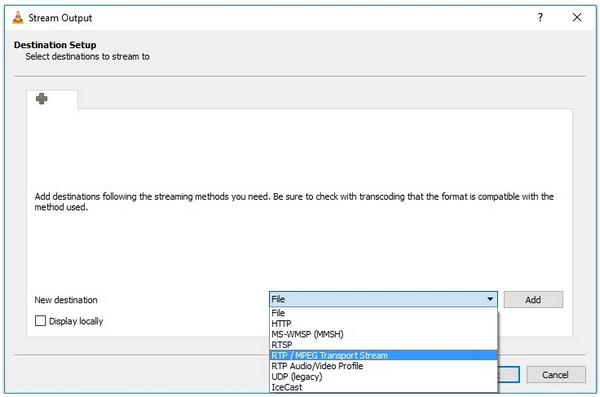 Step 4 Uncheck "Active Transcoding" > "Next".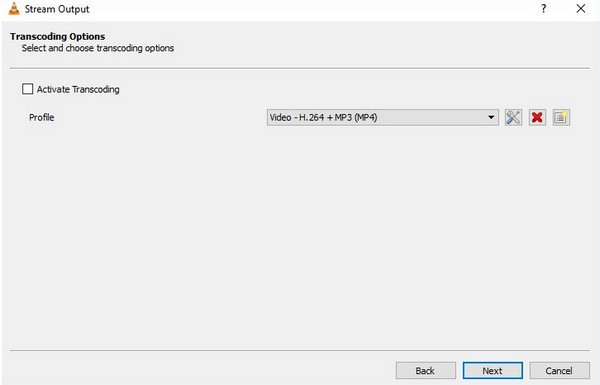 Step 5 Input the local IP address of the device where you want to steam, and leave "Base port" as default, and click the "Label" button.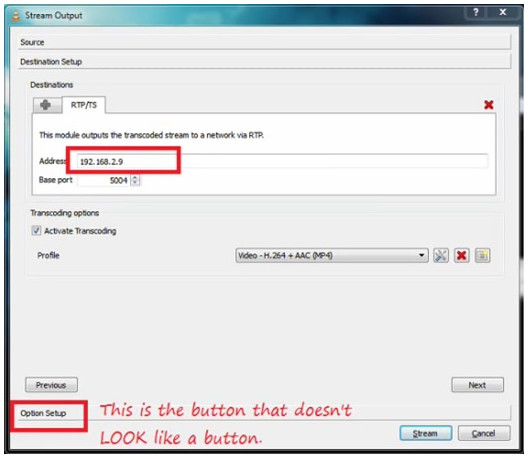 Step 6 Checkmark "Stream all elementary streams" > "Stream".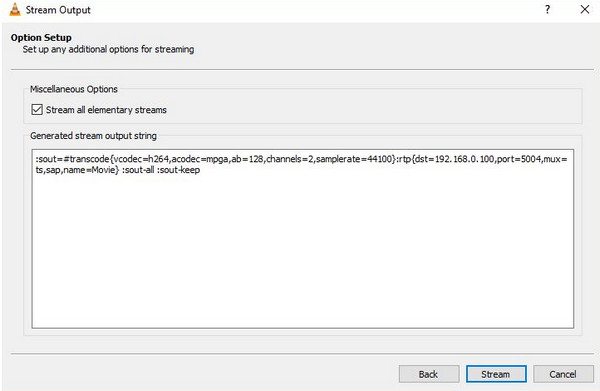 Step 7 In the VLC interface, click "View" > "Playlist" to view the whole playlist.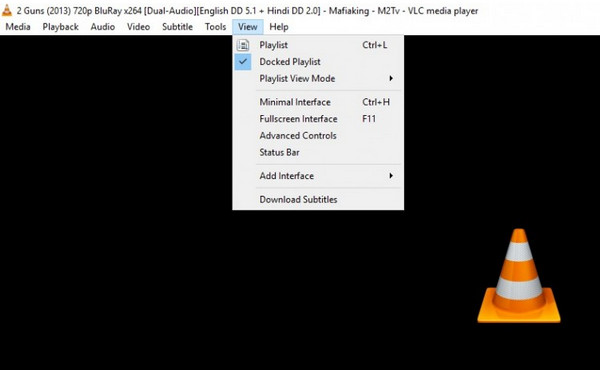 Step 8 Click " Network Stream (SAP)" from the left side menu, and you will find the name of stream that you have added. Click "Play" to start to play videos on your other devices.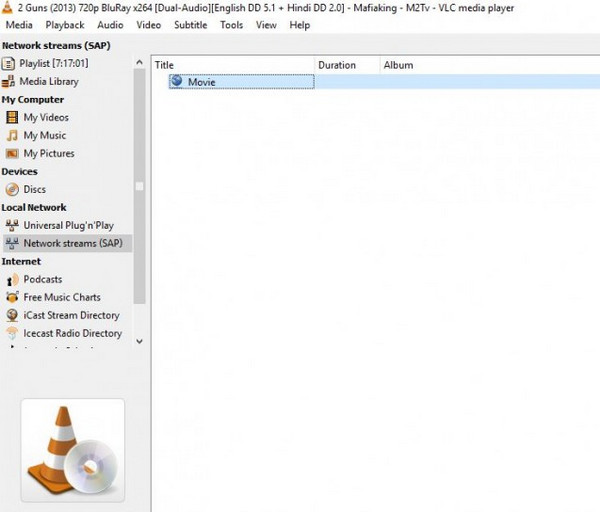 In this way, you will be able to play video, music, Blu-ray, DVD files easily on other devices.
Part 2. DLNA player for Android and iOS
In this part, we will directly share you some DLNA player so that you can easily play the media file on your Android or iPhone iPad easily.
DLNA Player - Android DLNA player

DLNA Player is the DLNA player for Android phone. You can use this APK to discover the device automatically without configuration. You are allowed to browse the media library to find your favorite MP3, MP4, MPA, FLAC, OGG, 4GP files. Built-in image viewer with zoomer to visualize your photos, and the play history will be kept for your next playback. Also, media medias are forwarded to other player installed on your phone like MX Player, VPlayer, etc.
SmartStor Fusion Stream - DLNA digital media app for iPhone iPad

SmartStor Fusion Stream is the DLNA player on iPhone, iPod and iPad. This app enables you to playback music, pictures and video files (MP4, MOV, MP3, AAC, etc.) stored on SmartStor Digital Media Servers, Windows Digital Media Servers (WinXP, Vista and Win7), and other DLNA/UPnP Digital Media Servers in the market. You can also browse Digital Media Servers while music plays in the background or Upload and Download Digital Media at the same time. iOS multitasking is fully supported.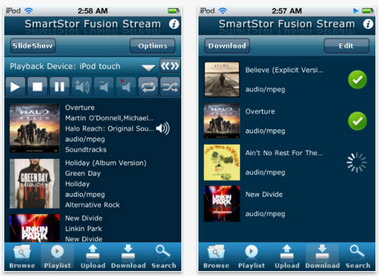 Till not the conclusion should be made that DLNA player is the good way to stream and play DLNA content with local network, which makes you share media files conveniently. Select the most suitable DLNA player to enjoy your streaming media party.
Similar to DLNA content streaming, another stream content service from Samsung is AllShare Cast, which enables you to mirror Samsung screen on TV for bigger vision. For more details, please visit: AllShare Cast for Samsung.