How to Use JW Player to Embed Video
If you never worked with JW Player before, you must feel confused when you first use JWPLAYER to embed videos or audios on your site in the category. JW Player powers online publishing, with clients ranging in size from Fortune 500 companies to individual bloggers. It is a very powerful and helpful program. But for many users, they still don't know how to use make JW Player responsive. In this post, we will tell you a basic introduction of JW Player. What's more, we will give you a simple guide to show you how to embed media files with JWPLAYER.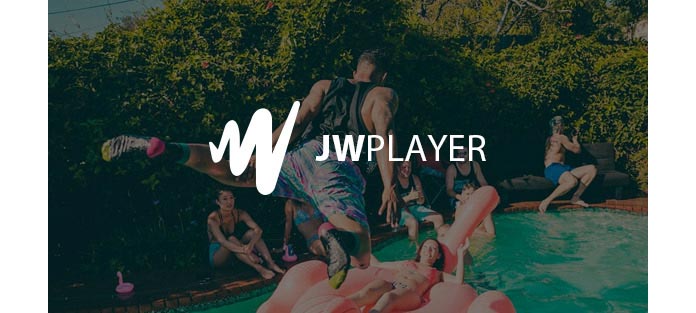 What is JW Player

JW Player was developed in 2005 as an open source project. It has the capability to embed videos and audios into web pages. JW Player is used both by news, video-hosting companies and for self-hosted web videos. It supports Sliverlight playing and can easily handles FLV, MP4, VP8, WEBM, MP3, AAC, JPG, PNG, GIF and more. In addition, this advanced JW Player can be customized and extended to meet your needs.
JW Player provides video professionals with powerful and flexible technology. It enables you to deliver your videos seamlessly and instantly. Moreover, you can easily manage video publishing at scale. With the fastest feature-rich video player, you can be confident that your videos will start quickly and stream smoothly every time, keeping viewers engaged.
Deliver your video instantly
With the all-featured JW Player, you will find out that your video can start very quickly and stream faster than before. That is the reason why JW Player is more and more popular, reaching one billion unique every month.
Manage video publishing at scale
Users are able to use JW Player to manage and segment videos. It is easy for enterprise publisher to manage video publishing at scale. In addition, JW Player has APIs, which let publisher and developers control and align with their own workflow.
Capture the most advertising revenue
JW Player support each video advertising standard, such as VPAID as well as VAST. JW Player integrate video smoothly with ad server, ad exchange, ad network. Users will maximize online video ad revenue on any browser and device, including mobile & OTT platforms.
How to install JW Player
You need to download JW Player to your computer from it official site. After that, you have to extract it. If you are using a Windows, you can right click on the zip file and select "Extract". If you are a Mac user, simply double click the file and it will extract automatically.
1. Connect to your site with a FTP application. First, you need to use the free open source application FileZilla.
2. Create a folder called "jwplayer" in the root of your domain, so that you get something like this: www.yourdomain.com/jwplayer/
3. Open the JW Player folder on your local computer and transfer the following files to the "jwplayer" folder in your domain:
jwplayer.js
player.swf
4. Once uploaded, you can close the FTP application. JW player is installed now and you can start to embed media files with JWPLAYER.
How to embed video with JW Player
After you download and install JWPLAYER on your computer, you can take the following guide to embed video on your site.
1. Set up a basic video with HTML5 fallback. You are freely to customize various parameters according to the actual situation.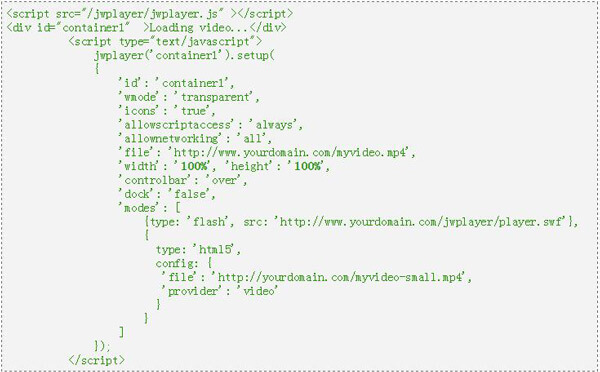 2. If you are not acquainted with the Flash and HTML5 fallback modes, you can set different videos for desktop computers and mobile devices.

In this way, you can handily embed a video with JW Player.
If you want to play media files on your computer, the professional Free Media Player can always be your best choice. You can free download it and have a try.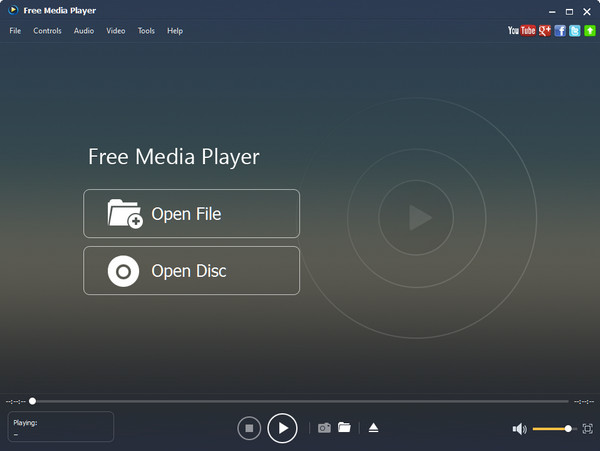 In this post, we mainly talk about what JW Player is and how to embed video with JW Player. Hope you can get a better understanding of JW Player after reading this article.