Top 10 Alternatives to VLC Media Player
VLC Media Player, developed by VideoLAN, is a free and open-source cross-platform multimedia player and framework that supports to play most multimedia files and streaming videos, and you can free download VLC player for Windows/Mac easily.
Although there is no denial that VLC player is one of the leading media players, it comes with some troublesome issues people can't bear with, such as the annoying "Rebuilding Font Cache", play HD videos with shutter, unfriendly user interface, bugs to VLC player update, etc.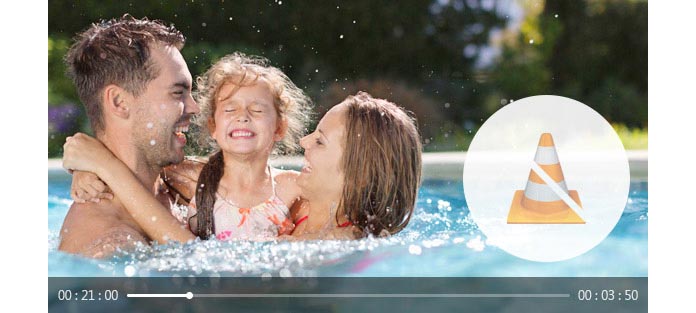 You should know that VLC player is not the only good media player. There are also many media player software available that's better than VLC Media Player. In this article, we have listed 10 best Alternatives to VLC player for Windows/Mac, hope they can help you.
Part 1. VLC alternative for Windows 10/8/7
1. Best Windows VLC alternative - Blu-ray Player
Aiseesoft Blu-ray Player is the best alternative to VLC Player for Windows. This media player support any frequently-used video/audio formats, like MP4, H.264/MP4 AVC, H.265/HEVC, MPG, M4V, TS, MTS, M2TS, MXF, RM, RMVB, WMV, ASF, MKV, AVI, 3GP, F4V, FLV, MP3, FLAC, AIFF, OGG, etc. You can also use it as a 4K/HD video player for H.264/MPEG-4 AVC, H.265/HEVC, TS, MKV, AVI, MOV, etc. As the name indicates, this Windows VLC Player alternative features playing Blu-ray disc, Blu-ray folder and ISO file. So if you are looking for a way to play SD/HD file smoothly, this would be your option.
Aiseesoft Blu-ray Player
A powerful Video player that could play MP4, H.264/MP4 AVC, H.265/HEVC, MPG, M4V, TS, MTS, M2TS, MXF, RM, RMVB, and more files smoothly.
Support to play any video formats including HD and 4K.
Play Blu-ray disc/folder/ISO file on your computer.
Lossless sound effect as well as HD image quality.
2. Daum PotPlayer
https://potplayer.daum.net/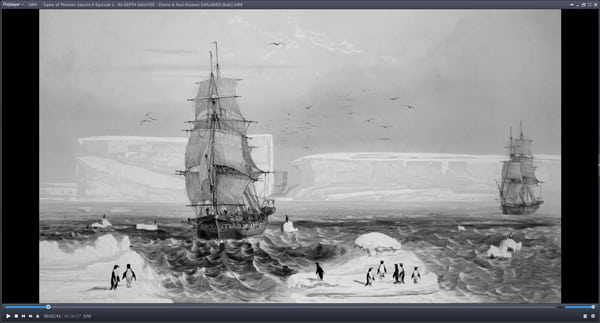 Daum PotPlayer is a pretty awesome free alternative to VLC player for Windows. It can play nearly all media files without requiring additional codecs yet supports OpenCodecs. PotPlayer makes it easy to select options like file associations, visualizations, subtitle formats including ASS/SSA. It also supports DVXA, CUDA, QuickSync, trying to get the best out of what you have.
Key Features:
➤ Advanced VLC player for Windows alternatives with multiple functions.
➤ Enhanced H/W-acceleration, easy to manage variety of codecs.
➤ Perfect multimedia player for Windows 8.1/8/7/Vista/XP, 32 bit and 64 bit all included.
3. KMPlayer
http://www.kmplayer.com/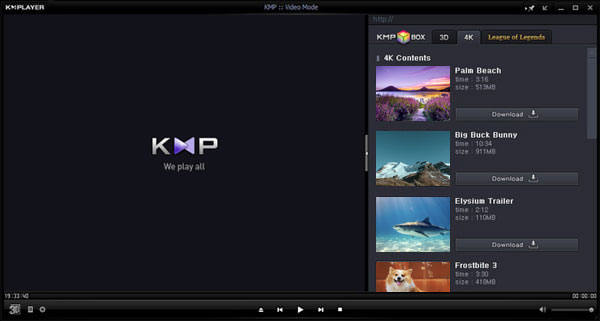 KMPlayer (KMP) is a lightweight media player for Windows 7/Vista/XP/2000. The support of a wide variety of music and video codecs makes it a real alternative of VLC player. KMPlayer provides many customizable settings, you can slow down or increase playback speed, select parts of a video as favorites, do A-B repeats, choose your favorite skins and color schemes, etc.
Key Features:
➤ Support to play tons of videos files, including AVI, WMV, FLV, MKV, etc.
➤ Support for high quality movies including 3D, 4K and UHD.
➤ Play incomplete or locked files while downloading or sharing.
4. GOM Player
http://player.gomlab.com/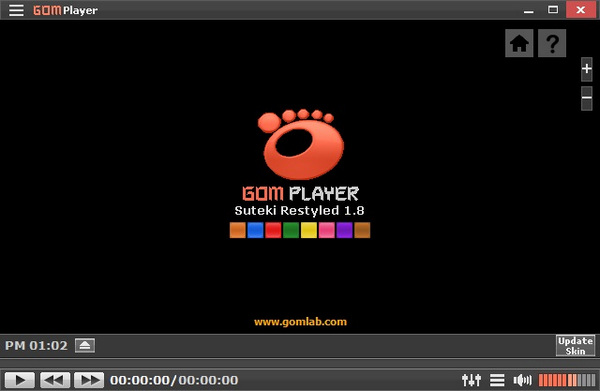 GOM player is a completely free video player you can use instead of VLC Player for Windows. Like VLC Media Player, the built-in codecs enables GOM Player to play all popular video formats. Compatible with Windows 8.1/8/7/Vista, GOM player gives you the perfect DVD playback function that sucks on VLC player or Windows Media Player.
Key Features:
➤ Comprehensive file support including AVI, MP4, MKV, FLV, WMV, MOV and more.
➤ Advanced features and customization makes it more likable than VLC.
➤ Available in Android and iOS versions. Perfect as VLC player for iOS/Android alternative.
5. SMPlayer
http://smplayer.sourceforge.net/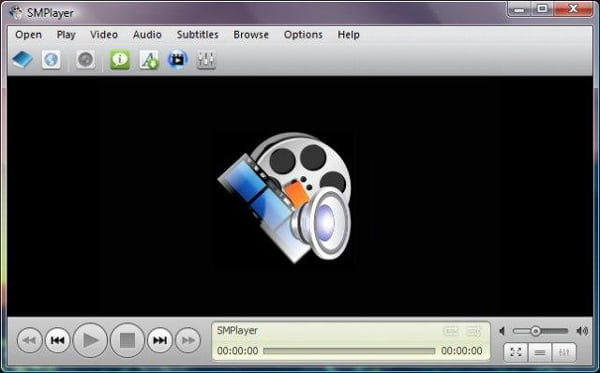 SMPlayer is another free media player for Windows and Linux that can compete with VLC player for Windows. With powerful built-in codecs, you can free download this VLC player alternative and play virtually all video and audio formats. One more interesting features is that SMPlayer can remember the settings of all files you play, so that you can resume at the same point you left it.
Key Features:
➤ SMPlayer supports the most know formats and codecs: AVI, MP4, MKV, MPEG, MOV, DIVX, H.264, etc.
➤ Use the award-winning MPlayer as playback engine, guarantee you the perfect video playing experience.
These are all five VLC Players for Windows alternatives we showed you. Apart from these great media players, you can also try to free download other Windows VLC Players alternative including Final Media Player, Wondershare Player, Zoom Player, Windows Media Player, MediaMonkey and more.
Part 2. Mac player like VLC for Mac
1. Best free Mac VLC replacement - Free Mac Media Player
Free Mac Media Player is the perfect option when it comes to VLC Player for Mac. As the best free all-in-one media player for Mac users, you can free download this VLC Mac alternative and watch any movie/video/audio files on Mac smoothly with lossless video/audio effect.
Aiseesoft Free Mac Media Player
Aiseesoft Free Mac Media Player is the total freeware to play any video files on your Mac.
Play popular video/audio formats including MP3, AAC, OGG, MP4, AVI, MKV, MOV, etc.
Keep original 1080p HD/4K video quality.
Support 3D video playback.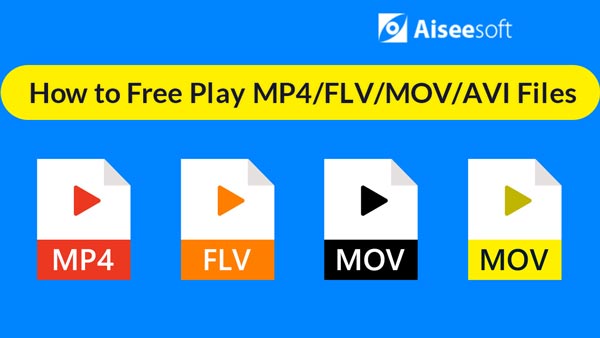 2. MPlayerX Media Player
http://mplayerx.org/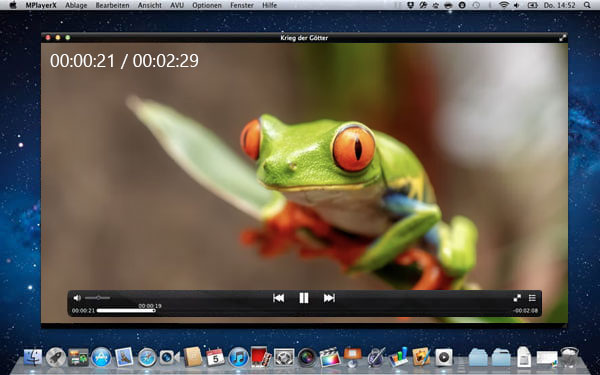 Similar to VLC Player for Mac - MPlayerX is an open source project which aims to be the most powerful, beautiful and easy-to-use multimedia player on Mac OS X. It can decode almost any file format on Mac. MPlayerX is inspired by QuickTime Player X. With a black interface and in-frame controls, MPlayerX makes you focus more on the video.
Key Features:
➤ Play almost any file format and stream video.
➤ Intelligently detecting the encoding of subtitle. No need for encoding conversion.
➤ Apple Remote support, play video and enjoy home theater.
3. Movist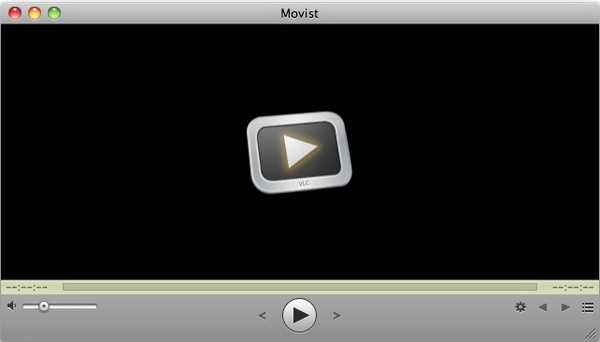 Based on QuickTime and FFmpeg, Movist is called to be "the real alternative to VLC for Mac". this VLC player alternative for Mac features a simple and minimal UI with the control panel and playlist windows appearing as HUD panels. What's more, Movist distinguishes itself with its high quality capture features.
Key Features:
➤ Many video & audio codecs supported
➤ Simple and straight forward options available for all kinds of adjustment in the interface.
➤ H.264 video decode acceleration.
4. QuickTime Player
https://support.apple.com/quicktime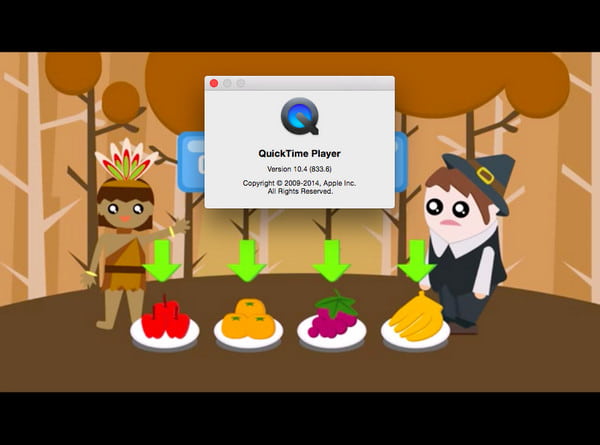 As the default media player for Mac running OS X, QuickTime is the most trustable VLC media player for Mac alternative. QuickTime player has multimedia functions including record Mac screen, play video of all popular formats, stream and view videos from Internet, etc.
Key Features:
➤ Wonderful compatibility while playing videos from hard disk drive and Internet both.
➤ Powerful video editing and conversion functions.
5. DivX Player
http://www.divx.com/en/software/player/features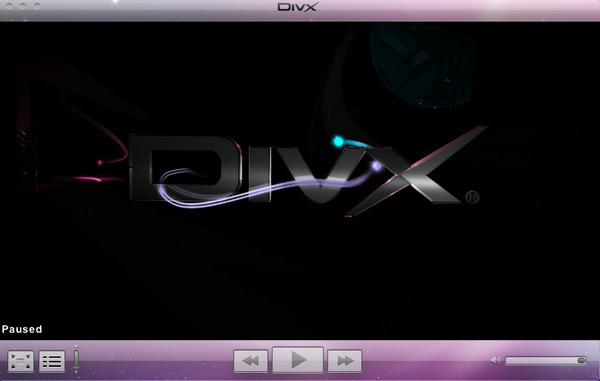 For those who left VLC player for Mac just because it cannot handle the high-quality video files well, DivX Player should be their first choice as it supports 4K Ultra HD. Besides, DivX Player is quite different from other media players which are only good for watching AVI, DIVX, MKV, MP4 and more video files, this VLC Player Mac alternative allows you to stream video to devices that are DLNA compatible.
Key Features:
➤ Perfect VLC Player for Mac alternative to play 4K ultra HD videos.
➤ FF/RW features allow you to jump to your favorite chapter directly.
➤ DivX Media Server: Stream to TV, Chromecast, tablets and more.
Apart from VLC player for Windows or Mac alternatives, you could still find Android or iOS player like VLC, BSPlayer, MX Player, Video Player Perfect, Style Jukebox, OP Player, etc. which enables you to play video file on mobile phone easily.
This page focuses on introduction of VLC Player alternatives for Windows and Mac. Hope you cna find the best one by yourself.
Extended reading: If you want to play DVD or Blau-ray files, then you could jump to CyberLink PowerDVD and Its Replacements.