Part 1. What Is Firefox Password Manager
As a Mozilla Firefox user, while hanging on the internet, you can use its browser password manager to easily save and fill logins for different websites. Firefox password manager is the built-in password management tool to help you store your account, passwords, and other related logins to access websites. It offers a convenient way to quickly log into your account and find saved passwords.
Firefox password manager can remember and store your sensitive information securely. It saves you time for login and avoids the hassle of remembering different passcodes. The next time you visit the website, Firefox password manager can automatically log you into it.
This official password manager gives you a trustworthy way to access your identity, store personal information, and more. With Firefox password manager, you can handily view, edit, and manage passwords in the Firefox browser. For super security, it gives your computer a primary password.
Part 2. How to Use Firefox Password Manager to Save, Edit, and Delete Logins
Where is the password manager in Firefox? How to access your saved passwords? This part will guide you to use this Firefox password manager. You can use it to remember, view, manage, edit, and remove logins and passwords in Firefox.
Remember passwords with Firefox password manager
When you open a web page that requires your login, you can enter your username and the related password to move on. If you haven't stored information for the website, Firefox will prompt if you want to save this login.

If you want Firefox password manager to remember your account information, you can simply click on the Save button. If you prefer to skip saving your username and password this time, you can choose Don't Save. To tell Firefox password manager to never keep usernames and passwords for this current site, you can click the drop-down menu of Don't Save, and then choose Never Save. Click here to get how to screenshot on Firefox.
How to manage passwords in Firefox
To check and edit your saved usernames and passwords in Firefox browser, you can click the menu button in the upper-right corner to open the application menu panel. From the drop-down menus, select the PPasswords option.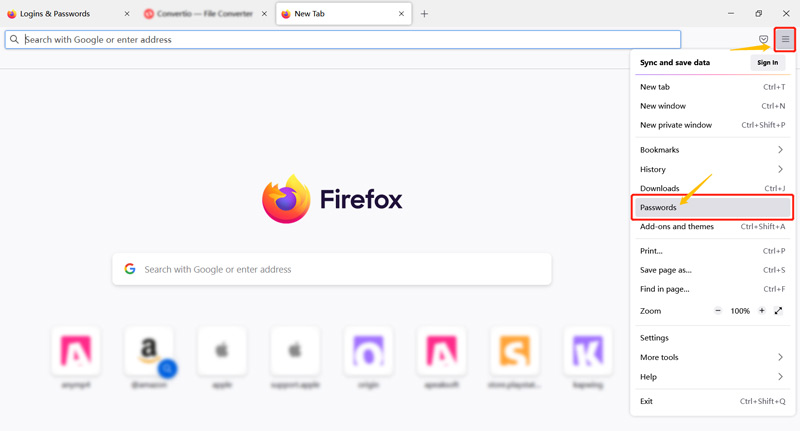 After clicking on Passwords, you will be taken to a Logins & Passwords page. Here you can freely check, copy, edit, or delete your saved logins. All your logins will be listed on the left panel. You can click on one login to highlight it, and then view detailed information on the right. You can click on the Edit, Remove, or Copy button based on your need.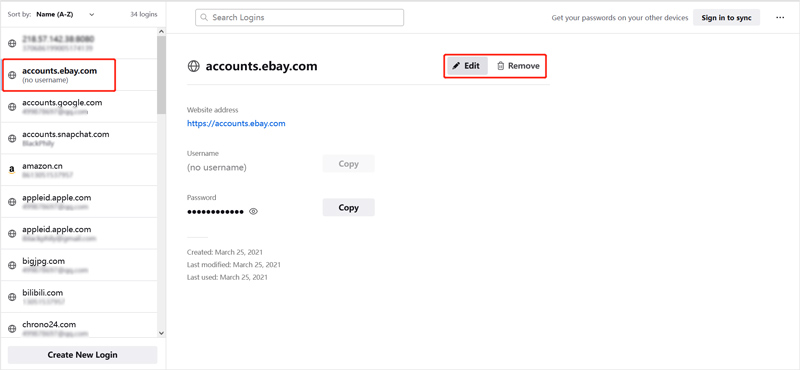 How to quickly remove all Firefox passwords
For the security and other reasons, you may want to remove all your logins from the Firefox web browser. When you enter the Logins & Passwords page, you can click on the 3-dot Open menu button in the top-right corner, and then choose the Remove All Logins option.

In the pop-up Remove all logins window, tick the checkbox of Yes, remove these logins, and then click on the Remove All button to confirm your operation. Click here to learn how to uninstall Firefox with ease.
How to change Firefox password management feature
Firefox is set to save your login information including usernames and passwords by default. If you want to change browser settings and adjust the Firefox password management feature, you can click on the menu button and then choose Settings from its dropdown.
In the new Settings page, you can click the Privacy & Security panel on the left, and then scroll down to locate the Logins and Passwords section. Here you can customize various Firefox settings.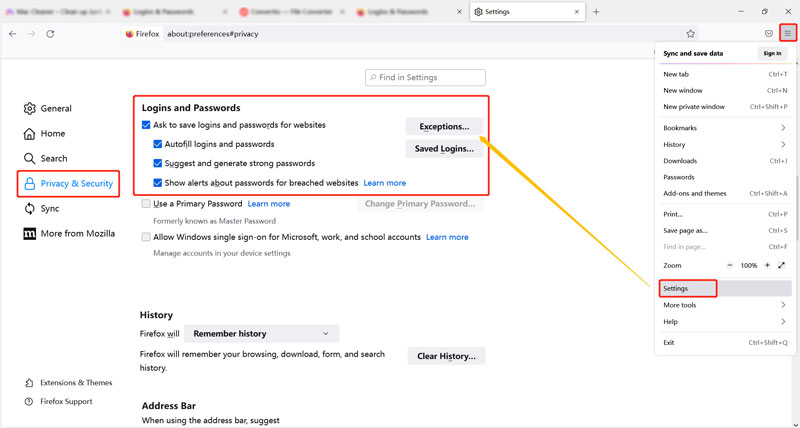 If you want to prevent Firefox from saving logins and passwords for a certain website, you can click on the Exceptions button, and then enter the address of the website. Click the Save Changes button to confirm that.
Professional iPhone password manager you may like to know
As an iOS user, you may want to find, view, and edit all types of passwords saved on your iPhone and iPad. You can use the all-feature iPhone Password Manager to do that. It offers a convenient way to manage various important passwords including iCloud Keychain, Apple ID, screen-time passcode, Firefox passwords, credit cards, Wi-Fi passcodes, email logins, google passwords, and more.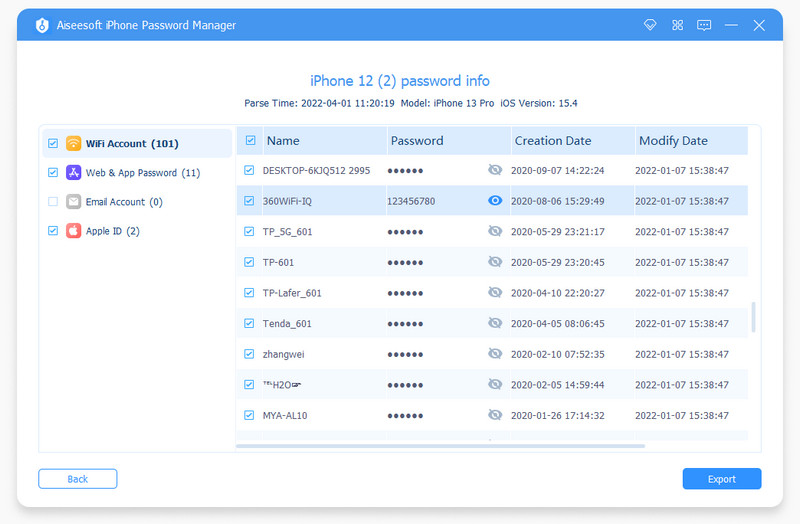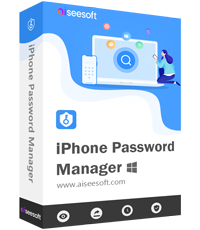 Downloads
Find and check all types of passwords on your iPhone and iPad.
Support passwords like iCloud Keychain, various logins, Google passwords and others.
Export all your iPhone passwords for transfer or backup purpose.
100% safe to use and secure all your privacy and personal files.