5 Best ID3 Tag Editors Worth to Use on PCs and Mac Computers
ID3 tag is the metadata container used in MP3 audio files. It contains the information such as title, artist, album, track, year, cover photo and more. If you download music from unofficial sources, it usually comes with no metadata. To add the information, you will need an ID3 Tag editor.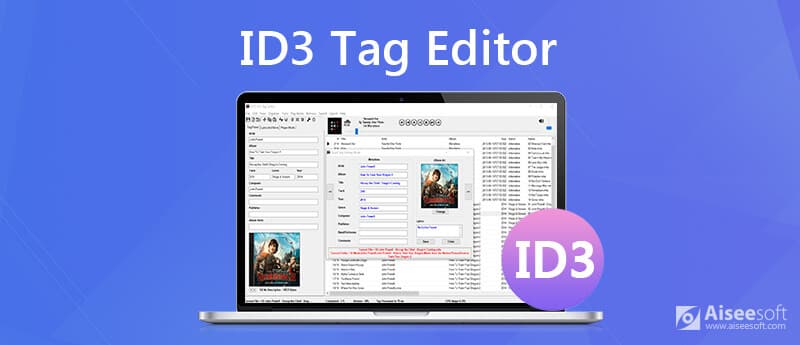 Part 1: Top 3 ID3 Tag Editors for PCs
Top 1: Aiseesoft Video Converter Ultimate
Aiseesoft Video Converter Ultimate is an all-in-one multimedia solution. You cannot only get the basic video and audio conversion functionalities, but also extensive tools including an ID3 Tag editor.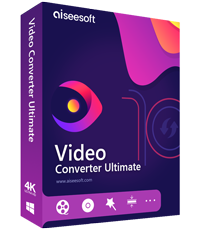 Downloads
Aiseesoft Video Converter Ultimate
Edit title, artist, album, and other information easily.
Support a wide range of multimedia formats including MP3.
Make cover picture from video or audio file directly.
Keep the original audio quality while editing.
Needless to say, it is the best way to edit ID3 Tag on Windows and Mac computers.
How to Edit ID3 Tag on Your Desktop
Step 1.Import media file
Make sure to install the best ID3 Tag editor to your PC. There is a dedicated version for Mac. Then launch it, go to the Toolbox tab on the top ribbon, and select Media Metadata Editor.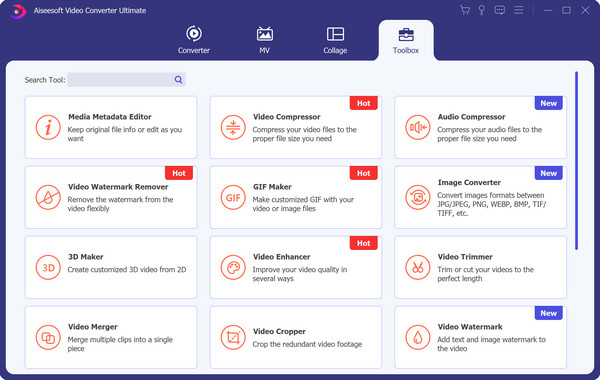 Step 2.Edit ID3 Tag
Click the Plus icon to add a music file that you wish to edit. To change filename, click the Pen icon on the top of the window and enter a new name. Then add title, artist, album, and other information based on your situation. When it is done, click the Save button.
Top 2: FoneTrans
If you need an ID3 Tag editor for your music on iPhone or iPad, FoneTrans is a good option. It lets you manage iPhone MP3 files on your computer and add or edit metadata quickly.
Manage iPhone music files on computer without transferring.
Edit the original metadata or add new information.
Back up music from iPhone to PC or transfer it from PC to iPhone.
Available to all iOS devices running iOS 17 and earlier.
In brief, it is the easiest way to edit ID3 Tag for music on iPhone with a computer.
How to Edit ID3 Tag of iPhone Music
Step 1.Connect iPhone to computer
Connect your iPhone to your computer with a Lightning cable after you installed the best ID3 Tag editor for iOS devices. Run the software and it will detect your iOS device immediately. Wait for the software to scan your data. Then go to the Music tab from the left-hand side.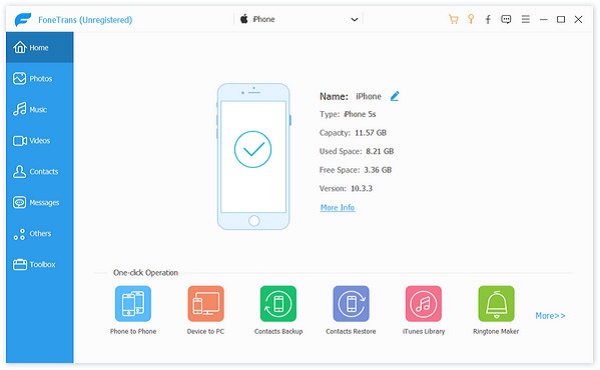 Step 2.Edit ID3 Tag of iPhone music
Now, find the MP3 file that you wish to edit and click the Edit icon in the Edit Info column. Now, you will be presented the metadata and you can edit them. Once editing is done, save it and the changes will be synced to iPhone, too.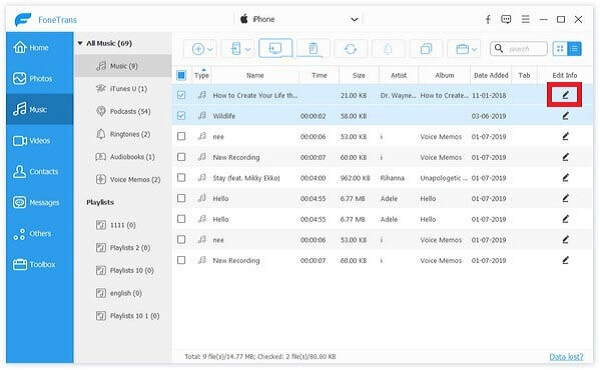 For other music editing features, you need to visit this post.
Top 3: ID3 Tag Editor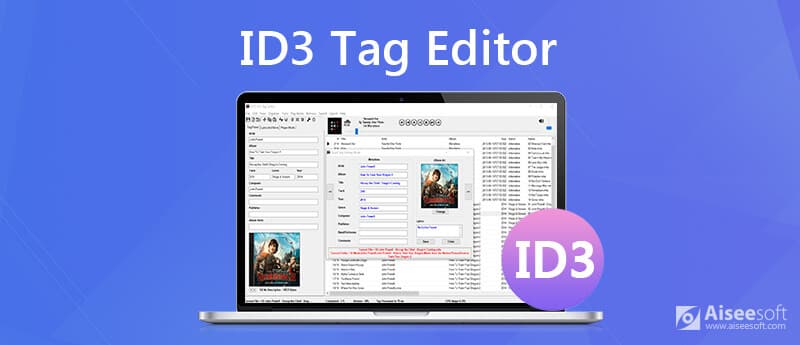 ID3 Tag Editor is a dedicated editor for metadata of music files. With it, you can add missing metadata to MP3 or change existing information. More importantly, it is totally free of charge without any limit.
PROS
Extract metadata from your MP3 files.
Add new information or change it.
Free of charge.
Available to both 32-bit and 64-bit versions of PCs.
CONS
The system requirement is serious.
The interface seems outdated.
Part 2: 2 Best ID3 Tag Editors for Mac
Top 1: MusicBrainz Picard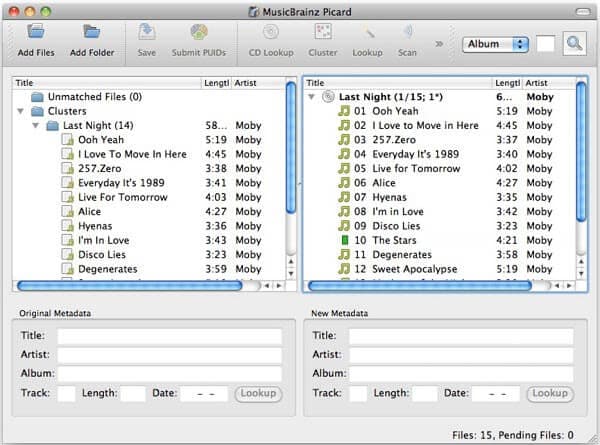 MusicBrainz Picard is an ID3 Tag editor for Mac computers. It can import multiple music files from your hard drive. You can see the original metadata and edit it simply. Even your MP3 file size is zero, it can edit metadata.
PROS
Free to use.
Edit basic metadata.
Automatically add missing ID3 Tag.
CONS
The interfaces are various on PC and Mac.
It is a bit difficult to learn.
More music editors for Mac, you should check it here.
Top 2: Kid3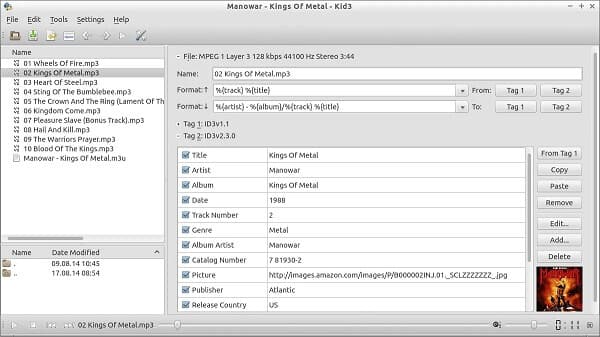 Kid3 is a versatile ID3 Tag editor for a wide range of Ma computers and laptops. It can detect and import your MP3 music files on your hard drive automatically or manually. Then you can edit any metadata easily.
PROS
Listen to MP3 files with built-in media player.
Edit title, artist, album and more.
Switch between Tag 1 and Tag 2.
CONS
It does not support multi-language.
The interface is not intuitive.
Part 3: FAQs of ID3 Tag Editor
How do I automatically update MP3 tags?
There are some applications that can help you add missing ID3 Tags to your music files automatically. MusicBrainz Picard, for example, is able to search ID3 tags on the internet once your computer is online. Of course, you can manually update it with an ID3 Tag editor.
How do I edit a FLAC tag?
It is well-known that ID3 Tag is associated with MP3 files. However, similar to MP3, FLAC files may contain tags too. To edit a FLAC tag, you also need a tag editor, such as mp3Tag Pro. Then you can edit metadata normally.
How do I add ID3 Tag to WAV?
First, open a File Explorer window on your computer and find the WAV file that you intend to edit. Second, right-click on it and select Properties to open the Properties dialog. Go to the Details tab and you will see all tags. Third, Click on the value area and add metadata as you wish. When it finishes, click OK and then Apply.
Conclusion
This post has shared five great ID3 Tag editor programs for Windows and Mac OS X. They all have unique benefits. Aiseesoft Video Converter Ultimate, for example, provides extensive bonus tools except editing tags. Fonetrans, on the other hand, is the best ID3 Tag editor for iPhone music. You can find the most appropriate tool based on our review. More questions? Please write it down below this article.

Leave your comment and join our discussion