Top 5 Best Music Editing Software for Mac
When you want to create a custom ringtone from your preferred song or make a fusion of music for a party, an audio editing software is needed. If you don't know where to find a best audio editing software, you can read this article. Here, we list 10 great audio editing software, and you are able to find one suitable audio editor for your audio files.
Music Editing Software for Mac - GarageBand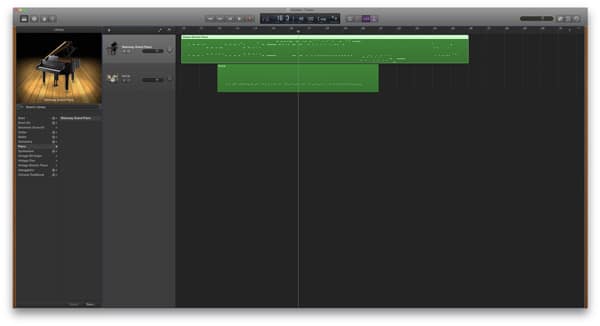 For its new Mac, Apple includes their a simple level GarageBand music editing software. Whether you are new to music or an advanced musician, GarageBand is accessible on Mac. This audio tool is very perfect, and it lets you begin making and mixing music especially when you are a super novice. After you download this music editing software for Mac, you can find its user interface is very easy. But its editing features and controls are very powerful. To use the music editing software for Mac, you first upload your own recordings onto it, and then edit or mix them with digital instruments. For more instruments, you can also buy instrument packs to get more sounds.
Music Editing Software for Mac - Logic Pro X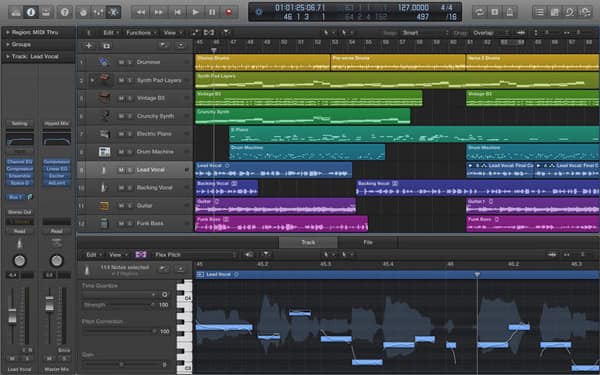 Logic Pro X is one Apple's pro-level music editing software for Mac that can be useful for beginners. The powerful music app has all editing tools so that you could edit, mix songs with ease. You can also use Logic Pro X to write song. With a powerful library of instruments and effects, you will like this useful music editing software for Mac. To make polished, professional-sounding recordings, then Logic Pro X is also helpful. The 64-bit music editing software for Mac supports projects featuring so many tracks and instruments. The program is like heaven if you are a composer.
Music Editing Software for Mac - Avid Pro Tools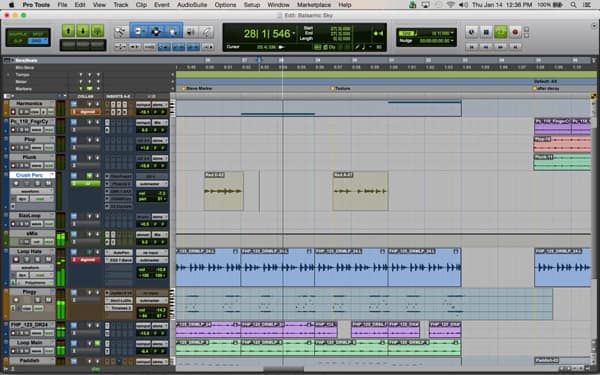 Avid Pro Tools is more of a DAW, although it can edit existing audio like a champ. Professional musicians use Pro Tools for studio recordings and album mixes, DJs use it to correct mistakes in their mixes after the fact, and music producers can assemble entire albums in a fraction of the time required with other tools. Avid Pro Tools have many plug-ins to extend its functionality and work greatly with studio equipment. In addition, you can access its own music composition tools and instruments.
Music Editing Software for Mac - WavePad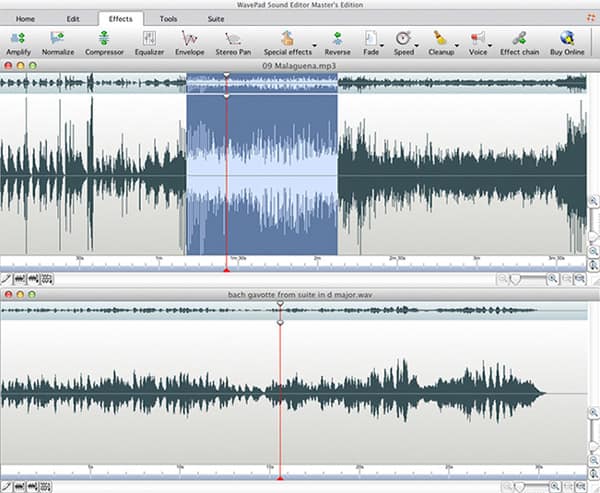 WavePad comes from NCH Software and it is widely used. This audio editor can be an intuitive solution if you want to edit WAV files in your computer. You can use the tool for the creation of a music fusion by blending different tracks and professional music creation through recording and all. WavePad does offer support for almost every popular audio format, such as MP3, WAV, VOX, GSM, WMA, OGG, AAC, etc.
Music Editing Software for Mac - Audacity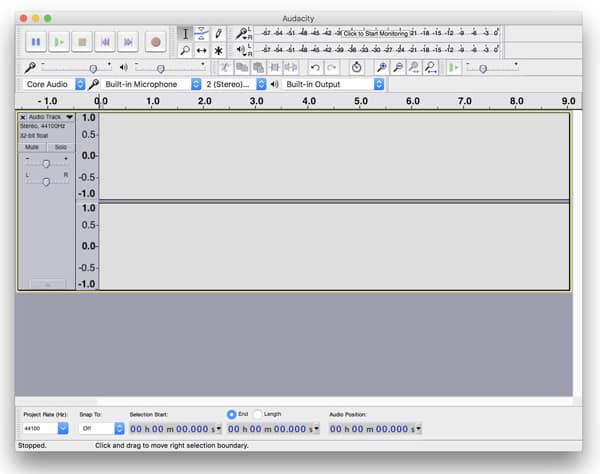 Audacity is a free and open source audio editing software for both Mac and Windows. This audio editor enables you to copy, paste, copy, delete, record audio with ease. Although Audacity is not exactly the most powerful audio editing software, but when you want to slap some demo materials together, Audacity is easy for you. You can impart audio files in multiple formats. You can edit and mix multiple audio tracks at the same time and even alter individual sample points. Audacity does not allow you to add effects or do any sort of mastering though. But it can also be a good music editing software for Mac.
If you want to find a combination of editing and converting WAV file, you cannot miss Video Converter Ultimate.
Mac Video Converter Ultimate
For Win
You can rotate, flip, crop, clip, merge, watermark video files.
You can convert DVD videos or media files in MP4, AVI, FLV, WMV, MOV, etc. or audio in MP3, M4A, etc.