Best PDF Editor on Windows 10/8/7 to Free Download
PDF is the easy format created to present documents in a manner independent of application software, hardware, and operating system. It consists of text formatting and inline images. You can easily open it with the free Adobe PDF Reader. However, if you want to edit the PDF file, you will find you will need to take some efforts. But no worry. In this page, we collect the best PDF editor for Windows users.
If you are Mac users, then you could jump to PDF editor for Mac here.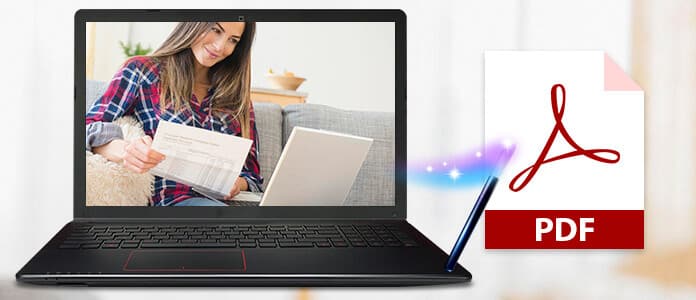 PDF Editor Windows
Best PDF editor for Windows 10/8/7 - PDFescape Editor
PDFescape Editor is the PDF editor online and for desktop for Windows 10/8/7/Vista/XP. It has the free version to enjoy limited editing features. You can create a free account to download PDFescape Editor for Windows to your computer and enjoy the editing features of Pro version.
Step 1 Download PDFescape Editor, install and run it on your Windows computer, and import the PDF file to this program.
Step 2 Edit the PDF file on Windows computer.
Let's check why it can be the best PDF editor on Windows: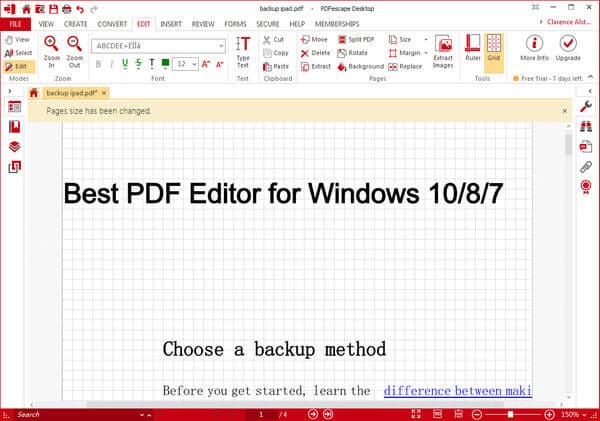 You can edit the PDF file for free with the free account in 7 days with following features:
1. Add, edit, cut, copy and paste the text in a PDF file.
2. Move, delete, extract , rotate and change background pages (Current, fist, last or range pages).
3. Split all pages or range pages in a PDF file.
4. Replace pages.
5. Set size and margin of PDF page.
6. Extract images from PNG, JPEG, GIF, BMP and TIFF.
7. Zoom in and out for PDF viewing.
8. Insert, crop and clip an image.
9. Add/remove watermark, header and footer.
You can edit the PDF file with Premium membership of $2.99/month:
1. Convert PDF file into Word, Excel, HTML and other various image file types.
2. Edit and write text into PDF as well as the images, customize page elements and make annotations.
You can edit the PDF file with Ultimate membership of $5.99/month:
1. Password protection encrypted 256 bit.
2. Create advanced PDF forms.
3. Electronic signatures and certificate signing.
4. Redact content from a PDF.
Top 5 free PDF editor for Windows 10/8/7

PDF-XChange Editor
PDF-XChange Editor is the free PDF reader that allows you to split and convert PDF documents, edit text, add annotations and images and encrypt them.
Pros:
Edit, delete, reformat and retype text.
Add geometric shapes, attach comments.
Split PDF and extract pages.
OCR technology supports recognizing scanned PDF file.
Convert PDF
Cons:
PDF documents are watermarked if you use a premium tool.
Download Win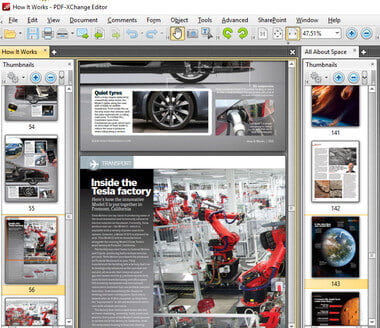 Foxit Reader
Foxit Reader is the free PDF reader, which provides you with comments on documents, and some limited editing feature for green hand.
Pros:
1. Edit paragraph, portfolios, text, etc.
2. Delete, cut, and move multiple bookmarks at a time.
3. Add, edit, delete, manage image, annotations, header, footer, background, watermark, etc.
4. Reorder, new, insert, extract, crop, rotate, insert and delete pages.
5. Change page size.
6. Support OCR technology.
Cons:
For the above editing features, you have to sign in a free account to enjoy the 14 days' free trial.
Download Win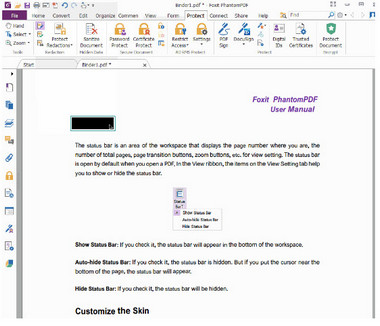 IceCream PDF Split & Merge
IceCream PDF Split & Merge is the free PDF page splitter and merger. This freeware comes with limited editing features among users.
Pros:
1. Split a PDF into multiple files.
2. Merge and reorder the pages of different files as well.
3. Encrypt the files for adding extra security.
Cons:
1. There is not more PDF editing features for you.
Download Win
Download Mac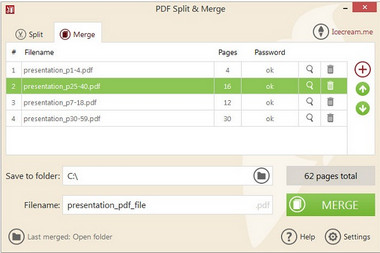 Inkscape
Inkscape is the free vector graphics editor, also can be the PDF editor with be compatible with Windows, Mac and Linux
Pros:
1. This freeware is very easy to use on Windows computer.
2. Insert and edit images in the PDF file.
3. Format the PDF files freely.
Cons:
1. It only lets you edit the image of PDF file.
2. You are not able to create a PDF from scratch.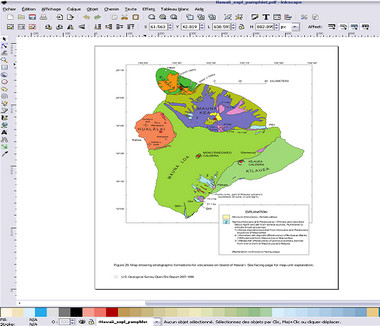 Free PDF Editor
Free PDF Editor is the open source editing software for A4 PDF files with a bit graphic design skill, which supports multiple pages and layout modes editing.
Pros:
1. Its interface is very simple to edit the PDF file.
2. It lets you insert images as rectangle or other shapes.
3. No need to install any PDF reader to create PDFs.
4. Change margin widths at will.
Cons:
1. You cannot edit other people's PDFs.
2. Ideal for beginners but limited for professional designers.
Download Win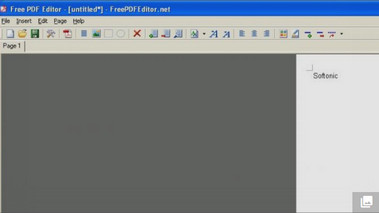 Here all PDF editors on Windows 10/8/7/Vista/XP have been collected here for you. If you need other more free PDF editors, just check this page: Best Free PDF Editors.