5 Best PDF Writers for Windows and Mac 2019
PDF, standing for Portable Document Format, is an open standard for document exchange. It is used for presentation in a manner independent of applications and operating systems. A PDF writer refers to any utility that produces PDF files. This article goes on to discuss top 5 PDF writer applications on desktop and online.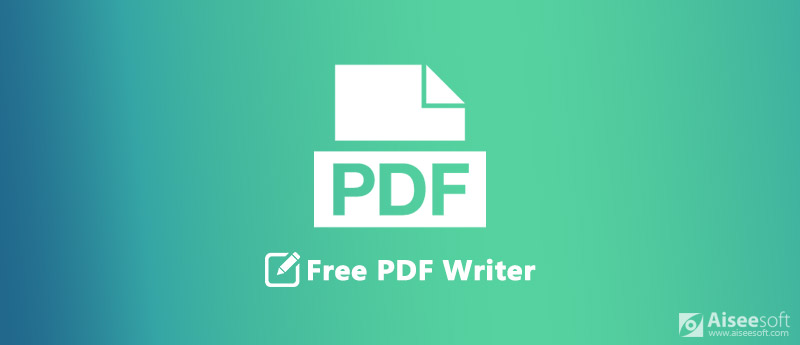 Free PDF Writter
Top 1: EasePDF
EasePDF is an online PDF writer. It equips all benefits of online utilities, such as portability and convenience. You can use this web-based app in Chrome, Firefox, IE, Safari, and other major browsers.
Key features:
1. Create PDF from Word, PPT, text and images.
2. Make PDF without installing anything on your PC.
3. Keep the format of the original file when writing.
4. Offer extensive tools, such as protect PDF.
5. Available to multiple languages, like English, French, etc.
PROS
1. This online PDF writer does not require registration.
2. All PDF tools are free of charge without ads.
3. The output PDF files are optimized in quality.
4. It does not require extra software or installation.
CONS
1. To remove ads, you have to subscribe it.
Apparently, it is the best way to create PDF files online for free.
How to Write PDF Online for Free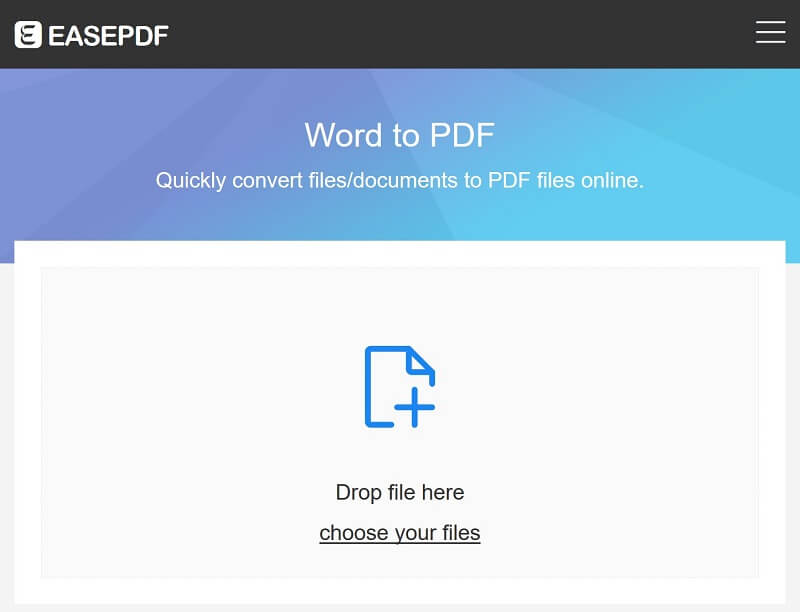 Step 1.
Open your web browser, copy and paste https://www.easepdf.com/ into the address bar and hit the Enter key on your keyboard to open the PDF writer.
Step 2.
Select a way to create PDF, such as Word to PDF, PPT to PDF, JPG to PDF, etc.
Step 3.
Open a Window Explorer and find the Word documents you want to print as PDF, and drag and drop them onto the online PDF writer.
Step 4.
When it is done, you will be presented download page. Click the Download File button and save it to your hard drive.
If you want to add password to your PDF file, select Protect PDF on the home page, upload the PDF, enter your password and confirm it, and click Encrypted PDF.
Top 2: PDFelement
PDFelement is an all-in-one PDF solution. With it, you can create, organize and secure your PDF files. It was designed with usability in mind meaning that it gives you full control over your PDF contents.
Key features:
1. Create PDF from a wide range of file formats.
2. Import Excel, Word, PPT, images for PDF writing.
3. Print PDF in Line Mode or Paragraph Mode.
4. Save PDF to hard drive or cloud account.
5. Optimize file size and items when making PDFs.
6. Password protect your PDF files.
PROS
1. This PDF writer offers a free and a pro version.
2. It produces PDF files from over 300 file formats.
3. You are allowed to manage and reorder pages.
4. It can add fields, buttons and boxes into the PDF.
CONS
1. Some symbols may be displayed incorrectly.
2. Errors may happen when create PDF from Excel.
Top 3: Adobe PDF Writer
Adobe PDF Writer is a part of Adobe's comprehensive PDF solution, Adobe Acrobat DC. It offers users with a plentiful of capabilities and features that enable you create, sign and encrypt PDF documents on any devices.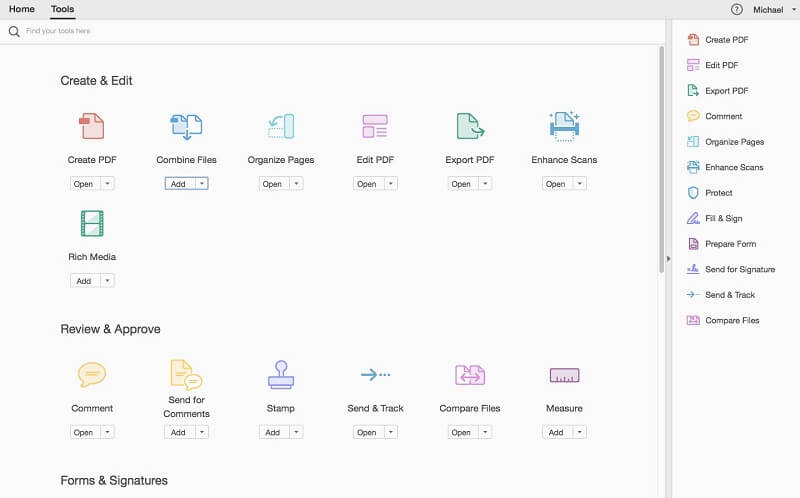 Key features:
1. Produce PDF from Word, Excel, PowerPoint or HTML.
2. Convert photos in camera to PDF directly.
3. Apply PDF passwords and permissions.
4. Edit content in scanned tables when printing PDF.
5. Make fillable PDFs by forms conversion.
6. Merge multiple files into one PDF.
PROS
1. This PDF writer for Mac offers cloud-based sharing.
2. Acrobat remains the industry standard for PDFs.
3. It is available to computer and smartphone.
4. It is built-in text indexing for quick searches.
CONS
1. The PDF writer is pretty expensive.
2. It lacks high-powered OCR.
3. Rich features can be overwhelming for beginners.
Top 4: Free CutePDF Writer
CutePDF Writer is not an application in the normal sense. It installs as a printer driver with one of the free postscripts to PDF drivers that enable you to create PDF files without purchasing Adobe PDF Writer.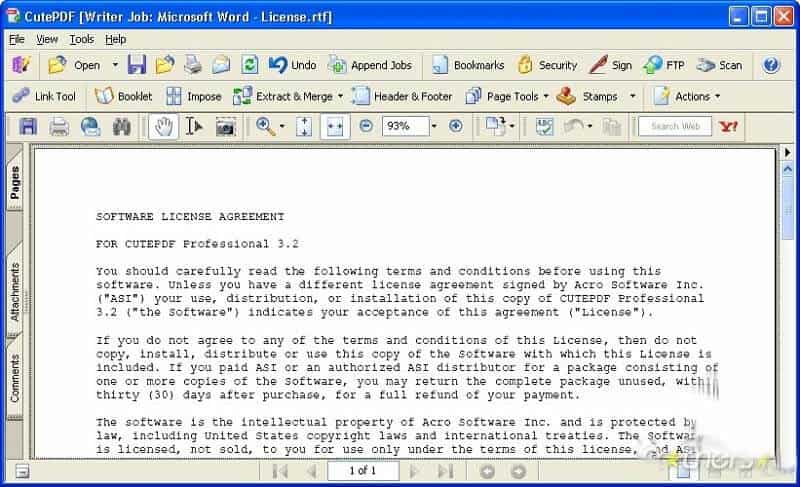 Key features:
1. Convert any files to professional quality PDFs.
2. Support Windows 10/8/7/XP/Vista and earlier.
3. Encrypt PDFs after creating with 40bit or 128bit.
4. Rearrange pages before making PDF files.
5. Combine multiple files into one PDF.
6. Add stylized text into PDF as stamp.
PROS
1. It creates a PDF to a mail directly.
2. This free PDF writer works easily.
3. It is lightweight and supports 32 and 64-bit OS.
CONS
1. It includes bloatware when installation.
2. It misses a few images sometimes.
3. It requires extra software to work.
Top 5: doPDF
doPDF is an open-source PDF writer that acts like a virtual printer. Basically, you can print any file or document that responds to print command with this free PDF writer.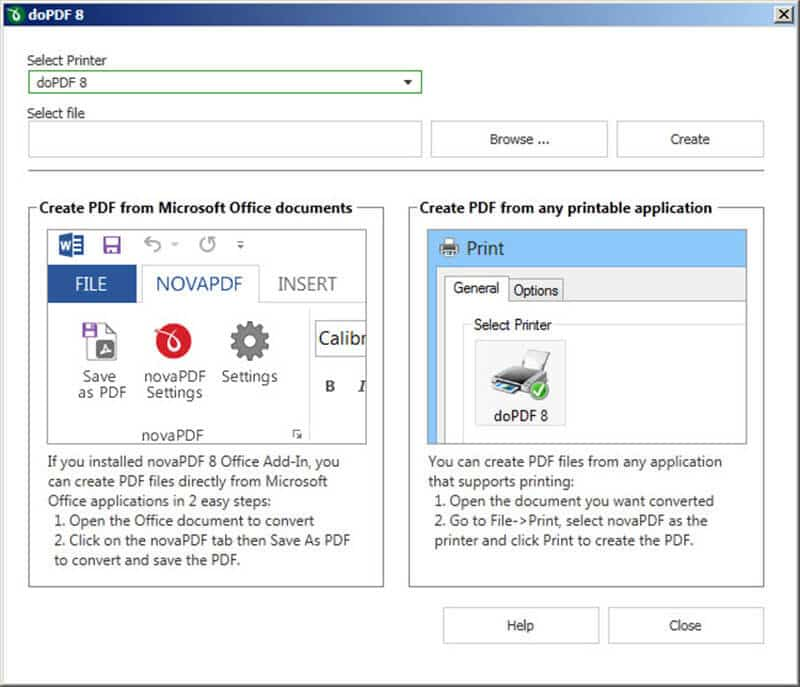 Key features:
1. Use the printing functionality to make PDF.
2. Install as a program and set as default printer.
3. Available in 33 languages including English, French, etc.
4. Cooperate with Office and major photo editors.
5. Allow you to decide the file size and quality.
6. Set different layouts, resolution and scale.
PROS
1. The PDF writer is totally free of charge.
2. It will not install other programs.
3. DoPDF never crashed or slowed down.
4. It includes basic custom options.
CONS
1. You have to see ads during PDF printing.
2. It cannot generate encrypted PDFs.
3. It lacks the advanced options, like PDF editor.
Conclusion
Now, you should master at least 5 best PDF writer applications. They all have unique benefits and advantages. Some of them are comprehensive PDF writers, like EasePDF and Adobe PDF Writer, others are easy to master, such as doPDF. Some of them are professional solutions, like PDFelement, others are free of charge, such as Free CutePDF Writer. Moreover, if it is not convenient to install software, EasePDF allows you to create PDF files completely online. If you have more questions or recommendations, please leave your messages below this article and we will reply it as soon as possible.