How to Create an SRT File and Add an SRT Subtitle File to Video
What is an SRT file? SubRip caption files are named with the extension format, .srt. As a most commonly-used subtitle format, SRT is highly compatible with most video players, subtitle player or subtitle creation programs. Usually, SRT format is used as: Hours:Minutes:Seconds, Milliseconds. The field of millisecond would be precise to three decimal places.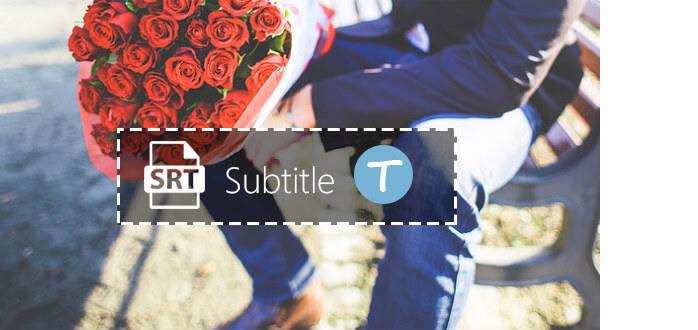 An SRT file contains no video data. You are able to edit and modify this caption file with any text editor program. This article focuses on how to edit an SRT file and how to add an external SRT file to video in the format of MP4, AVI, FLV, etc. according to your need, so that you are able to enjoy desired video file with subtitles displayed.
Part 1. How to create and edit .srt file
You can download subtitle file in SRT format on the internet or just create and edit subtitle files in SRT by yourself.
To create .srt format subtitles, you can follow below steps:
Step 1 Open Notepad, WordPad or other text editor.
Step 2 Make subtitles. Usually, SRT subtitles includes four parts: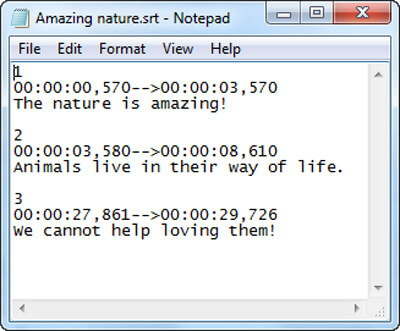 ◆ A number indicating which subtitle is in the sequence.
◆ The time that the subtitle should appear and then disappear on the screen.
◆ The subtitle content.
◆ A blank line that indicates the start of another subtitle.
Step 3 Save subtitles to .srt format.
In Notepad, please click menu File->Save As, change file name to "xxx.srt", set "Save as type" to "All Files", and then set "Encoding" to "ANSI" or "UTF-8".

Notes:
➤ Save the .srt file as "ANSI" if using English subtitles.
➤ Choose "UTF-8" when you are using non-English subtitles.
Part 2. How to add an SRT file to video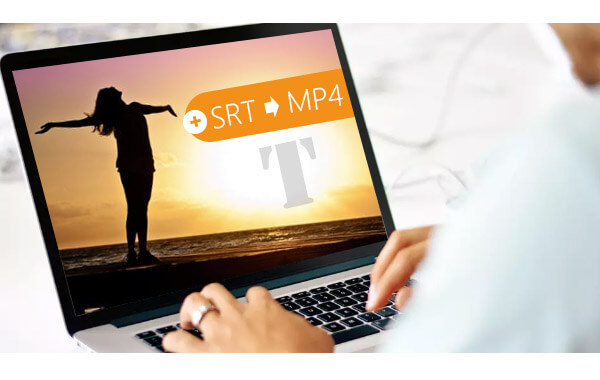 If you want to add external SRT subtitle file to a video in MP4, MOV, AVI and so on, Video Converter Ultimate, the perfect video tool will help you. In addition, Video Converter Ultimate has other powerful features like video downloading,converting, editing and so on. It allows you to download online videos from YouTube, Vimeo, DailyMotion and more sites with ease.
Video Converter Ultimate
For Mac
Aiseesoft Video Converter Ultimate is the professional video/audio converting software which enables you to convert any video/audio format to your preferred output format with high image and sound quality.
Comprehensive Converter: Not only support converting MPEG to TS, but also MPEG TS to MP4, MOV, AVI, MKV, FLV, MPEG, AAC, M4A, MP3, FLAC and other video/audio formats.
Download online video or audio in any format easily, including downloading videos from YouTube, DailyMition, HULU, Vimeo, TED and more.
Convert video/audio to any popular format for your portable iOS/Android device.
Advanced video/audio editing functions like clip, crop, merge, rotate, adjust video effects and enhance video quality.
Add external subtitle to your favorite movie and add external audio track and multi-audio tracks as you like.
Step 1 Download, install and run Video Converter Ultimate.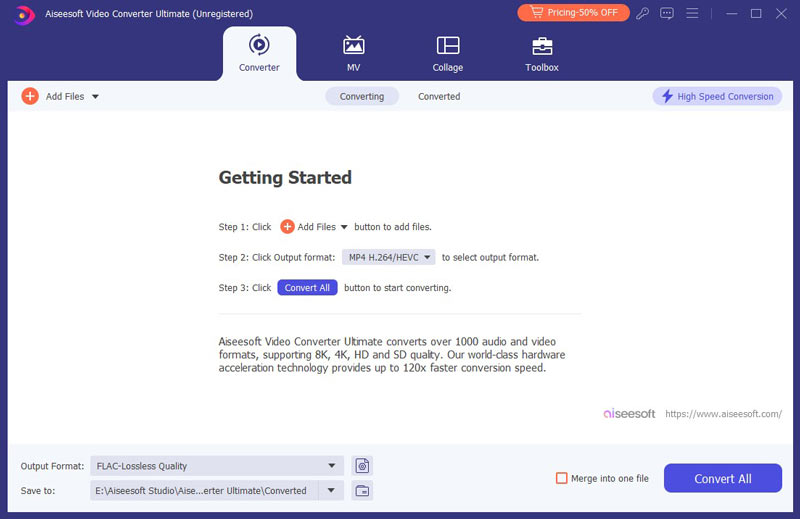 Step 2 Add the MP4 video with which you want to add the SRT subtitle file.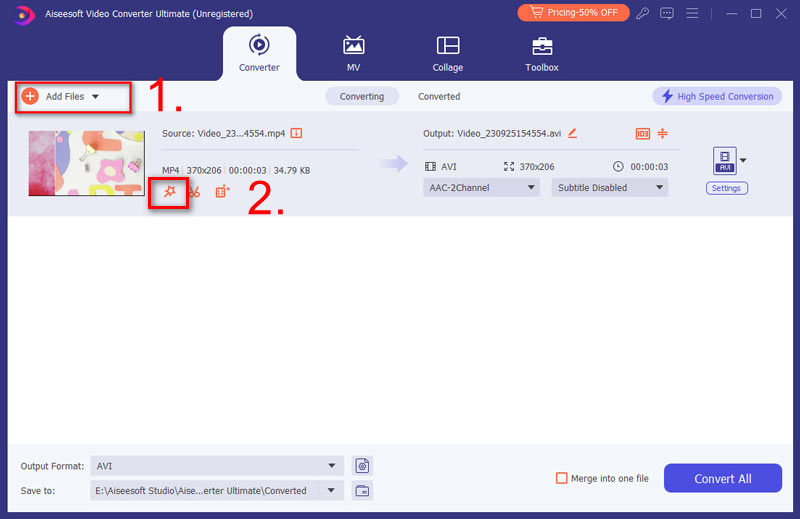 Step 3 Click the plus-shaped button next to the subtitle one and then add the SRT subtitle file. Besides SRT format, the other supported subtitle formats are ASS and SSA.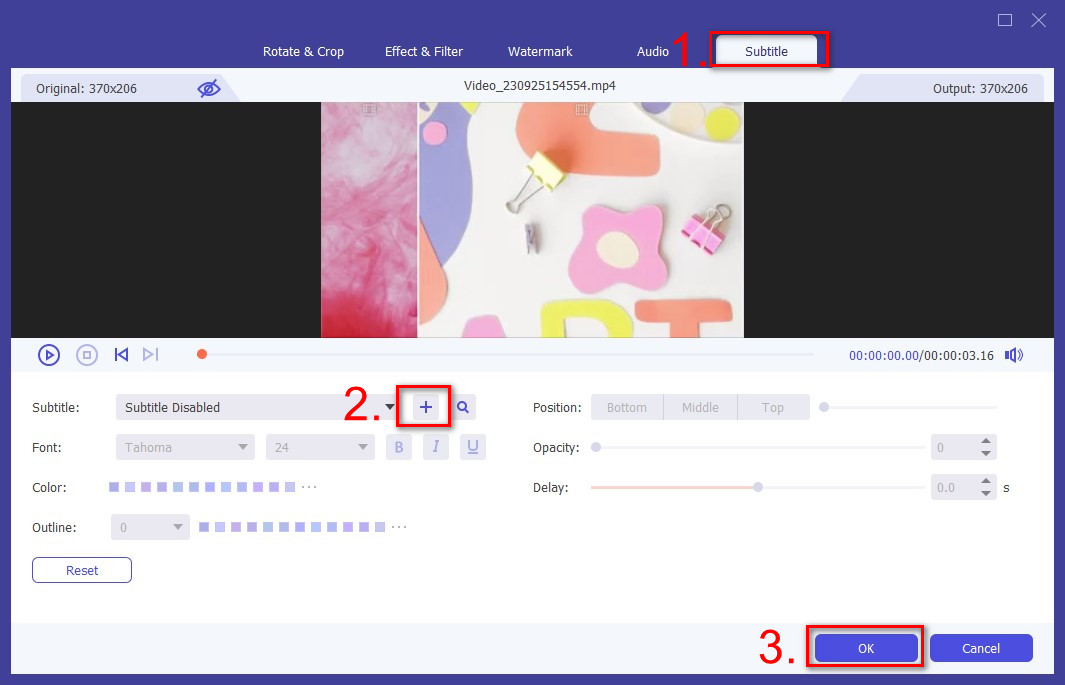 Step 4 That's it. You have managed to add .srt file to MP4 video yet. Preview the video.
In this article, we mainly show you about SRT file. After reading, you can know clearly how to create and edit an SRT file and use Video Converter Ultimate to add srt subtitle file to video. Wish you better enjoy moives with subtitles.