All You Want to Know about TIFF
You may not be unfamiliar with JPEG, PNG, GIF and other popular image formats. Then how about TIFF file format? How much do you know about the TIFF image? What is the difference between TIFF and other photo formats? Why you need to convert photos to and from TIFF format?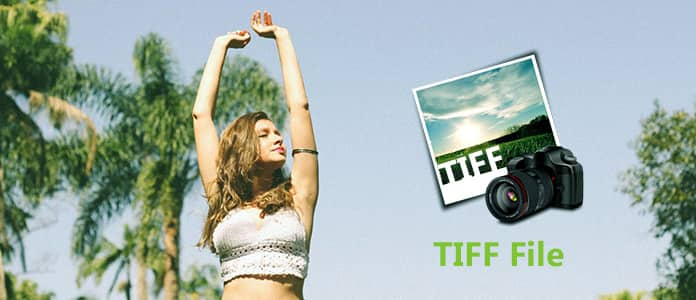 Fortunately, you can solve all those questions about TIFF from this article. There are easy-to-understand paragraphs that can help you figure out the TIFF deification and usage easily and quickly. So just read and get the information you need.
Part 1: What Is TIFF (Tag Image File Format)
TIFF is short for Tag Image File Format that designed for storing images, including line art and photographs. So you can save raster graphics images as .tiff or .tif extension. Well, you can regard these sentences as TIFF meaning as well. Because of the popularity of scanners, TIFF was created by the Aldus Corporation in 1986, but now it is the part of Adobe software.
You may wonder what TIFF is used for. Well, TIFF format is mainly used in desktop publishing, faxing, 3D applications and medical imaging applications. As a result, you can save high-color-depth images and grayscale images as TIFF files.
In a word, if you want to preserve the image quality, then TIFF format is your first choice. Consequently, you can save digital images as TIFF. Moreover, you can add tags, layers and transparency on your TIFF file as well. Thus, TIFF file size is larger than common photo formats like JPEG.
Part 2: How to Open TIFF Files
So which one can be your best TIFF file viewer? Well, if you only want to open a TIFF photo, then you can run Windows Photo Viewer. It may have different name due to the specific Windows version you are using. Be aware that you cannot edit TIFF with this program at present.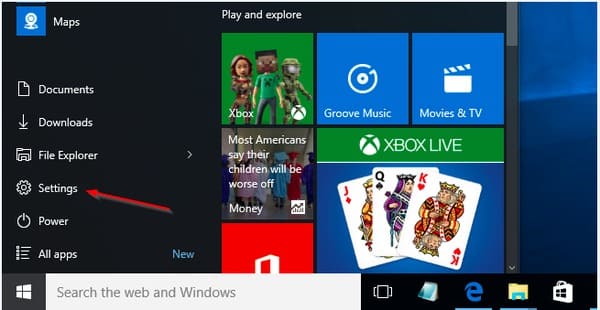 As for Mac users, you can run Preview to access TIFF files. Moreover, you can also head to CocoViewX, ACDSee, ColorStrokes and GraphicConvert to see TIFF image. In addition, XnView and InViewer programs are also available as your TIFF viewers.
If you want to open a GeoTIFF image file, you can use programs like ESRI ArcGIS Desktop, Geosoft Oasis montai, MathWorks' MATLAB and GDAL to solve the problem.
Part 3: How to Convert TIFF Files to Other Formats
It is quite common that you need to convert TIFF to JPEG and other popular formats. During this time, there are two main choices for you, which are online TIFF converters and offline TIFF converter software. If you only need to convert few TIFF images, then you can choose an online TIFF file converter, such as Zamzar, Convertio, Online Converter, Online-convert, etc.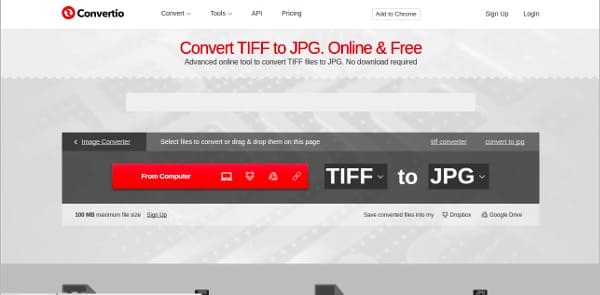 However, for people who want to convert TIFF files in large amounts, using an online TIFF image converter is not a good choice. During this time, you can use GIMP, HandBrake, FFmpeg and other free TIFF file converting programs. The main difference between online and offline programs is that the latter one does not have TIFF file size limit.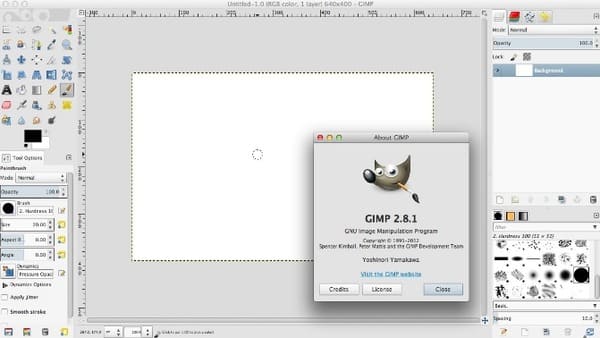 Part 4: Difference between GIF, PNG, JPEG and TIFF
This can be the frequently asked question among all forums. Actually, many people want to figure out differences between TIFF and other formats. If you have the same question, then you can look through the following paragraphs.
1. TIFF VS JPEG
JPEG is the most popular photo format when it comes to digital photographs. You can save an image with fairly high quality output while keeping a quite small file size. Therefore, it is a good way to free up more space by converting photos to JPEG format.
Compares with TIFF, JPEG can work with almost all editors and viewers. Of course, when you put a TIFF file and a JPEG picture together, you can find the former one owns a better resolution. There is no doubt that a JPEG photo is more blurred than a TIFF image.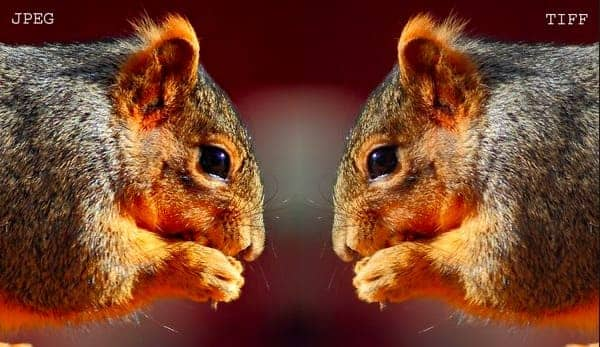 2. TIFF VS PNG
PNG is commonly used for graphic image files due to its wide support of millions of colors and varying degrees of transparency. For instance, you can save logos and infographics as PNG format in small images.
Both TIFF and PNG are raster image formats. Well, the main difference is that PNG is the best web equivalent format, while TIFF file format is program independent.
Don't miss: How to convert TIFF to PNG.
3. TIFF VS GIF
GIF file is limited with 256 colors that mainly created for web graphics. People always save banners, charts and buttons as GIF format. In some degree, GIF is proper for saving digital photographs.
So it is quite easy to distinguish TIFF and GIF format. Because the TIFF image is always in high resolution. And the TIFF file size is much larger than GIF.
Part 5: How to Convert TIFF to and from PDF
PDF (Portable Document Format) can store both raster and vector images. It is commonly used because of its portability and interoperability. If you want to convert TIFF file to PDF, you can choose tiff2pdf.com to convert TIFF images to PDF document.
As for converting PDF to TIFF in high quality, then Aiseesoft PDF Converter Ultimate should be your first choice. You can convert PDF to TIFF, JPG, PNG and other image formats in high resolutions. With the OCR tech support, you are allowed to extract images and texts from PDF pages freely and easily.
Conclusion
Well, that's all for TIFF definition, introduction and comparison. If you have any other knowledge about TIFF file, you can share in the comments below. And please don't hesitate to contact us if you have any difficulty. Thanks for your time.