How to Resolve the Problem that Audio and Video out of Sync
"I just played a movie on my Windows 10 computer, but the audio sound wired and out of sync, how to fix this issue?" Today, it is easier to get entertainment than ever before thanks to technology progress. However, problems happen occasionally due to hardware or software error. For example, many times you might find the audio playing before images or vice versa. This article will give the verified solutions to fix audio and video out of sync on Windows.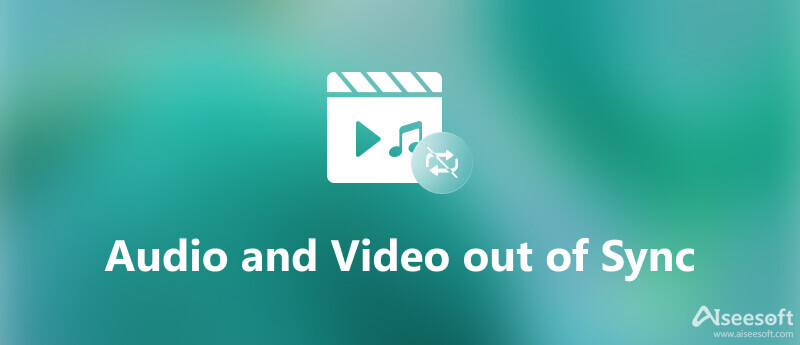 Part 1: Ultimate Solution to Fix Audio and Video out of Sync
It sounds difficult to fix audio and video out of sync error, but you can do it if you have a proper tool, such as Aiseesoft Video Converter Ultimate. It enables to fix the audio delay issue within seconds even if you do not have any technical skill.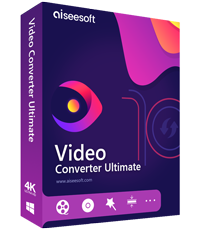 Downloads
How to Fix Audio Video Sync Error Permanently
Step 1: Install video editor
The best video editor provides two versions, one for PC and the other for Mac. Install the proper one on your laptop and launch it when you encounter the audio is not synced with video. Go to the
Toolbox
tab from the top ribbon and choose
Audio Sync
.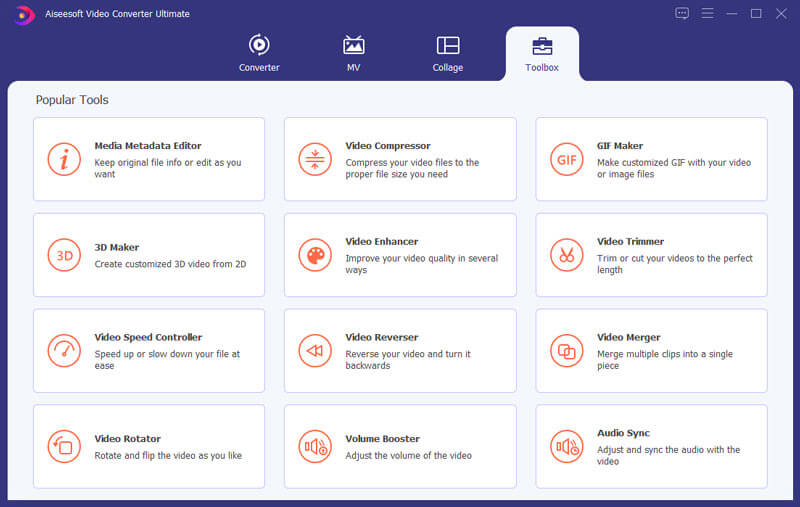 Step 2: Open video
Click the
+
icon at upper left corner to trigger the open-file dialog. Find and select the target video and click the
Open
button to add it. Now, you can preview the video in the preview pane. Pull down the
Audio Track
option and choose the audio track that is not synced with the video.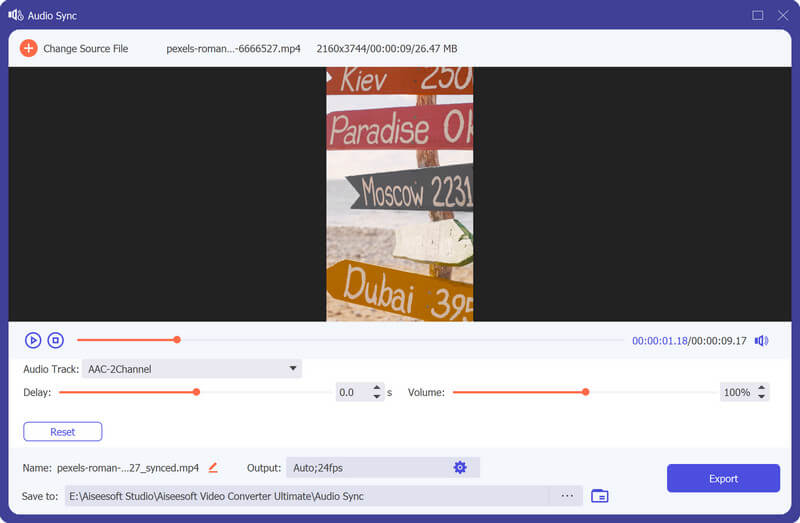 Step 3: Fix audio out of sync
Move to the
Delay
section, and move the slide bar left and right until the audio is synced with video. Once you are satisfied, write down a new name in the
Name
field. Click the
Folder
button and choose a location folder. If you intend to adjust the custom options, click the
Gear
icon in the
Output
field. At last, click on the
Export
button to save the video to your computer.
Part 2: Common Solutions to Fix Audio and Video out of Sync
Solution 1: Update Audio Device Drivers
The first thing you can do when audio and video are out of sync on Windows is updating audio device drivers. We demonstrate the steps below.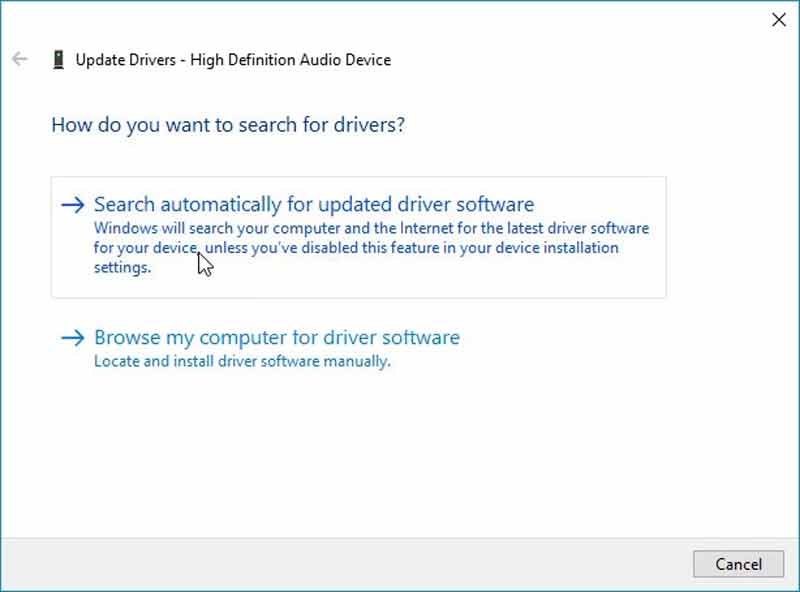 Step 1:
Go to the Start menu at the lower left side of your screen, search for
Device Manager
and select it from the list.
Step 2:
On the Device Manager popup dialog, click the
Sound
entry and locate the
video and game controllers
section.
Step 3:
Right-click on each entry in the list and select
Update driver
. Next, click
Search automatically for updated driver software
on the new dialog.
Step 4:
Repeat the same process for each audio device. Then play the video again.
Solution 2: Check Internet Connection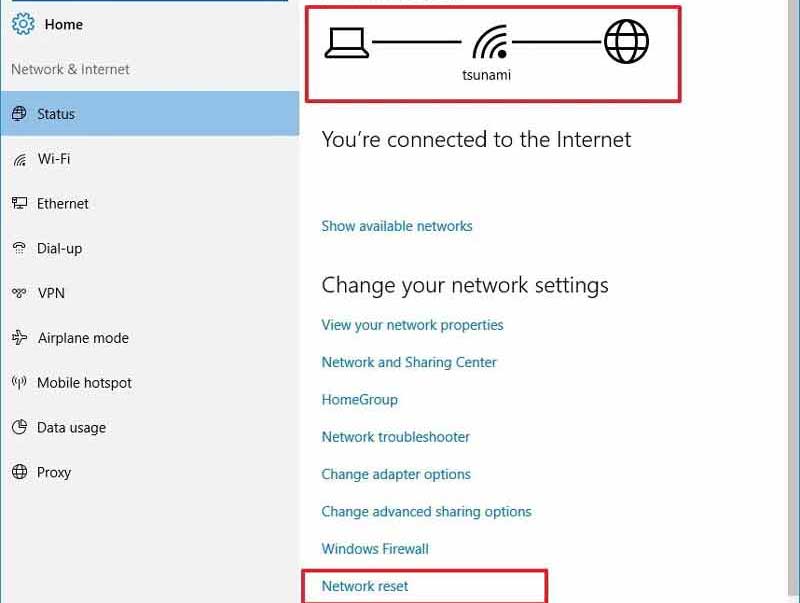 Sometimes, the audio and video are not synced in Chrome because your internet condition is too poor. Online video and stream loading requires a lot of data traffic. If you are using a wireless connection, replace it with a cable instead.
Solution 3: Correct Sound Settings
Incorrect sound settings can lead to audio and video out of sync. Fortunately, it is not difficult to make sound settings correct.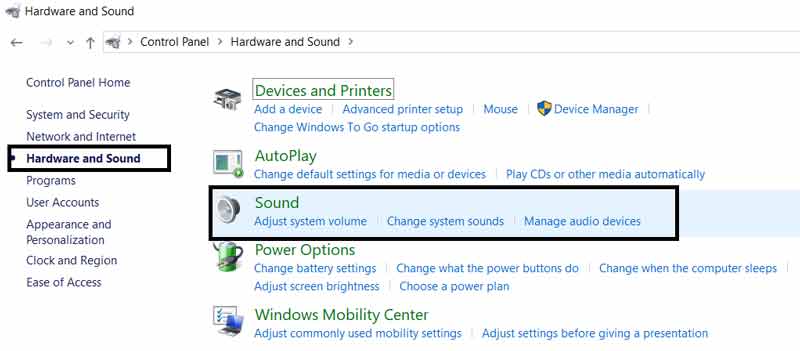 Step 1:
Right-click on the
volume
icon on your taskbar and select
Sounds
. By default, the volume icon appears at bottom right side. You can also open the sound settings pane from Control Panel.
Step 2:
Enable your speakers under the
Playback
.
Step 3:
Next, click the
Properties
button. Then check
Device usage
and set it to
Use this device(enable)
.
Step 4:
Go to the
Advanced
tab in the properties window and check
Exclusive mode
.
Step 5:
Make sure to uncheck
Give exclusive mode applications priority
. Finally, click the
OK
button to confirm the settings. Now, the audio should sync with video.
Solution 4: Run the Playing Audio Troubleshooter
There is the audio troubleshooter on Windows 10. It is able to fix the problem that audio is out of sync with video image.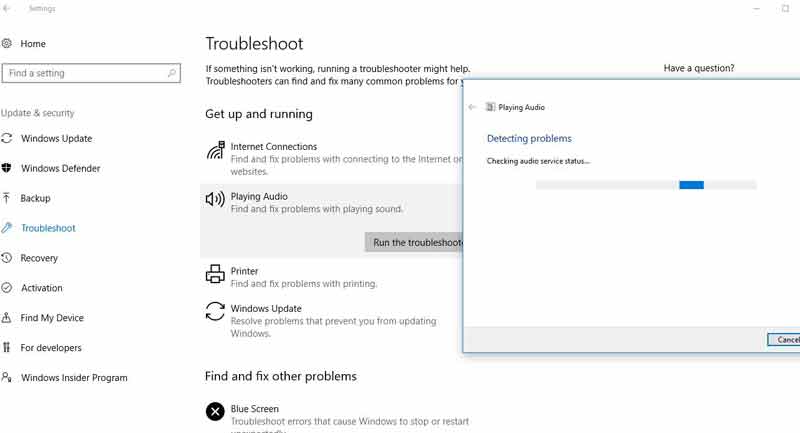 Step 1:
Also, go to the
Start
menu, search for
Settings
and open it. Alternatively, you can open it by hitting the
Windows
+
I
key combination on your keyboard.
Step 2:
Head to the
Update & security
section at the bottom of the Settings window. Go to the
Troubleshoot
tab from the left side, check under the
Get up and running
, and click
Playing Audio
.
Step 3:
Now, the audio troubleshooter will initiate. When it is done, you can try the video again.
Part 3: FAQs about Audio and Video out of Sync
How to fix audio and video out of sync on TV?
Firstly, tweak your TV hardware. Next remove all external speaker and check each one. You also need to sync your streaming services if you are using the connected TV.
Why audio and video are out of sync on Windows 10?
There are many reasons why audio and video out of sync, including outdated audio drivers, slow internet speed, improper settings and hardware issue.
Why is Netflix sound delayed?
Netflix audio that is out of sync or sounding robotic, choppy, or static is usually due to the network going unstable or slowing down. So, it is imperative to troubleshoot your Wi-Fi or cellular connection to fix the issue.
Conclusion
Now, you should understand how to fix audio and video out of sync temporarily or permanently. This error can happen no matter you are playing videos online or offline. Firstly, you can perform the common solutions to resolve the problem. If they are not available, we suggest you to try Aiseesoft Video Converter Ultimate directly. More problems? Please feel free to write down them as a message below.

Leave your comment and join our discussion