How to Import and Trim Audio in iMovie 11/10/9/8/7
iMovie has advanced editing tools that enable you to precisely customize the clip and correct problems with the recorded video. One of the most common problems people complain about in iMovie is the audio editing. As you develop your movie project in iMovie, you'll find that you need more control over the clips in the movie timeline, and the audio in iMovie is not synced with the pictures sometimes, which can be really annoying.
In this article, we will give you a tutorial to teach you how to sync and trim audio in iMovie, therefore making the best out of a video in iMovie.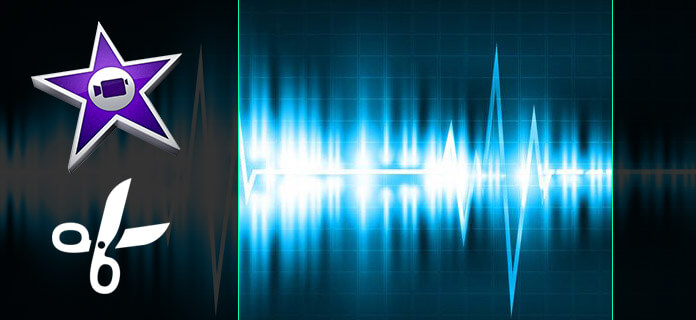 Trim Audio in iMovie
How to trim audio in iMovie?
Step 1 Import audio file to iMovie
Load the video file in iMovie. Click on the zoom tool and drag it to the left until you can see everything. Wait a couple seconds for the waves to load then place it approximately in line with the camera audio.
To import the audio into iMovie, simply drag it over here.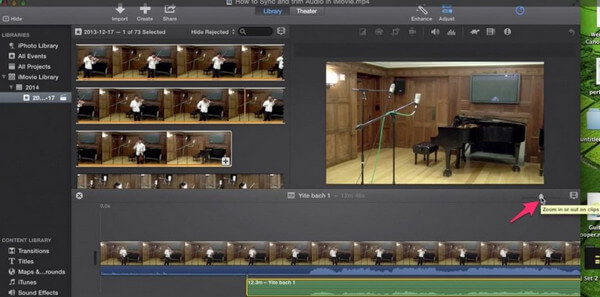 Step 2 Trim the movie audio in iMovie
To trim our movie, select where you want to trim from. Hold SHIFT and click the audio then control/click and choose split clip.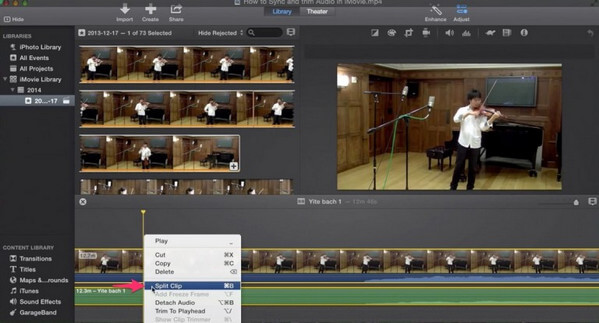 Now just select what you want to delete, and press delete.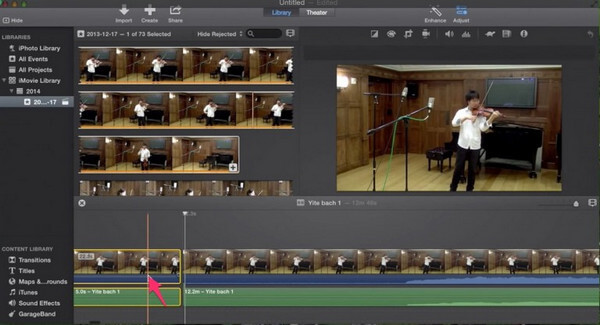 Go to the end of the clip and do the same thing. Select both the movie and the audio, control/click and split clip. The next step is to lower the volume of the camera audio. Just grab those arrows and drag it all the way down to 0%. You can also adjust the volume of your imported audio up or down.
Double check everything is in order to play the clip and make sure the picture is synced with the audio.
Step 3 Export the video
After you've done audio trimming and everything else in iMovie, you can export the video file. Go to "share" and click "make a file".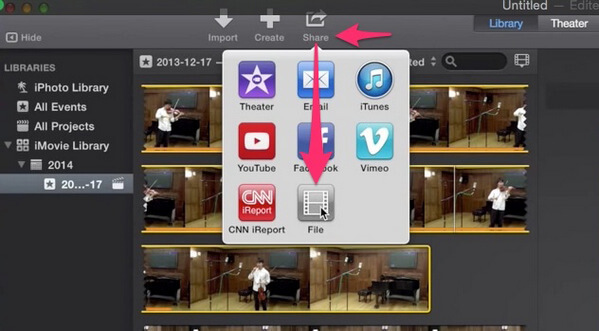 Here it gives you options: 1080p, 720p, 480p. Basically, 1080p is going to be the highest quality and 720 and 480 is going to be for DVDs
iMovie alternative to trim audio on Mac
Apart from iMovie, there is also better way for you to trim audio.
Here we recommend you a professional video sound editor, Mac Video Converter Ultimate, which allows you to not only trim audio, but also adjust audio settings, apply audio effects and more. Free download this software and learn how to trim audio with this iMovie alternative.
Aiseesoft Mac Video Converter Ultimate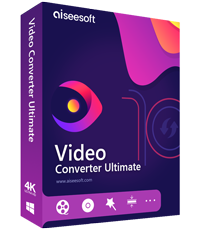 Trim audio file on Mac freely.
Split audio from video on Mac easily.
Easy to edit video and audio as the iMovie alternative.
Add audio track to video easily.
In this article, we have mainly showed you how to sync and trim audio in iMovie. Still have more questions? Feel free to leave your comments down below.