What Is Mac Error Code -50 and 5 Ways to Fix It
Get a Mac error code 50 when deleting files or transferring files to external hard drive? This post will show you what Mac Error code -50 is. What's more, a powerful Mac Cleaner is recommended to help you fix this Mac error code 50 on Mac with ease.

I got a Mac error code 50 prompt when moving some movies to an external Western Digital hard drive yesterday. I restarted my MacBook and the problem was solved. While this morning, this error code 50 appeared again. The error message said that, "The operation can't be completed. An unexpected error occurred (error code 50)". Any help?
Mac Error Code 50 is a common data transfer error which often occurs when you copy or transfer files from MacBook to an external hard drive. Sometimes, when you delete some Mac files, you will also get the prompted error message. Many users complained about this error on the internet and wanted to know some useful solution to fix this issue.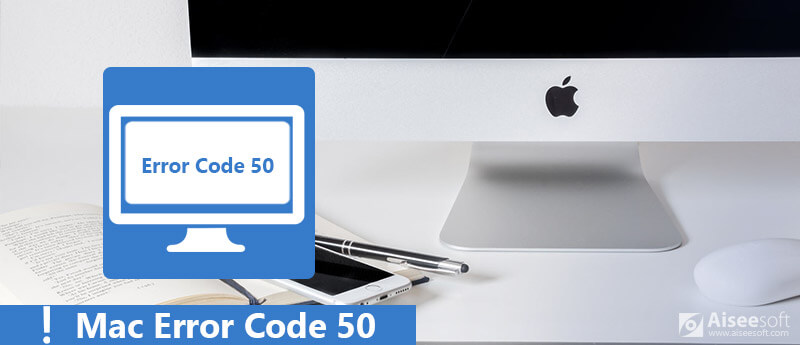 Mac error code 50
In fact, many reasons will cause Mac error code 50. You need to take different solutions to get rid of this issue. If you are facing this same problem, you are at the right place. This post will tell you what Mac error code 50 is, some main causes and effective ways to fix it.
What Is Mac Error Code 50
Mac error code 50 occurs with a prompt message that "Sorry, the operation could not be completed because an unexpected error occurred (Error code -50)". It often appears in Mac OS X when trying to copy/transfer files from MacBook to one external hard drive, or delete some data from hard drive. You are not allowed to manage file and stuck there when Mac error code 50 happens.

Some main causes of Mac code error 50
As we mentioned above, many reasons will read to this error code 50 on Mac. This part will show some regular causes of this error.
Outdated operating system or software version
The programs or system files are corrupted
Hardware problems
Too many caches or junk files on Mac
Misconfigured system settings
Malware attack
How To Fix Mac Error Code 50 in OS X
After getting a basic understanding of Mac error code 50, you can read this part to find suitable method to fix it.
Reboot to fix Mac error code 50
Restarting Mac can easily fix many issues and errors on Mac. When you get the Mac error code 50 message, you can first try rebooting Mac to solve the problem. But you should know that, rebooting way can't fix this code error 50 thoroughly.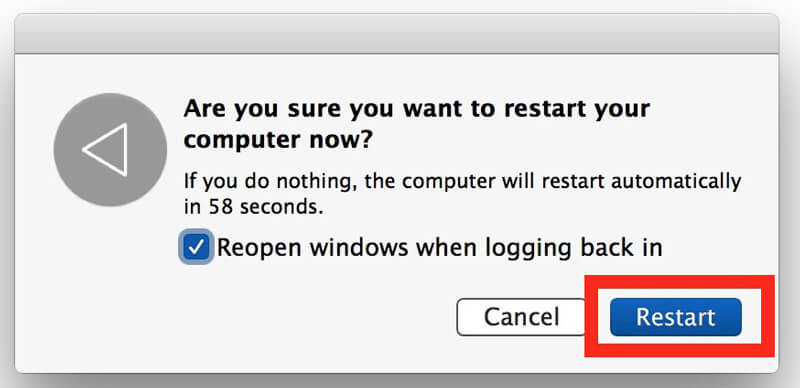 Fix Error code 50 with Disk Utility
Step 1 Locate "Disk Utility" with "Spotlight" and go to "Disk Utility" sidebar.
Step 2 Choose "Volume" and then click "First Aid" tab.
Step 3 Click "Verify Disk" to check if the Mac error code 50 show up. Then click "Repair" to fix the issue.
Eject and re-mount the external hard drive
In some cases, you need to reboot the system and re-plug into drive to fix Mac error code 50. You can unplug your device and then perform rebooting in your system. After that, re-mount the external drive again on your Mac.
Clear caches to fix Mac error code 50
Mac OS and programs will keep many caches and footprints in Mac for different needs. Some corrupted files will easily cause Mac error code 50. Here you can remove these caches or junk files to fix this Mac error. Here we sincerely recommend a professional Mac Cleaner to help you do the work.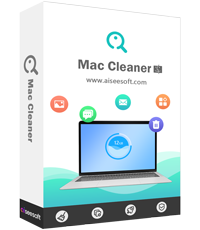 Downloads
Mac Cleaner - Mac Error Code 50 Fixer
Clean caches and junk files created by Mac OS, such as temporary files, memory dumps, log files, event logs, old data, etc.
Monitor Mac status like disk utilization, battery status, memory performance and CPU usage.
Scan worthless cache data/logs quickly and remove trash items to get more running space.
Erase unneeded iTunes backup files and delete unnecessary localization of apps.
Step 1 Click the download button above to free download, install and run this Mac Cleaner on Mac. Click the "Status" on the left to check the system status of your Mac when you get to the main interface.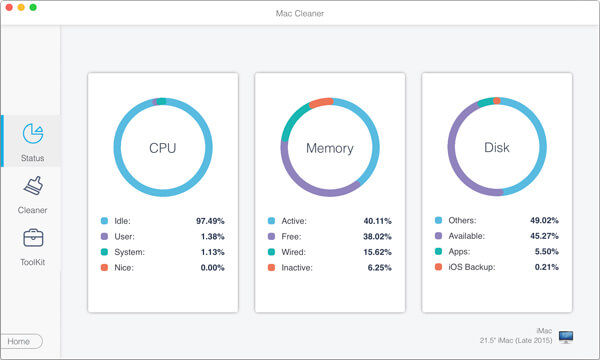 Step 2 Click "Cleaner" and you can start to clear various caches with ease. Here you can click "Junk Files" and then click "Scan" to check all useless cache files and logs on Mac.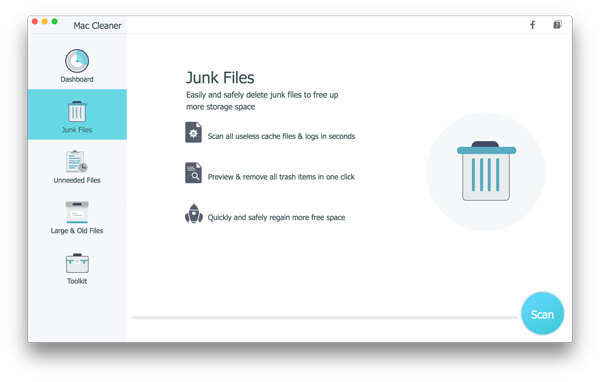 Step 3 After scanning, you are allowed to preview caches like app caches, system caches, photo caches and so on. Then you can choose specific caches and then click the "Clean" button to remove all of them. Check clear disk space on Mac here.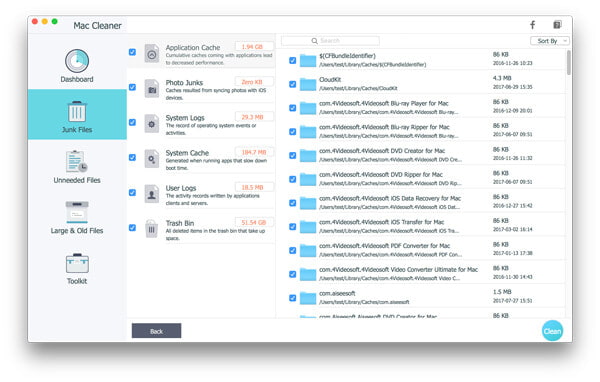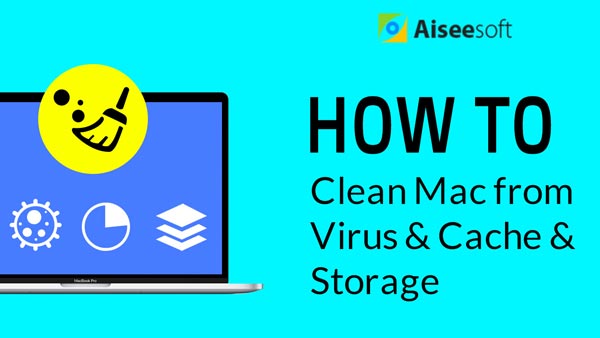 Contact Customer Service team to fix Mac error code 50
Apple offers a customer support team to help users deal with various issues. When you encounter the error code 50, you can contact the Mac Customer Support Service and get suitable troubleshooting skills.
You may want to know:
How to Fix "File System Check Exit Code Is 8" Error, "Error Code -43" Error, "Error Code -8072" Error on Mac.
Conclusion
We mainly talked about Mac error code 50 in this page. We give you a basic introduction about this error on Mac. Then we show 5 effective ways to fix it. Please tell us in the comment if you have any better method.

Leave your comment and join our discussion