Get Quick Help to Solve Movavi Screen Capture Problems
Movavi Screen Capture crashes on startup? Movavi Screen Capture record no audio? Movavi Screen Capture gets an export problem? Movavi Screen Capture cannot record sound on Windows 10? Read this post to get quick and easy solutions to solve the most Movavi Screen Capture problems you may encounter.

Movavi Screen Capture, as the combination of video recorder and editor, gains more votes from users. However, every coin has two sides like a sword, so does Movavi Screen Capture.
More users say that Movavi Screen Capture has stopped working while others point that this recorder records no audio on Mac. More problems with this app have appeared.
In this post, we gather the most common problems with this software and provide the quick solutions to help you to solve the issue.

Part 1. Movavi Screen Capture no audio
Whether you record the video without audio or cannot enable recording from any audio device, you can fix the issue in the 3 solutions below:
Disable third-party sound enhancing software
Most commonly this problem is caused by some third-party sound enhancing software like Nahimic, Sonic Suite, etc.
For solving this problem, just check your Windows system tray to check any audio-enhancing program and close it. Then restart Movavi Screen Capture, enable system audio and microphone again.
Update sound card driver
Right click "Computer" to select "Properties" > Under "System Tools" properties to select "Device Manager" > Expand "Sound, video and game controllers" dropdown to find your sound cards marked with a speaker icon > Right click the sound card to select "Properties" and update the driver under "Driver" tab.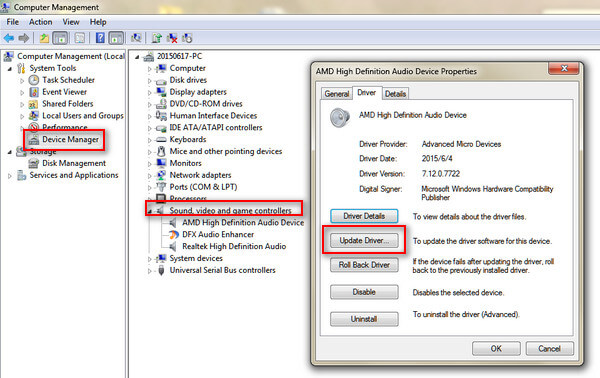 Change sound quality settings
Sometimes, the problem is caused by the sound quality settings between system and this software. You just need to change the settings.
Step 1.
Right-click the speaker icon and select "Playback devices" > Temporarily disable sound device > Right-click the playback device and select "Configure" to select "Stereo" option.
Step 2.
Click "Next" > and complete the configuring > Right-click your playback device and select "Properties" > "Advanced" > Select "24 bit, 48000 Hz" for your speakers.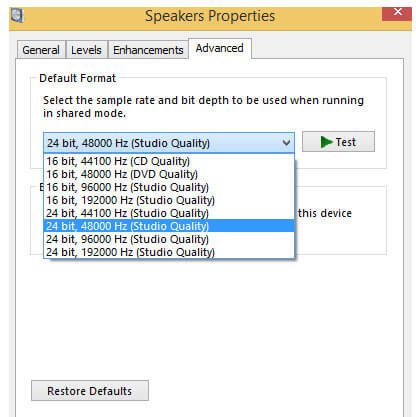 Step 3.
Tick all the options under "Exclusive mode", click "Apply" and start to record the audio again.
Part 2. Movavi Screen Capture export video with no audio on Mac
Movavi Screen Capture uses a special virtual device, which mirrors the system sounds to speakers, so that the recording device can hear the sound.
When you find the recorded video is lacking in audio, you can fit it by the following three solutions:
Reinstall the software
The installation error might occur, which lead to the sound installation loss. Just reinstall this software.
For Mac users, you just need to put Movavi Screen Capture into Trash to remove it.
As for Windows users, you need to go to "Control Panel" by clicking the Start menu > Find "Uninstall a program" under "Programs" > Find "Movavi Screen Capture" and right-click it to select "Uninstall". Then you just need to follow the prompt information to delete this program from your computer.
After downloading this software, you just follow the on-screen instructions to install this app on your computer for using.
You can download Movavi Screen Capture on many computers, but the activation code can be used on only one computer.
Movavi products are licensed on per-computer basis, not per-user, site or company.
Disable some third-part recording software or audio grabber
Some apps take control over the sound like Sound Flower, which may conflict with this software. For solving this issue, you just need to disable such apps while using Movavi Screen Capture.
Part 3. Movavi Screen Capture not working/responding/recording video
When Movavi Screen Capture has stopped working on startup, or not responding while using it, you can try to remove the message error with the following measures.
Adjust software settings
Go to "Settings" > "Preferences" > "Video" > Enable "Use DirectX for capturing" or "Use alternative capture mode" (one of these options will be available). Then restart this app to try recording again.
Update video card driver
Right-click "Computer" > "Properties" > "Device Manager" > "Display adapters" to check your computer's video card driver.
Download the corresponding video card driver and update it immediately.
Note: This way is also available when you can only record audio without video files with this software.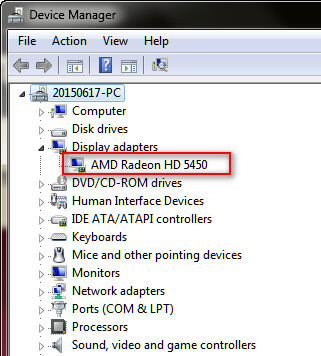 Part 4. Movavi Screen Capture has problems with Movavi Gecata
Gecata by Movavi is a free gaming video recorder and streaming program for PCs. If the FPS of a game recording is decreasing while recording though this app, you can fix it easily.
Press the gear button (Settings) and select the option "Video", enable the "Alternative Capture" mode. If this problem still exists, just enable "'Use graphics card memory to speed up performance".
You can also try other game recorders to get rid of the issue permanently.
Part 5. Movavi Screen Recorder gains no permission to record screen on Mac
Apple has strengthened its security for users on Mac. MacOS Catalina and MacOS Big Sur or above users should manually grant permission to use screen recording, input monitoring, accessibility, microphone, and camera settings.
This operation also applies to Movavi Screen Recorder.
Step 1.
On your Mac, select "System Preferences" from the Apple menu.
Step 2.
Click the icon labeled "Security & Privacy".
Step 3.
Click the "Privacy" tab.
Step 4.
Click the lock icon to make the changes at the bottom.
Step 5.
Open "Screen Recording" menu, check and find Movavi product listed there.
Step 6.
Tick the box of Movavi Screen Recorder and enable all the permissions from the left columns like Camera, Microphone, Input Monitoring, etc.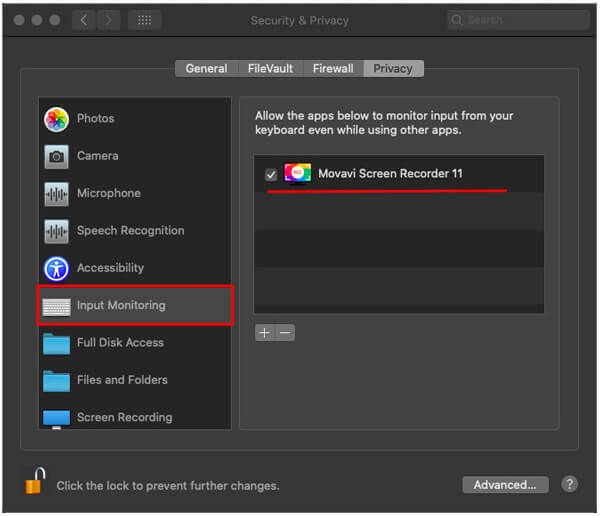 Part 6. Movavi Screen Recorder cannot record from a webcam (Windows 10)
Similar to Apple Mac, Windows 10 also updates to give a security feature that shuts access of third-party applications to your microphone and a web camera.
So, if you meet a problem that Movavi Screen Recorder does not record from webcam on Windows 10 computer, you should change the default security settings.
Here is how to do that:
Step 1.
Open "Settings" from your start menu.
Step 2.
Click on "Privacy".
Step 3.
Select "Camera" from the left pane and then click the "Change" button.
Step 4.
Turn on "Camera for this device", and enable "Allow apps to access your camera".
Step 5.
Check the "Choose which apps can access your camera" section.
Step 6.
Make sure Movavi application is ON.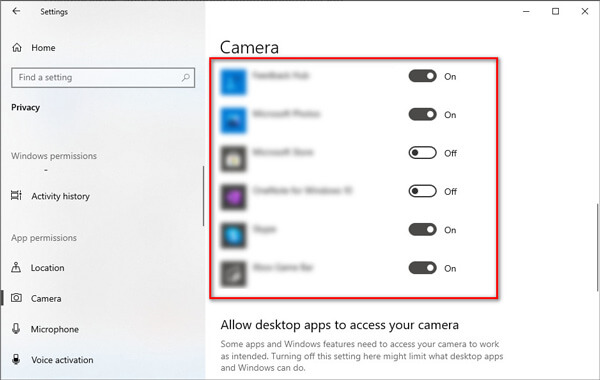 Part 7. Recorded file has no video, only audio is playing (Windows & Mac)
When you preview the output recording video file, the problem that the video is only playing audio troubles you. To solve this problem, you can try the following solutions:
Change video codec
If the preview window plays video correctly, then the problem is most likely linked with a video codec of output format.
Click the "Save as" button and change the video codec.
If you run Movavi Screen Capture (7, 6 and earlier), just click the gear icon button in the preview window to access format "Settings" and select another codec at "Video" tab.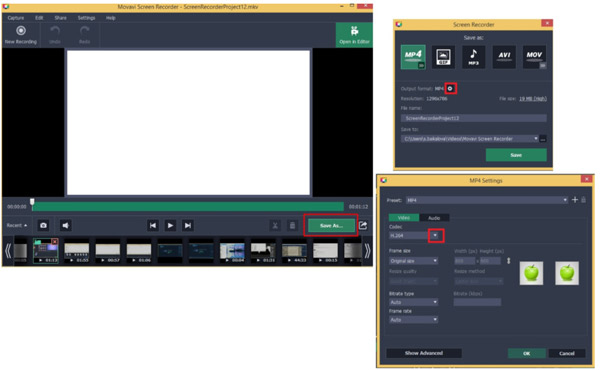 Get an alternative player/browser
If you record a player that has an overlay feature like DVD Player on Mac, iTunes Store, etc., then it only saves the audio without video for the sake of copyright protection.
In this way, you need to change a video player or browser to play the video that you want to record, and then get Movavi Screen Recorder to capture the movie recording.
Aiseesoft Blu-ray Player is a DVD, Blu-ray and digital video/audio player that gets no overlay feature, which you can play DVD or Blu-ray movies and start a movie recording with video and audio.
Reinstall Movavi Screen Recorder
Sometimes, the recording problem is caused by a capture error. To solve this problem, you should reinstall Movavi Screen Recorder.
Part 8. The best alternative to Movavi Screen Recorder
You can get a quick fix when Movavi Screen Capture gets problematic in the ways above. It also brings users some inconvenience to record a video with this application.
As a result, you can also get a recorder alternative when you do not want to use it.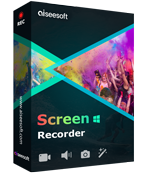 Downloads
Record videos from streaming sites, live show and DVD/Blu-ray movies.
It captures music files from Pandora, SoundCloud, Spotify, etc.
Record video and audio (microphone and system sound) separately.
Real-time editing features are available while recording.
Step 1.
Free download, install and run this software on your computer. In the main interface, you are given more options to record video, audio, screenshot, etc. Select what you need exactly.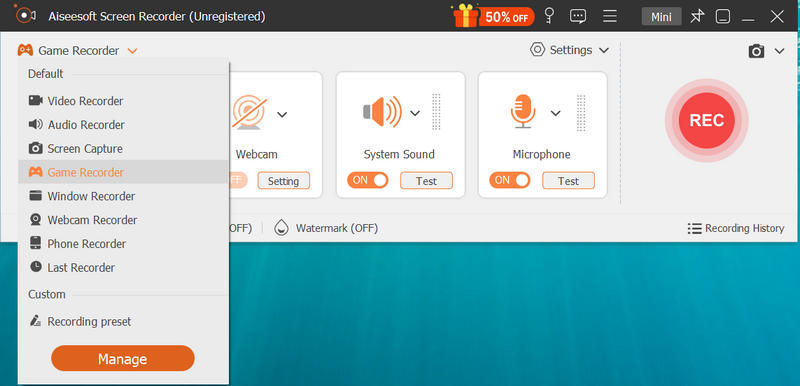 Step 2.
Select recording area if you select "Video Recorder" in the last step. Get such audio settings as system audio and microphone. It lets you create an audio test before a real recording starts.

Step 3.
Hit "REC" to start the recording. Click the stop button to preview and save the recording.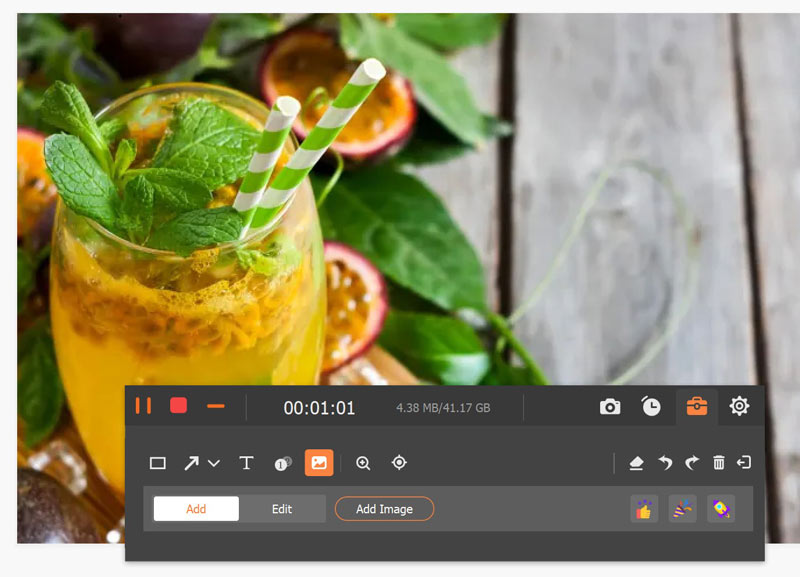 Here, we come to the end of this page.
This page gathers the frequently asked problems and solutions about Movavi Screen Capture, so that you can use this tool smoothly and easily. In addition, you can find its review and get the alternative to this screen capture software freely.
If you have more questions about this software, do not hesitate to leave your comments below.

Leave your comment and join our discussion