How to Unlock SD Card and Recover Data from Locked SD Card
Summary: Get a "The disk is write-protected" message while managing files on SD card? Do you know how to unlock SD card? This post will show you how to unlock SD card. Moreover, it will give a simple way to restore deleted/lost files from locked SD card.
"I have a 32g SanDisk SD card for my Panasonic digital camera and it was working well until yesterday. When I was trying to transferring new captured photos to my computer, it prompted me that the SD card is locked. How to unlock SD card? Lots of important files are still in that SD card, what should I do?"
"I got the write-protected message on my SanDisk 16GB SD card. I was not allowed to delete or transfer any data on that card. But I can move new files to it. I switched the SD card lock but it didn't work. I can't even reformat this SD card because it will prompt the same error message. How to remove the SD card lock or data protection?"
Have you ever faced the situation that SD card is locked or write protected and you were not allowed to manage the SD data? Do you know how to unlock SD card? How to deal with all types of data on the locked SD card?
Actually, unlocking SD card is very simple. The hard part is, you are more likely get many corrupted or lost SD files after the SD card is unlocked. Don't worry. This post will show you how to unlock SD card. Moreover, it will recommend a powerful tool to help you find back all lost files from the locked SD card.
Part 1. How to unlock SD card
If you are the first time to face the locked SD or write protected issue, you may have no idea how to solve it. In fact, it is very easy to unlock SD card.
There is a Lock switch on the left side of every SD card. When you see the SD card is locked message, you may just accidently toggle the lock switch. In this case, to remove SD card lock, all you need to do is to toggle SD card lock back to unlock position.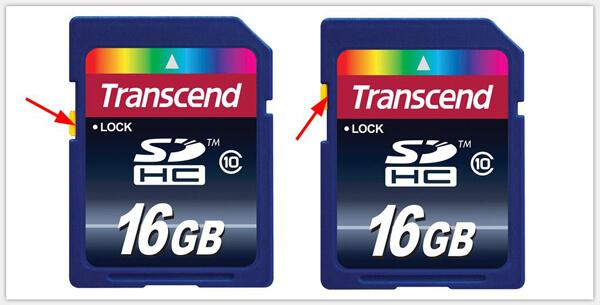 Part 2. How to manage data when the SD card is locked
What if you still can't delete or move SD data when the SD card is back to the unlock position? What you should do if you lost many data after the SD card lock problem is solved? To get back your SD data, here we introduce you with the professional SD Data Recovery. It can help you recover and backup lost files from SD card to your computer. Any frequently-used data type is supported, such as pictures, videos, songs, emails, documents, etc. Just free download it and have a try.
Step 1 Run SD Data Recovery
Download, install and launch this powerful SD card data recovery software on your computer. Even the SD card is locked or write-protected, it still can help you move various data from SD to computer. Insert your SD card into the card slot which on the left side of your computer.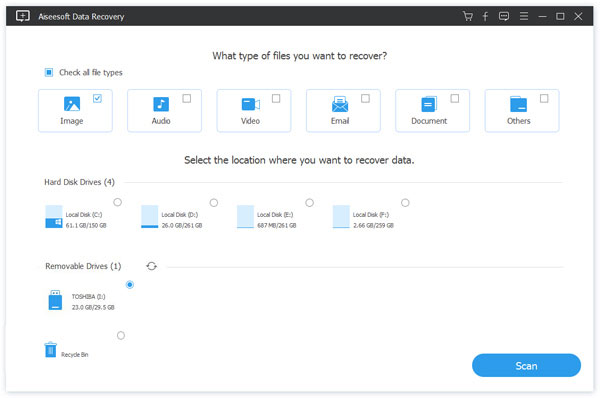 Step 2 Select data type and SD card
When you enter the main interface of this SD card data recovery, you can see many data types and hard drives are listed for you to choose from. Tick the data type you want to restore. For the location, here you need to select SD card at the Removable Devices part. You need to click the fresh icon to ensure your locked SD card is detected.
Step 3 Scan deleted/lost SD data
Click Scan button to quick scan all selected files from SD card. It is designed with two data scanning ways. Besides the Quick Scan, you can also use Deep Scan to searching for your lost data.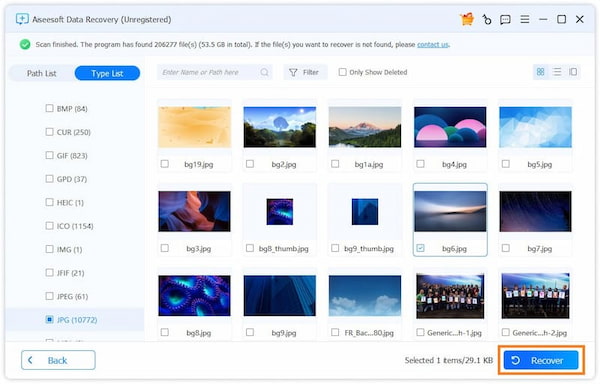 Step 4 Manage data on locked SD card
When the scanning process is finished, you can start to manage various files on your locked SD card. Now for both existing or lost data, you are allowed to copy them. Choose the data you want to recover or transfer to PC, then click on Recover button to confirm the operation. After a while, all the chosen SD data will be backed up to your computer. There won't be write protected problem anymore.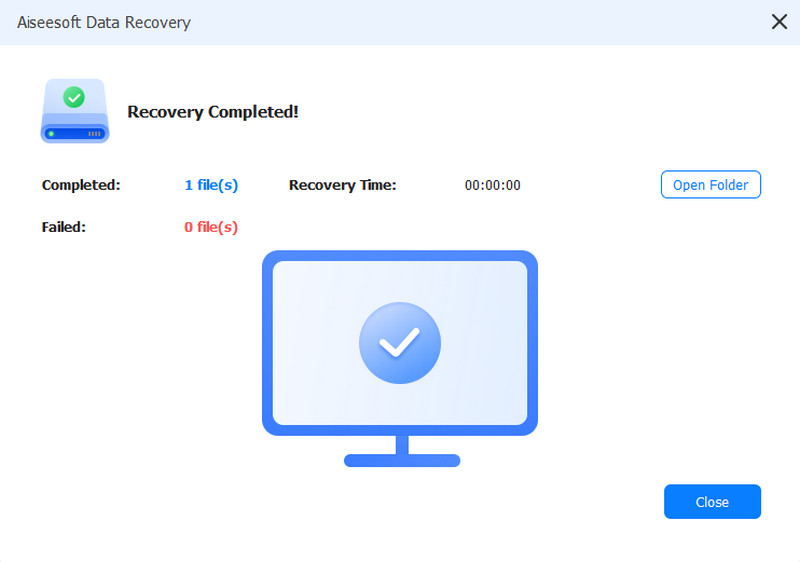 We mainly talk about SD card lock in this post. We tell you the simple solution to unlock SD card. Moreover, for all valuable files on the locked SD card, we also show you how to deal with them. An all-featured data recovery is recommended to help you manage and restore SD data. It has the capability to recover deleted/lost files from computer, hard drive, digital camera, SD card, CF card, and more. You can free download it and give it a try. Leave us a message if you still have any question.
Part 3. FAQs about SD card lock
What is the lock for on an SD card?
The lock for an SD card is called write protection. That means in the locked position, you can't modify or delete the contents on the SD Memory card.
How do I unlock my SD card if my switch is broken?
First, you should find where the lock groove is located on the SD card. Then, remove the remaining lock material out of the SD card clearly. After that, affix the tape to the lock groove and insert the SD card into your device or reader.
Does a micro SD card have a lock switch?
Yes. Micro SD card and the adapter have a lock switch. You should make sure the lock switch on the left side of the SD card is slid up (unlock position). If the lock switch is loose and moves easily, it may slide to the locked position.