Tips for Text Messages not Sending on Android You should Know
Text messages is a main style of communication among us in today. In the last, we use text to communicate with others. Nowadays, we most use messages to chat with people in apps.
But as you know and meet, sometimes we can not send our text messages successfully. It is a long-time problem. It is time to say good-bye to it! We list several reasons and solutions about it. Read carefully and you will use it present or future.
Part 1: External factor – bad signal
To send your messages, the signal is the most important. Only the signal is good, you can make a call or send messages. So you need make sure your phone signal is good.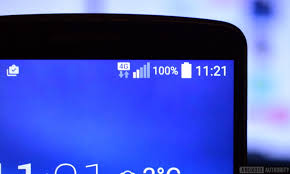 Check the SIM card
One thing which is necessarily and strongly associated with your signal must be your SIM card.
Put your SIM card in other phones to make sure it works.
And open the SIM card tray and look whether the SIM card is firmly in its predicted position. After that, reset your device and look for changes.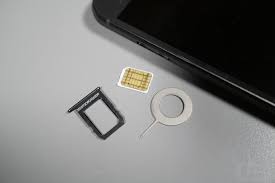 Change your place
Although our technology is developed, there are still some places without signal, like a mountainous area.
Just move on to find a good place with good signal.
Part 2: External factor – server problem
A good signal is not enough. Your text messages are not sent to others' phones directly.
It will first be sent to the servers. Then the servers will send your messages to the target phone you ordered.
So, just make a call to the company of the app you use to send messages to make sure the servers are good and usable.
Part 3: Inside factor – wrong SMSC
Here we need know about SMSC first. It is a dedicated number that is responsible for the delivery of message sent on a mobile phone, just like APN (Access Point Name) is responsible for the uploading and downloading of packet data. Without configuring the APN on an internet-enabled smartphone one cannot browse the internet. The message center number (SMSC) likewise if not configured properly will hamper text messages sent from delivering.
Actually, no one would change it. But in case, you should check it when you meet text messages not sending.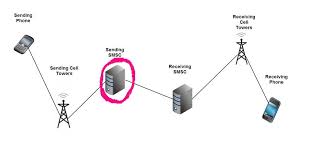 How to fix message center number on Android phones:
Go to "Messages" or "Messaging" (depending on your phone)
Click on the menu button and select "Settings" from the options that appeared
In the Settings menu, click on "Text Messages" or SMS (depending on your phone)
Select "SMS Service Center" or "Service center" (depending on your phone)
Enter your network carrier center number in the text field
Press "Ok" to save.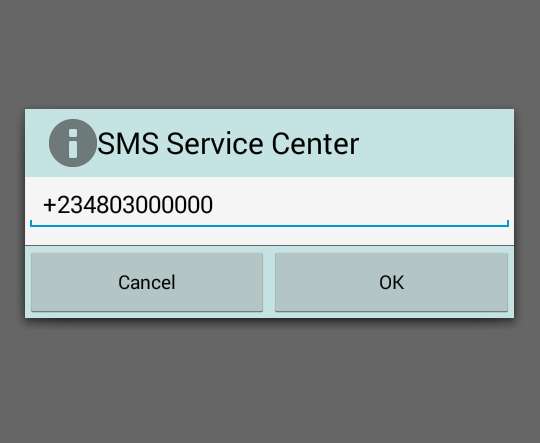 How to fix message center number on Android phones without SMS Center Number:
Go to your phone dial and dial this number *#*#4636#*#*
Select "Phone Information" from the menu that will be presented to you
Scroll down to the bottom.
At the very bottom, you will see "SMSC" and a text box right in front of it
Insert your network SMS center number in the text box
Click the "Update" button to save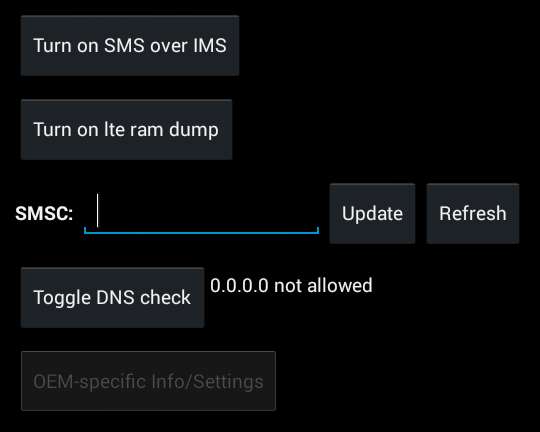 Part 4: Inside factor – App problem
After you make sure the above factors are right, but you till can not send text messages. Then you need to find the problem in your Android phone.
Clear the cache of the app
Just like your PC, we often find some apps won't work when too much cache in it. And clear the cache also would be the second easiest and common way to solve the problem.
In the Settings, choose the Application and open the Application Manager.
Swipe the menu to get the list of the apps and search for the Message app.
When open the App info, you will see the Clear Data and Clear Cache options. You can clear both the Data and Cache and then restart your device.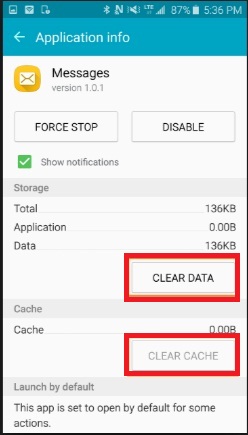 Restart the App
Here is the first easiest and common way to fix text messages not sending. Force stop the App and restart it on your Android phone. It just seems like to restart your computer when you meet any problem. It would be easy and useful one, right?
Update the App
For some Apps, you only can use them in the latest version. So you need to update the App to their latest version.
Part 5: Inside factor – phone problem
If all solutions failed mentioned on the above, your last choice would be to reset your Android phone. Before this, you need know factory reset means your all data will disappear. So if you decide to do it, please backup your important on the phone.
To Backup you Android data, it is really recommended Aiseesoft Android Data Backup & Restore. With this Android data backup professor, you easily backup your data to PC. Furthermore, you also can use it to preview the files and restore these data selectively and safely. By the way, to save your time, this software also offers one-click feature.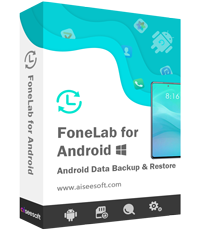 Downloads
Selectively backup or one-click backup Android files to PC/Mac.
Support various data, like contacts, messages, videos and audio.
Preview data in detail before restoring data from backup.
Set a password to protect your important Android backup.
Support most the Android devices and operation systems.
Step 1.Download the program and install it on PC. Launch Android Data Backup & Restore and then choose the "Android Data Backup & Restore" option.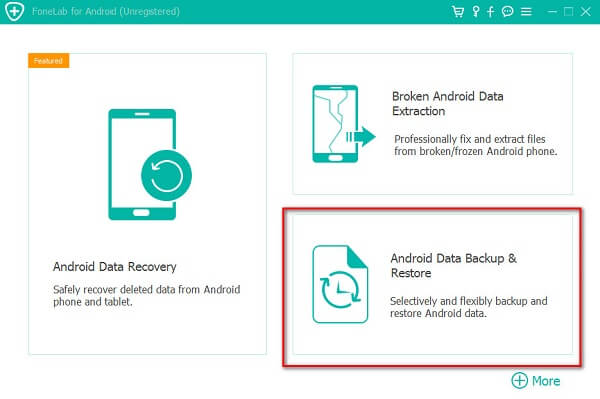 Step 2.Connect your Android device to it with USB cable.
Step 3.Choose Device Data Backup or One-click Backup option to back up your Android files.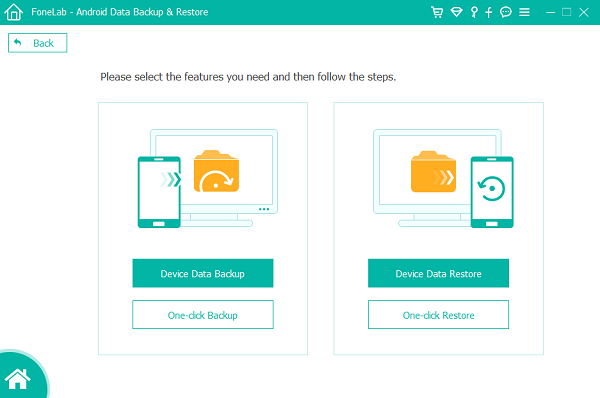 If you choose "Device Data Backup", then you need to choose the data type you want to backup.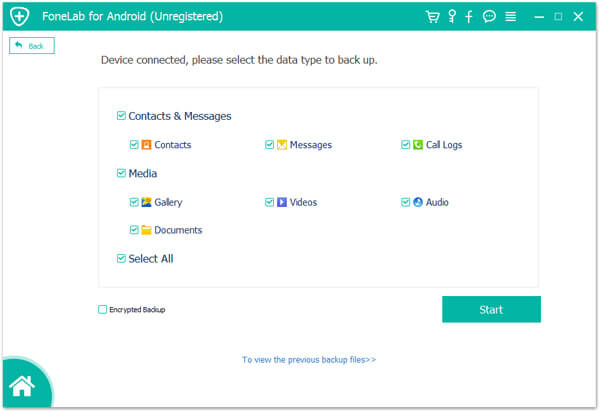 You also can tap "Encrypted Backup" to set a password to protect your backup.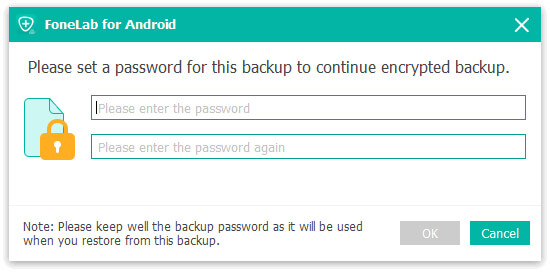 Step 4.Click "Start" to begin backup.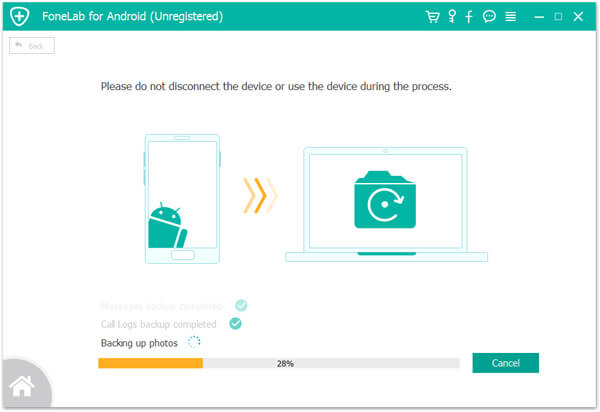 After you backup your Android data successfully, then you can factory reset your phone without care. Here are details for you to reset your phone.
1. Open the Settings in your phone and look for the Backup and Reset option.
2. In the Backup and reset setting, at the bottom, you will see an option which says "Factory Data Reset". Tap on that icon and reset your phone.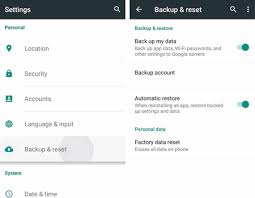 Conclusion
On the above, we have listed all solutions to fix text messages not sending. If you think it is useful, please collect this page and it will help you present or future. Have a good day!