How to Change Text Message Backgrounds on iPhone and Android
Over the years the text message app has evolved from a relatively simple texting application to a sophisticated tool complete with various effects. That is true on both iPhone and Android device. iMessage, for example, is Apple's proprietary messaging service. Since the release of iOS10, iPhone owners have been able to spice up their messages with handwritten doodles and full-screen effect.
However, many people reported that they do not understand how to change backgrounds for text messages at all.
Don't worry! We are going to tell you everything related to texting backgrounds in this post.

Change Text Message Backgrounds
Part 1: How do I change the background on my messages?
Since the methods to change text message backgrounds for Android and iPhone are different, we will show you the guides independently.
How to change the backgrounds for text messages on iPhone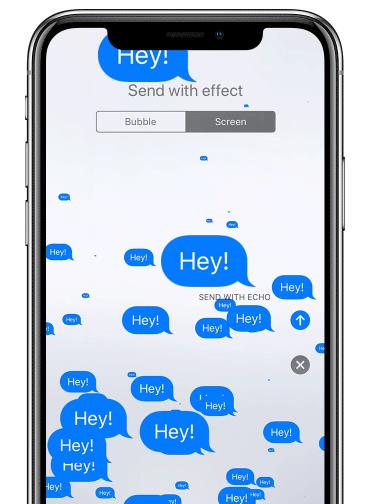 Step 1 Open your Messages app, and tap the new message icon to start a new chat.
Step 2 Type some words into the text box, touch and hold the upward-arrow icon, and then touch Screen.
Step 3 Swipe to the left to see the full-screen effect. If you are satisfied with it, press the upward-arrow icon again to send the message with dynamic background.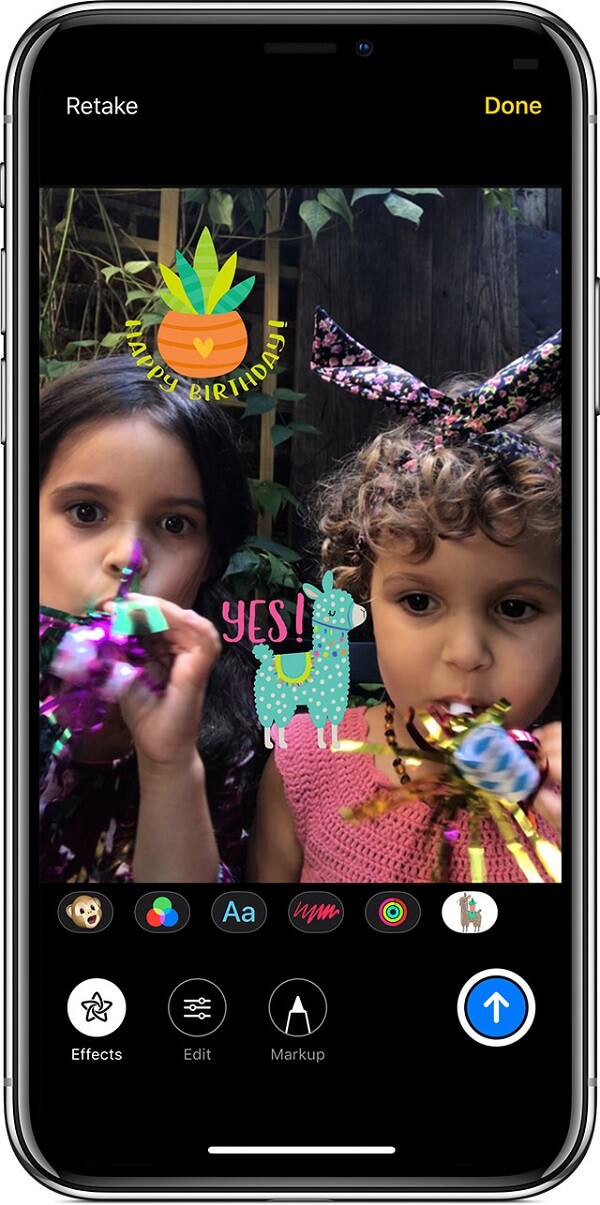 Note: Apple introduced a new Camera Effects in iOS 12, which allows you to use your photo as the texting backgrounds. Tap the camera icon on the new message screen, select Effects and then Text. Type in what you want to say, tap the close icon and then touch the send icon to complete it.
How to alter text message backgrounds for Android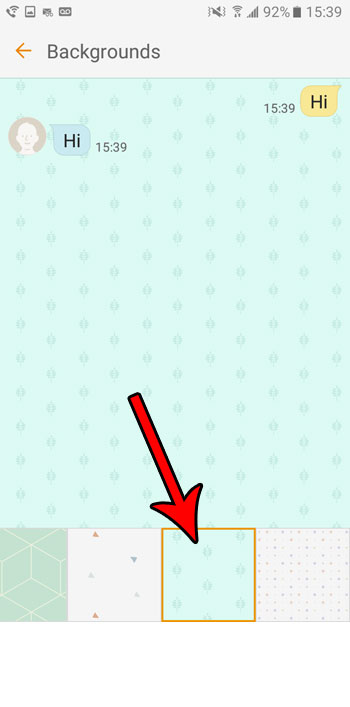 Step 1 Run the Message app from your app tray, tap the More button at the upper right corner and go to the Settings screen.
Step 2 Touch the Backgrounds option and select your favorite background from the bottom of the screen.
Step 3 Now, you can chat with your friends on the background wallpaper in your text message app.
Note: The recipient cannot see the background wallpaper on your Android phone.
Part 2: Background resources for text messages
Both iPhone and Android phone support to set users' photos as backgrounds for text messages. Besides, you can search for your favorite message theme from Pinterest and other websites.
In addition to the native message app on your iPhone or Android phone, there are more choices to polish your text messages and dress them up. You can find 5 best apps to help you change the message theme on iPhone or Android.
Part 3: Top 5 apps to modify the texting background
In this part, you can learn 5 best apps to change backgrounds for your text messages on iPhone or Android phone.
Top 1: Color Text Messages+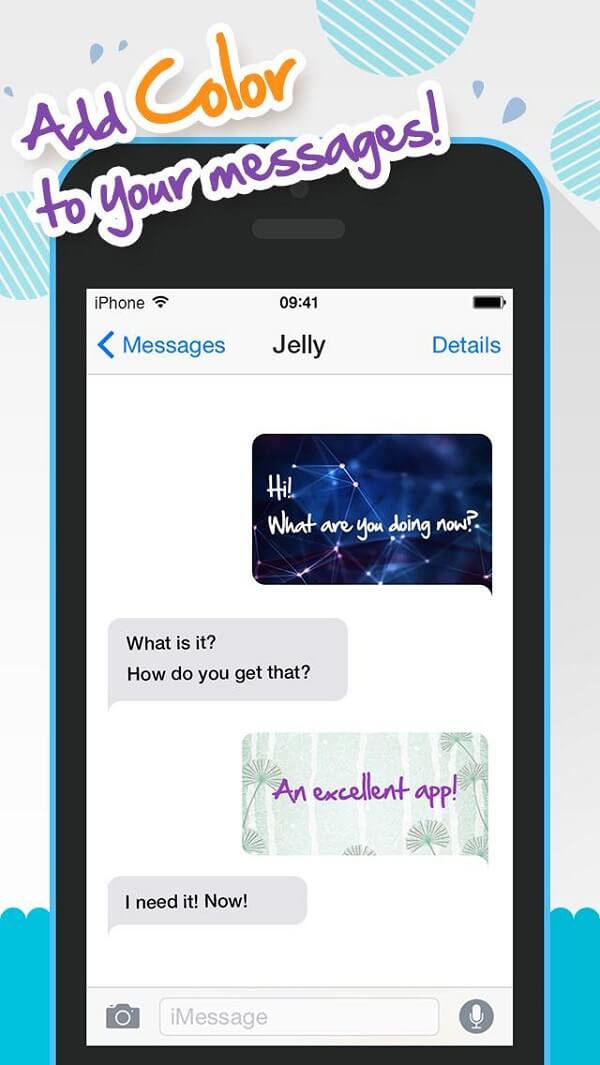 Pros
1. Compatible with iOS 8 and later.
2. Create colorful and rainbow messages.
3. Change the color of bubbles, texts, message theme and more.
4. Free to use the special effects and backgrounds.
Cons
1. It sends your text messages as pictures.
Top 2: Go SMS Pro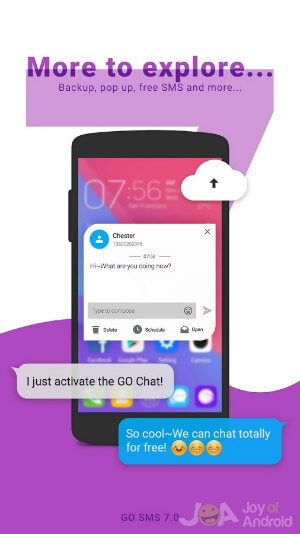 Pros
1. Contain a variety of message themes and backgrounds.
2. Create your own themes with your photos.
3. Support Dual SIM on Android phone.
4. Encrypt your messages and texting backgrounds.
Cons
1. You have to see ads unless you pay to remove them.
Top 3: Pimp My Text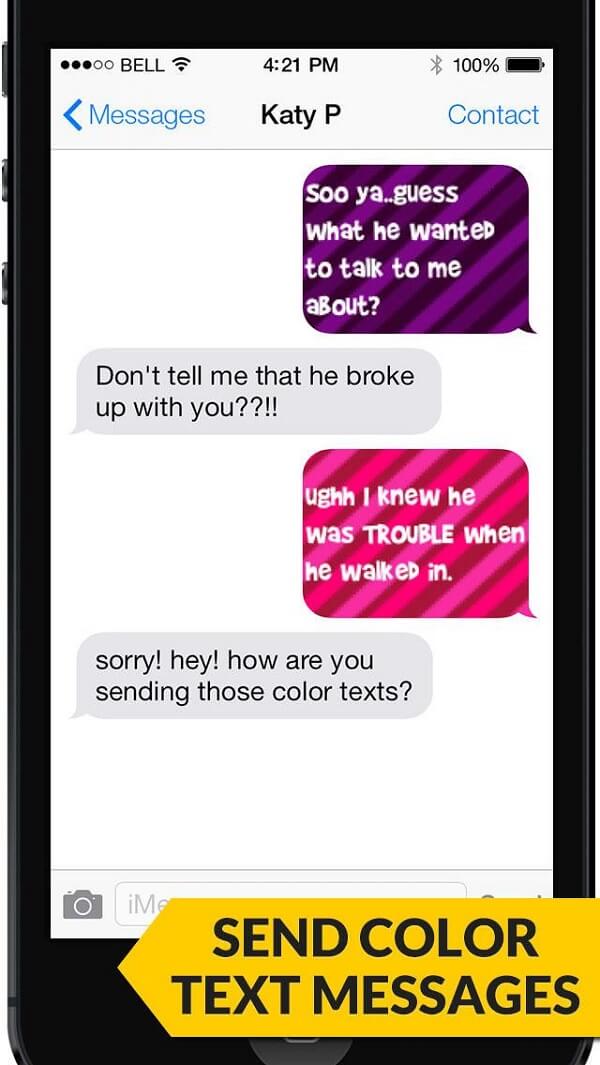 Pros
1. Offer dozens of vibrant colors and texting backgrounds.
2. Change the background of your text messages for free.
3. Create the messages, style it and paste into messaging app.
4. Compatible with iPhone, iPad, and iPod Touch.
Cons
1. Some themes need to purchase.
Top 4: Textra SMS
Pros
1. Provide a number of free themes and backgrounds for text messages.
2. Create custom themes.
3. Change the style, color and background of messages.
4. Download new themes from official website.
Cons
1. Some features need to purchase in app.
Top 5: Mood Messenger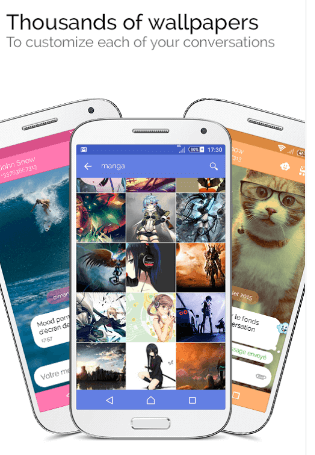 Pros
1. Include amount of custom options.
2. Text other users via Wi-Fi for free.
3. Support both SMS and MMS.
4. Free of charge without in-app purchase.
Cons
1. It is only available between Mood Messenger users.
Part 4: Bonus tips: Backup and restore text messages
To back up your text messages, we recommend FoneLab iOS Data Backup & Restore.
Back up SMS, MMS, call history, contacts, photos, and other data simply.
Add password on backup to protect your data.
Backup and restore your text messages with backgrounds in the original condition.
Preview your data and selectively restore certain files.
Support iPhone XS/XS Max/XR/X/8/7/6/6s/SE/5/4.
Available to Windows 10/8/8.1/7/XP and Mac OS X.
How to backup and restore text messages on iPhone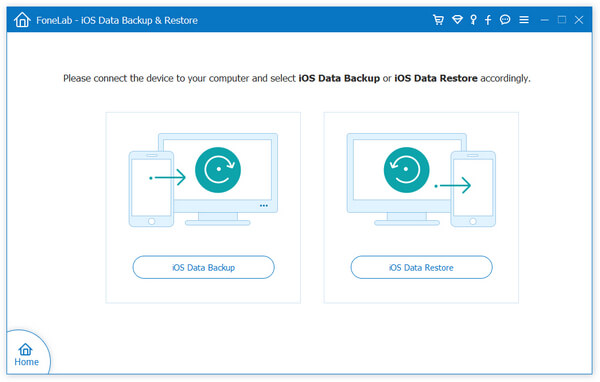 Step 1 Get iOS Data Backup & Restore installed on your computer and run it. Click the iOS Data Backup button and connect your iPhone to the computer via a USB cable. The program will detect your device automatically.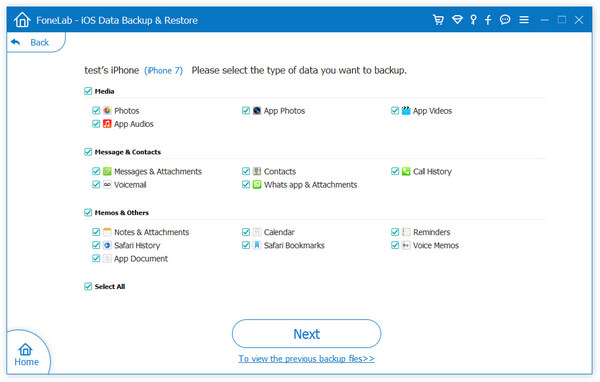 Step 2 When the data type window pops up, select Messages & Attachments and other data that you want to backup. Click the Next button to start extracting messages and storing them to your computer.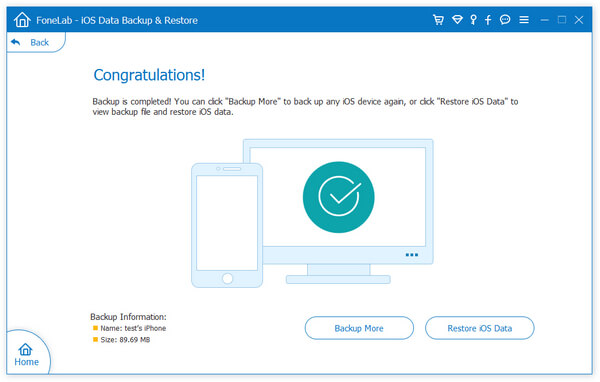 Step 3 Any time when you want to restore lost messages to your iPhone, click the Restore iOS Data button in the interface, preview and select the messages on the detail window, and decide to Restore to Device or Restore to PC.
Note: If you need to back up text messages from Android phone, try FoneLab Android Data Backup & Restore.
Conclusion
Now, you should understand how to add and change backgrounds for text messages on your iPhone or Android phone. Firstly, Apple does not permit you to customize texting background, but you can try the full-screen effect. Apparently, it is easier to modify the background of your messages on Android device. Besides, we also shared top 5 apps to achieve the task.
To avoid losing important messages, we suggest you to back up your text messages with FoneLab, which is easy to use. Moreover, you can restore your messages to your iPhone or computer with the same program.